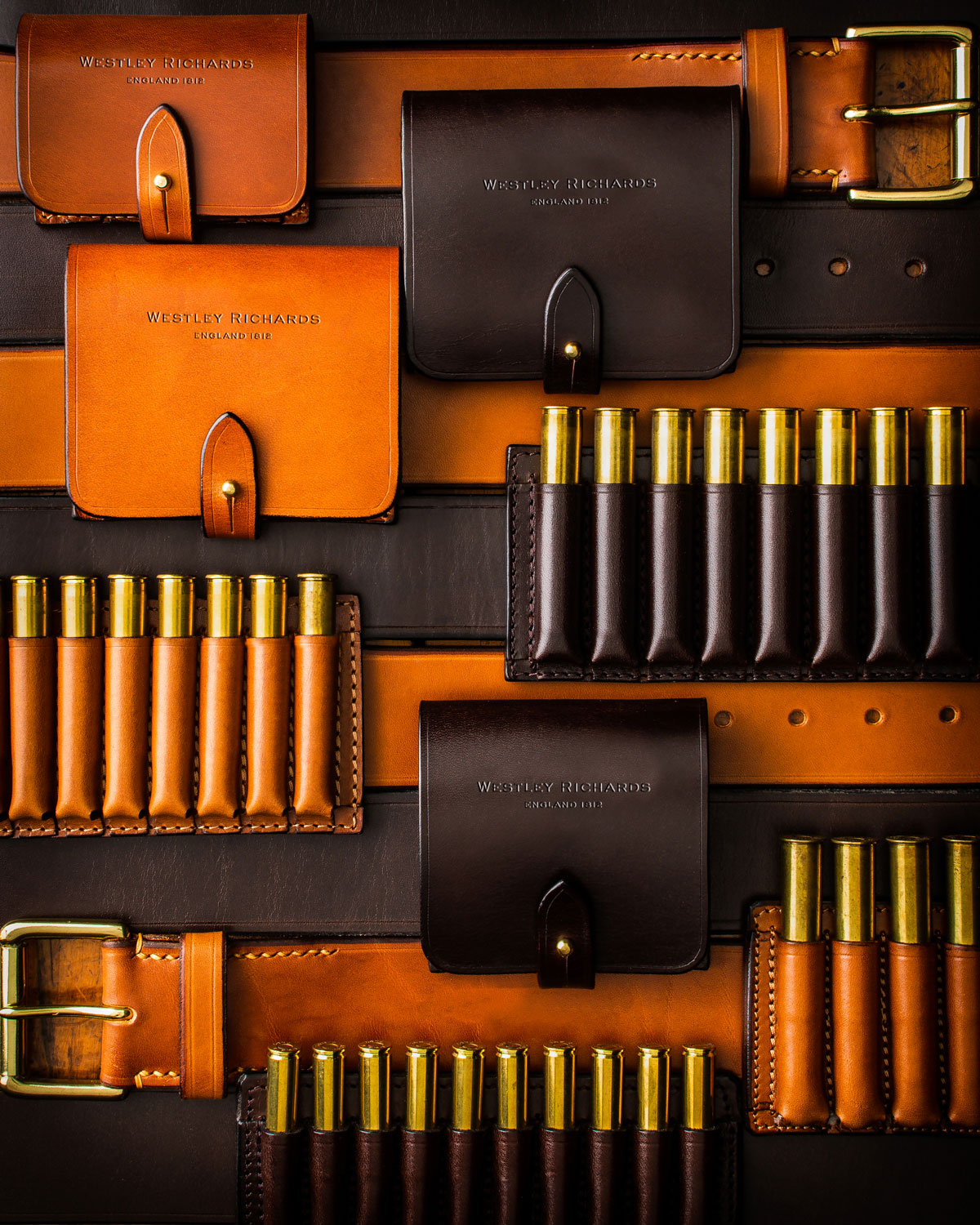 Being synonymous with rifles, Westley Richards has always offered the most comprehensive range amongst the heritage gunmakers. Designed to match both the hunter's preference - open, closed or in pocket - and cartridge size, our ammunition wallets deliver a striking combination of luxury, durability and gentlemanly style, that can be found in all our leather goods.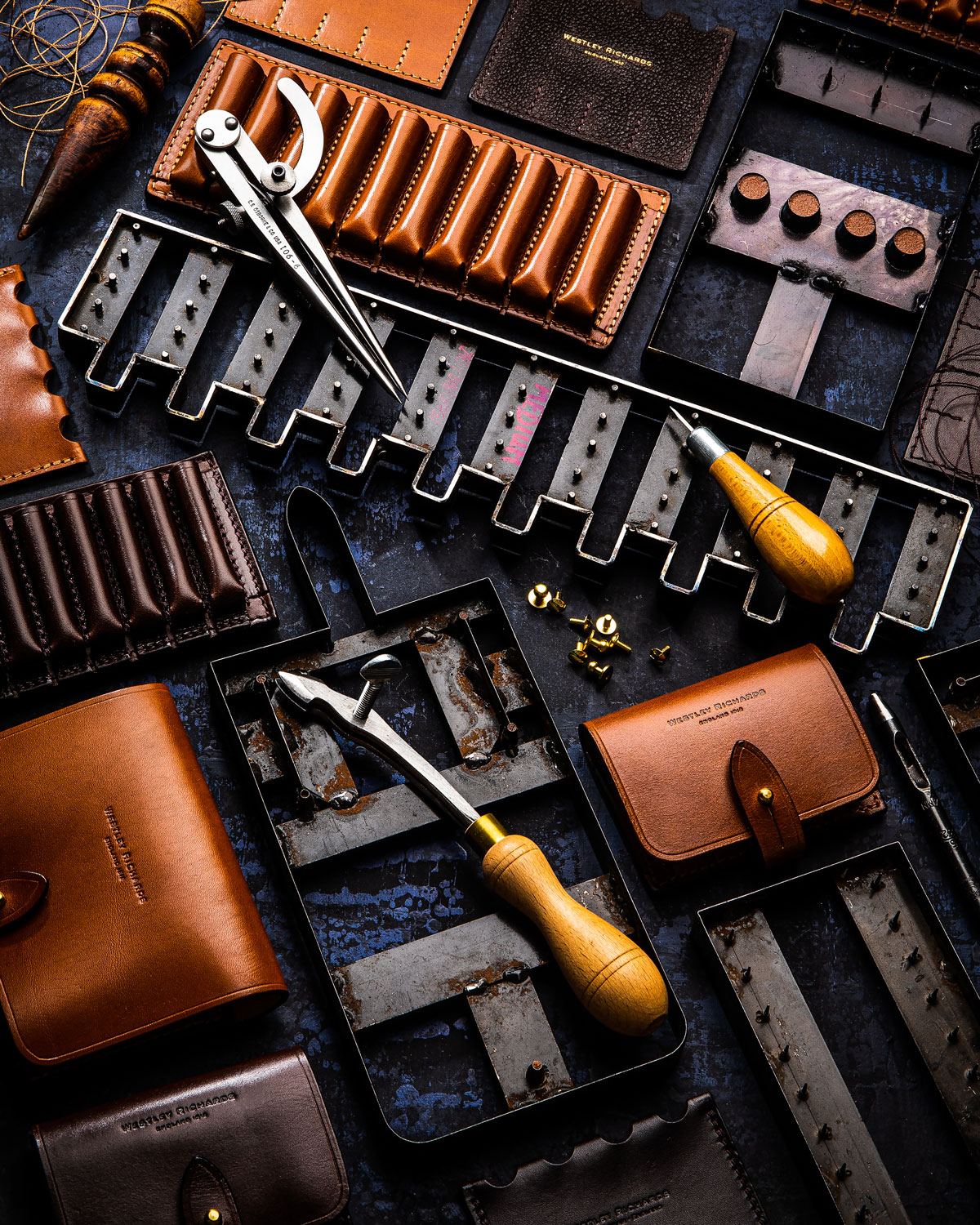 Traditionally-made in our own leather workshops from the highest quality, sustainably source, vegetable tanned leather hides, this exclusive leather gains patina quickly and has been selected for its ability to last for generations, even when used in such rugged environments.
Here at Westley Richards, we are often shared anecdotes from clients about experiences with their ammunition wallets, and typically this ends with the purchase of another for a new rifle or as a gift. A while back, long time contributor to The Explorer - Gary Duffey - shared his story about when he first bought the Westley Richards Open Ammunition Wallet and why he continues to do so. His story is re-posted below:
Gary Duffey & His Westley Richards Open Ammunition Wallet
Like most hunters and outdoors folks I am somewhat of a gear nut, but in a traditional sense. I like leather, waxed cotton, and wool that have a more traditional design.
Sometime in the mid 90's at the Dallas Safari Club Convention I noticed these small ammo carriers in the Westley Richards booth described as 'Open Ammunition Wallets'. I bought all that were left and have purchased more over the years and now have them for all of the cartridge ranges. They are very secure and very minimalist in design.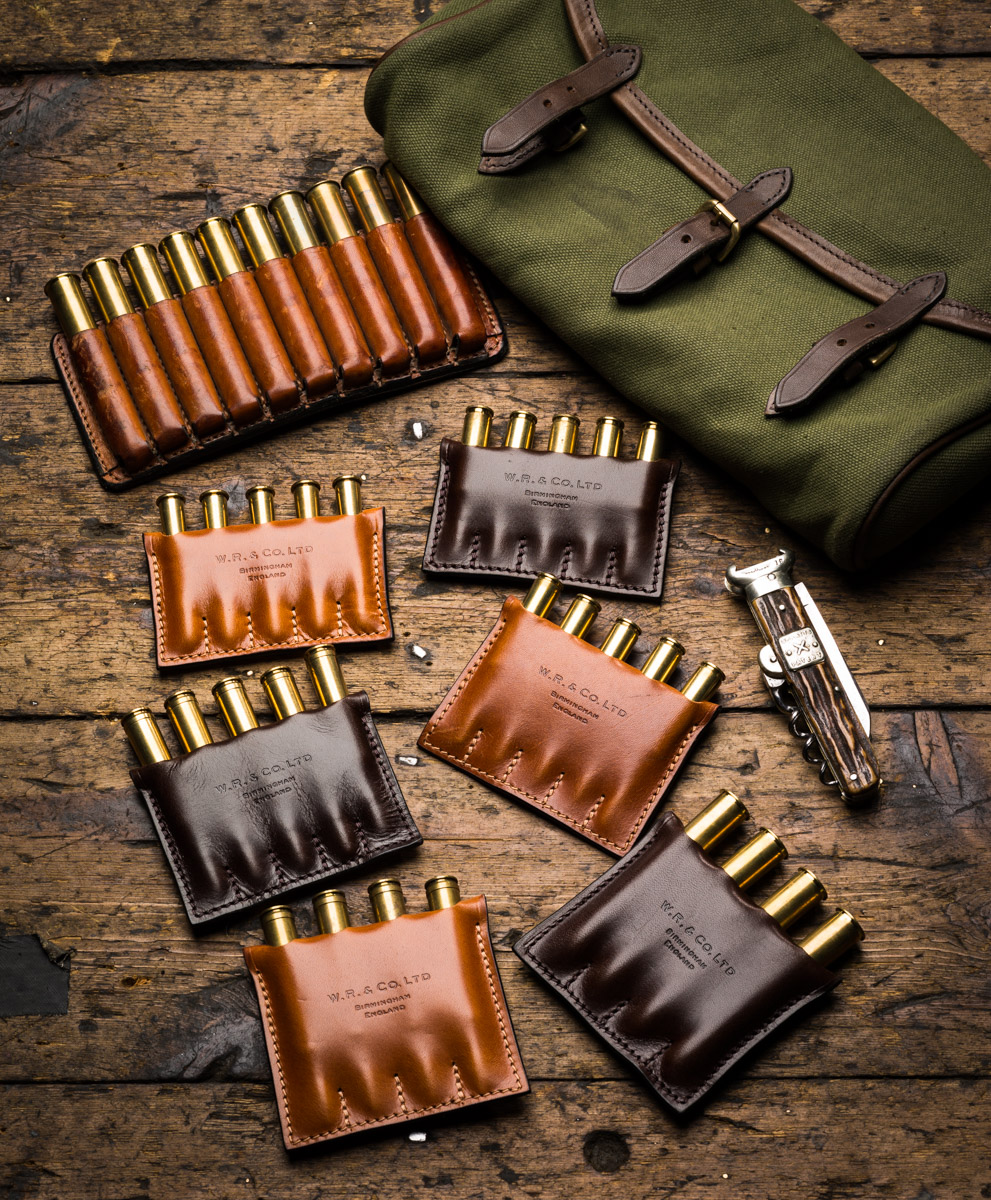 I particularly like to carry them in a shirt pocket or the side pockets of cargo shorts, pants, or jacket. They work well to segregate ammunition as well, i.e. soft point from solid in a bag or backpack. They are not much bigger than the ammunition when filled and hold it separated and dead quiet.
If you are hunting dangerous game your extra ammunition is on your belt most likely and that is probably the place for it. If you have a light or medium rifle along this is a great way to carry extra for it and the heavier rifle also.
Having access to a couple of large properties, and lots of targets, I always have a bolt action .223 with me (or something else, but always something). I developed two loads for this particular rifle: a heavier soft point striking at point of aim at 100 yards and a lighter hollow point load sighted +1.0" at 100 yards.
This rifle serves as a Pig and Coyote rifle with that slightly heavier soft point for a neck shot and the magazine is loaded with the lighter HP's for shots at crows, for which I am unable to resist. The crows are very unhappy with this setup. I use these wallets to segregate these two different purposed loads and they are available in different leather colors so that makes separating even more convenient.
They are the most inexpensive leather item among all the leather products offered by Westley Richards and are extremely practical. In this instance and for this purpose, less is more. The only two negatives with these are that if you give one to a friend they will only want more, if you lay them down unattended, your best friend will steal them.
To view Westley Richards collection of Ammunition Wallets – Open, Closed & In Pocket, in Mid Tan, Dark Tan & Buffalo leather hides - click on this link.