Named after the legendary hunter James Sutherland, who was a long-time friend and customer of Westley Richards, these bags will, like the great man, go anywhere, endure the worst that adventure can throw at them and still scrub-up well and look smart when presented at a hotel lobby in any of the world's great cities.
Having used double rifles with two triggers for years, Sutherland once ordered a fearsome .577 from us with our, then still novel, patent single-trigger. Though very much an old-school 'white hunter' Sutherland knew a good thing when he experienced it, writing '... the one trigger is beyond praise, I would never go back ...'
As with our sporting guns and rifles, we constantly revise our luggage to seek incremental improvement in the search for that elusive goal; perfection.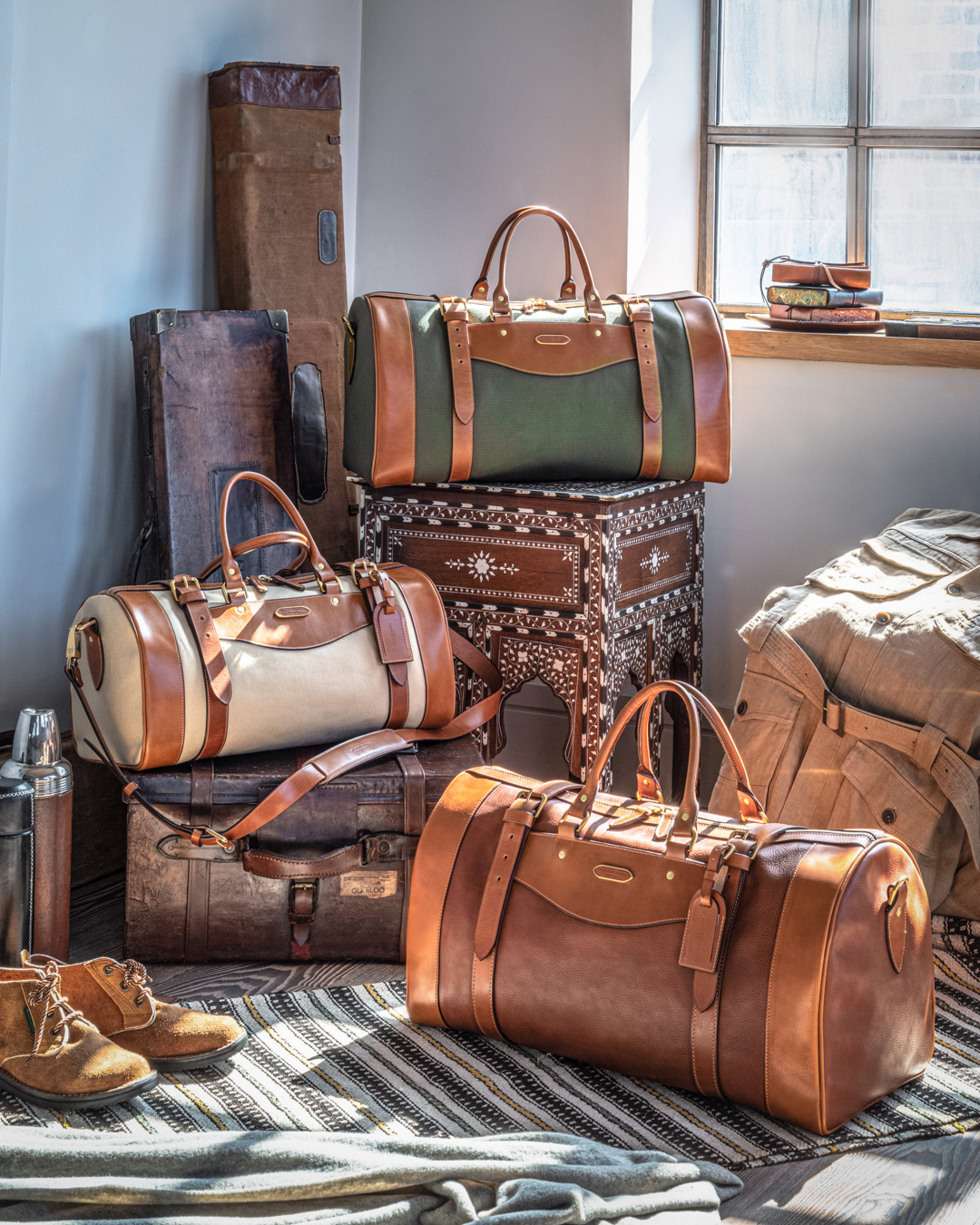 Like our gunmaking, Westley Richards luggage is no throwaway purchase designed to last a season or two before being replaced. We call these 'heritage items'; pieces you will buy once, use for years and pass-on to the next generation.
The Sutherland Travel Bag was the brainchild of our late Managing Director Simon Clode, who sketched out his ideas for an ideal safari companion. A medium travel bag, ideal in size and shape to use as cabin luggage or as a weekend bag for a shooting trip or country hotel break.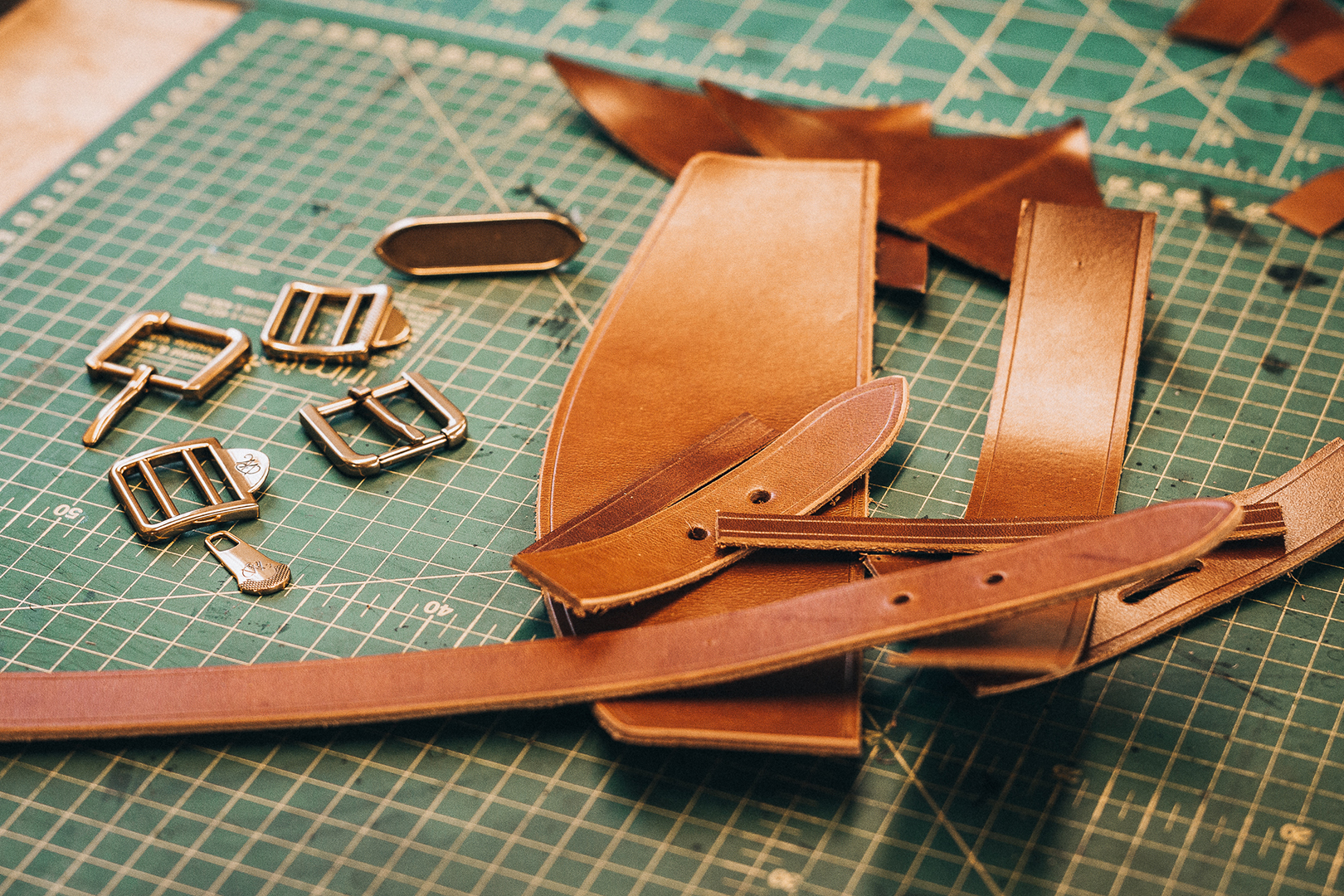 Constructed originally from strong canvas, reminiscent of sailcloth, it is reinforced with vegetable-tanned cow hide. The quality and detailing traces its origins to our shooting bags, cases and gun slips, with their practical attributes and styling details familiar to discerning sportsmen. The next iteration of The Sutherland was constructed entirely from premium cow hide (or the customer's own game leather of choice).
Carried as a conventional hold-all by leather handles, it also has a detachable shoulder strap, providing comfort for longer walks. The bag is closed with a full length brass zip and secured with two heavy-duty leather straps, which also serve to act as a means of securing a jacket, hat, or even a gun, when quick stowage is necessary.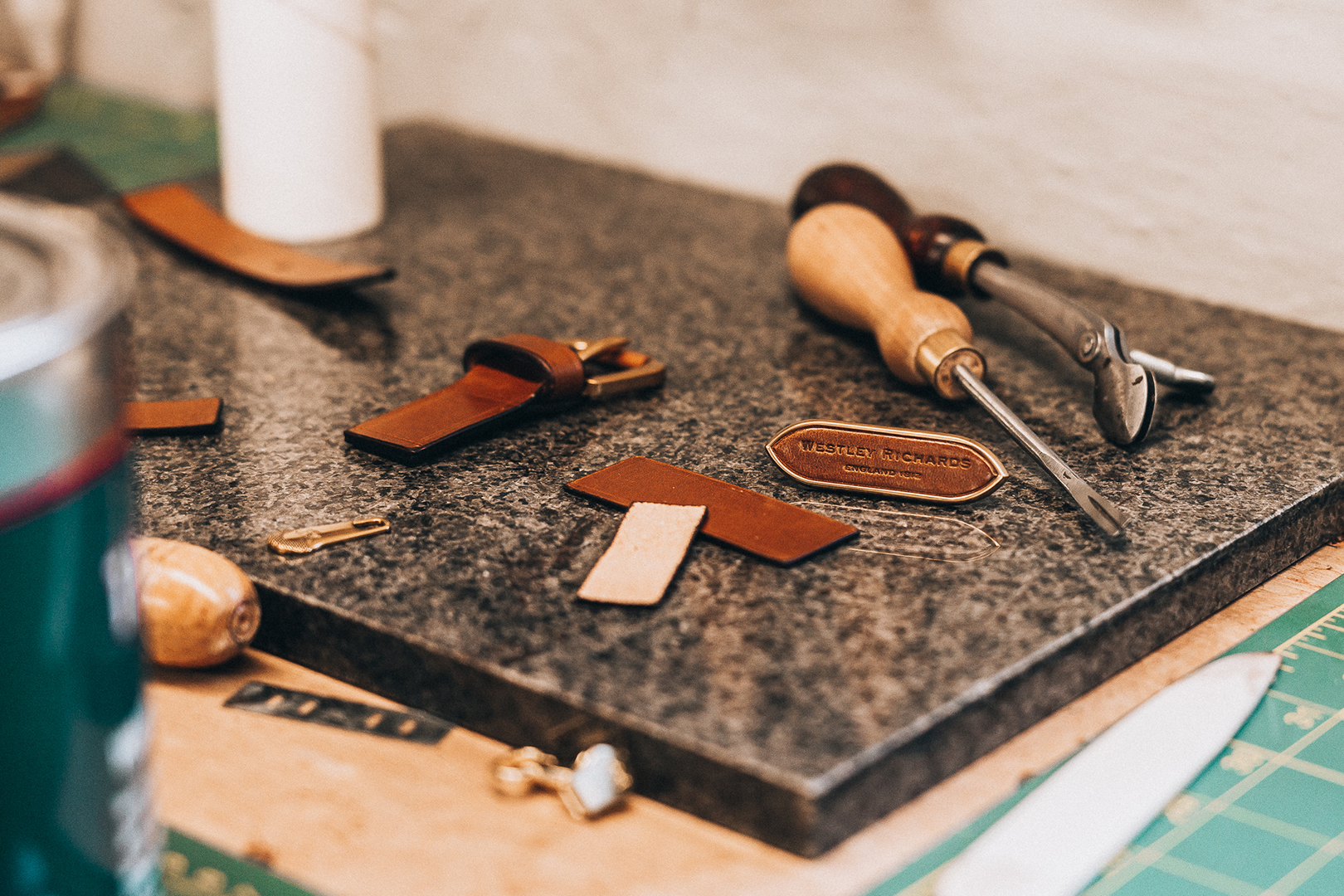 A Westley Richards branded luggage tag is secured by its own stitched leather strap and, internally, a large, zipped pocket and brass ring for attaching keys, prove useful additions. The sharp-eyed will notice the zip-pull is shaped like our distinctive top-lever. The liner is hard wearing, washable and subtly decorated with claret-on-tan interwoven gothic faces, designed by engraver Paul Lantuch.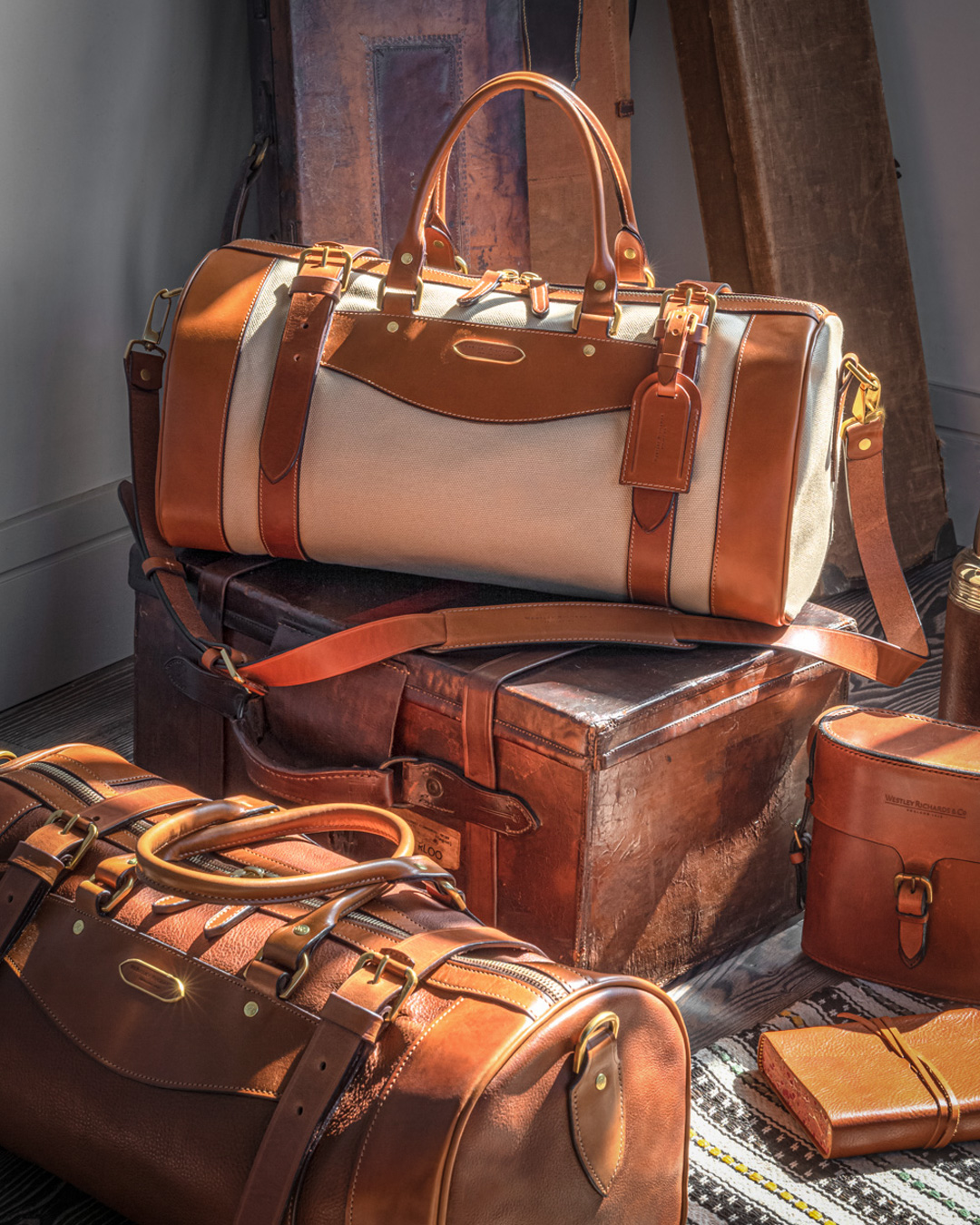 Recent changes to the original design are subtle but marked. Rather than generic saddle-ring type, brass hardware, we have re-designed the D-rings and buckles, harking back to the styling seen in our gun making, with smart leather stoppers on the buckles.
All Westley Richards bags now feature a new leather-embossed and gilded logo plaque, modelled on the strap-retaining pieces from our traditional gun cases. Brass reinforcing rivets on the handle straps have the 'WR' swirl logo engraved into them and the leather zip-pulls are styled on a buffalo skull with horns.
Complementing the, popular, medium Sutherland Travel Bag, there is  a small version and a large, hold-luggage, size, of which a wheeled version is currently under construction...
The Sutherland strikes exactly the right balance between purposeful and stylish. Of course, being by Westley Richards, it is also unique.