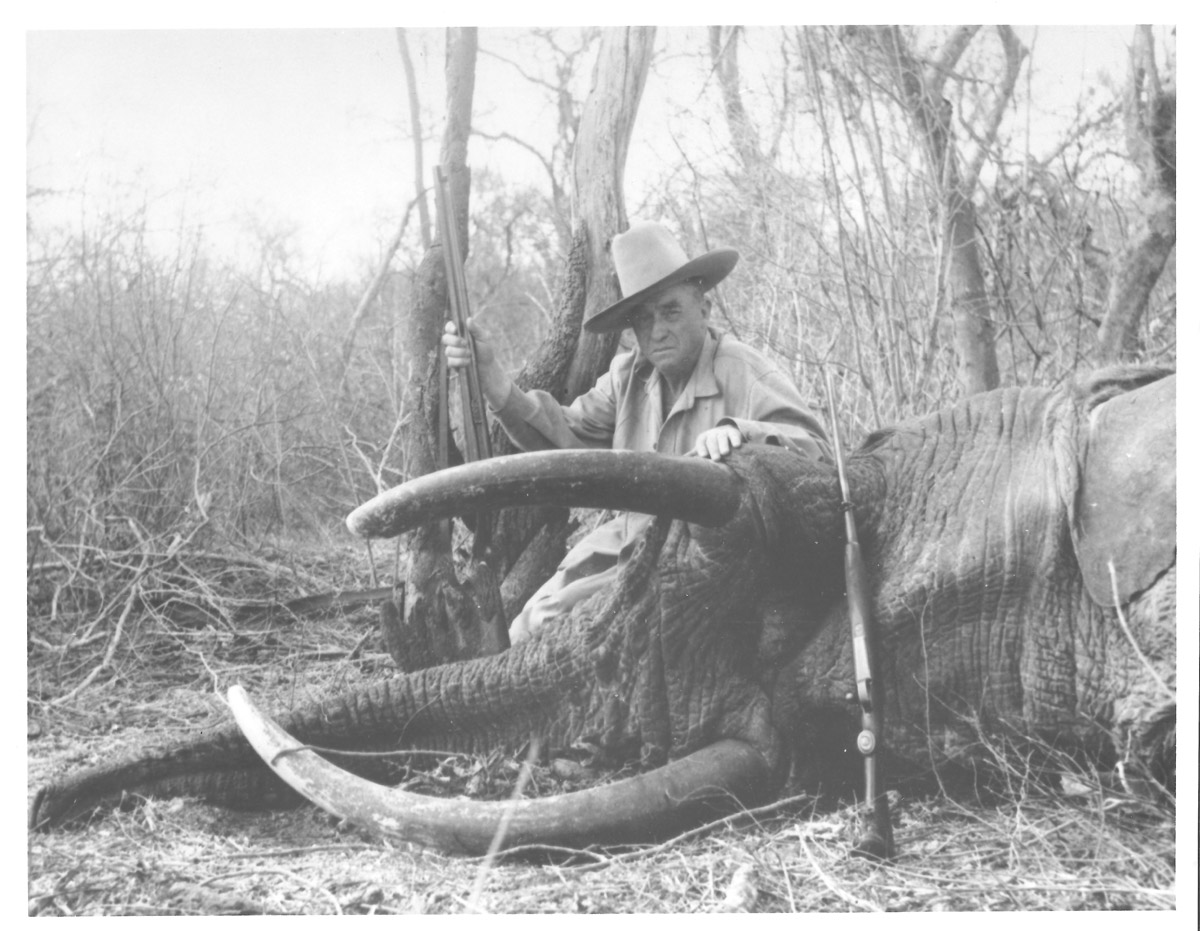 Ross Seyfried. Feb 2015.
On the 15th March James D. Julia will be auctioning the rifles and guns of Elmer Keith, and for anyone with an interest in our rifles it is well worth a look at what they are offering. Whilst I was in Las Vegas for the Antique Arms show in January I had the opportunity to see the rifles myself, 2 in particular stood out to me and they are the .577 and the .476 droplock rifles which were amongst his favourites. These are superb examples of our rifles which bring with them great provenance. I can't expand on Elmer Keith but here is Wiki link!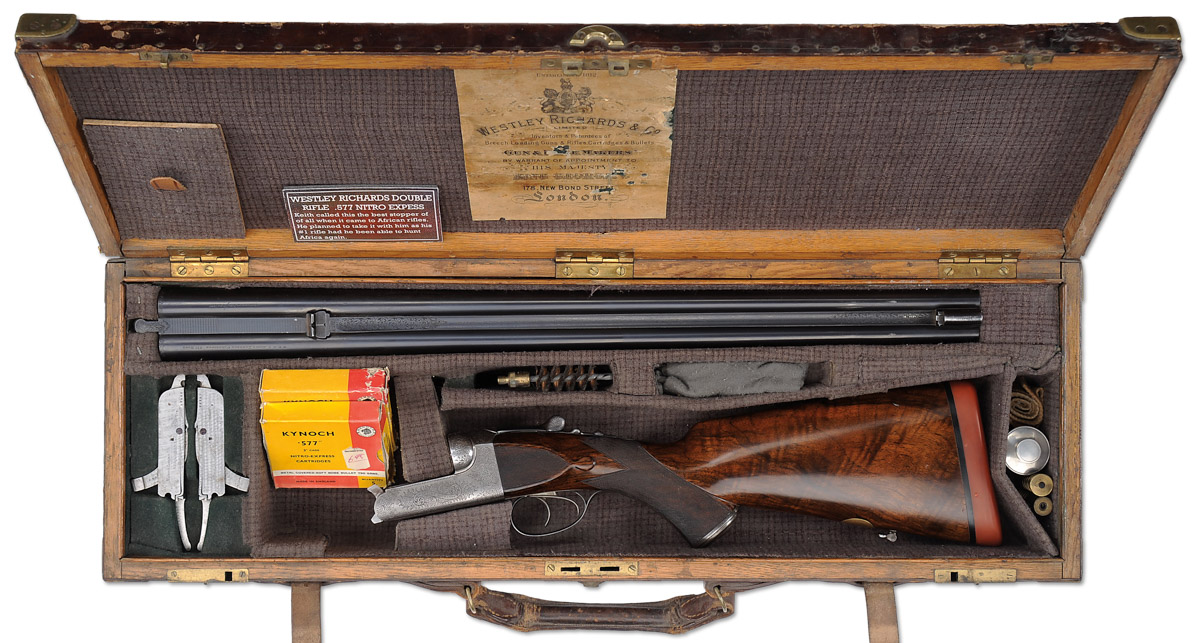 The .577 Westley Richards with Hand Detachable Locks.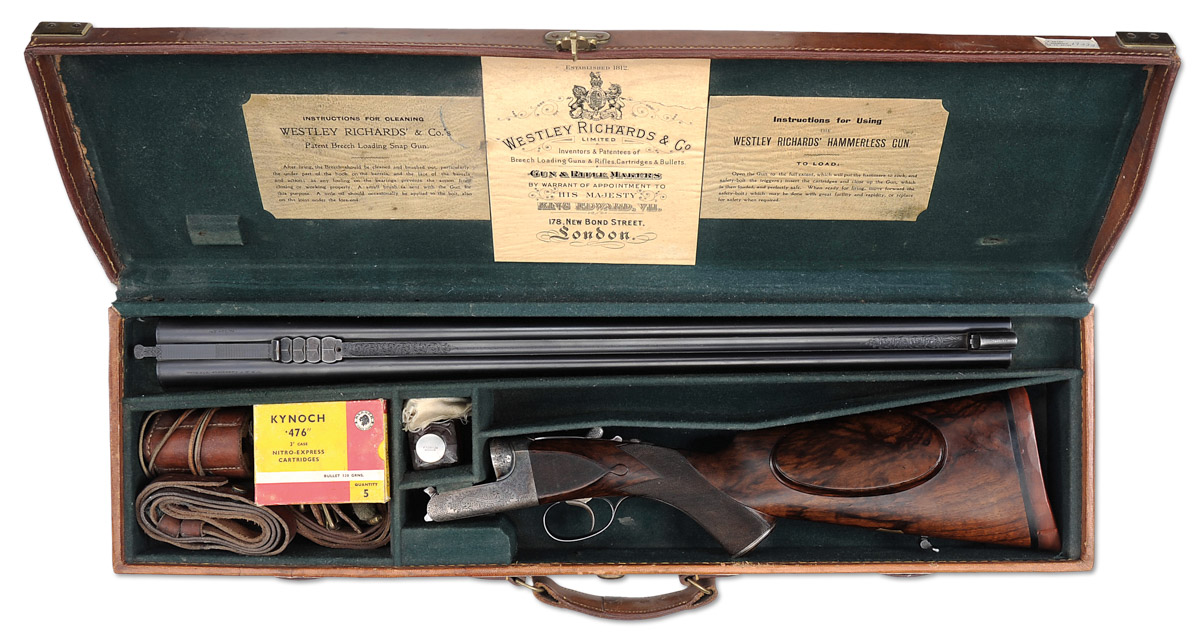 The .476 Westley Richards with Single Selective Trigger and Hand Detachable Locks.
My Thanks to Wes Dillon, head of Rare Firearms division at James D. Julia