The first of these two conventions is always Dallas Safari Club's Expo and this year is their 40th. The convention is held January 6-9, 2022, in Dallas, Texas of course. The club's devotion to hunting and conservation and its influence in Austin and Washington D.C. has made it a force in the outdoor industry. However, its roots in Texas, a state with a legendary hunting and firearms heritage, along with a superbly run event in one of the America's great cities, played a large part in the convention's success. While it has always been considered the "smaller" of the two shows, I am sure the numbers are very close between the two in terms of number of exhibitors and attendees. At least no discernable difference from my standpoint as an exhibitor.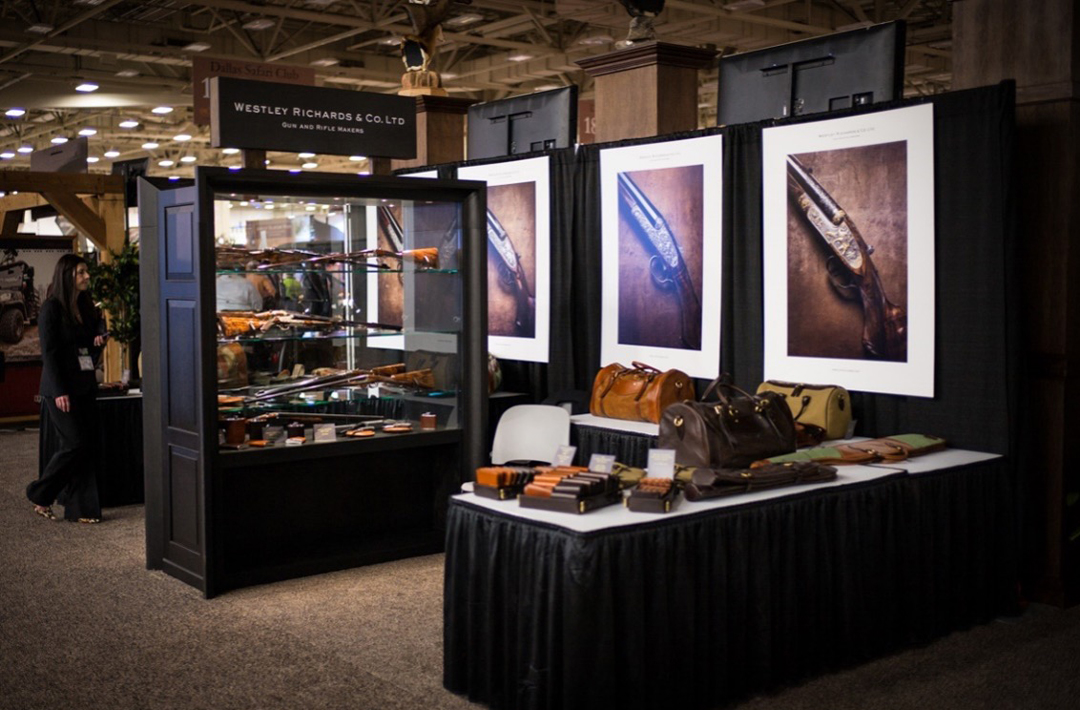 Being the first of the two safari club shows, savvy hunters and collectors are eager to attend this show to have first shot (pun intended) on hunts, firearms, artwork, and other items.
After 20 years attending this show, I can assure you we at Westley Richards are just as eager to be there.
This year's  standalone Westley Richards booth will be #4421 in Hall F, where all the gun makers are located.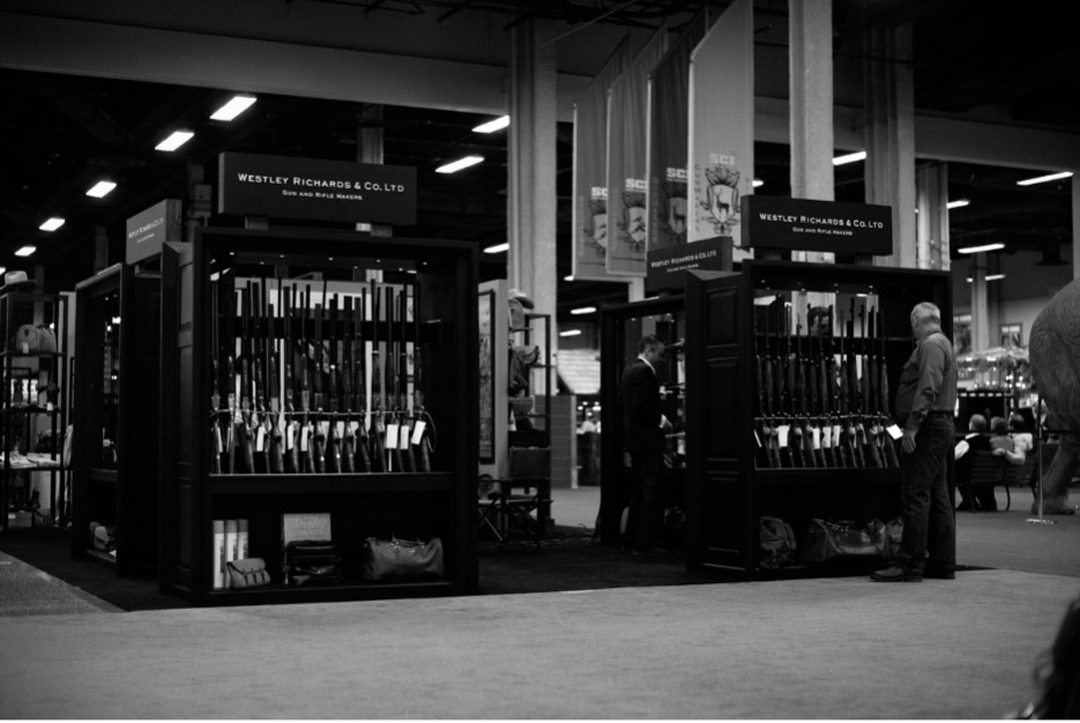 Safari Club International is hosting their 50th convention, 10 days later, January 19-22nd. The last two SCI conventions were held in Reno but will be back in Las Vegas for this year's. SCI has been an important voice in promoting and conducting conservation in hunting worldwide and this event has long helped prospective clients meet with the world's best professional outfitters, hunters, and manufacturers that serve this market.
Historically, the SCI show has been the country's premier gathering for hunters, drawing visitors from all over the world. It is a very important organization in promoting the benefits of ethical hunting and this show is an integral part of SCI's fund raising. It also happens to be an important show for vendors like us to meet new clients and catch up with old ones.
The Westley Richards booth, # 4537, will be located just across from the Gunmaker's village, on "Elk Run", which is the main aisle crossing the convention.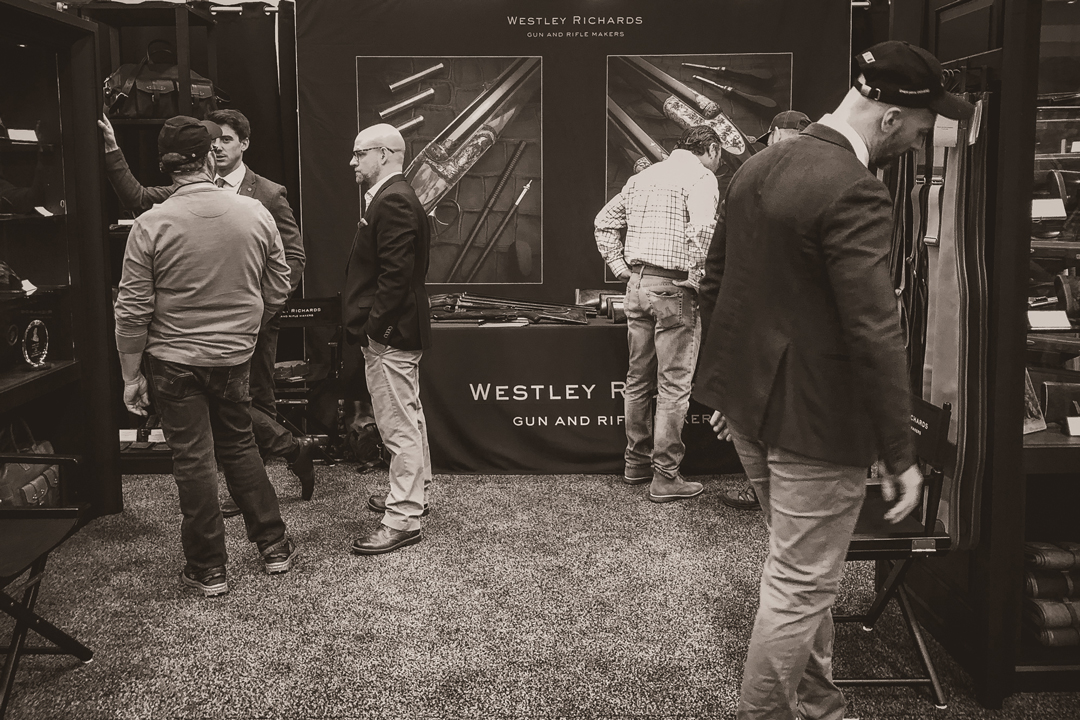 The two shows being back to back, give potential attendees two different options to visit the shows over a two-week period. It also happens both conventions are held in cities that are easily accessible, relatively speaking, from virtually anywhere in the world. With easy access and customers undoubtedly feeling some pent-up demand, we are looking forward to two very busy events.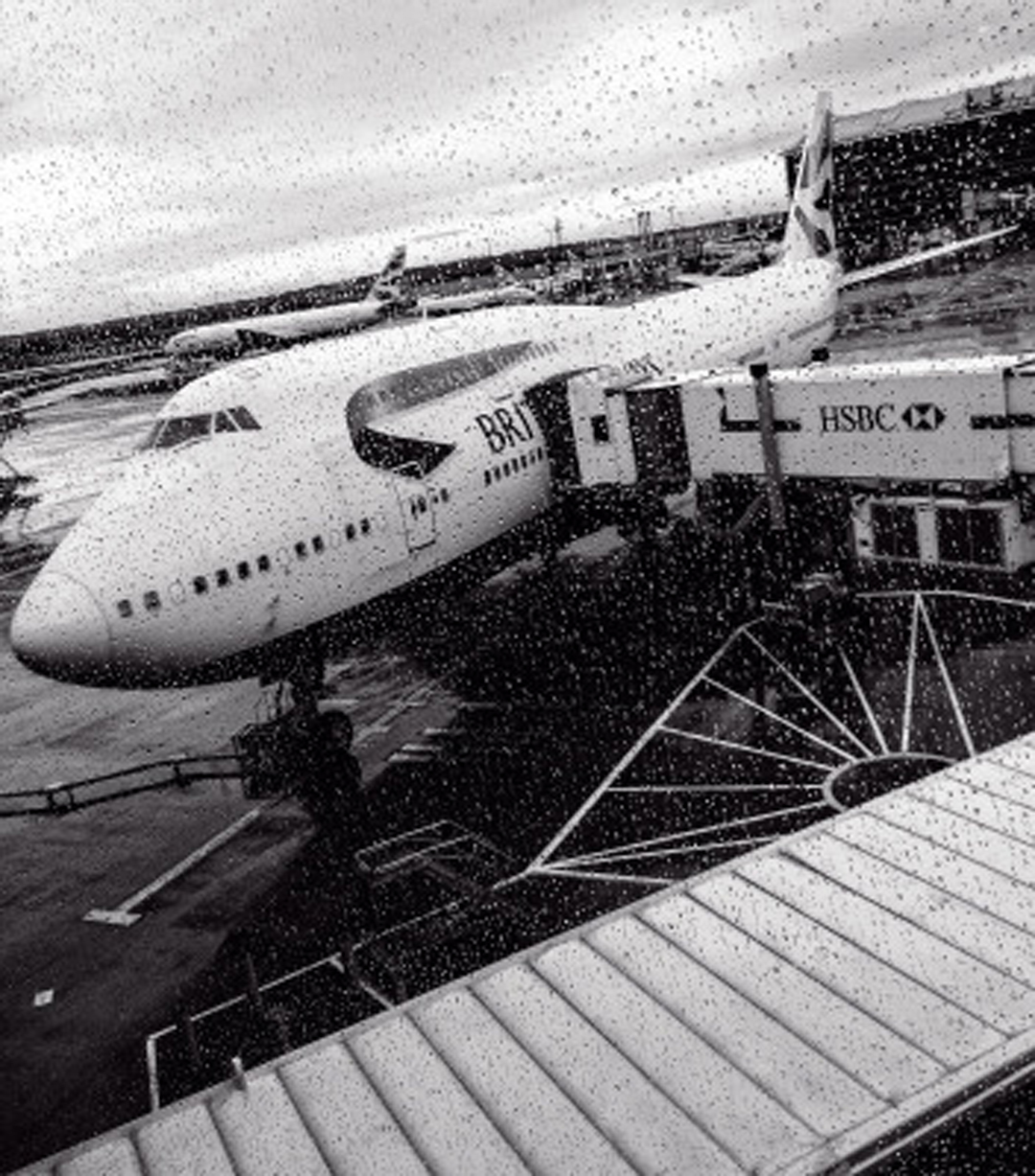 We will not only have examples of the new guns and rifles we make, but also some very exclusive, pre-owned firearms for sale. In addition, we will have a full selection of our luggage, gun slips, and other products from our leather shop and catalogs.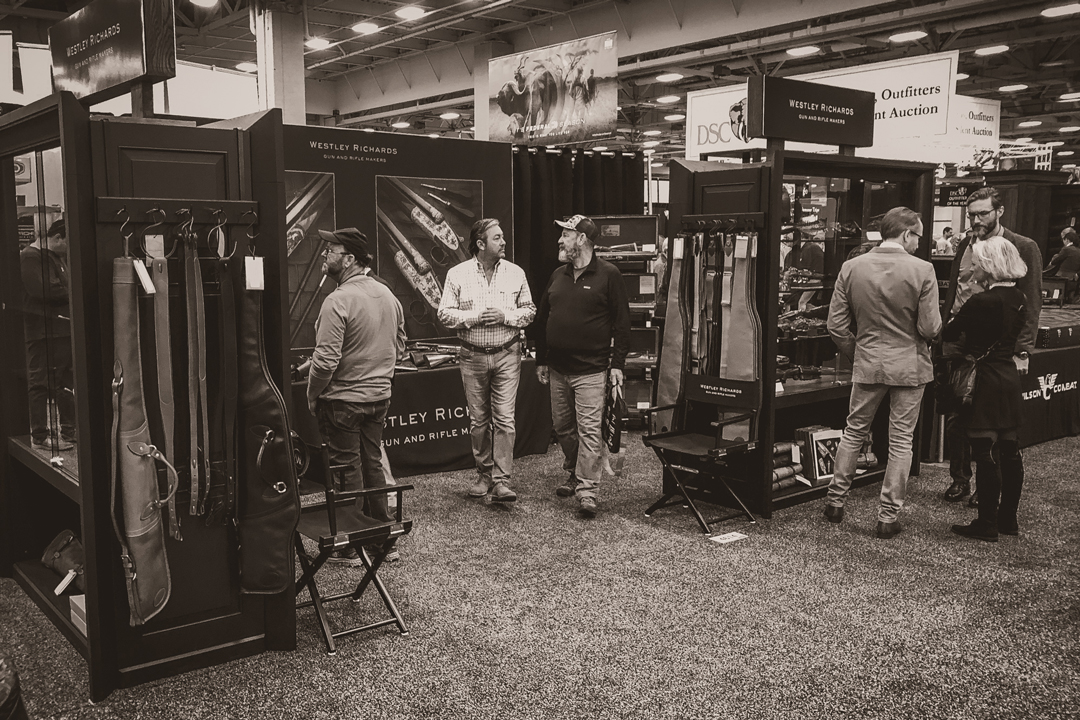 Both the DSC and SCI conventions create a unique marketplace for hunters and shooters that only occurs once a year. After having to forgo both meetings last year, we at Westley Richards are acutely aware of just how much we enjoy the shows and benefit from them. It will be good to be back.
One last note, concerning our travel. We spend a lot of time traveling around the U.S. but during January we will be in parts of the country we don't often visit. If you have been considering growing your collection, looking to divest of your collection, or simply require a trusted evaluation, we would be delighted to schedule an appointment along the way.