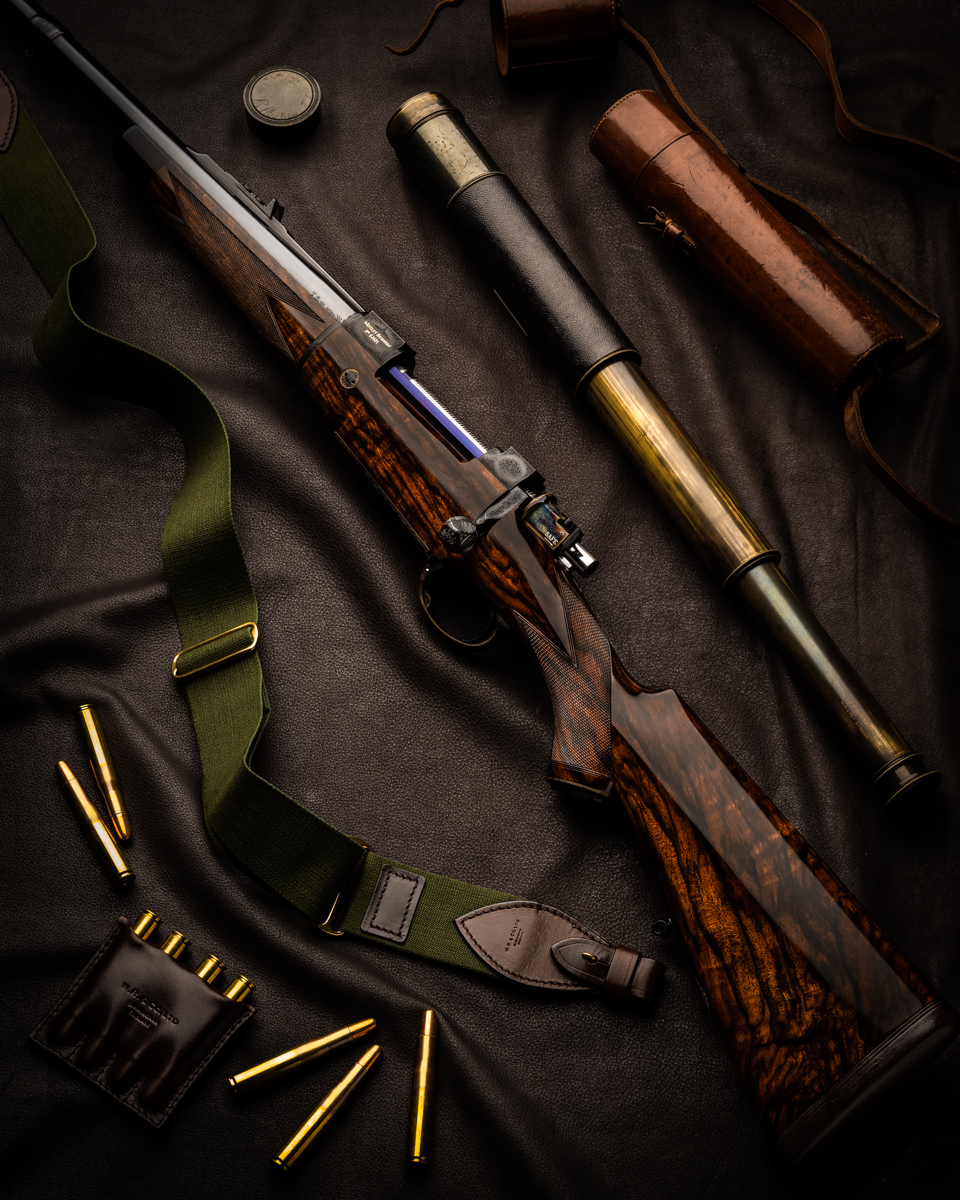 As mentioned then, classic rose & fine scroll engraving is a tradition of the London gunmaking houses so it was a very nice departure for the team here at Westley Richards. Our intention (which we hope we have attained) was to build a classically featured, classically engraved and classically finished rifle that would fit comfortably with the guns and rifles built during the pre-war era. This era is considered one of the finest in the history of British gunmaking, where the actual build quality and final execution mattered more than fancy embellishment.
The careful use of case colour hardening, blacking and light blue, is an important element of this rifle, as with the exception of the platinum engraving the rifle is intended to be very understated.
As a calibre the .404 Jeffery is one of those great work horses, once the preferred cartridge of the East African game departments. The rifle is set for a big safari next spring, rightfully out where it belongs in the great hunting fields of Africa.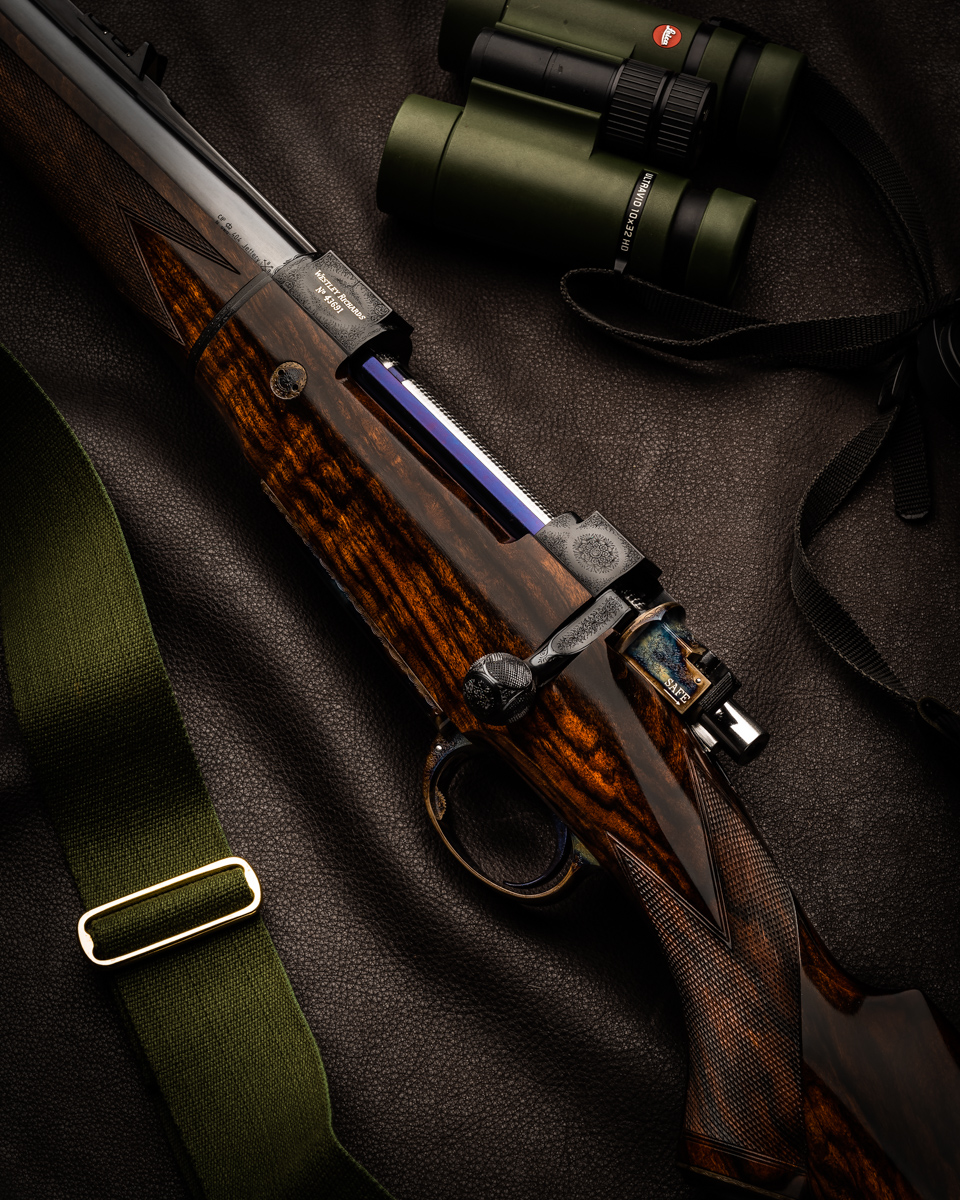 The contrasting case colour hardening, blacking and light blue makes for a classic finish to the rose and fine scroll engraving.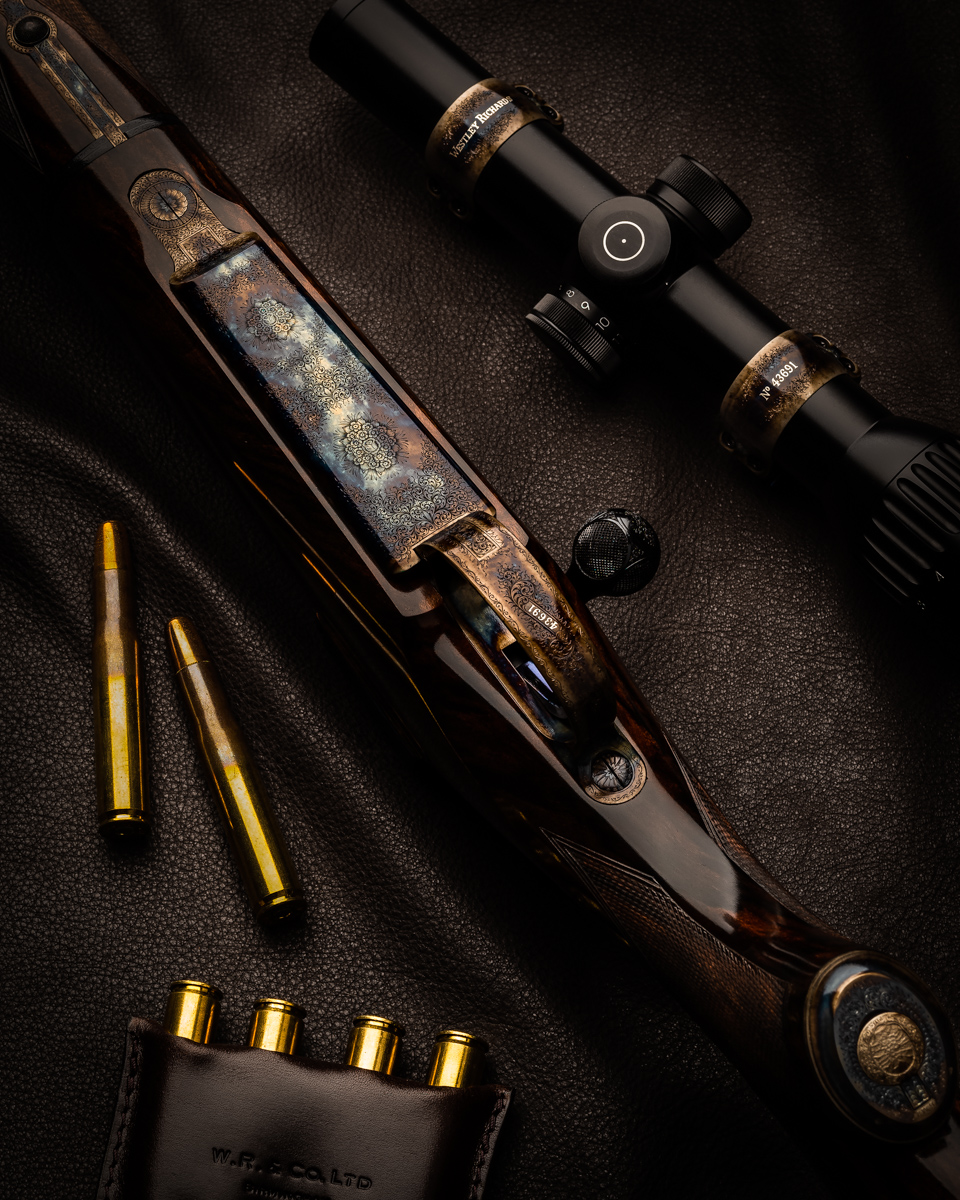 The more liberal use of case colour hardening harks back to guns built in the pre-war era.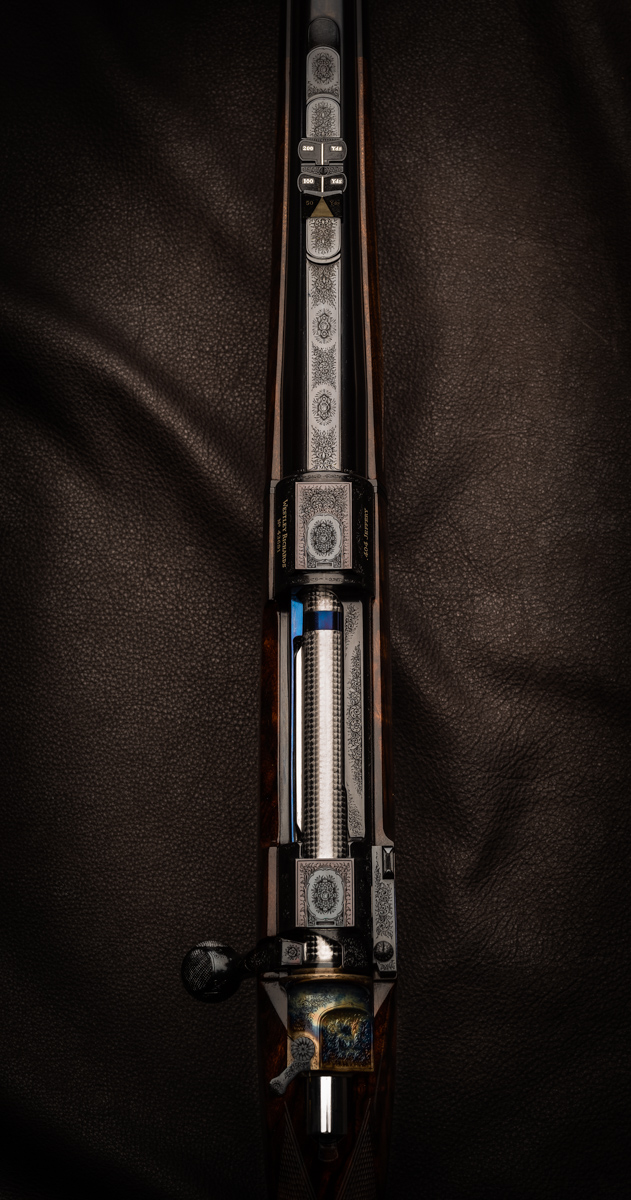 The balance of rose and scroll is best observed looking down onto the rifle. Small pockets of fine scroll allow for a 'fuller' coverage.