Such was the case with this newly-built (and rather spectacular) Westley Richards. It is built to handle the superlative .300 Winchester Magnum cartridge, loaded by RWS with its 180 grain Uni Classic bullet. With that knowledge, we set out to construct a rifle entirely fit for purpose, yet without compromise to artistic detail.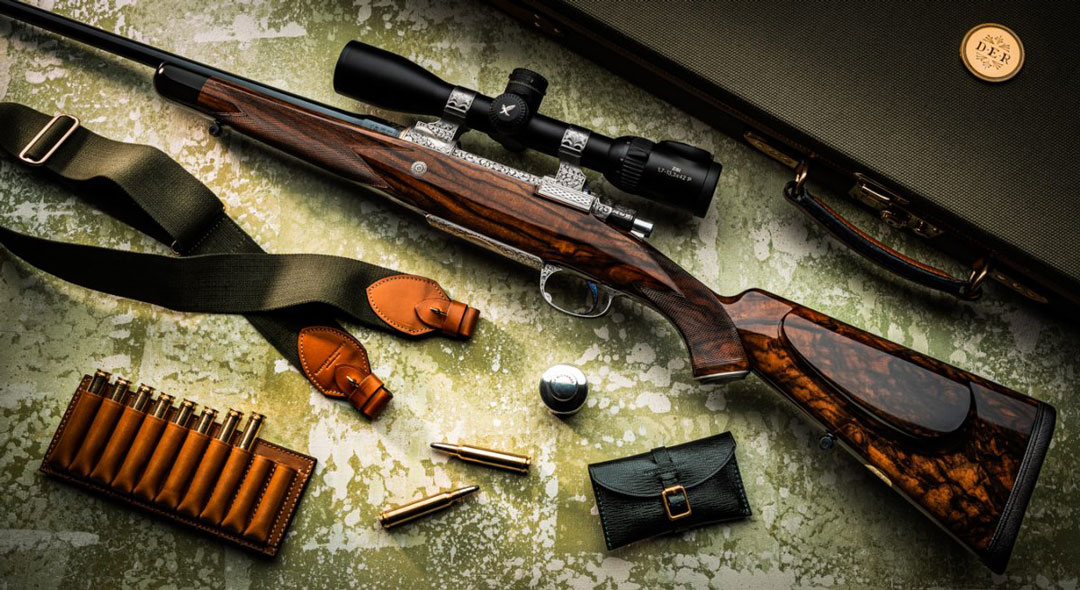 Built on a new, double square bridge Magnum Mauser action, so often the starting point for quality bolt-rifles over the last century. While British gunmakers, for years, relied on using recycled Oberndorf Mauser actions, which they hunted down from old (usually military) stocks around the world, today, our actions are purpose built in Germany to exacting standards.
Bolt-action rifles, in essence, are simple things. However, the devil is always in the detail and Westley Richards medium game rifles have always got those details right.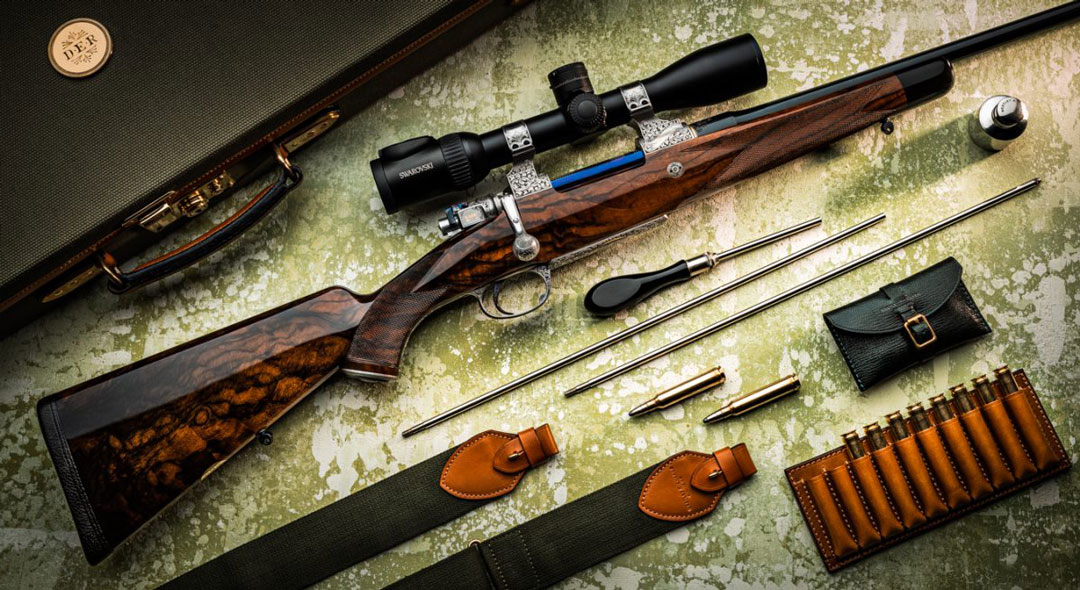 The exhibition-grade stock blank has been hand-formed to fit exactly, with an elegant, practical and perfectly proportioned pistol-hand, with steel grip trap cap and ebony finial. The figure in the wood gains intensity as it flows through the hand into the butt, finishing in swirls and clouds of black, with deep amber contrasts. The butt is finished with a solid rubber pad, wrapped in grained, polished leather. Both sling swivels are fitted into the wood (rather than having the forward one attached to a barrel band) and the stock has a modern style cheek-piece, with drop set for the use of a 'scope.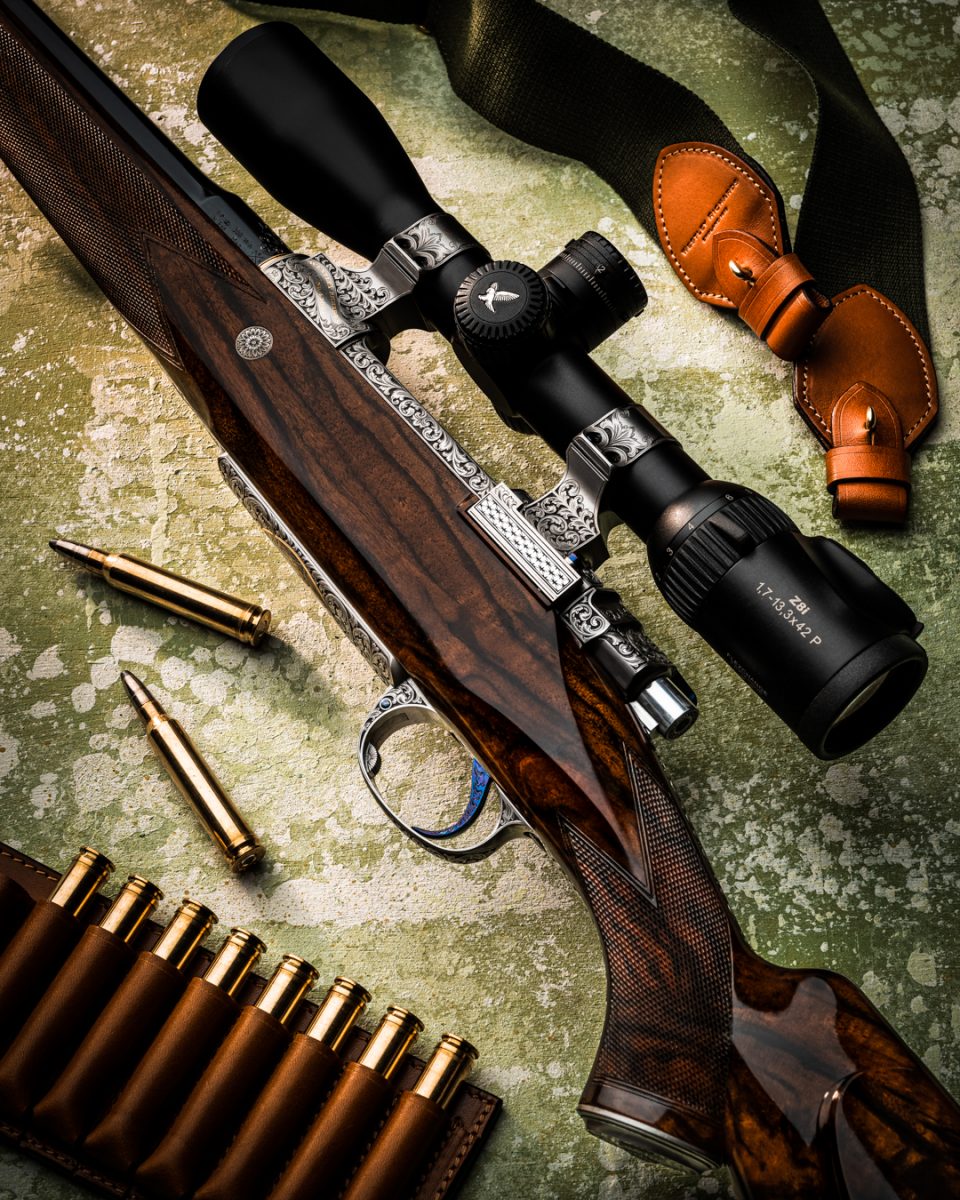 Engraving was undertaken by Anja Dammenhayn and features deluxe scroll work and a game scene, featuring a magnificent kudu bull. Gold inlay is used sparingly to imbue a degree of extra finish, without ostentation. The kudu is encapsulated by a narrow band of gold and the serial number is inlaid in gold on the guard. Scrolls extend onto every area of metal, including the bespoke 'scope mounts, bolt and trigger.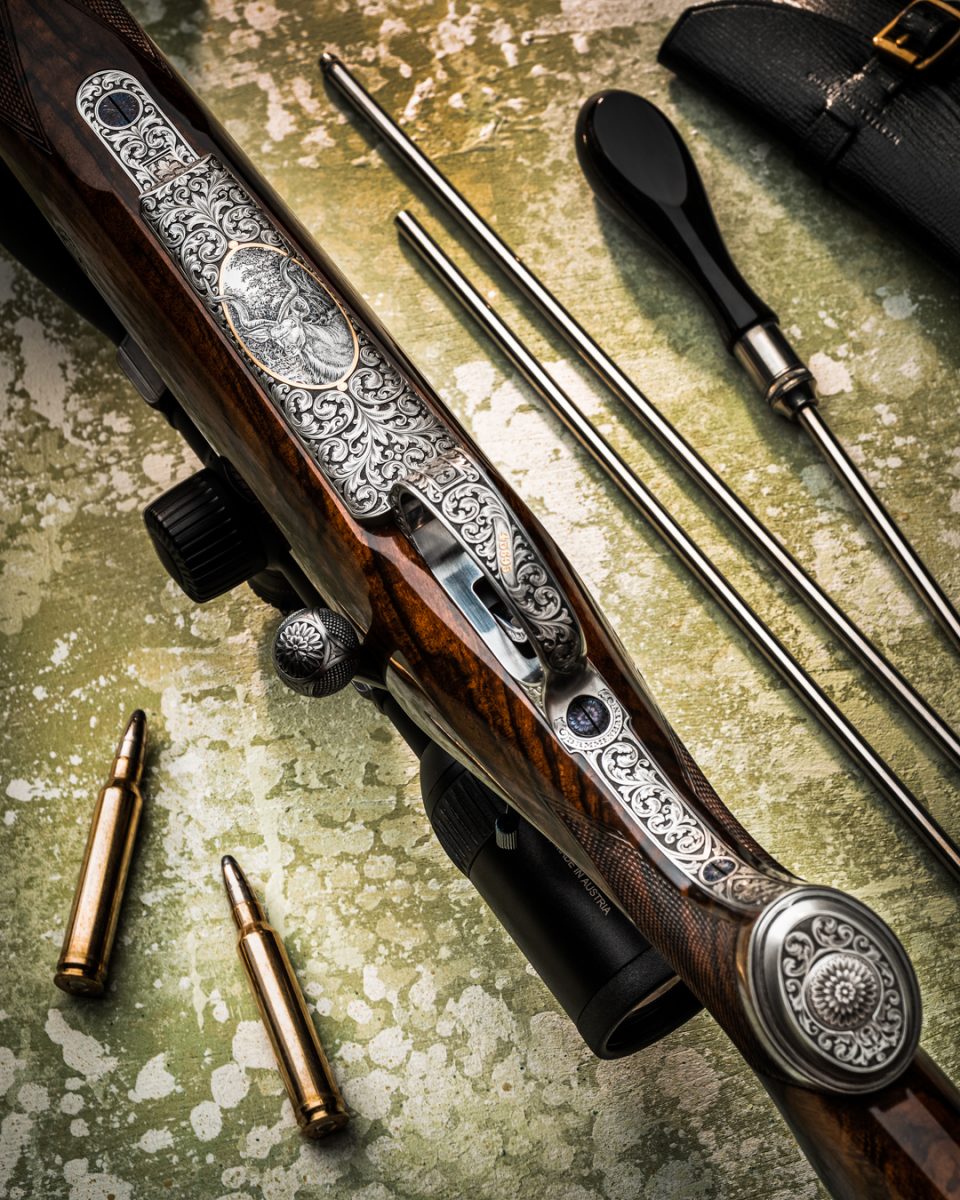 Equipped with a Swarovski Z8i, the order specified no iron sights, keeping the profile clean and purposeful. The practical, light canvas case with leather trim is lined with green Alcantara and fitted with the latest Westley Richards trade label in black leather with gold-embossed detail. The package is completed with a set of tools, cleaning rod, sling and ammunition pouch, all purpose-made and of the highest quality.