Expertly engraved by Peter Spode with bold floral scroll, Westley name in gold banner and numbered 1&2 in gold in the usual places. Both sets of 27" barrels have 1/2 choke in them, with 2 3/4" chambers, engraved in gold 'Westley Richards England' on both ribs. Highly figured, handsome walnut stocks measures 14 3/4" to the centre of the chequered butt, a bend of 1 3/8" at the comb and 1 7/8" at the heel, cast off 1/4". Straight hand grips and gold stock ovals, splinter forends with horn tip and Deeley catch release. The guns weigh 5lbs 10oz and come in their mid tan leather case with tools. They will be on the used gun site shortly.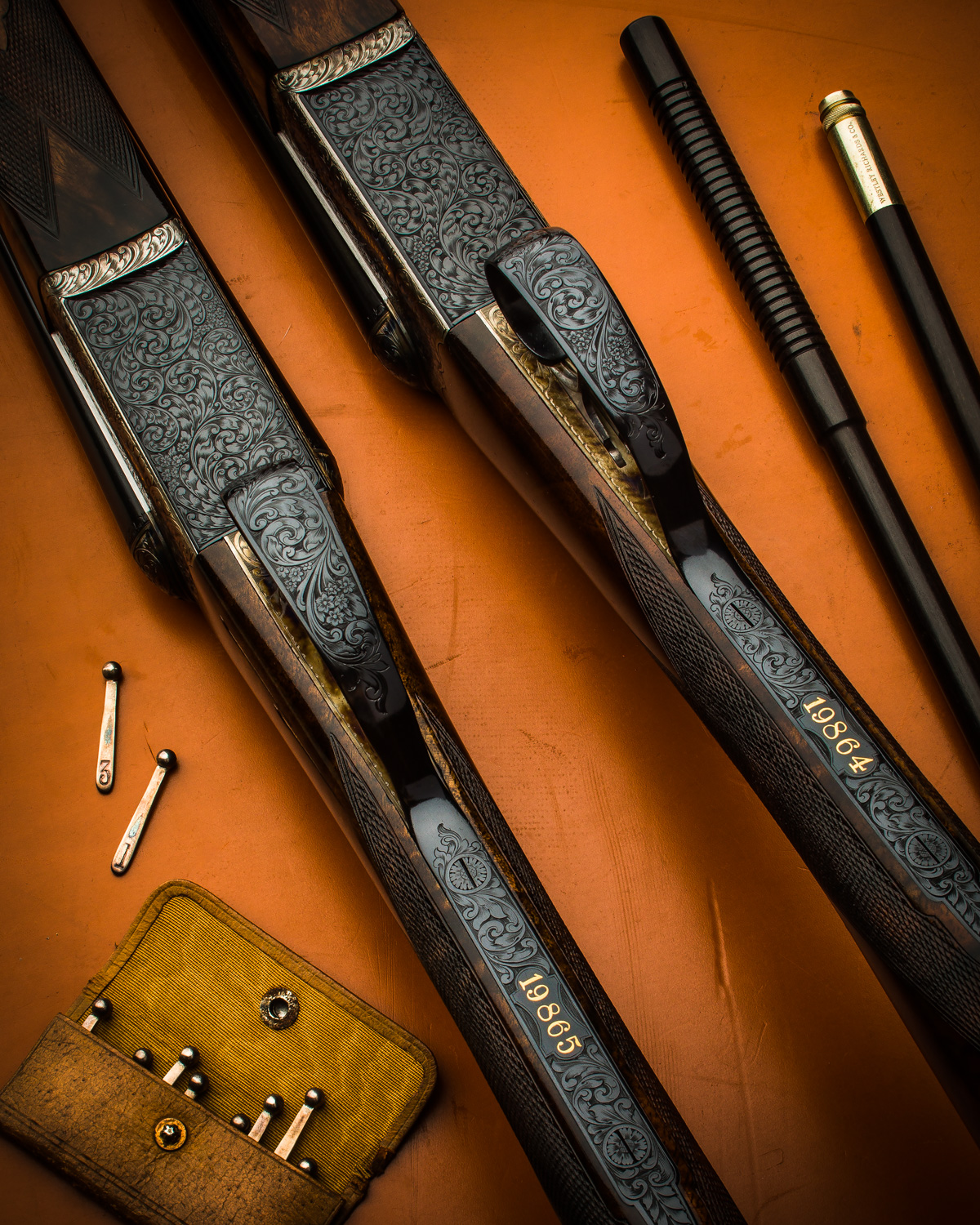 It's rare for us to have a pre-owned Westley 20g for sale and even more so a pair in such great condition and specification. The 1/2 choking in all barrels makes the guns a great pair of all rounders and 1/2 choke is ideal for pretty much any type of game shooting, open enough for grouse and early season partridge but tight enough for January pheasants. Many shooting instructors recommend having the same choke in both barrels as often driven targets are shot at the same distance and it also helps to focus your mind on your shooting rather than thinking about what barrel is what choke and the inevitable blaming of the gun for your poor shooting!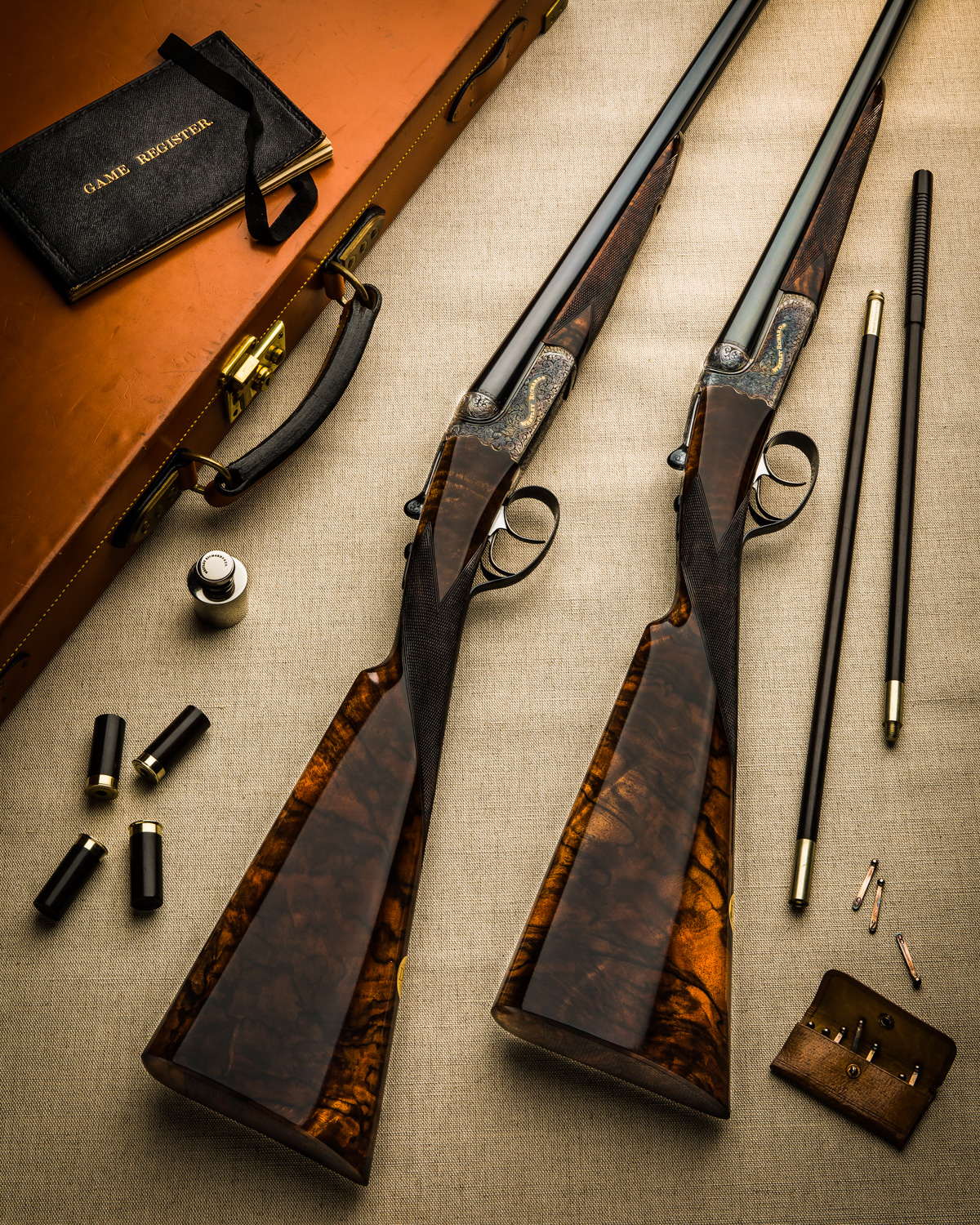 The stock measurements are ideal for driven shooting with a slightly higher than average comb height, this enables you to see more of the top rib which encourages lead on straight driven birds, helps you keep sight of your target throughout and also enables you to keep your cheek glued to the stock to maintain a proper gun mount, aim and a consistent line on your target.
The guns really are a superb addition to any collector or serious game shooter. Please do not hesitate to contact me should you have any questions. ricky@westleyrichards.co.uk