Our preference is for small-batch garment lines from family-owned businesses, with decades of expertise and tradition, be they in London, like Grenfell, or Florence, like L'Impermeabile.
Westley Richards customers understand that we are not a mass-market brand and our partner producers confirm that by adding increased layers of sophistication to the type of garment they make. Each one is the finest of its kind that can be had.
The coats and jackets you see here will have a familiar look, as they are all inspired by time-proven classics, yet each one is designed and crafted with greater care, detail and in-built quality than any other.
Marini fits into the Westley Richards portfolio of partner brands right at the top of the luxury sector. Made without compromise from the finest natural leather, shearling and wool available. Designed and crafted in Italy, by a small, family-owned business, Marini coats and jackets offer our customers the undoubted pinnacle of style, beauty and elegance.
Look no further than the Jefferson Shearling Knitted Jacket and the Jackson Shearling Jacket for evidence of the superlative blend of material and manufacture that Marini delivers. Cut for comfort yet effortlessly first class, beautifully soft and warm, these jackets say it all without even trying.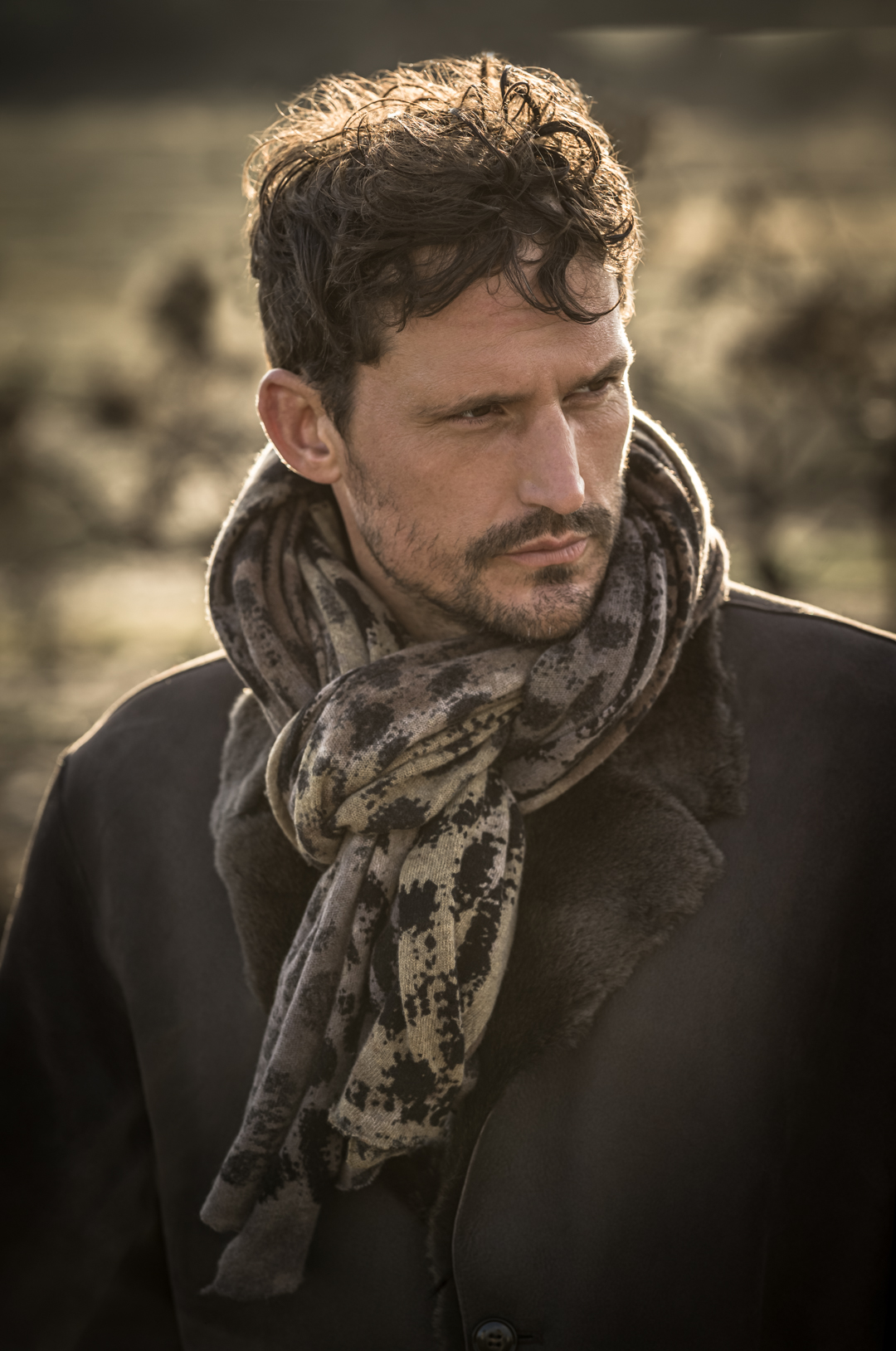 Also available from Marini - Kennedy Sheepskin Coat and Madison Cashmere Coat with Lambswool Lining
---
East London may now provide a trendy residential address for the affluent under thirty-fives but its roots in the garment trade remain strong. Grenfell stands firm as living proof of that, with its modern factory producing the famous Grenfell cloth outer-wear, just as it did in 1923, when the company was founded.
Grenfell coats and jackets are sharp, modern interpretations of their classic all-weather garments, cut from a unique, tightly-spun Egyptian cotton, making them both rain-proof and breathable. From Grenfell, you get old-world practicality with modern East London style and flair, backed-up by 100% British made quality and a level of quality control second to none.
The Grenfell Helvellyn Coat perfectly exemplifies the company style in its modern guise; re-interpreting trench coat and mountain parka styling cues to create a new, instant classic that is perfect for the worst British winter.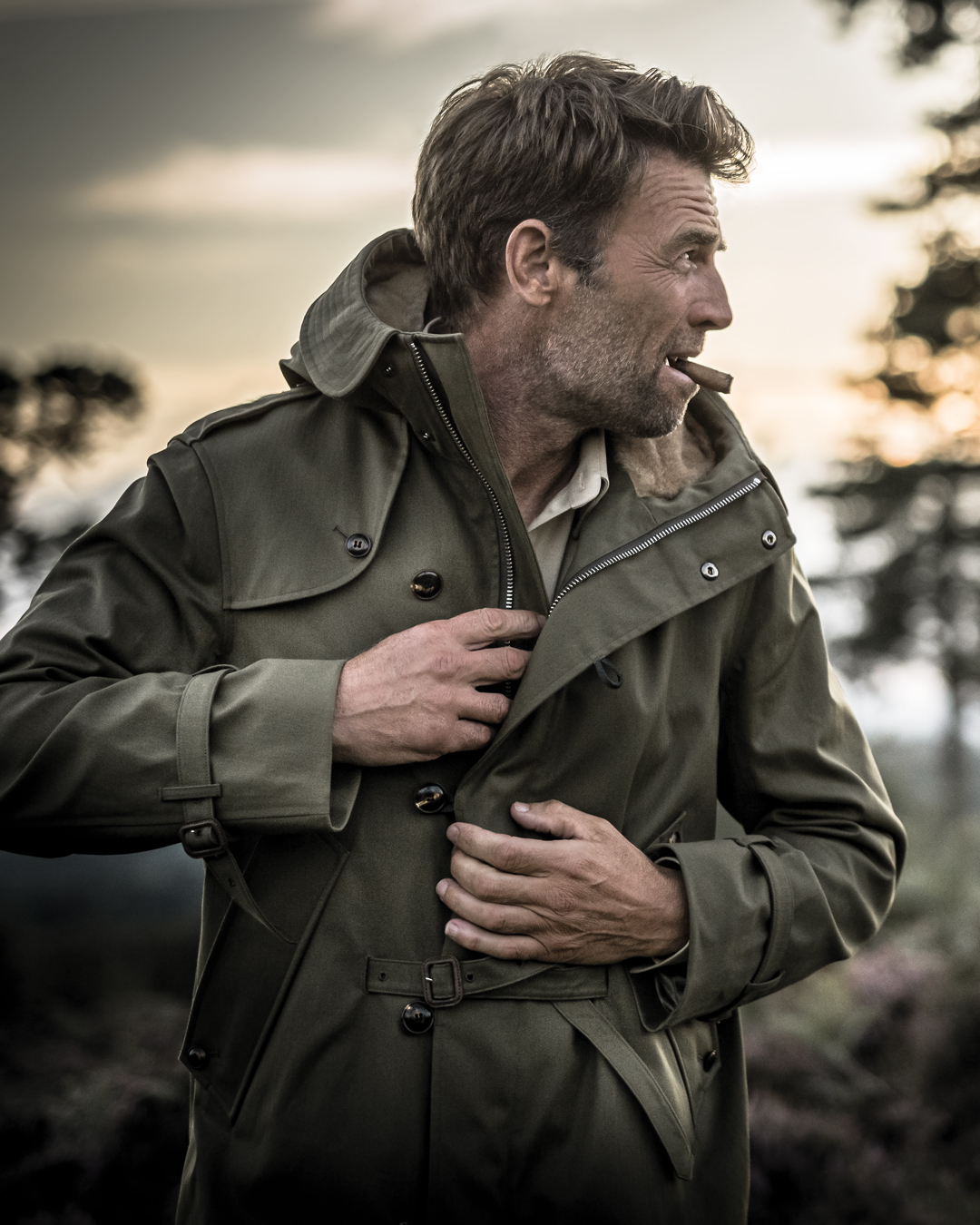 Also available from Grenfell - Men's Cape with Liner and Ladies Cape with Liner
---
The classic out-door line from a family business based in Florence, L'Impermeabile coats and jackets have been styled and stitched in the same way since the 1940s. Totally practical and always with that imperceptible Italian flair.
Every garment is hand-made in Italy using traditional construction methods and each carries design cues from their vast archive of classic styles. However stylish these coats look, they remain at the cutting edge of practicality, with water-proofing and comfort every bit as important as the look and feel.
The Landi family, behind the L'Impermeabile brand, is now in its third generation in the business and we think they create garments quite unlike anything else on the market.
The Lambskin Bomber Jacket is a classic example of L'Impermeabile at its most cool; a time-honoured bomber design that adds style to any outfit while remaining comfortable and functional. Pattern cut with a supple lambskin leather, this jacket will gain patina quickly and become more characterful with every wear.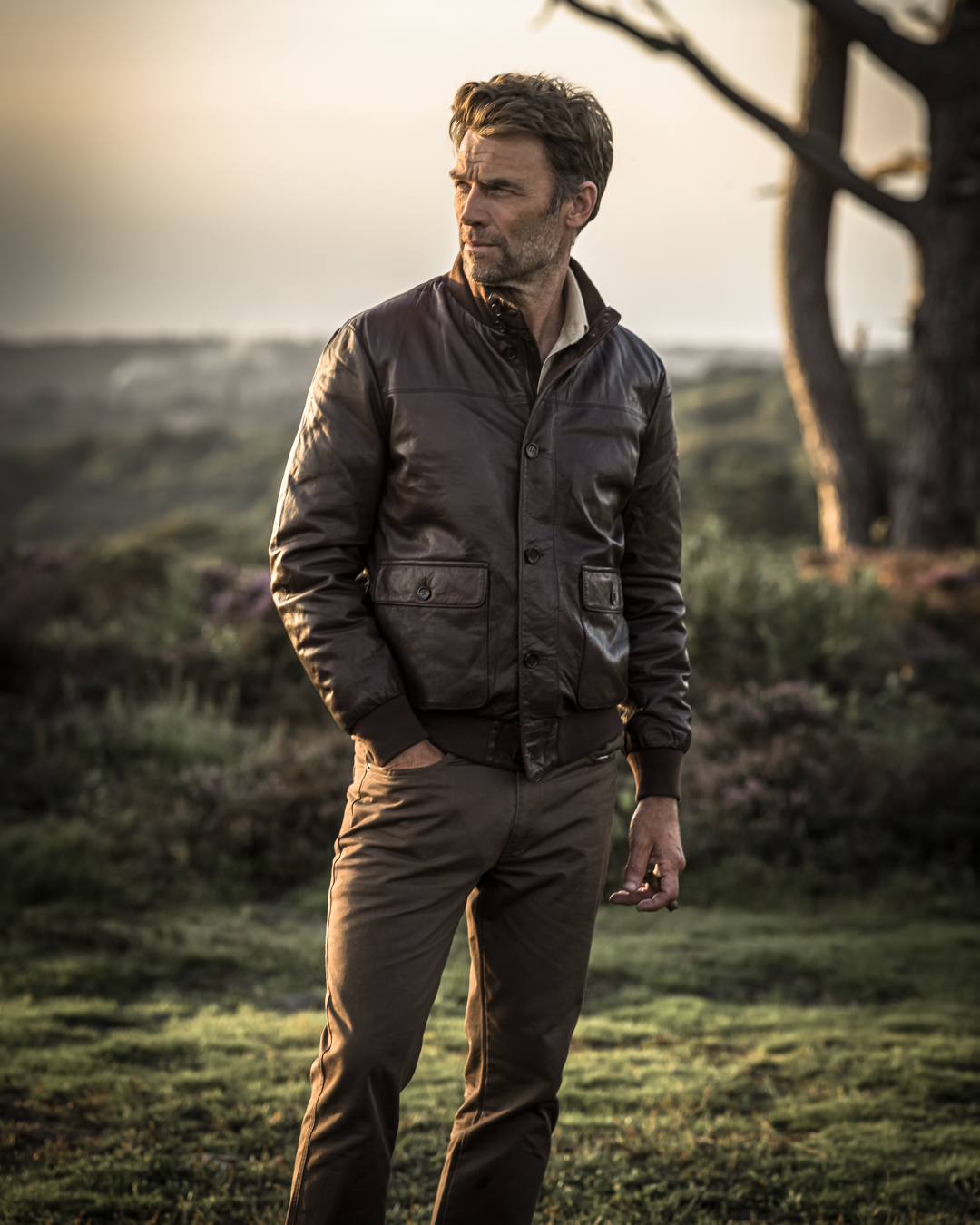 Also available from L'Impermeabile - Field Jacket and Goat Suede Gilet