Here at Westley Richards, a true adoration for the great outdoors and all its splendour is in our blood, and none more so than Orvis can rightfully share that spirit. Whilst Westley Richards may have a rich 207 year heritage, Orvis deservedly boasts a 163 year history themselves, and are regarded as one of the oldest manufacturers of fly-fishing rods and reels in the world.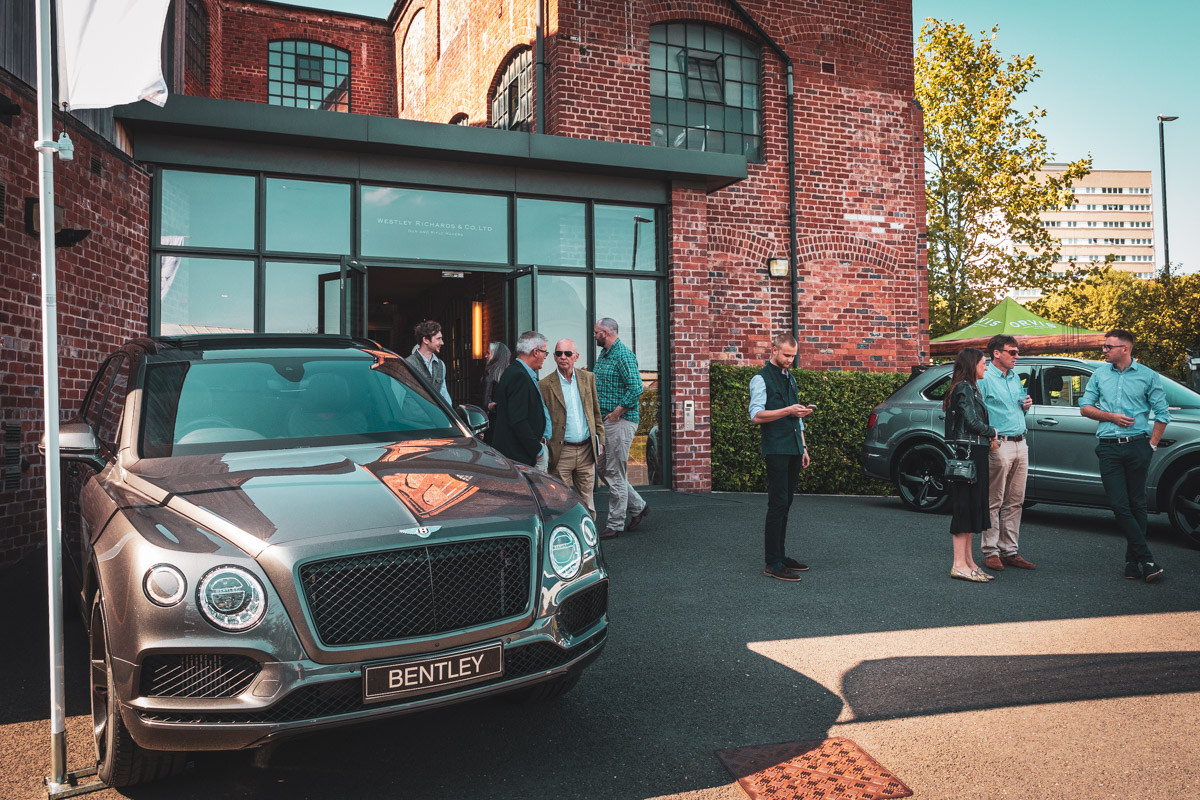 In the USA, Orvis is cherished as an iconic American outdoor brand, known for presenting a much desired lifestyle based around the pursuit of fin and feather.
With a strong following here in the UK it made perfect sense to partner Orvis and showcase some of their superb fly fishing and dog products. Many a keen fieldsports enthusiast is just as eager to cast a fly as fire a shot, therefore we are excited to position their collections side by side our best guns and fine leather goods.
Our store will be holding a range of fishing equipment and dog accessories.
Fly casting techniques were ably demonstrated by Orvis fly fishing specialist Keith Passant, who kept all entertained with his pinpoint accuracy and easy teaching style. Many who had never held a rod before were soon learning the fundamental techniques of successful casting under Keith's watchful eye.
To top the whole exciting day off, 'Bentley Birmingham' were in attendance with their magnificent Bentayga SUV, a tour de force in car manufacture, which unquestionably added some style and elegance to the day. Another iconic British brand, Bentley has always been at the forefront of luxury car design and shares Westley Richards' drive for constant innovation. This year they celebrate their 100th year in the automotive industry with the launch of the much lauded EXP 100 GT, a fully electric exploration into how grand touring could look by 2035.
The whole day was thoroughly enjoyed by all and it cannot be that often that you get three iconic brands together with a combined history of 470 years!