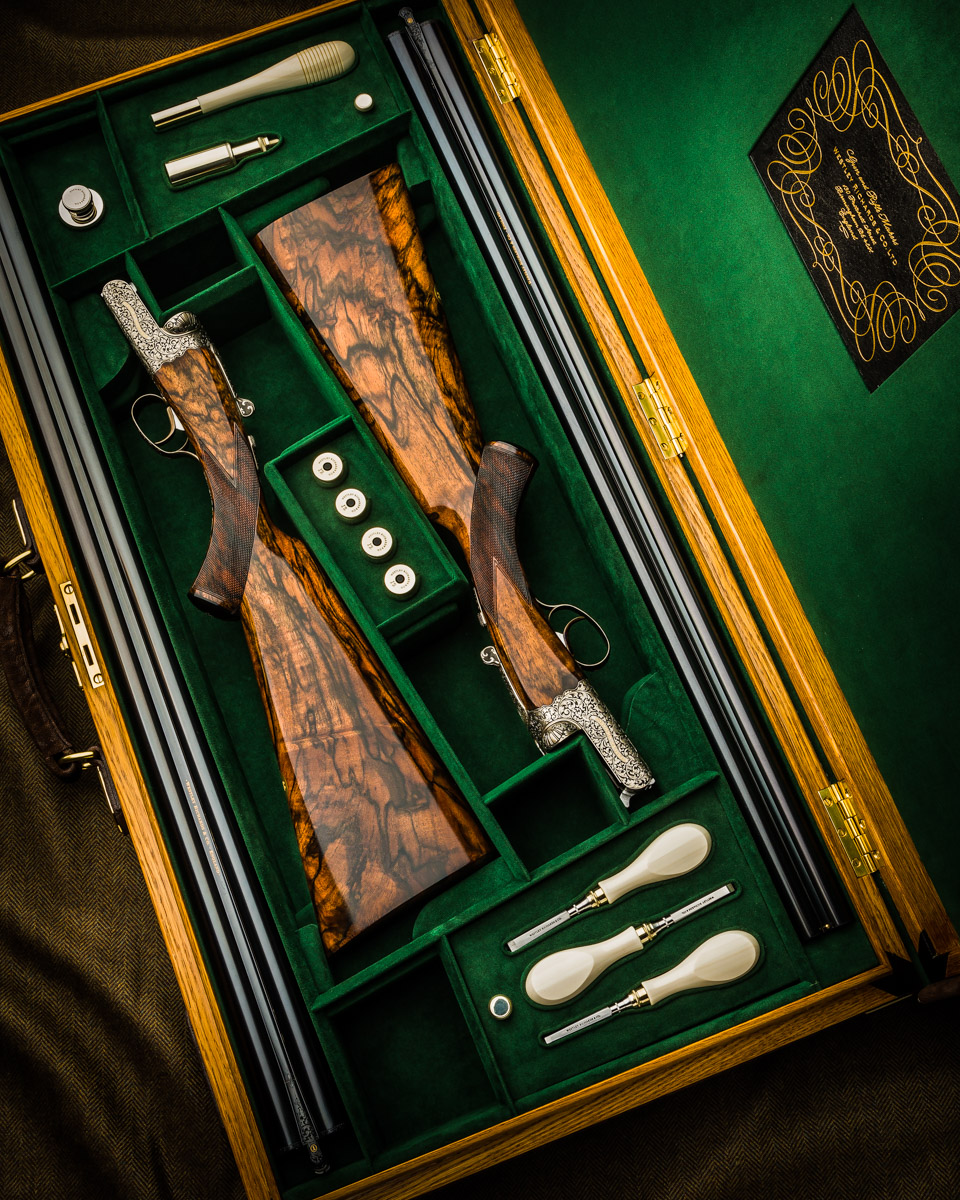 The use of a pair of guns is the ultimate in game shooting and whilst initially it takes a little time to adjust to, once mastered brings a whole new dimension to game shooting. The finest game shots in the country make it look effortless and easy, cleaning picking a pack of grouse or partridge apart, or tackling stratospheric pheasant often having 4 dead in the air. For those of us lucky enough to get the opportunity to 'double gun' it is one that should be relished.
For visiting sportsman coming to shoot one of the many legendary shoots here in the Uk, our advice would be to go the extra mile and treat yourself to a day or two shooting a pair of guns, you will not be disappointed by the experience!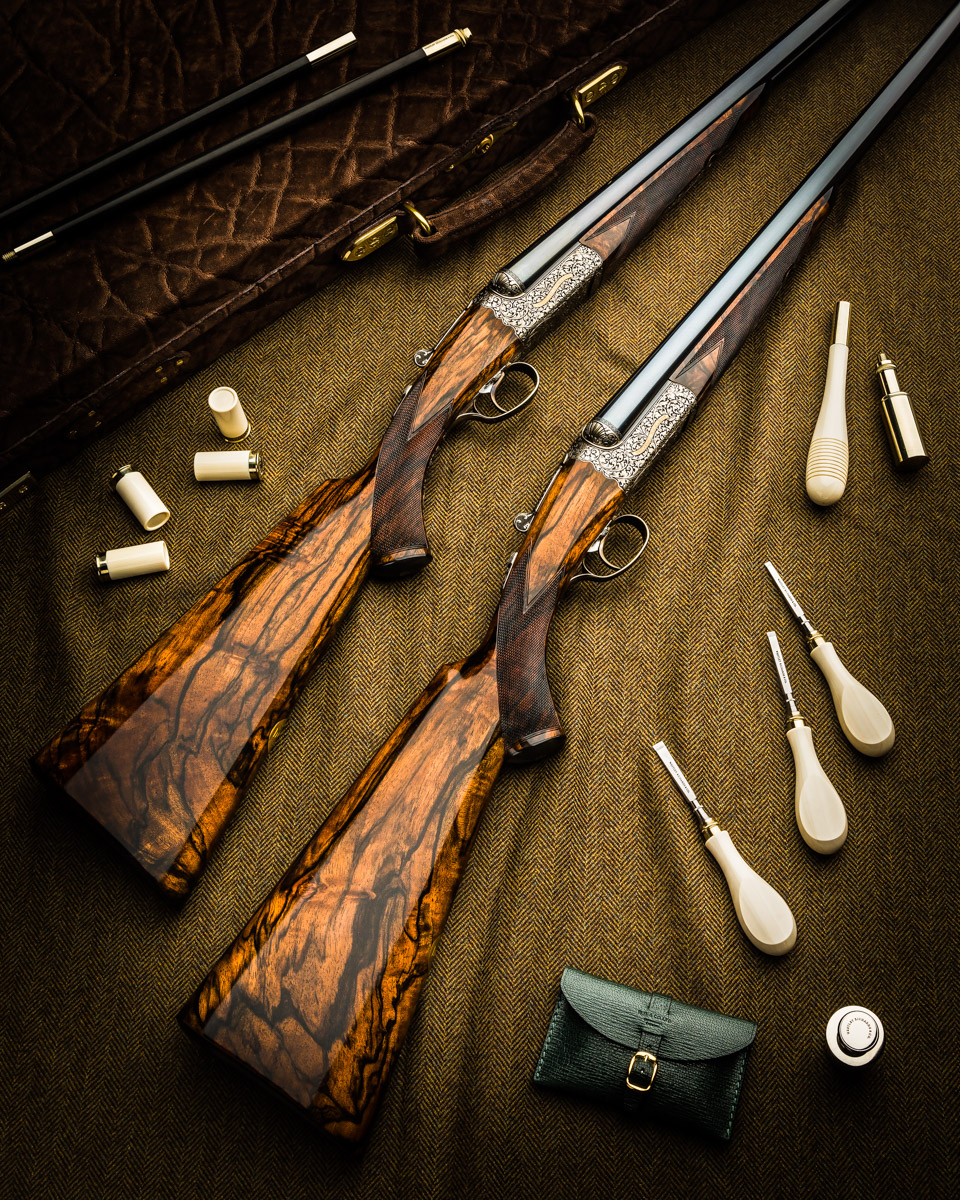 Prince of Wales gripped stocks, single triggers and 30" barrels with Teague multi chokes are the order of the day. Such a pair is versatile enough to tackle buzzing driven grouse and stratospheric pheasants.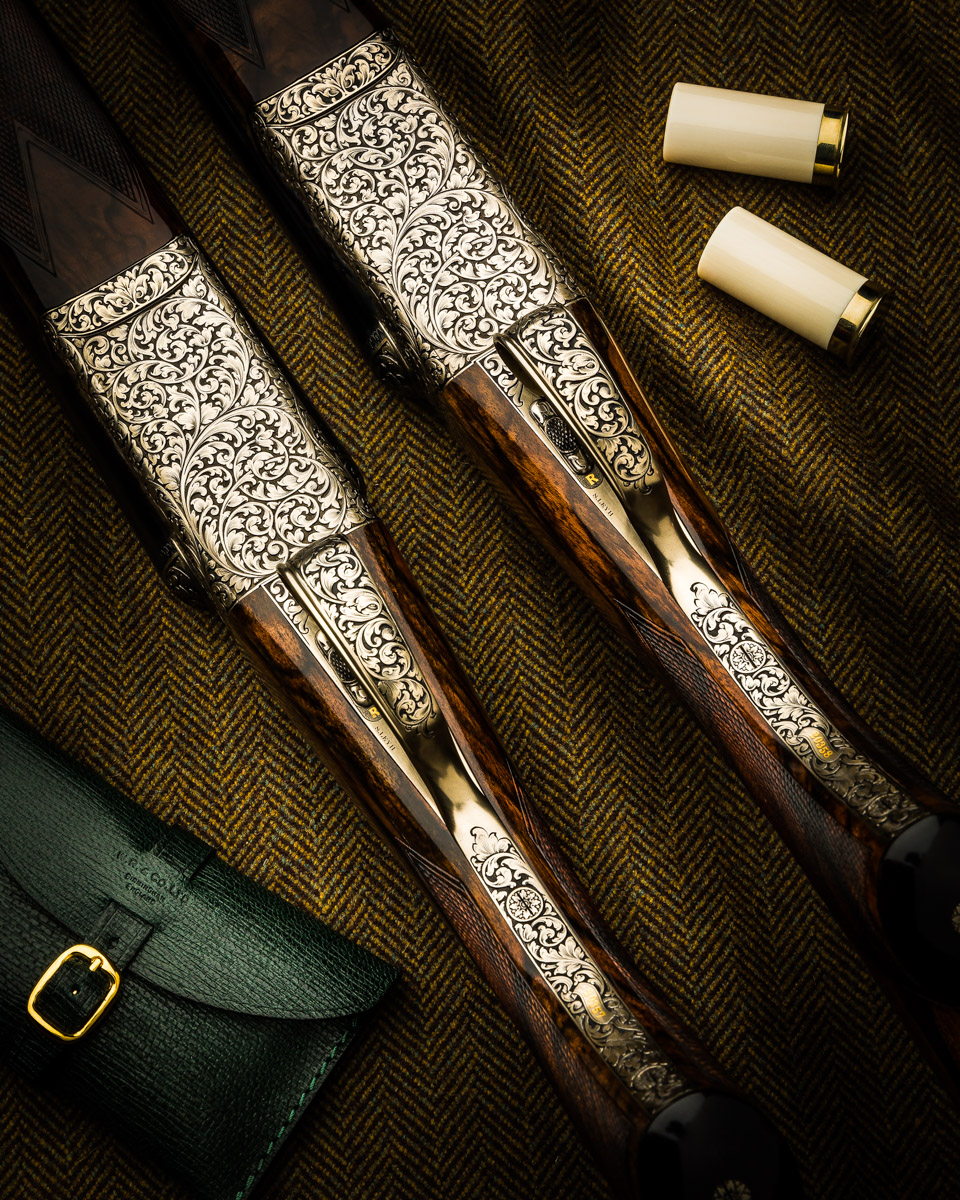 Elaborate scroll coverage with carved detailing and gold lettering is a feature of this modern interpretation of the 'Modéle de Luxe' gun.