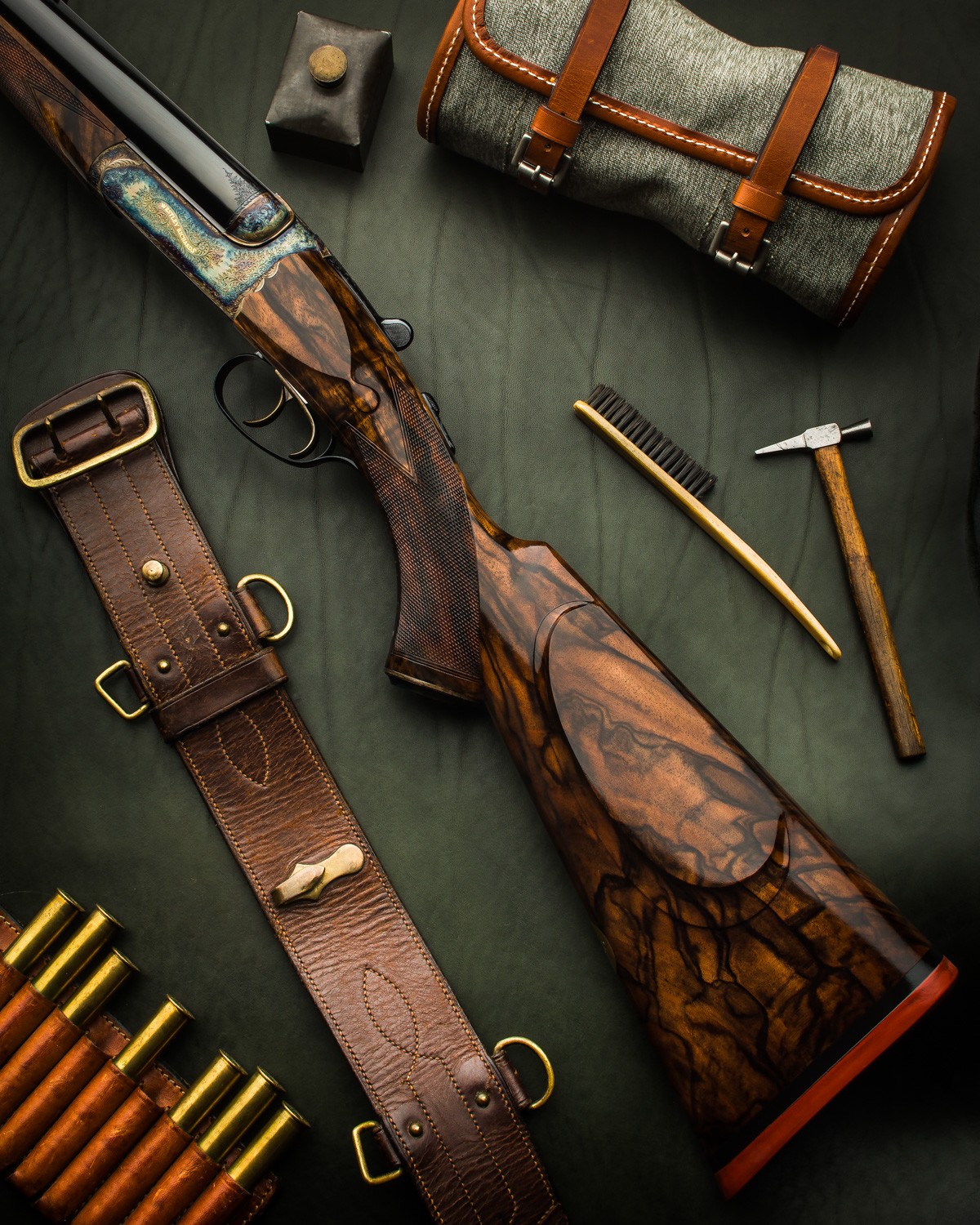 Whilst it might take upwards of three years to build a rifle of this quality, we appear on the surface to be one of the few British gun and rifle makers consistently delivering new double rifles to a worldwide clientele. Our current order book has 7 x 57R, .375 H&H Belted Magnum, .375 Flanged Magnum, .450/.400 3", .470, .500, .577 and .600 nitro express double rifles in production with the orders for such remaining strong. It would appear that the double rifle is the pinnacle of gunmaking excellence and regardless of whether a client is actually ever going to hunt with one, they certainly feel the need to own one!
The wood on this particular rifle, even by our standards has finished beautifully, merely enhancing the quality of craftsmanship carried out here in Birmingham. Long may the traditions of building the double rifle continue to thrive.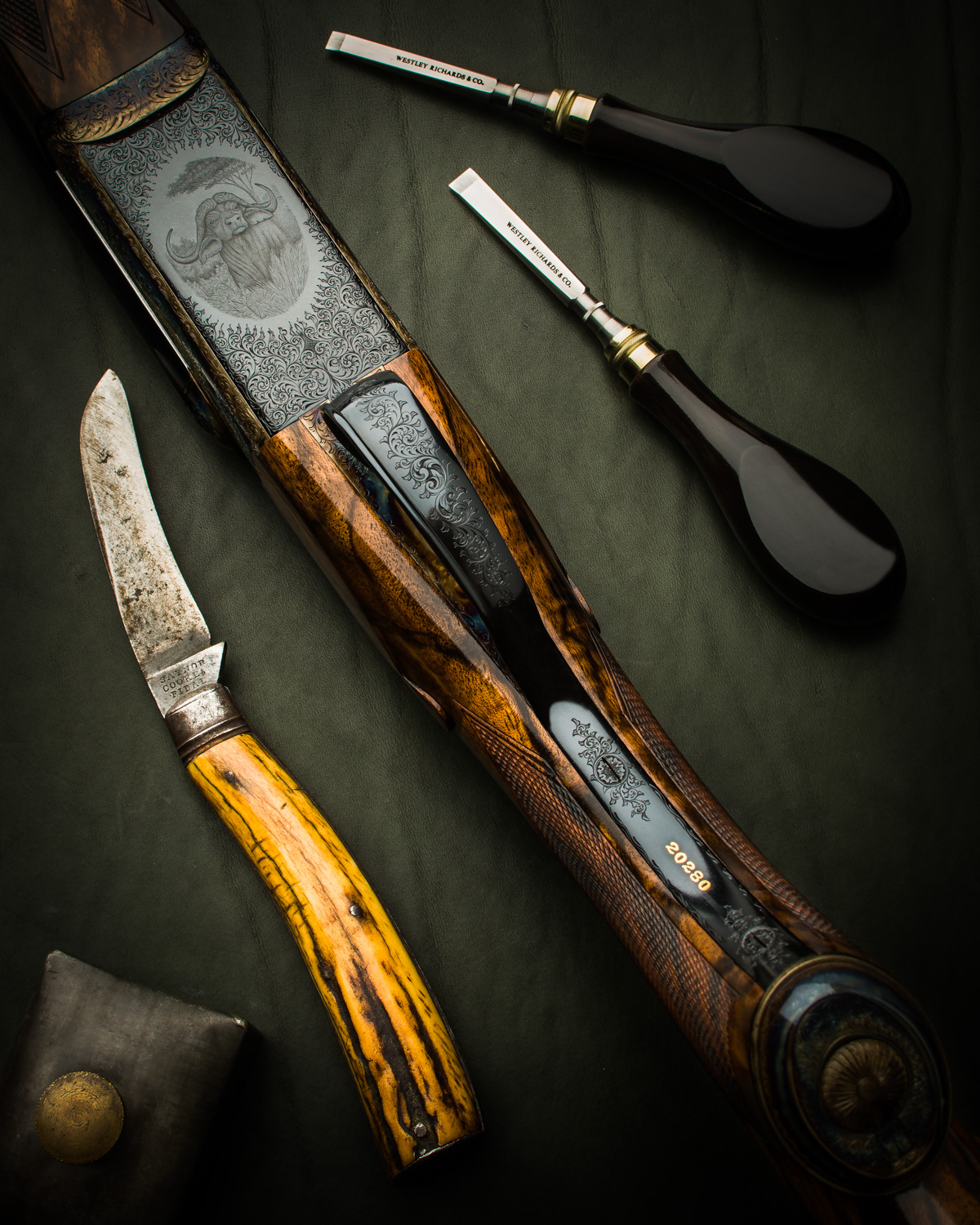 Buffalo game scene cameo on cover plate.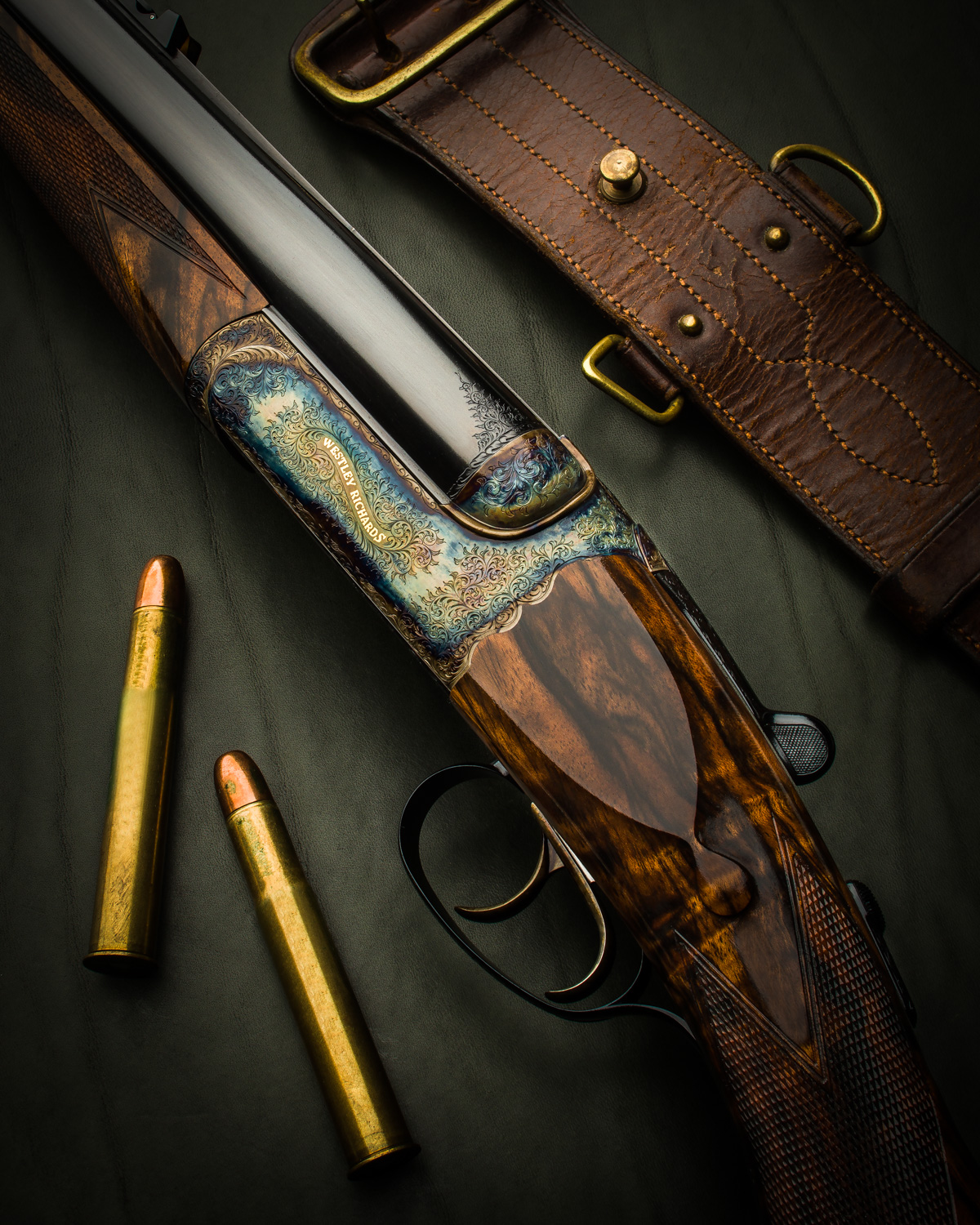 Vivid case colour hardening executed by the St.Ledger brothers.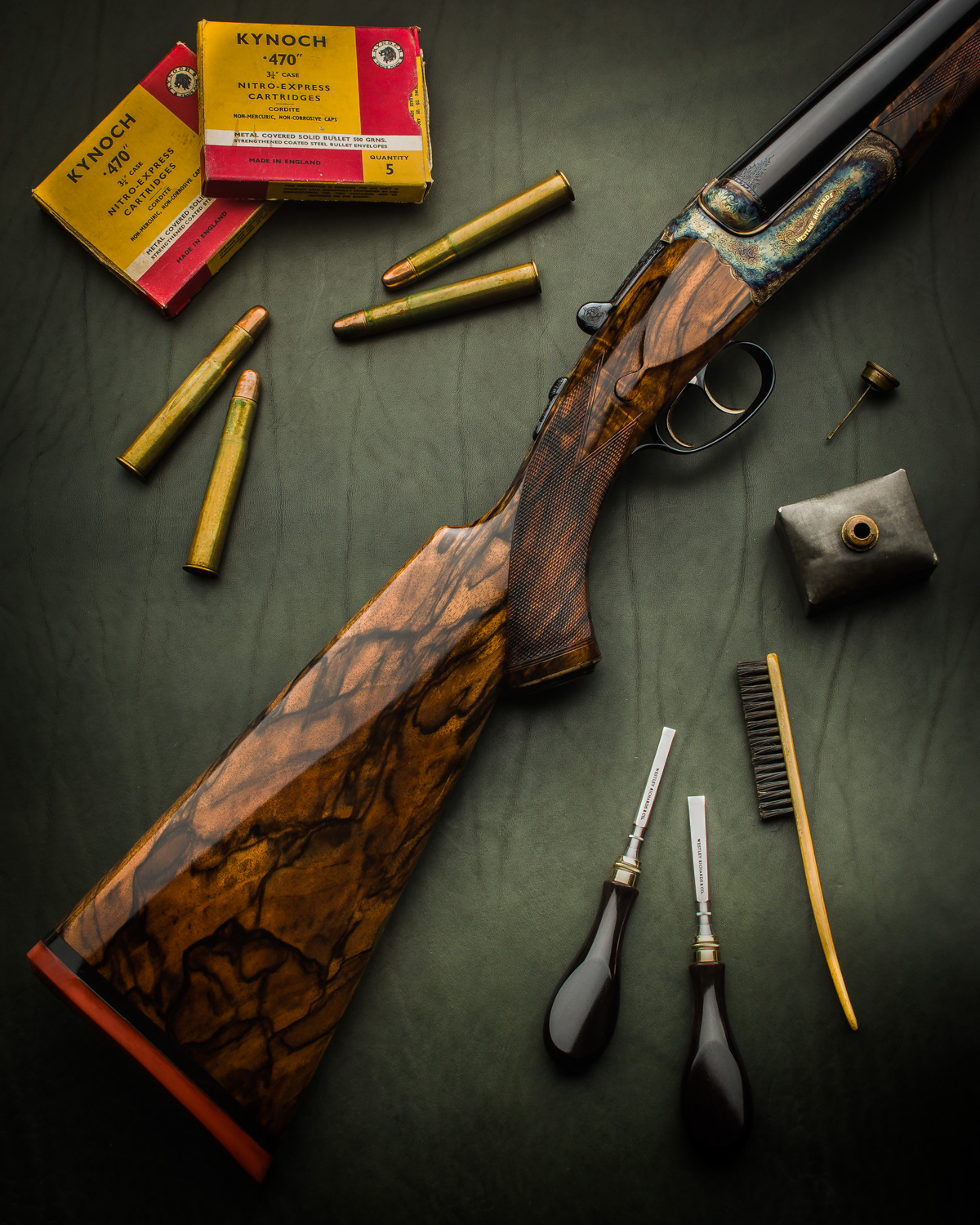 Stunning exhibition grade walnut finished by hand to a high gloss sheen.