Yesterday, I went on a 'boys day' out to Graz in Austria, home of the Mercedes G Class development and manufacture. There, we had a tour of the Steyr-Puch manufacturing plant, who build the vehicle in association with Mercedes. We were shown the 4x4 & 6x6 versions being assembled in all its various guises, commercial, military and AMG variations of the G Class are all built on the same immaculate production line, staffed by people who  take pride in the 'hand built' qualities of the vehicle, some of whom had been on the line for 22 years.
Following the tour of the factory we were taken to the test track where the capabilities of the G Class were expertly demonstrated by the chief test and development driver. It was a very impressive experience, being driven around the track at high speed, being shown the electronic safety features of the vehicle. High speed corners, iced sections of road, ascents and descents were all handled with surprising ease and terrifying speed! Then the electronic aids were turned off and the dramatic results shown when repeating the same manoeuvres.
From the track we proceeded to the Schockel mountain where we were given the opportunity to drive the G wagon under the expert guidance of one of the Mercedes off road instructor/test drivers. We took the vehicles to places one would never think possible and all in relative comfort and I have to say that I was very, very impressed with the abilities of both the G Class and the driving! Coming down the mountain was in itself, unbelievable, the skill of the driver and ability of the 4 x 4 demonstrated in  a truly impressive manner.
Having never even considered a G Class when it comes to a capable hunting and off road vehicle, ( we tend to think Land/Range Rover in England) my eyes were certainly opened wide by the experience in Graz.
We actually went to Graz to look at the new 6 wheel version which is a true go anywhere package. My friend duly ordered one of these and it will be equipped for a trans Africa hunt. So I myself am going to ensure I remain in his good books, so I can tag along for Cape to Cairo take 2!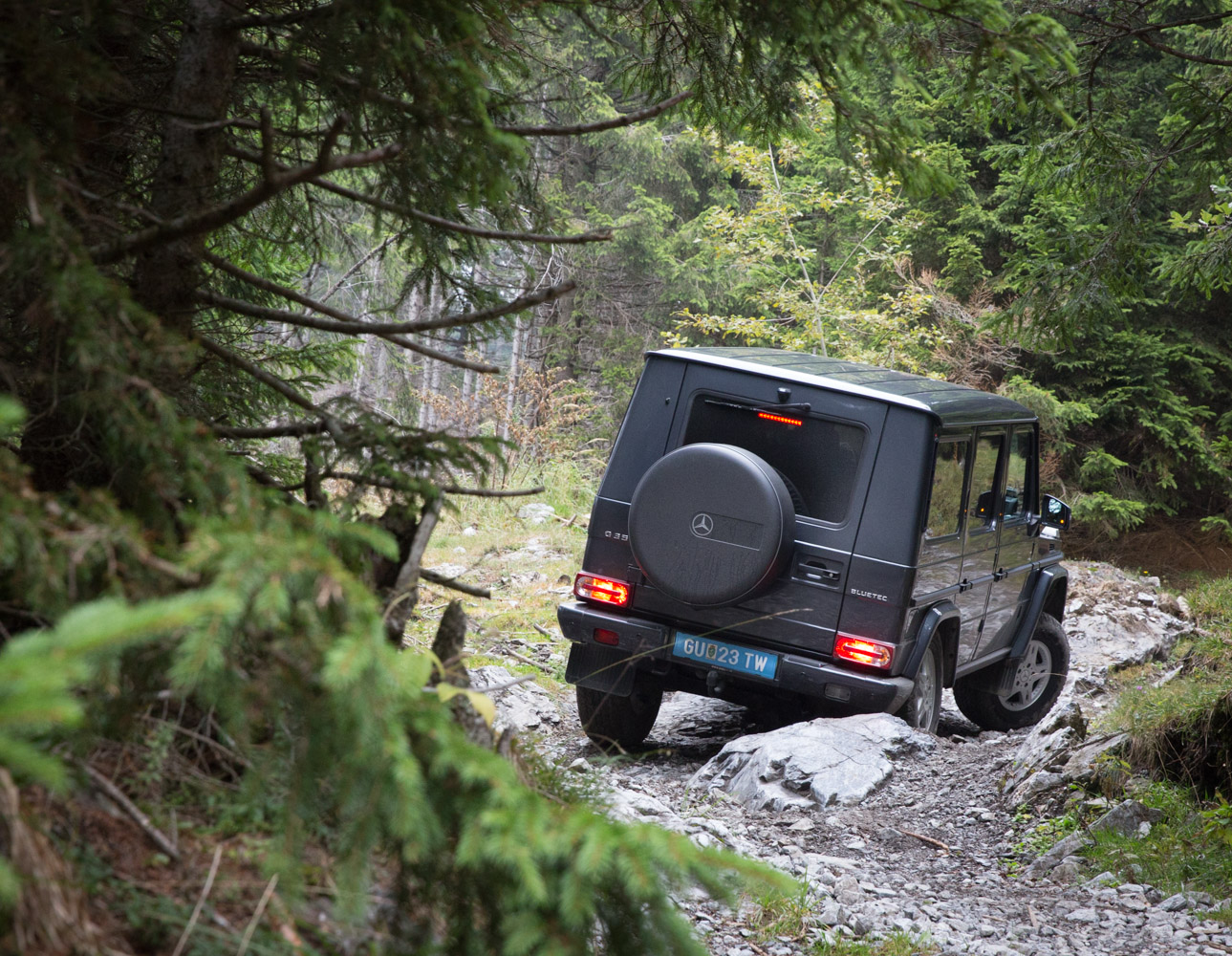 Heading up the Schockl Mountain.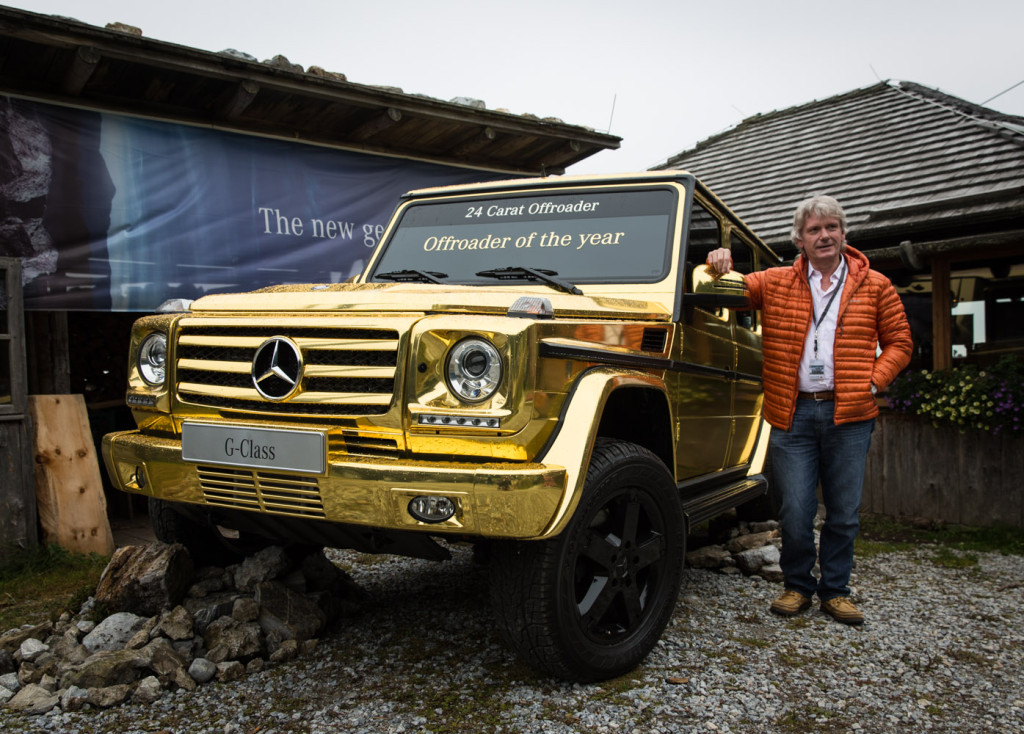 G Wagon in a nice camouflaged colour.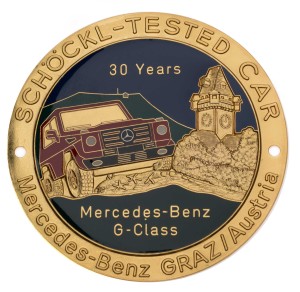 Badge presented for surviving the descent!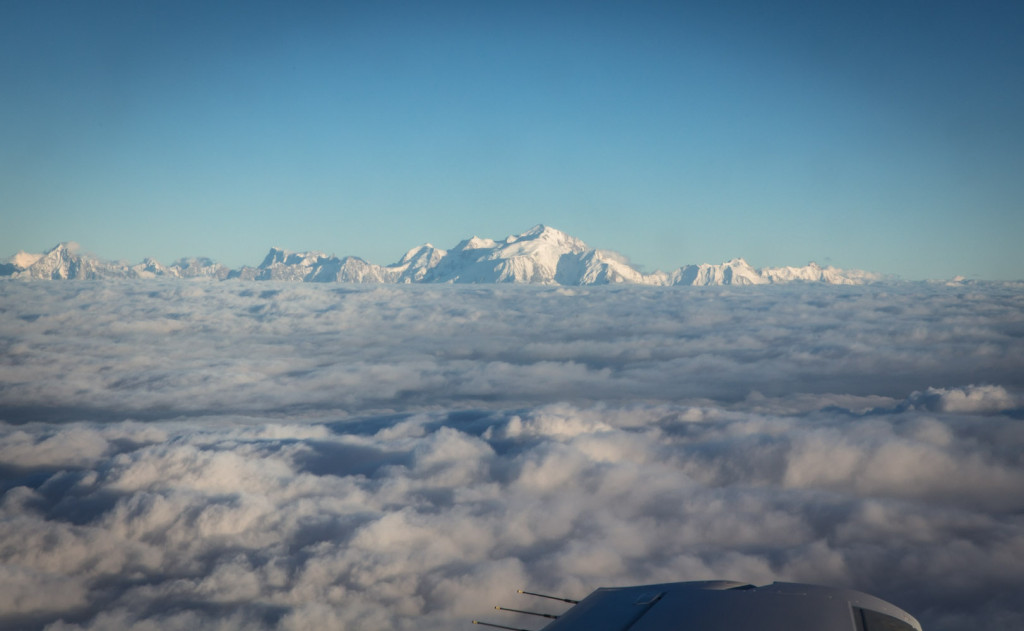 The flight home and a view of Mt Blanc, the mountain I attempted to climb last year.