With this in mind the photos here show one truly beautiful trophy that was collected three years ago. By collected, we mean picked up and what a trophy to pick up! Measuring just over 156 CIC points this trophy could be without question one of the most beautiful that you will see. With great length, thickness, pearling and heavy bases running into the drooping coronets there are few who could argue that this really is that once in a lifetime buck. No Roe Buck stalking enthusiast could deny just how special this trophy is.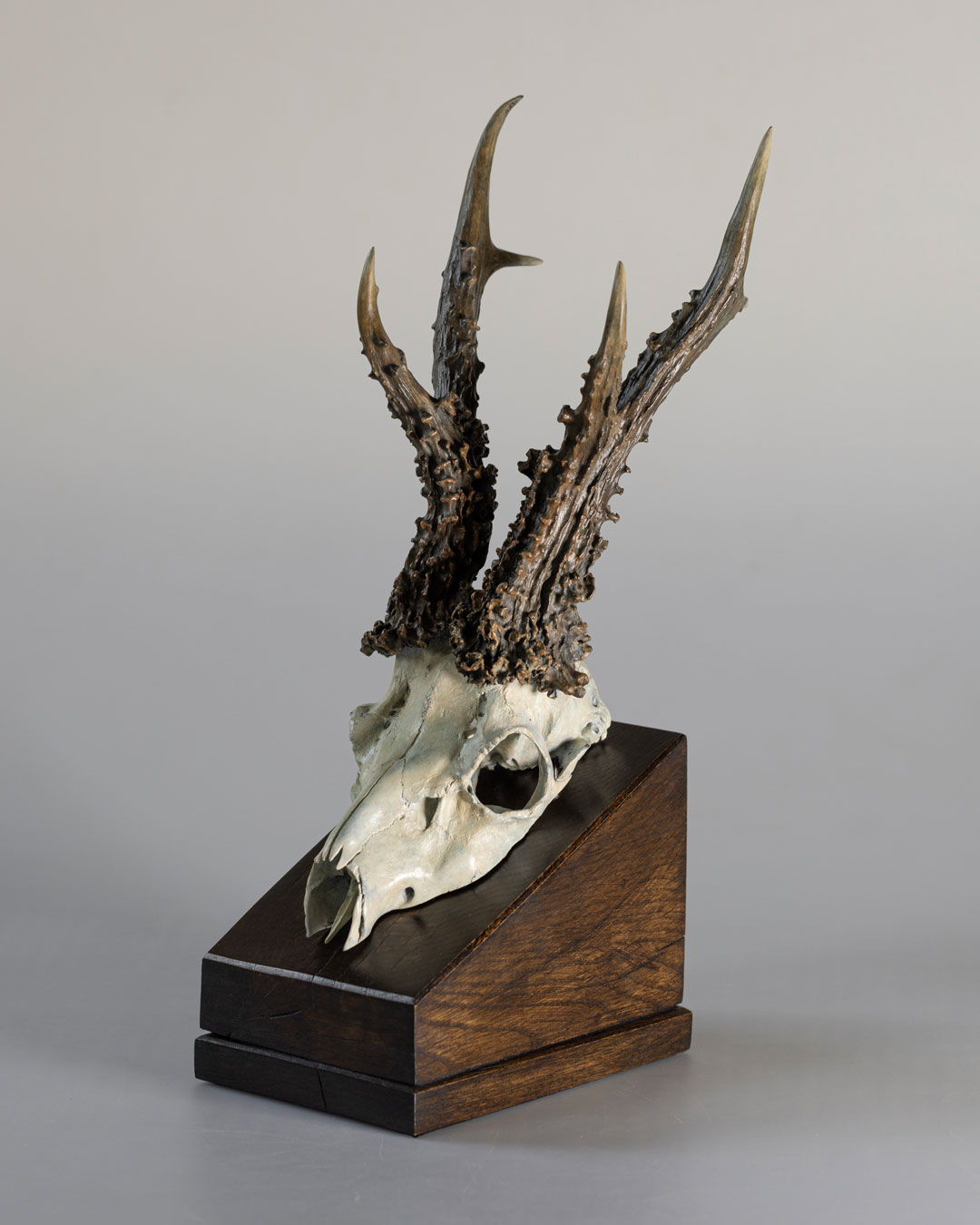 Now what makes this trophy even more interesting is the fact that what you are actually looking at is cast in solid bronze! Weighing over 5kgs, this life-size copy of the original head is available to purchase from the link below. As an office desk, or man cave side piece, it will always make for interesting conversation and certainly sets the benchmark for all avid Roe stalkers out there.
For those venturing out on April 1st, good luck hunting!!!