Safari clothing was originally inspired by colonial military uniforms and modified for hunting purposes before entering the psyche of the adventurous casual traveller. Westley Richards safari clothing is refined each season to ensure that every garment becomes a classic.
Here we have an ensemble that will provide the basis for an inspired safari look with all the comfort, protection and effortless elegance the adventure-minded modern man could desire.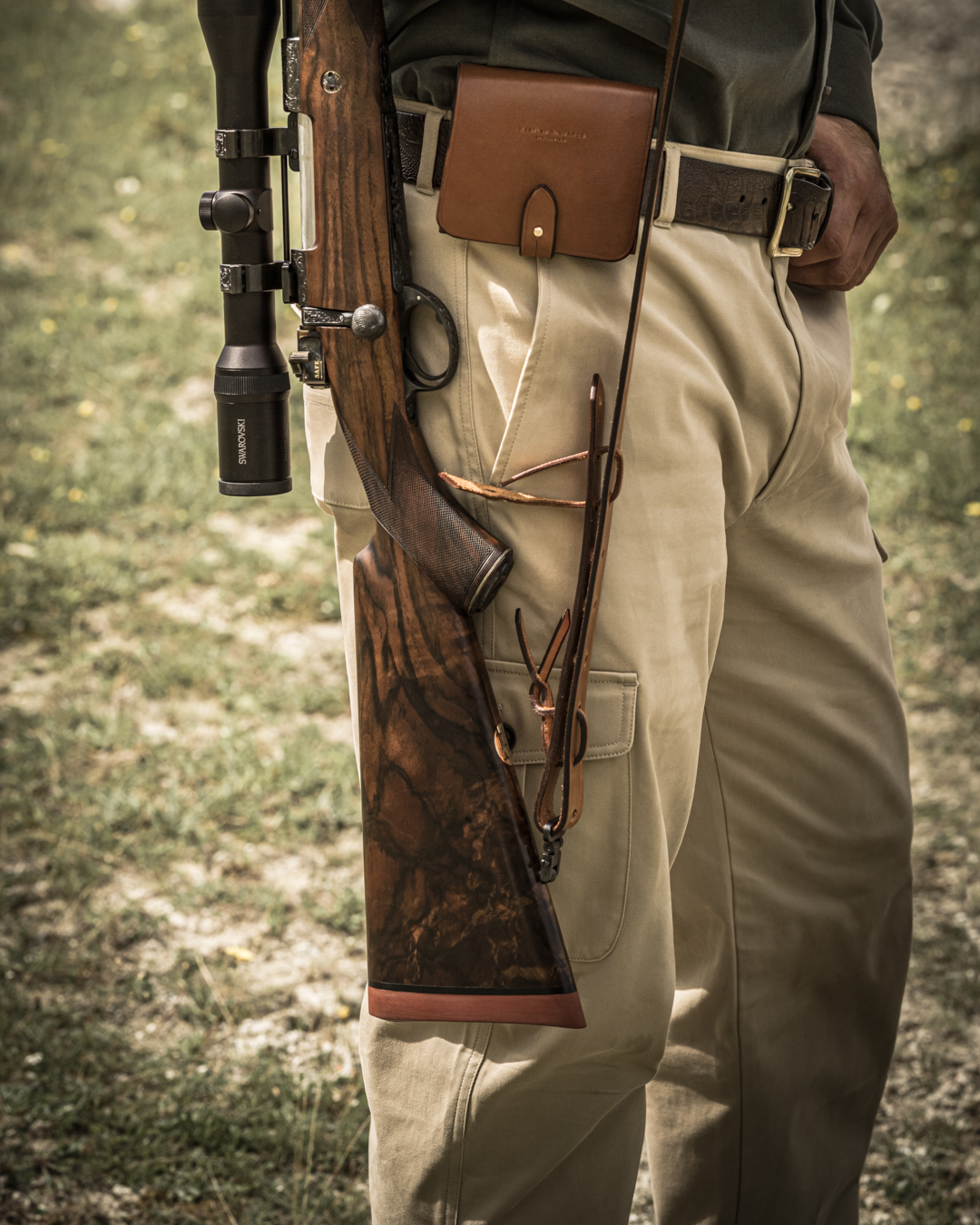 Safari Travel Trousers in British Khaki are so versatile as to work in any situation, from arrival to lunch, then straight into action without worrying at any point whether they look sufficiently smart or will cope with strenuous activity. Also available in Lovat.
British khaki of a slightly darker shade is continued with the Moleskin Travel Jacket. This packable jacket leans heavily on traditional safari shapes and features, to make a smart, yet soft and supremely comfortable jacket that provides protection and structure to a higher degree than lighter linen types, without feeling like a rain coat.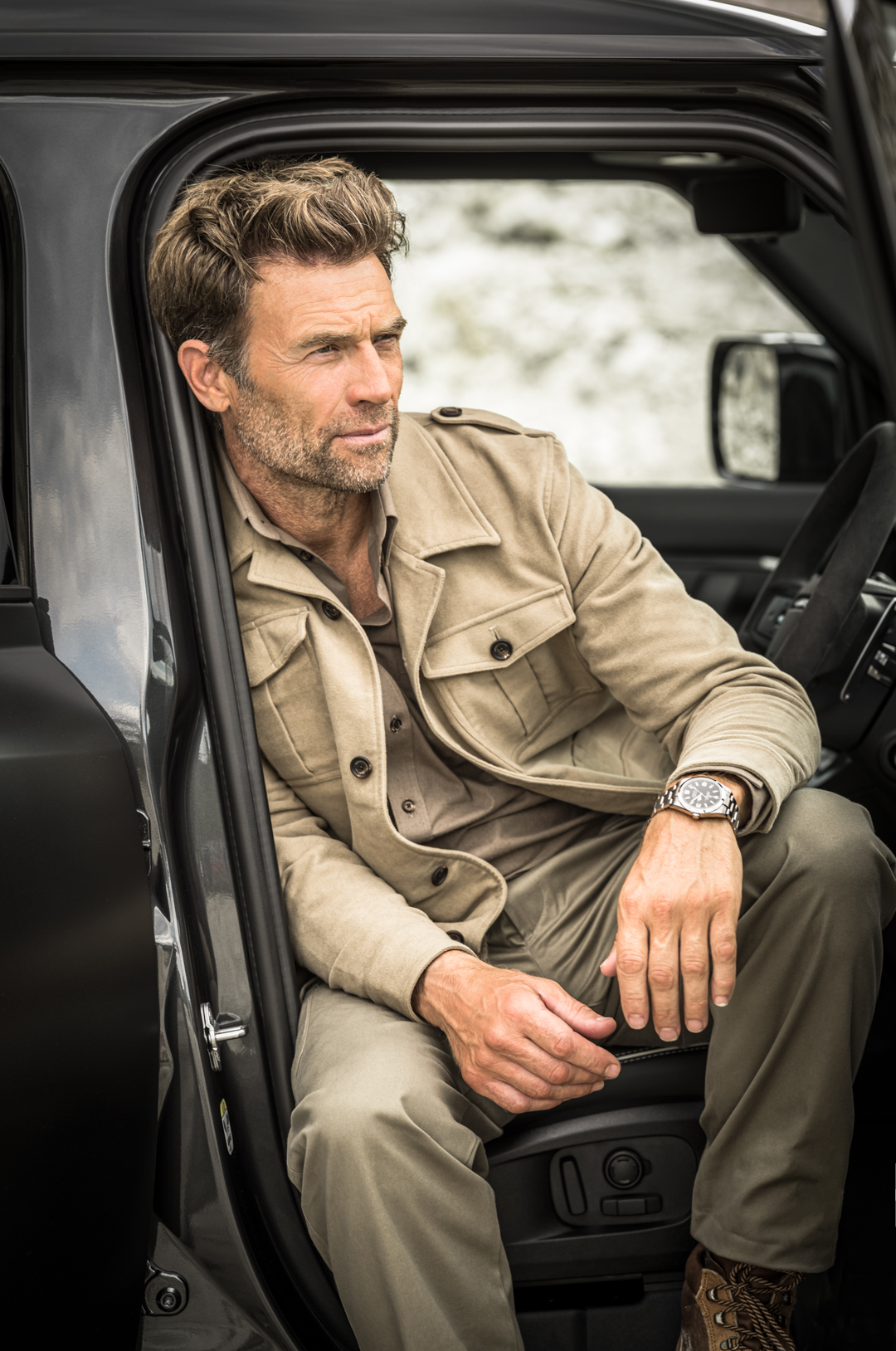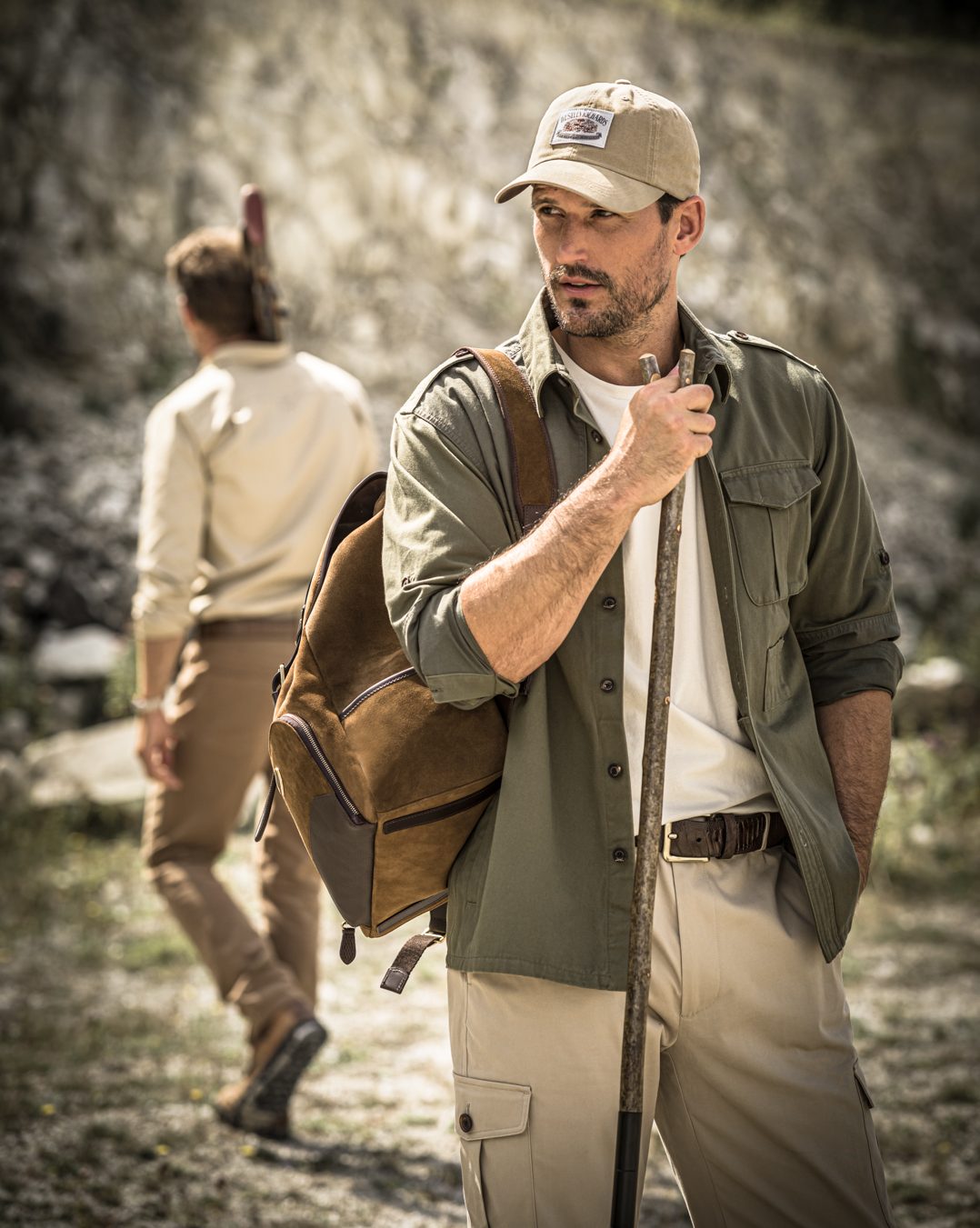 The Ripstop Huntsman Overshirt in military green is a proper hunting shirt, heavy enough to serve instead of a jacket when you don't need one but want a higher degree of protection and storage than a typical shirt provides. Cut to fit the torso, while allowing shoulders and arms free movement and with inner and outer pockets, the Japanese fabric with ripstop details maintains shape and won't crease in transit; looking smart and wearing hard.
The Anderson All Terrain Jacket continues the British khaki theme and extends it to a military inspired top-layer that covers all bases. This will properly keep the weather out but it looks and feels really luxurious and stylish. The quilted lining makes the Anderson soft and snug enough to wear without a sweater, but it is fully weather proof and protective, making it the perfect one jacket for a week away.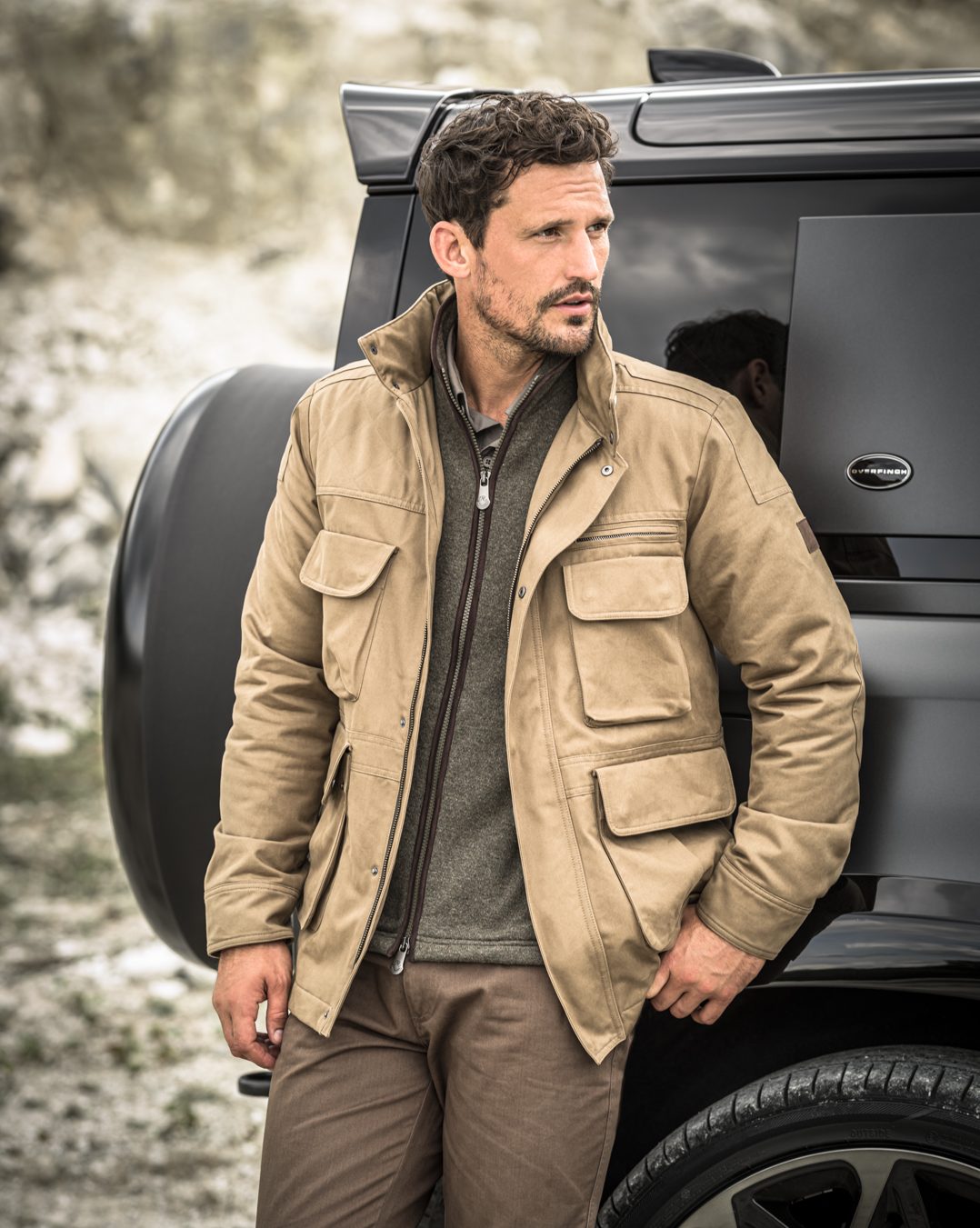 And finally, the return of another customer favourite, the packable Helvellyn Gilet now in ripstop. Slipped on over a flannel shirt or a light sweater, this new gilet will wear hard and will keep your core warm and your arms free. Weighing practically nothing and packable into its own stuff-bag, the crease-resistant fabric looks good from the start and stays that way all weekend.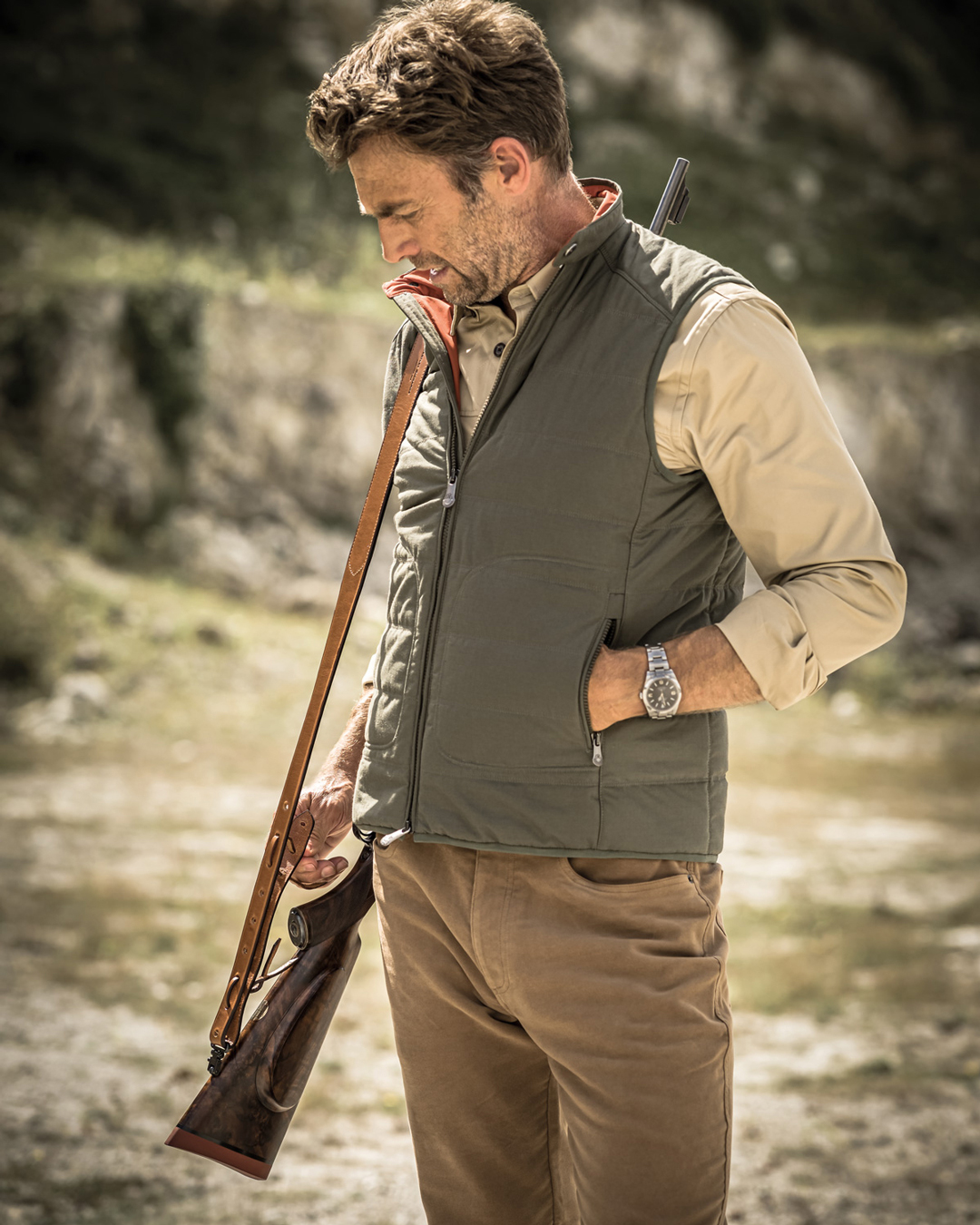 Elasticated arm openings and hem make the Ripstop Helvellyn Gilet effortlessly comfortable and snug fitting, while styling details like blaze orange contrasting lining and quality zips amplify the heritage signals Westley Richards customers expect.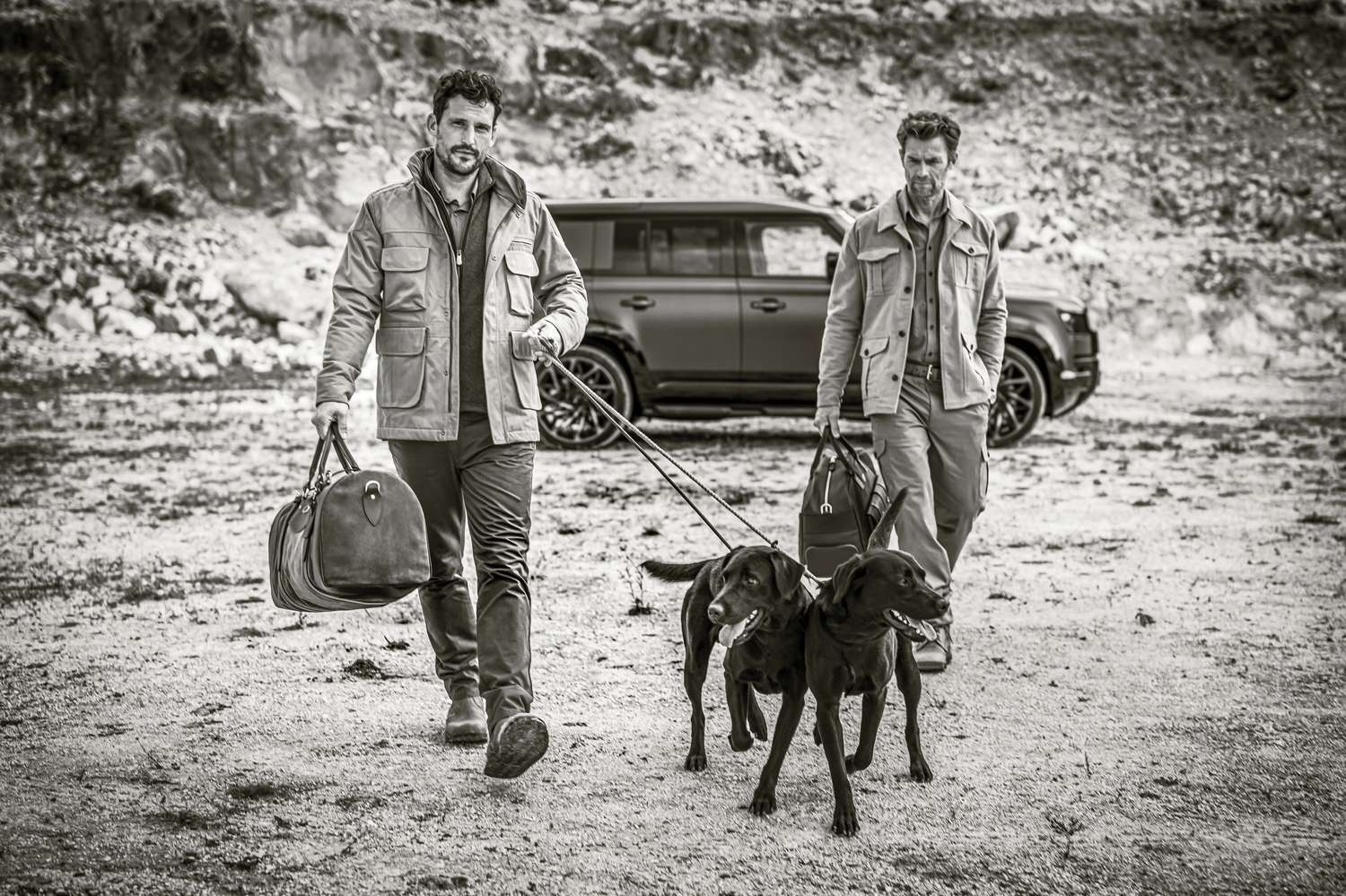 All these garments come with the inbuilt style and quality guarantee that Westley Richards clothing provides. Tight, clean stitching, the finest materials in the most natural shades, bespoke details to buttons, cuffs, tags and labels. Every detail passes the closest inspection.
Westley Richards uniquely combines the build integrity of performance clothing with the cut and quality of traditional tailoring and the flair of cutting-edge design. Nothing else comes close.