Following in the footsteps of celebrated store managers of old like the legend Malcolm Lyell, it is with immense pleasure I share the latest interview of our greatly admired showroom manager, Steven Harridence, who has been serving our clients with style and great care for well over a decade.
Where did you grow up?
I had a humble childhood & grew up in a semi industrial area called Sparkhill in Birmingham, which funnily enough was in walking distance of the Gunmaking firms "The B.S.A" & Parker Hale.
Who inspired you to get into sporting retail?
When I was 11 years old I had an interest in guns, particularly air guns, and remember visiting a gun shop in Stratford Upon Avon whilst there on a day out with my Sister. She kindly bought me a copy of Airgun World magazine and that was the beginning of my desire to learn more about them. I then starting buying copies of The Shooting Times and was very inspired by the contents. Some 7 years later I saw an advertisement for the vacancy at William Powell's and duly applied, so I would say I inspired myself.
What did your early years in the industry entail?
My entry into the industry began on my 18th Birthday when I started work at William Powell & Son Gunmakers.
I was employed as a sales assistant in Powell's Birmingham city centre showroom. I enjoyed both serving customers and speaking with enthusiasts in this gentleman trade, hearing stories of shoots, stalks & salmon caught. I stayed there for 20 years rising to the position of General Manager.
What path would you have taken if you hadn't have moved into retail?
I'm not sure what path I would have taken other than retail. I always enjoyed wood and metal work but my passion is for the retail industry, in particular looking after and pleasing clients.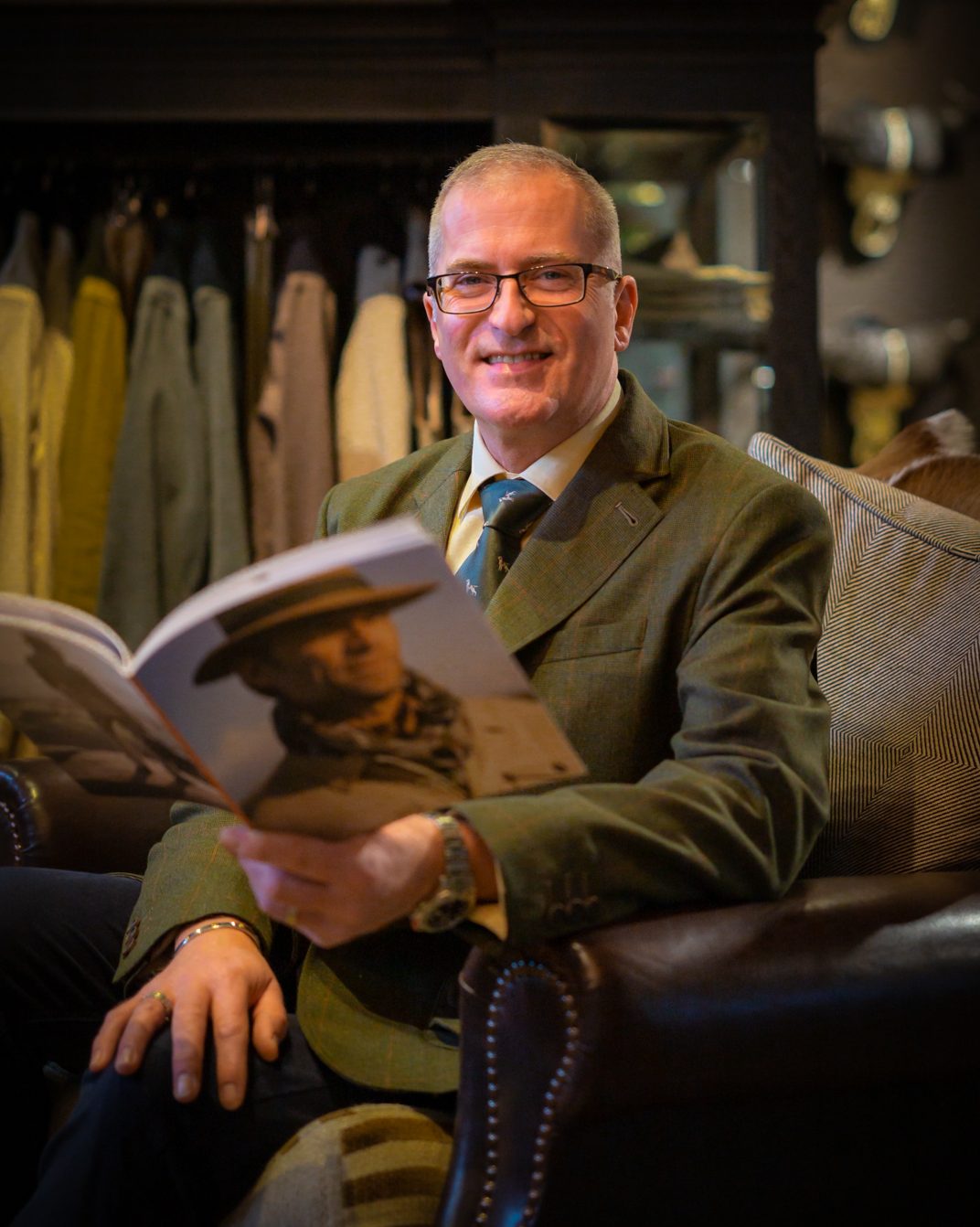 Who would you have counted as mentors in the industry?
David Powell who was the Managing Director inspired me, he had a lot of class and I looked up to him. Simon Clode however was on another level. He developed many new skills in me and I am delighted that he too gave me a chance when Powell's sold their Business in 2008.
I can honestly say that I have never met a man that knew so much about so many subjects. Simon had great empathy and would speak with royalty and tradesmen exactly the same way. He enriched all of our lives.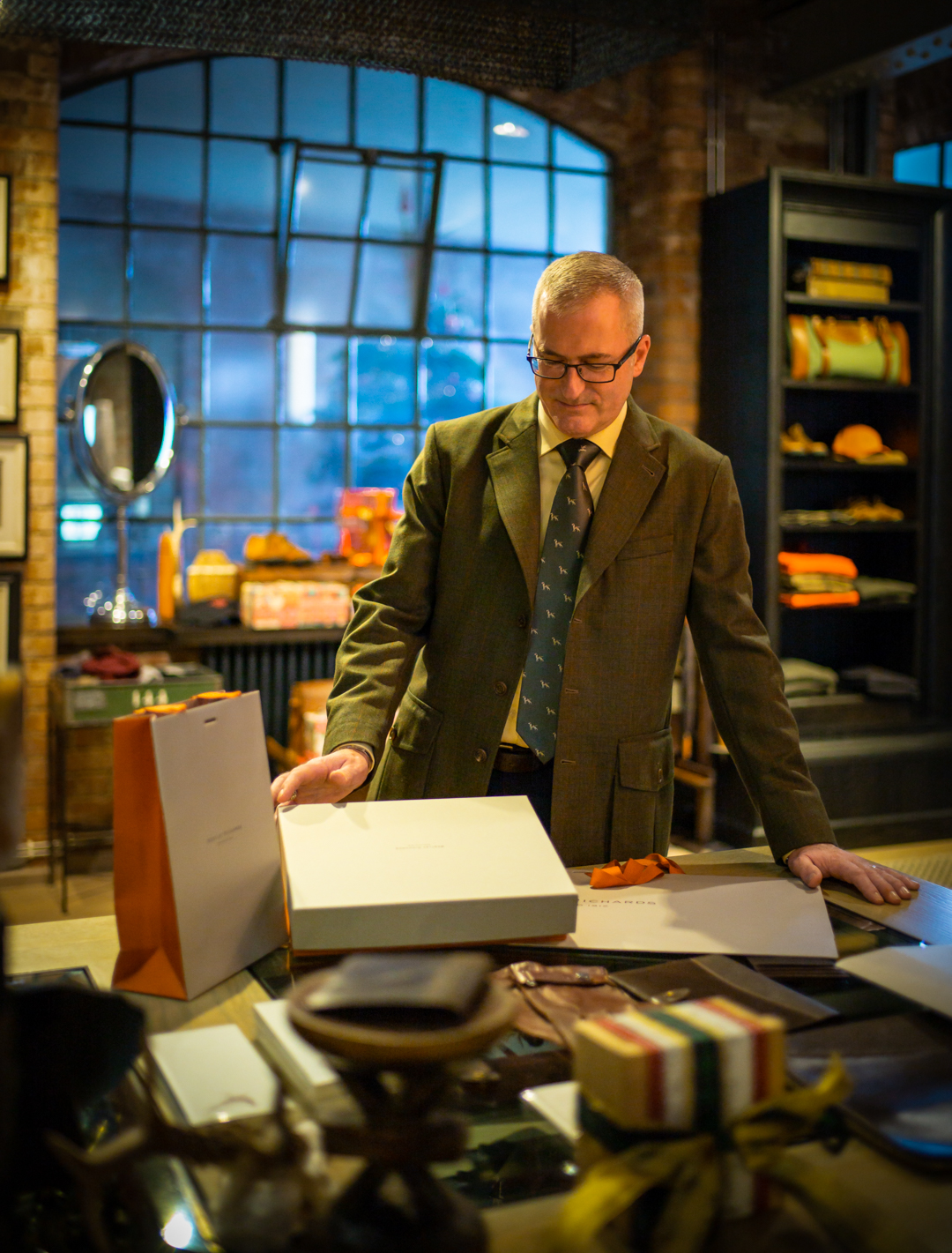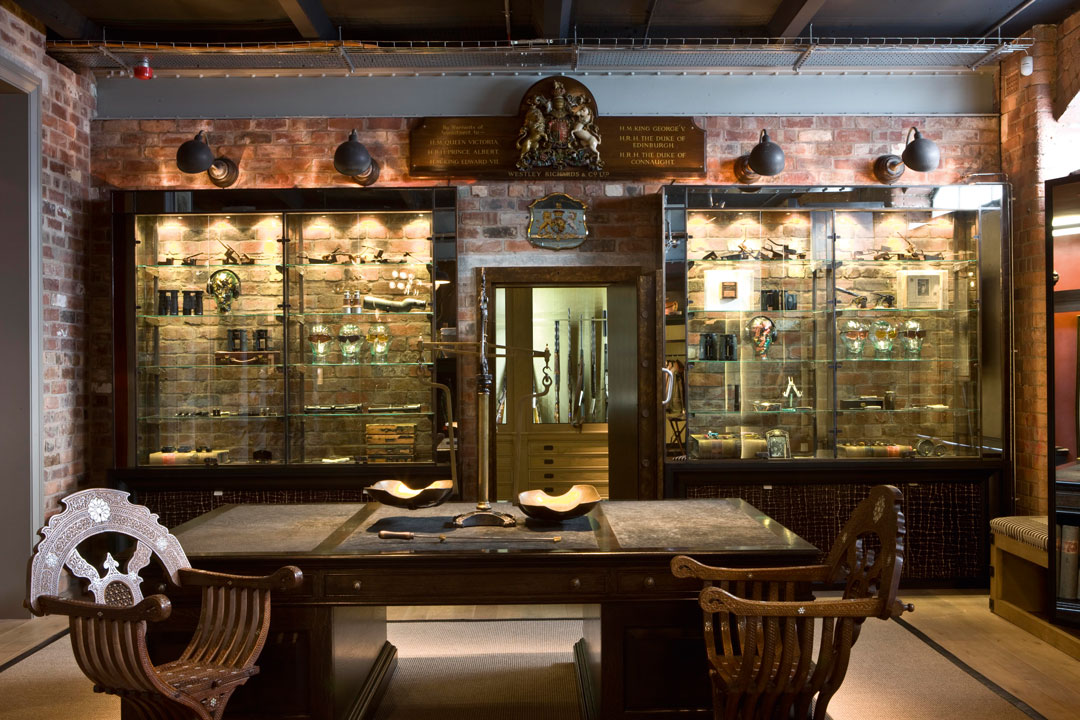 What is the most extravagant item a customer ever requested?
In terms of extravagance, I think it would be a full compliment of our luggage completed in our client's gameskin, which he brought back from a safari in Tanzania. Adding a holster to the inside of the rucksack to house his Colt 1911 - He used it as a gym bag from memory!
What is your favourite customer story of using a Westley Richards product at home or in the field?
Nothing springs to mind about a favourite story but periodically clients do kindly send me images from camp or in the field. It is great fun to see the pictures and count all the products that we have supplied to them over the years, and see them in use.
Something that amused me though was when a regular client of ours met Trigger by chance on a shoot. He was kitted out from head to toe in our apparel and when commented upon by Trigger, he replied - the thing he liked most about our clothing is that it is so reassuringly expensive, he was guaranteed to see no-one else wearing it!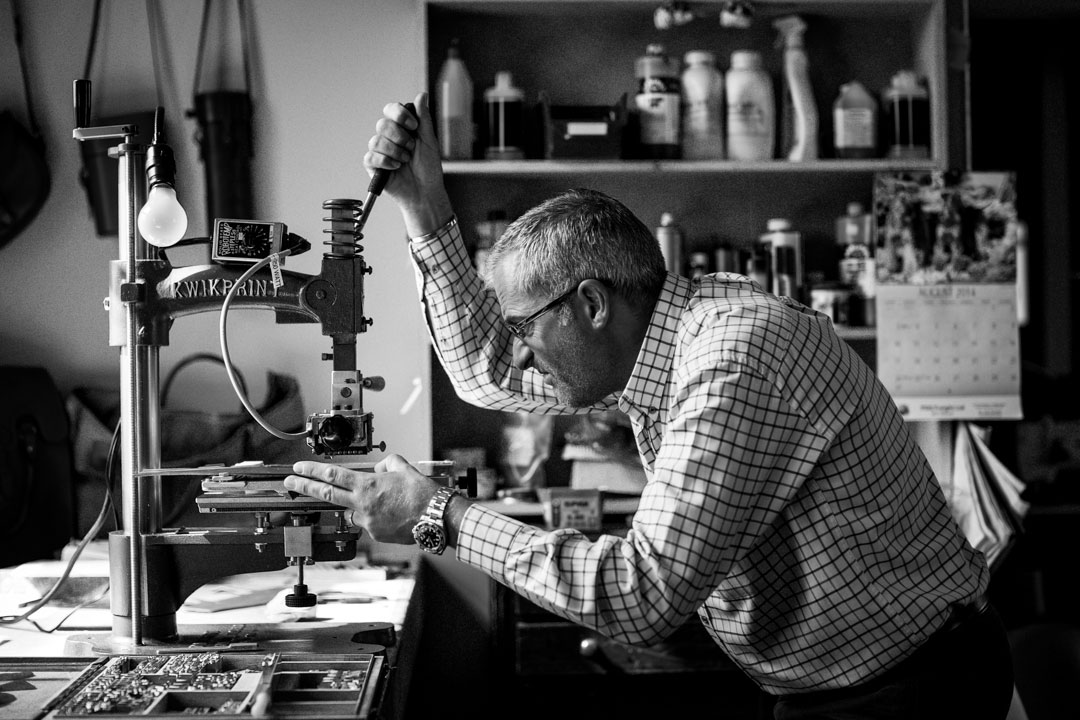 What do you most enjoy about working as the retail store manager?
For me, the most enjoyable part of my job is positive feedback and compliments from clients. I always like to treat customers new and old the way I would wish to be treated. It sometimes comes as a shock to hear of poor service experienced by customers elsewhere - and in my view there really is no need. To this extent I regard many as friends. Of course we don't always get it right but my word we try!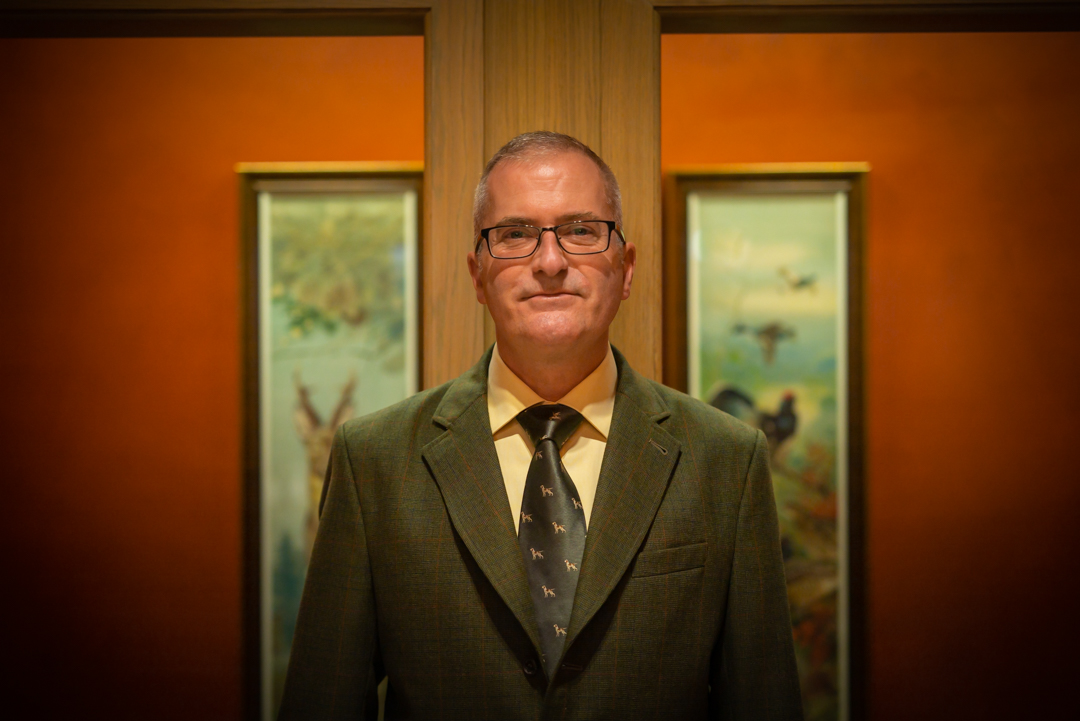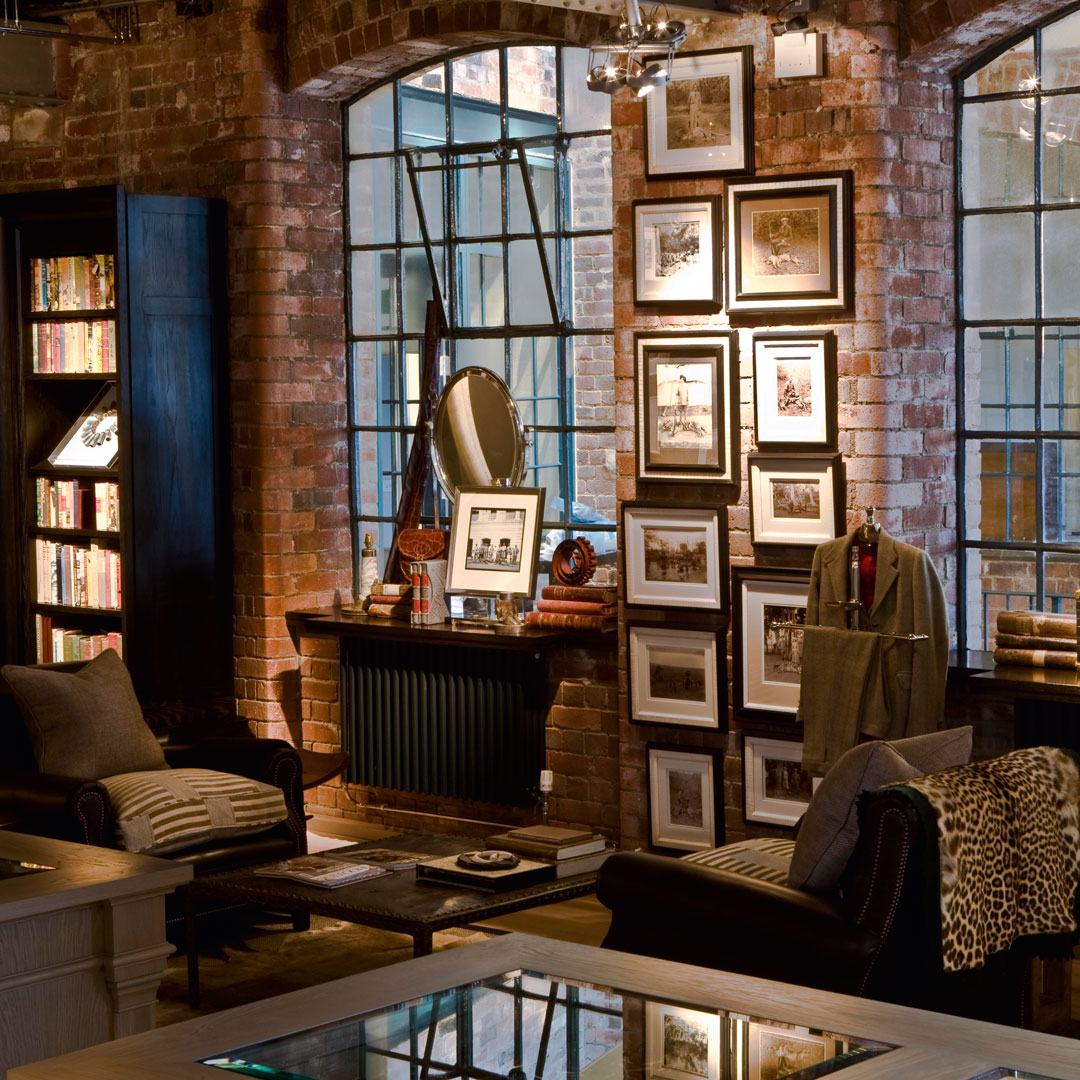 You are often asked by the design team to try out new sample products before production. What do you think customers look for in a Westley Richards product?
Clients generally want from us something which is going to do the job, be practical, durable, comfortable in the case of clothing & of course it has to look good! Many items are investment pieces & over the years we have improved where necessary our designs. We now, to my mind use the best designers, the best materials & the best manufacturers for our clothing, and our leather workers are second to none.
Finally, what is your favourite product from the Westley Richards retail collections and why?
I can't single any product out, they're like malt whiskies all damn good!