...who joined Westley Richards straight from the famous gunmaking school, Léon Mignon, and interestingly completed his apprenticeship during the pandemic.
Often when I reflect on the many gun trades on display in the factory, stocking always feels like the role with the most appeal. The journey begins with a raw natural material that is inherently beautiful and finishes with a gun stock that will undoubtedly complete the overall majesty of a fine bespoke gun or rifle.
Where did you grow up and when did you join Westley Richards?
I grew up in a small village called Dracé, Beaujolais, which is in the Rhône region of France. I joined Westley Richards in 2014 aged 19.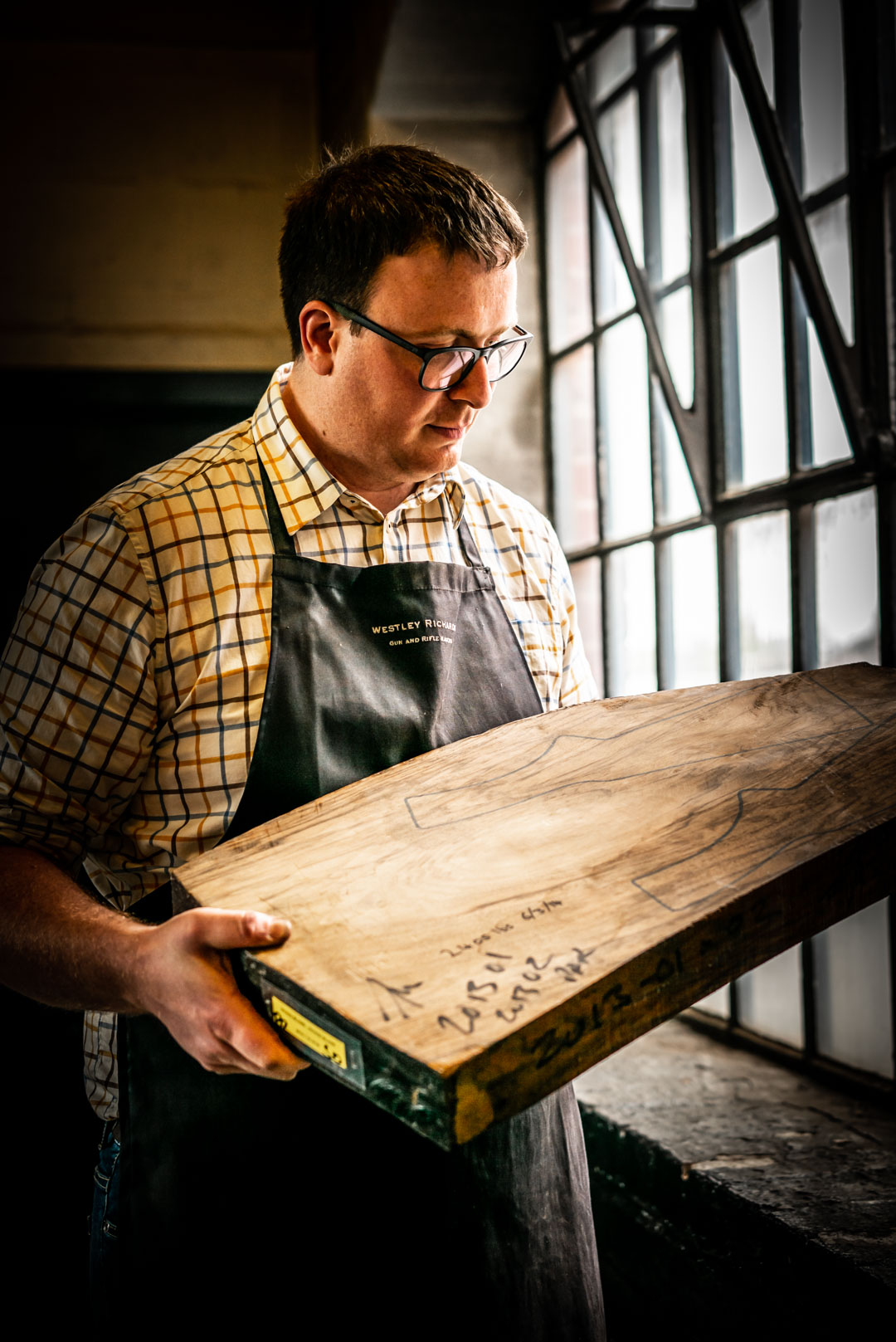 Did you always want to be a gun maker?
No, initially I wanted to join the French army straight from high school, still to work with guns but I knew I wanted to go to army college. I remember talking to my parents about joining the army, they supported me with one condition; My Papa insisted I went and gained a civilian diploma in a different subject to support myself, after my army career to future plan my life.
I went away and had a good think about all my interests. I grew up in a hunting family and my Papa has always been the strongest influence in my life because of him, naturally, I had grown a robust passion with all things hunting which extended to guns. Guns were why I wanted to join the army initially, so my Papa and I started to look for diplomas in gunmaking, with the added bonus of it helping me in the French army. We found two different gunmaking schools and I was accepted into my first choice; Liege in Belgium. I was packed up by my parents and moved to Belgium aged 15 on my own. After my first year in the college I knew that I wanted to make gunmaking my life long career.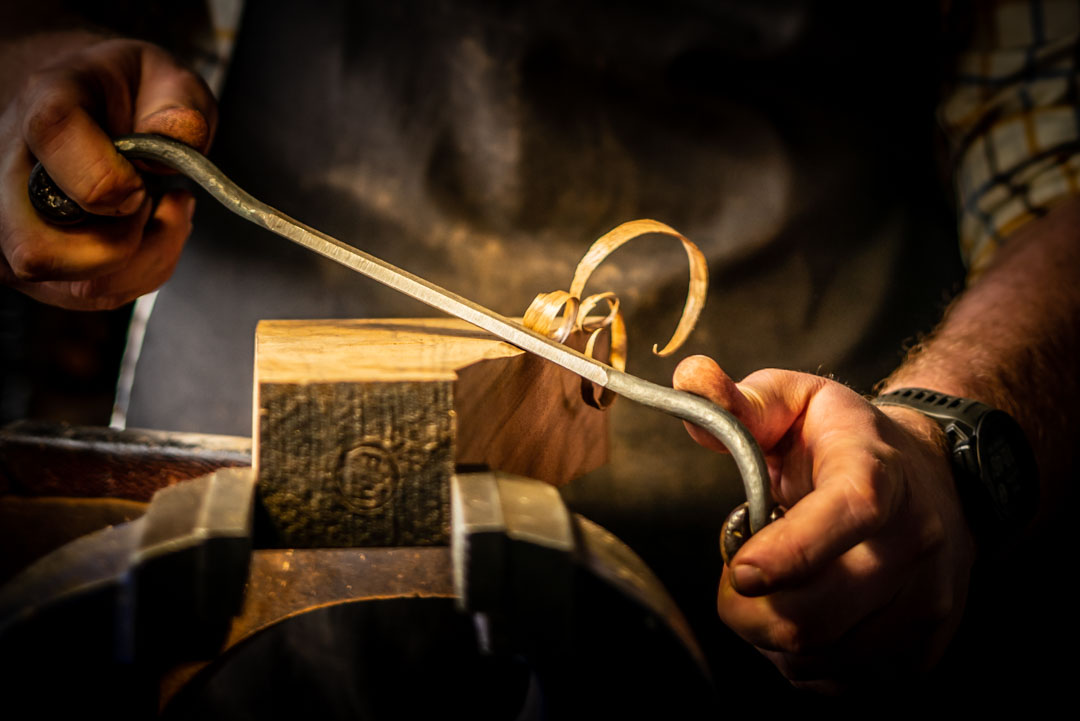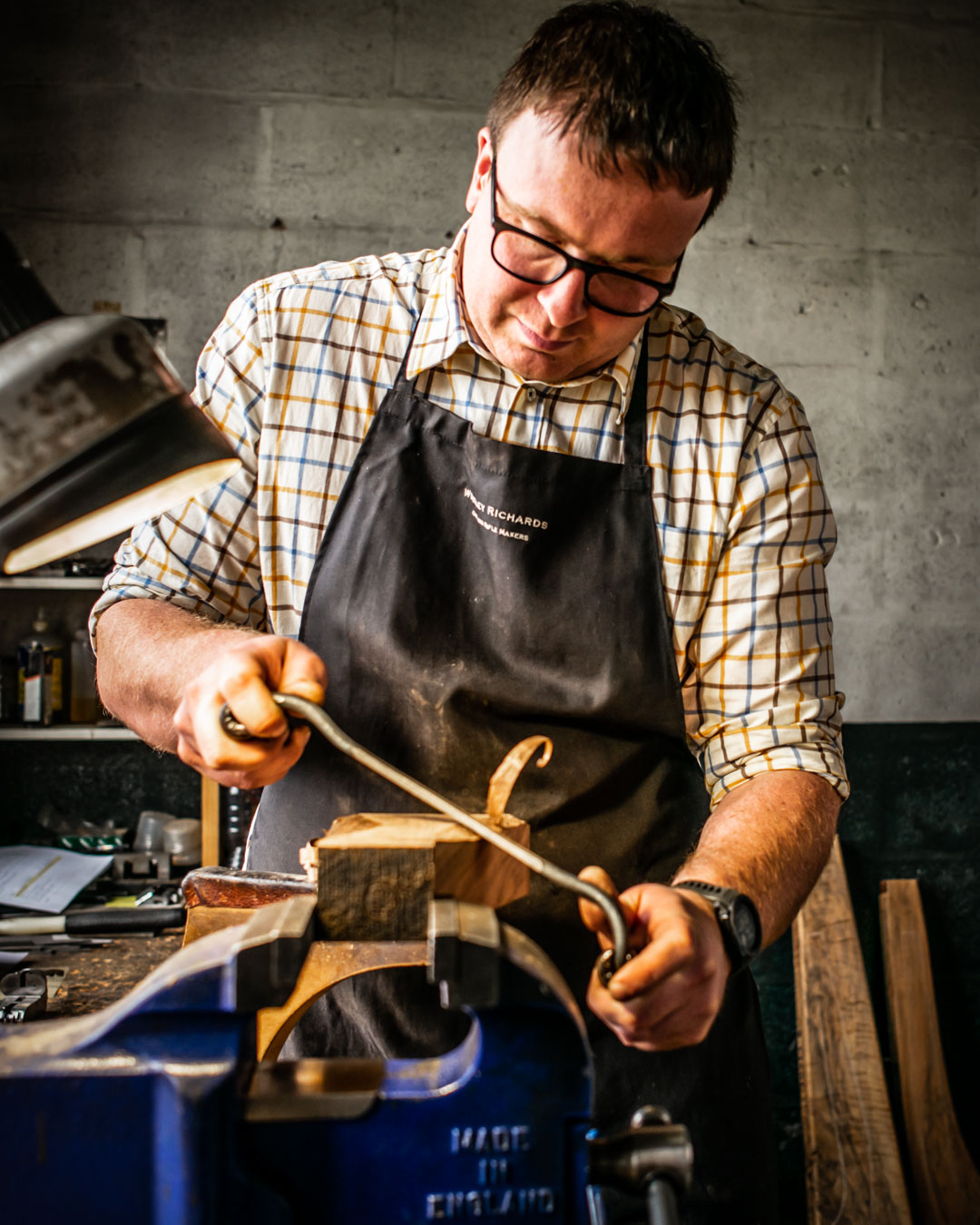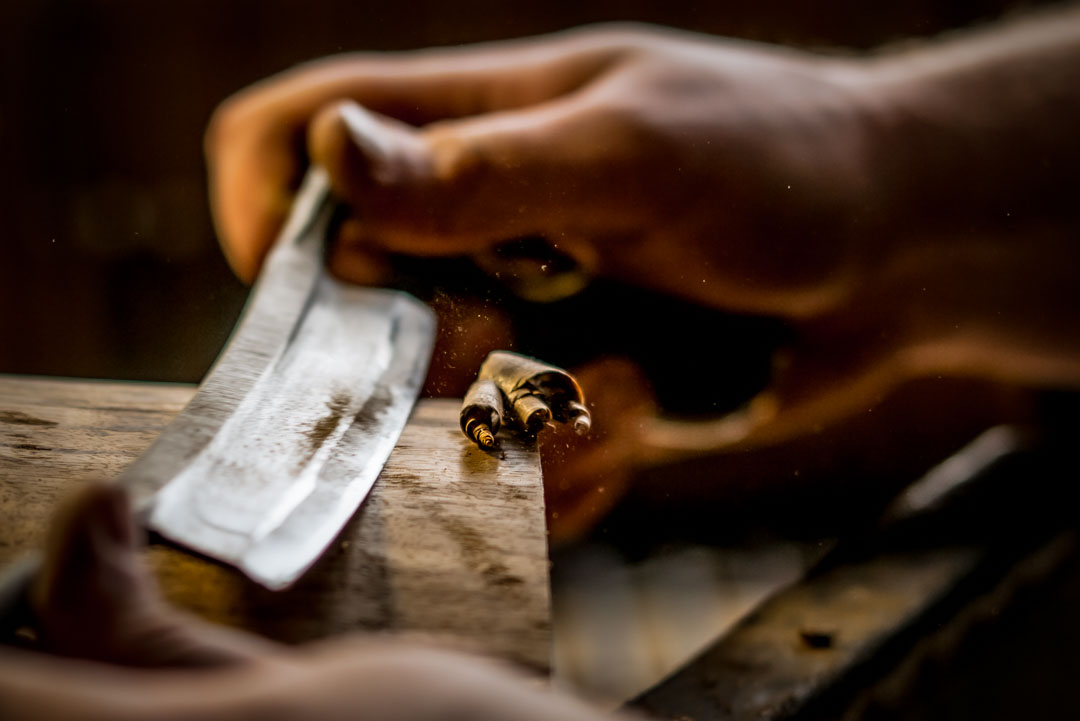 What did your apprenticeship entail?
This is a hard question because my apprenticeship entailed a whole host of different, fascinating and exciting experiences. During the 5 years it took to complete I felt my passion, patience and perfection increase daily, the drive to want to produce a world class stock, day after day, has still never left me; it never will. I love what I do here.
When I started in 2014 I was given a few small jobs to practise and train on while I settled in, to fit ovals for example. My education really kicked-off when I started with my apprenticeship, it was such a varied and fulfilling role. I remember after my first two weeks Simon Clode gave me one of his guns to restock, which I remember was a sidelock external hammer, this was an honour. After completing that stock I was then straight onto stocking newly ordered Westley guns and of course restocking others when they came to the work shop.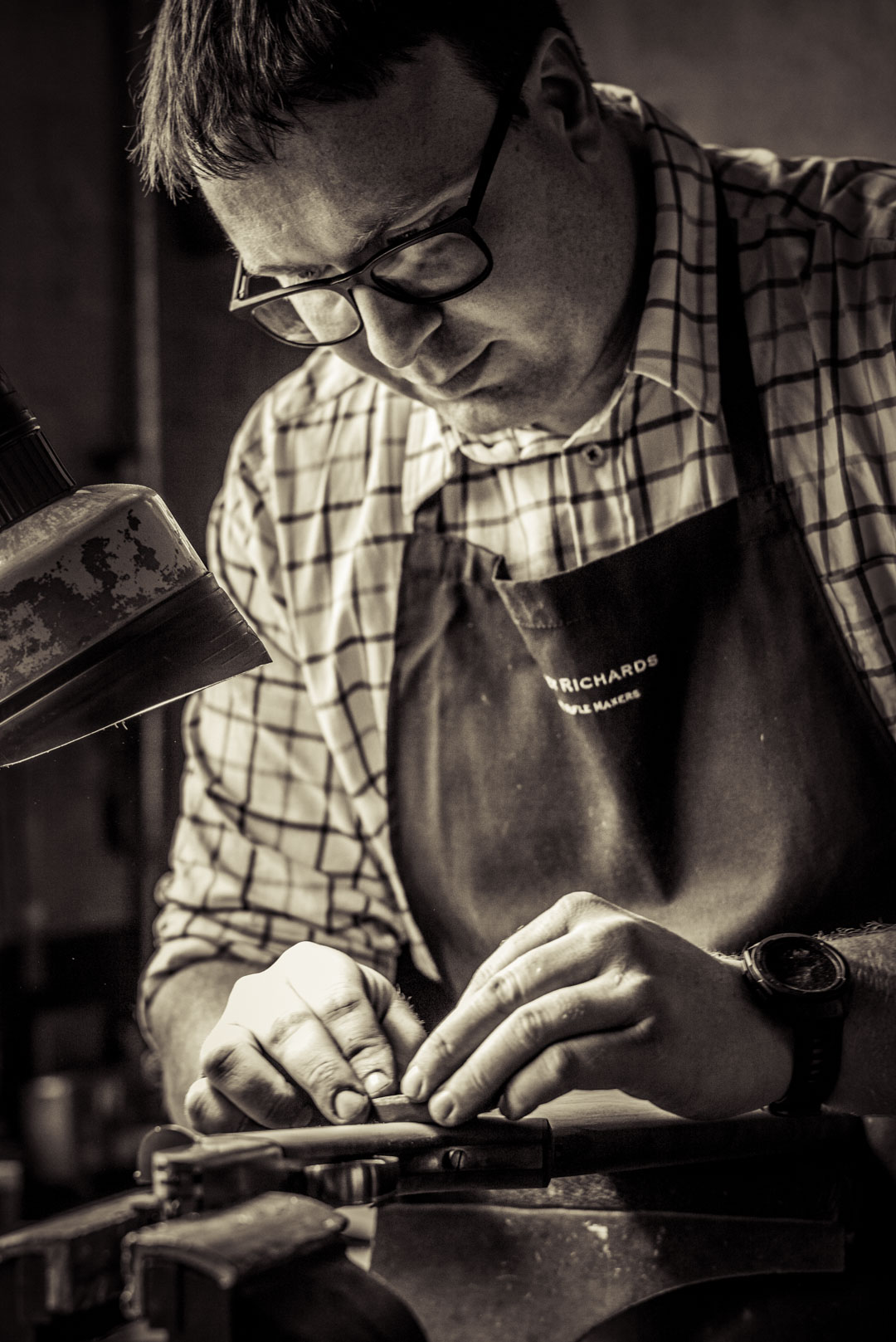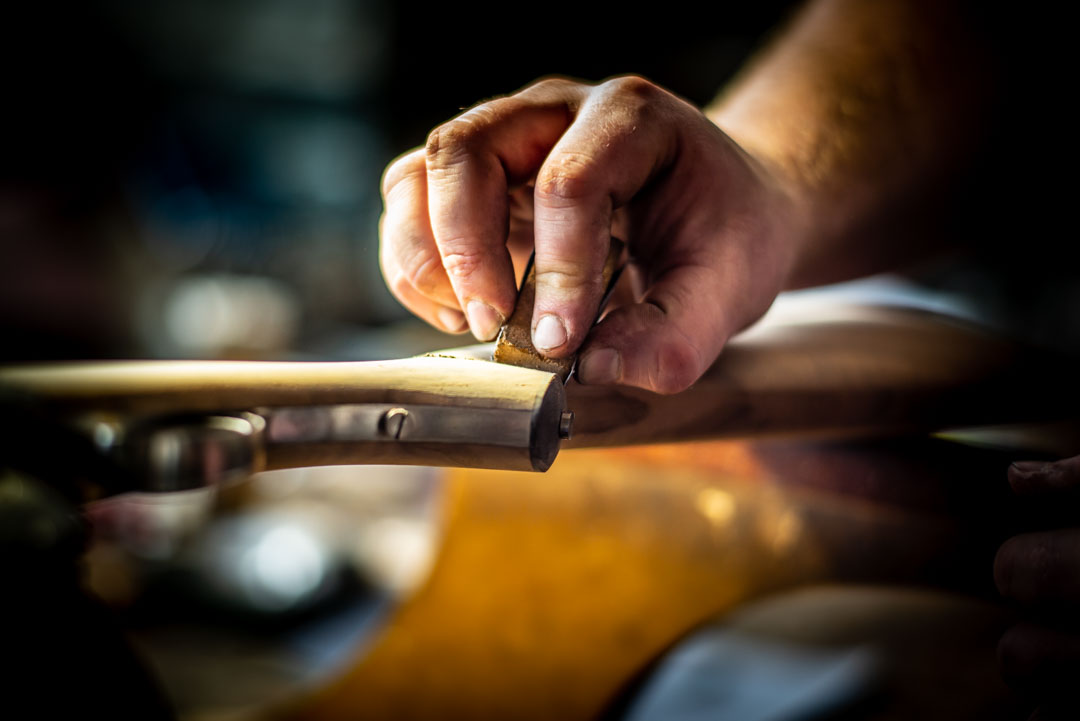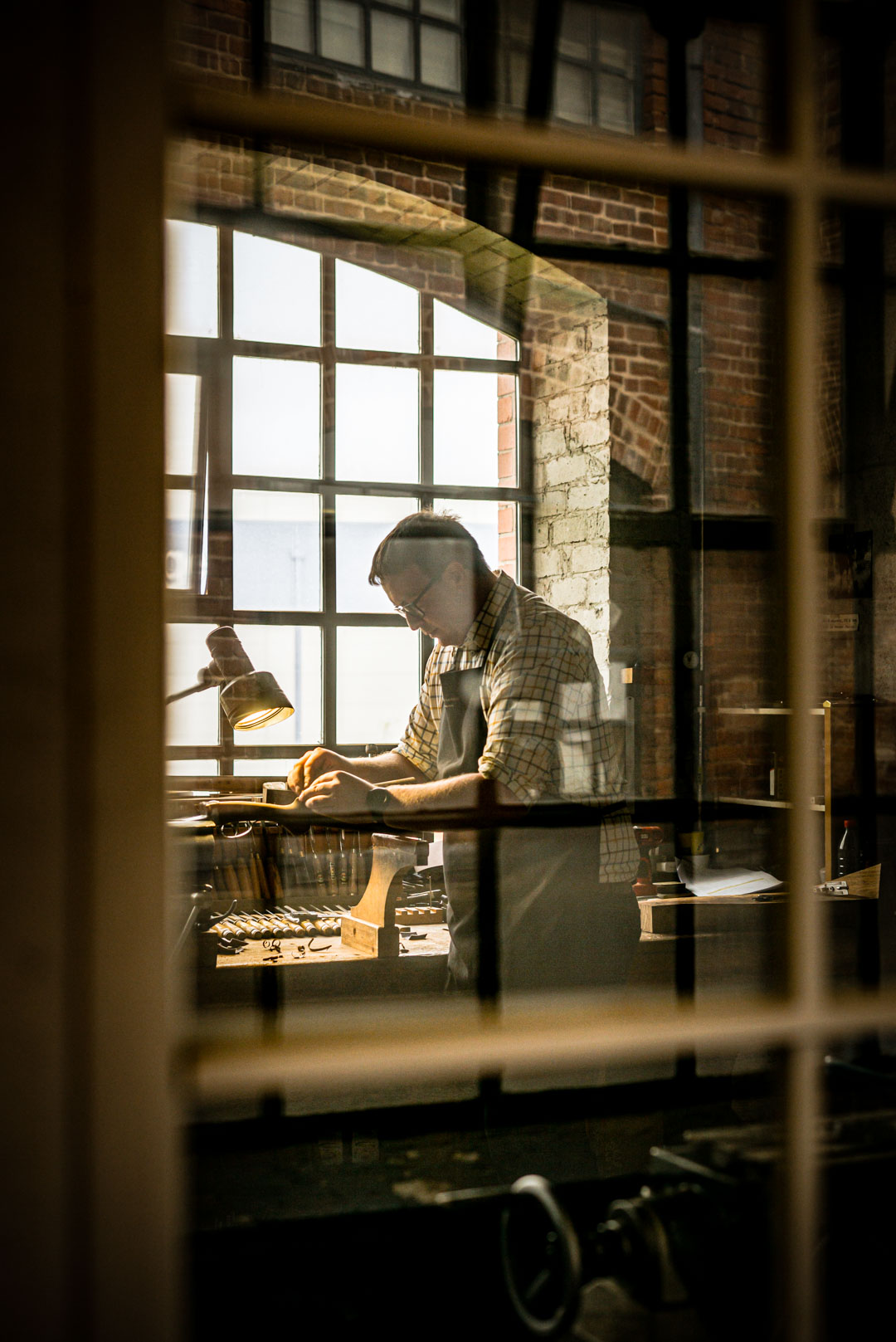 Who inspired you to be a gunmaker?
There wasn't one person that inspired me as a whole but there certainly was a special someone who inspired me to love stocking. Before my Westley apprenticeship I studied for four years in Belgium during the last year we had the opportunity to specialise in our chosen area of gunmaking, which mine was of course stocking. My teacher Didier Thys personally ignited my passion for stocking, without his knowledge, guidance and pushing me harder constantly to be a better stocker I would never have secured my Westley apprenticeship.
Who would you have counted as mentors in the field of stocking?
I have worked with two other amazing stockers while at Westley Richards. Romain Lepinois and Keith Haynes, both of them have filtered their knowledge down to me and taught me everything they know. I am fortunate enough to still work with Keith and of course, he is still teaching me 'tricks of the trade'.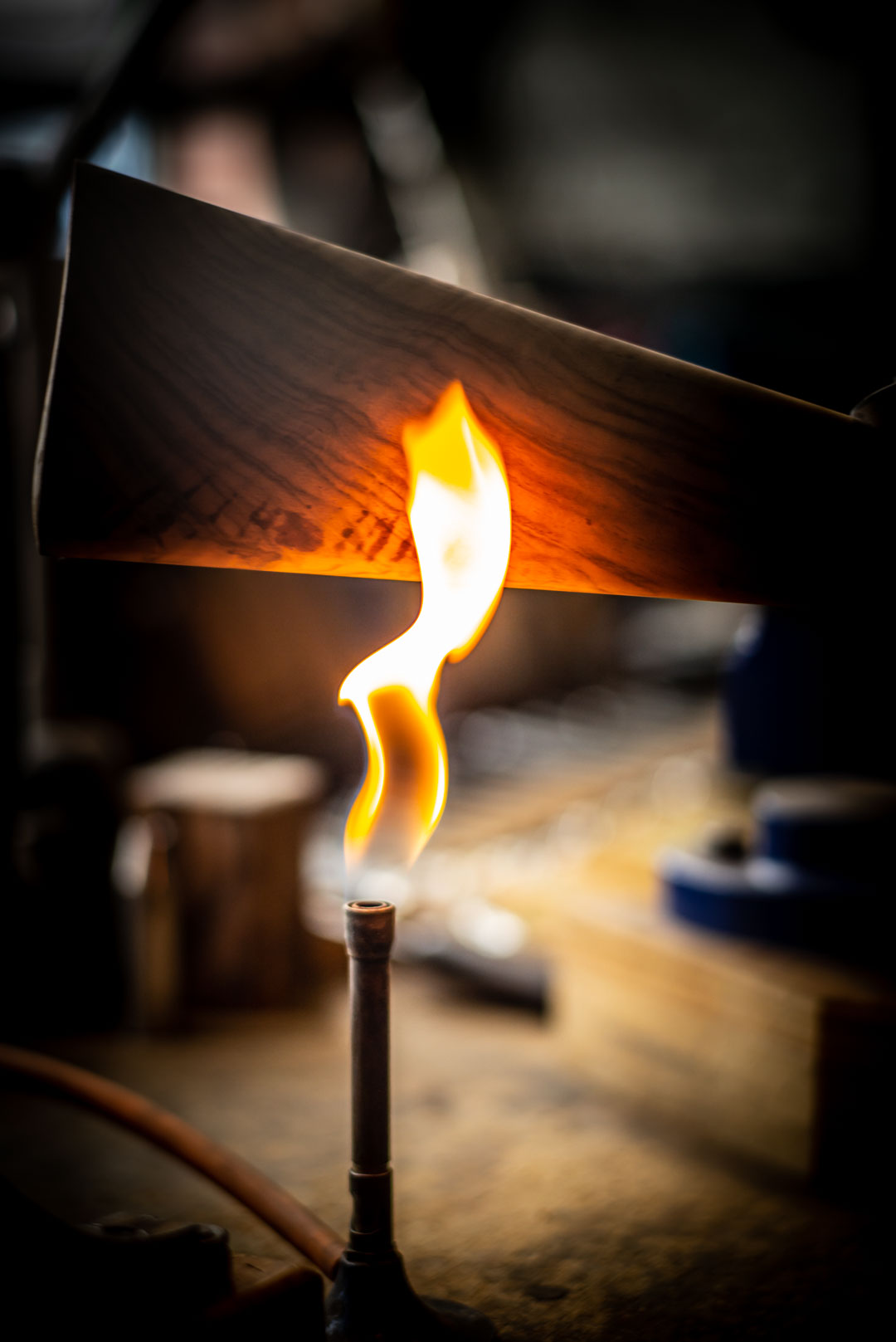 How long did it take to learn the art of crafting a gunstock?
I have spent 9 years on my education in total, 4 years in Belgium and 5 years in the Westley Richards apprenticeship. After 7 years working at the company; I am still learning for sure! To be humble I believe it will take a lifetime to expand my knowledge, every gun is so unique and different in caliber, shape, customer request and stock measurement. This is what makes me so passionate about stocking, I am a craftsman and I will always find new ways to present this while driving myself to produce the best.
How many stocks have you now built?
On average I make between 12-15 stocks a year, I have been here for nearly 8 years so I will have to say around 90-110 stocks in total.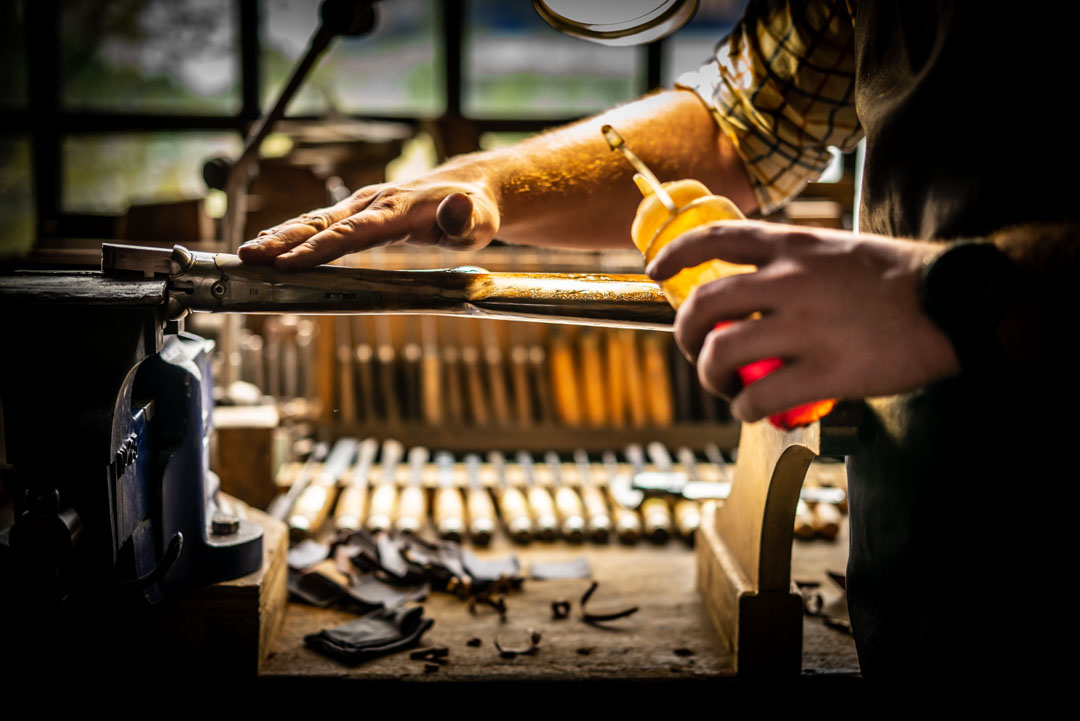 What are the greatest challenges a stocker faces?
The greatest challenge by far is to make a pair or a trio of matching stocks, of course every gun will have its own challenges and quirks but a set that requires exactly the same measurements, weight and identity tips it. The customers Westley Richard attracts not only expect, but also deserve the highest quality and some of the finest guns in the world. It is my job to make their expectations match reality and make a dream gun come to life for them to cherish and keep for family generations.
What do you enjoy the most about crafting a gun stock?
The final result for sure. Before the first coat of oil the wood is dry and its in the last natural state, I have a special appreciation during oil application to see the colour deepen and the woods' unique patten of grain start to gleam for the first time, its at that point I take a moment to enjoy the woods true asset. I start with a blank chunk of wood and finish with a beautiful stock after all the hours I have spent making it.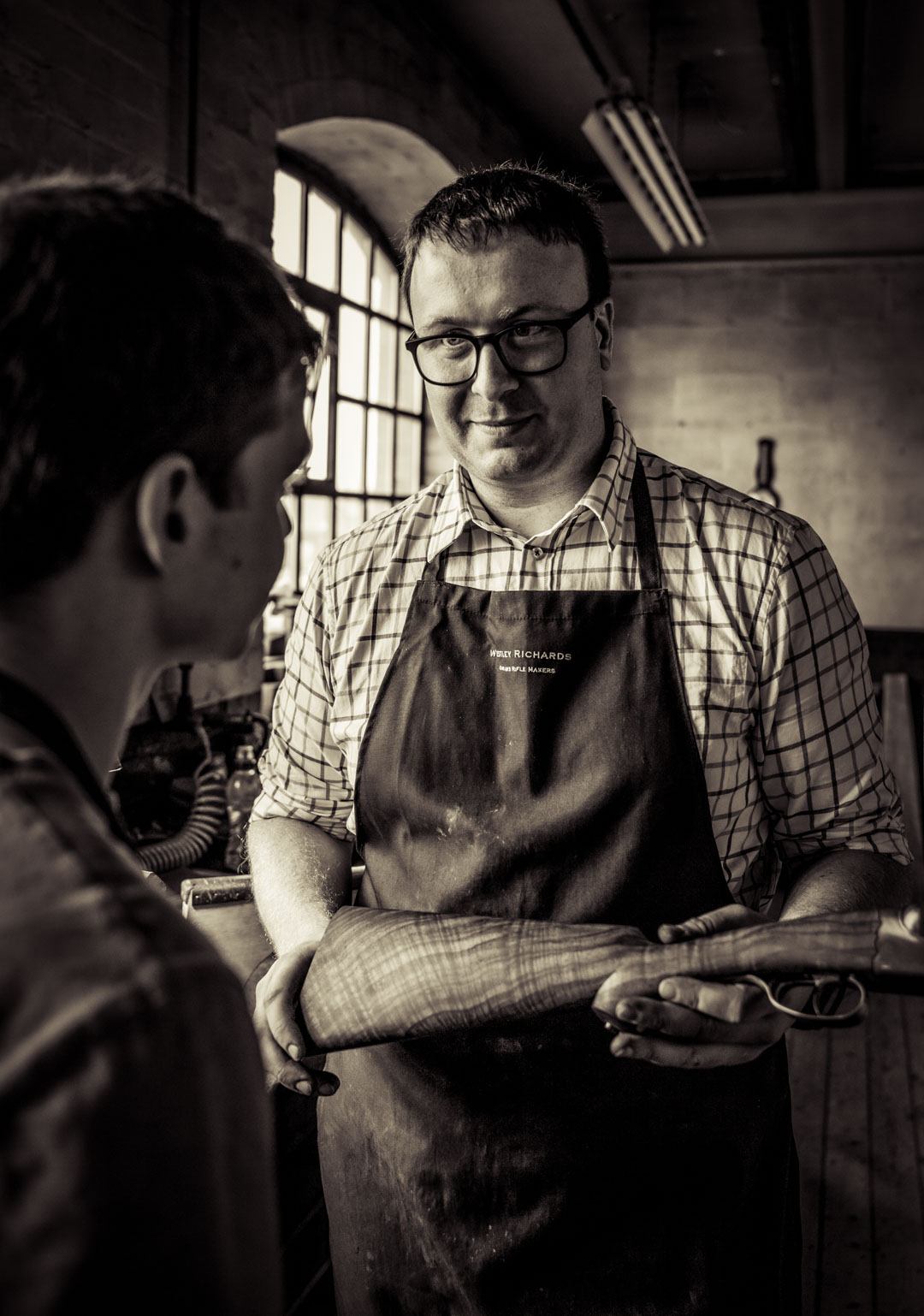 Tell us about your role in the stunning new .300 Plains Game Rifle?
My work on this rifle is not too distinctive from other rifles but what I enjoyed is the size difference as it is more petite. Usually I stock a bigger caliber and the precision comes nearer the end of the stocking process but I enjoyed the challenge to be more precise from the start. I always like to stock guns that are slightly out of the ordinary because the experience expands my knowledge and furthers my education.