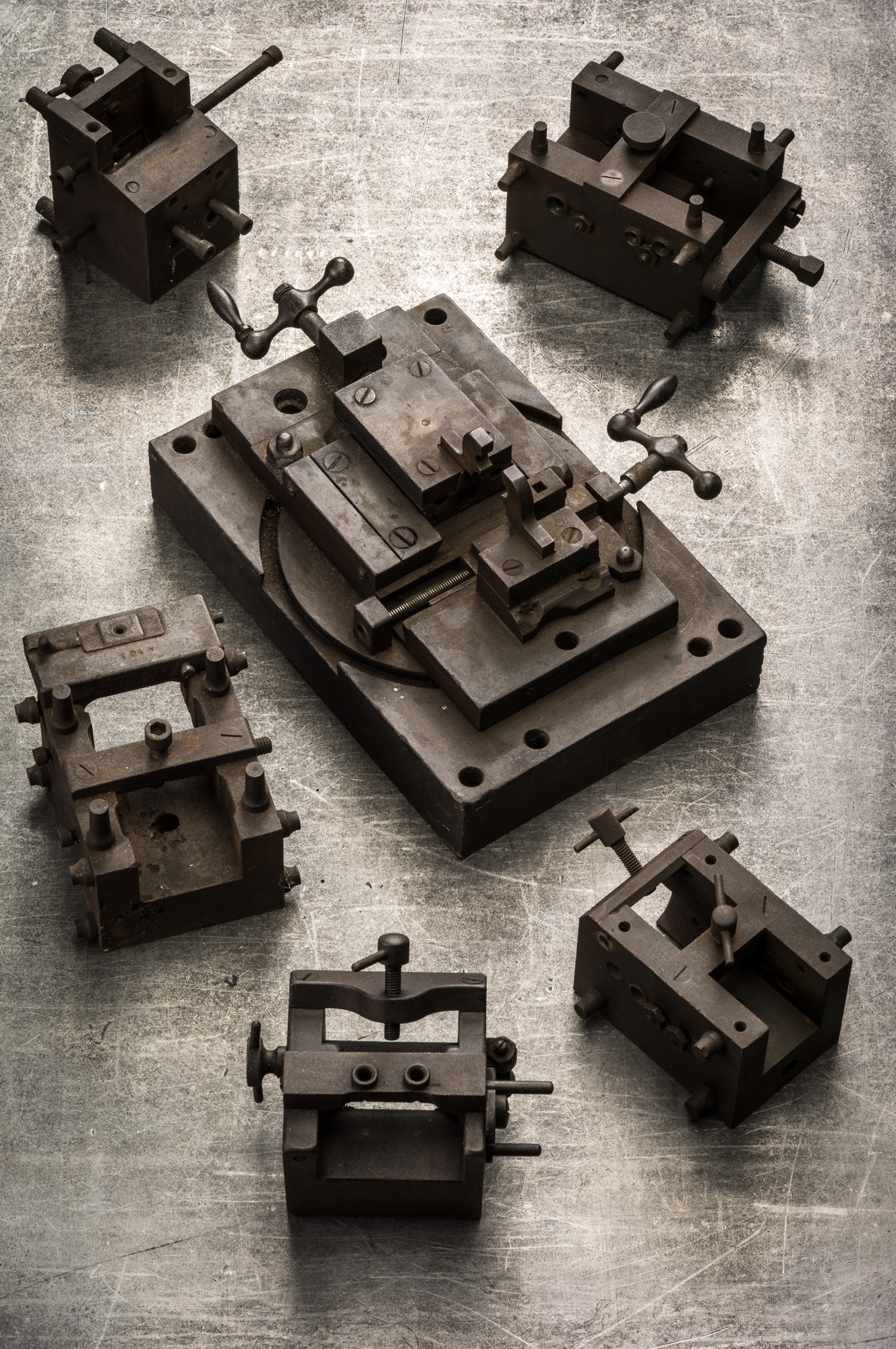 Luckily, one of our gunmakers at the time, Peter Stanton, was horrified by this gesture and proceeded to salvage as many as he could from the skip, hiding them under his bench. They remained tucked away there for many years and only saw the light of day when we moved to these new premises in 2008. Here they were spread across the windowsills in the photo studio for decoration due to lack of another place to put and store them. They have been so near the camera for 7 years and now at last in front of it!
I have spoken in the past about how CNC machines that we use today, do on one machine, what we used to do on rows of machines. In the past a machine would be set up with a jig such as those in the picture and perform one operation. It could be a milling jig or a drill position jig, whatever, a batch of actions would be passed through the jig and the operation performed. The batch would then move on to the next machine and jig and another operation was performed, and so on and son on. At the end of the line a completed action.
We now use only 3 machines and the action body travels between these machines on a small datum point pallet. The milling machine does it's work and then the pallet is released and the workpiece taken to the spark erosion machine where cavities unable to be milled are made,  amongst these are the solid hinge pin of the Westley Richards guns. Finally the pallet with the nearly completed action is moved to the wire machine where the final profile is cut. A total of 3 CNC machines and 2 operators versus 40 or more machines and upwards of 20 operators for the same action machining process circa 1910.