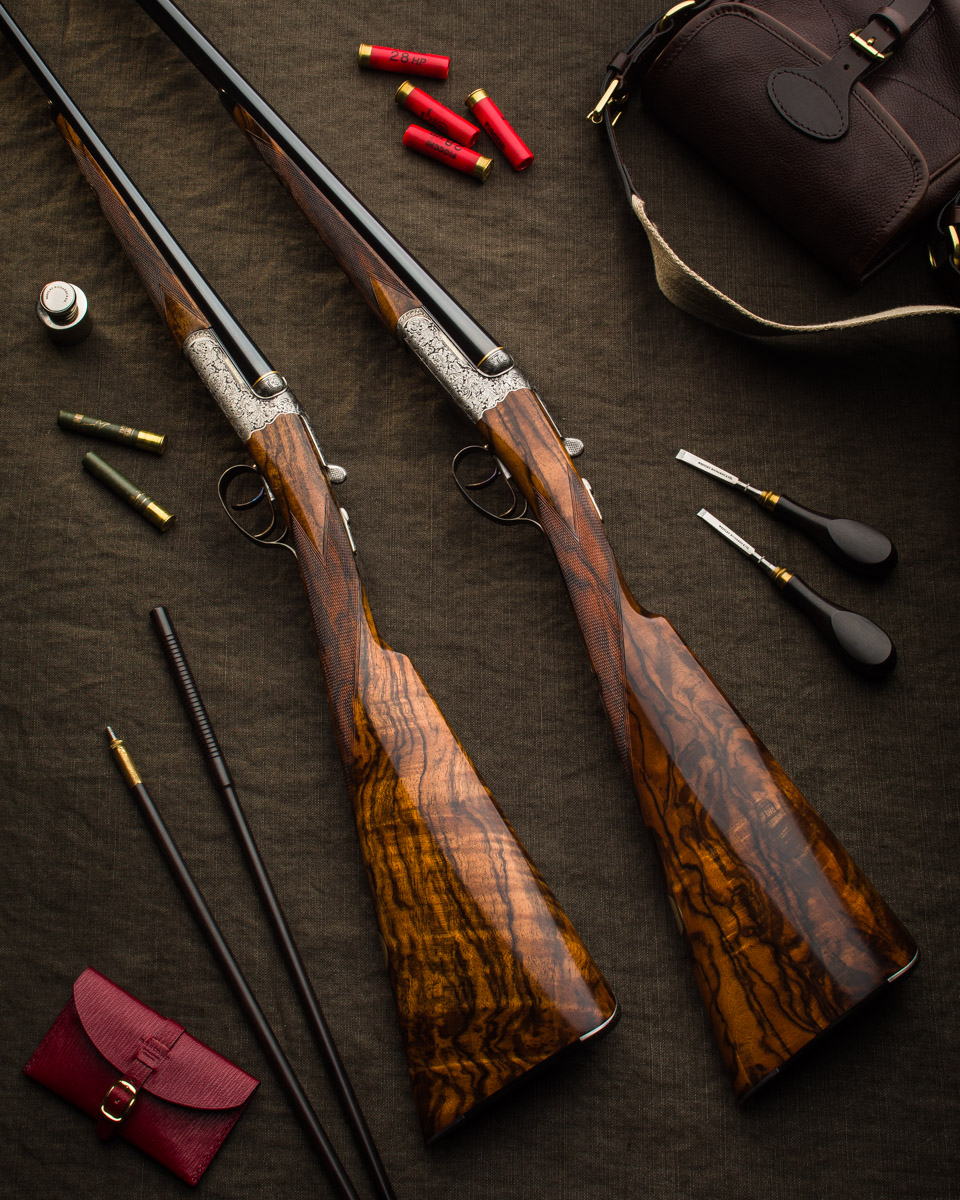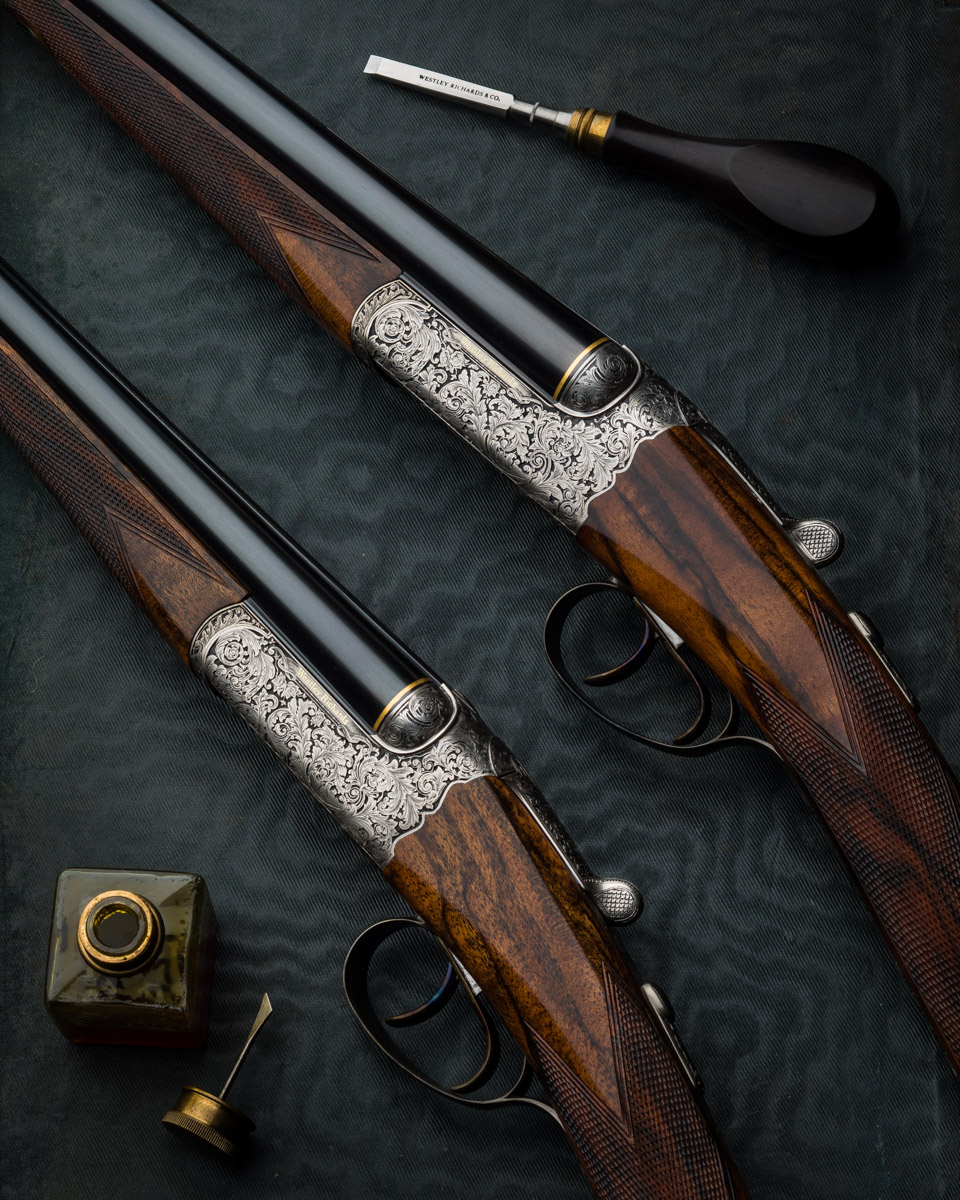 The two most obvious distinctions which you are going to seeing other the next few weeks are the style of engraving and the figuring of the wood.  Take for instance this first pair of guns that we have just completed.
The engraving has been executed by Frederique Lepinois whose work you are now familiar with from this blog.  She has her own distinctive style which to our mind falls into the modern 'Italian', naturally a product of where she is based.  This work comprises beautiful elaborate scrolls with fine game scenes wrapped in ornamental borders.  There is always a delicate nature to this Italian style and it works really well with these small frame guns.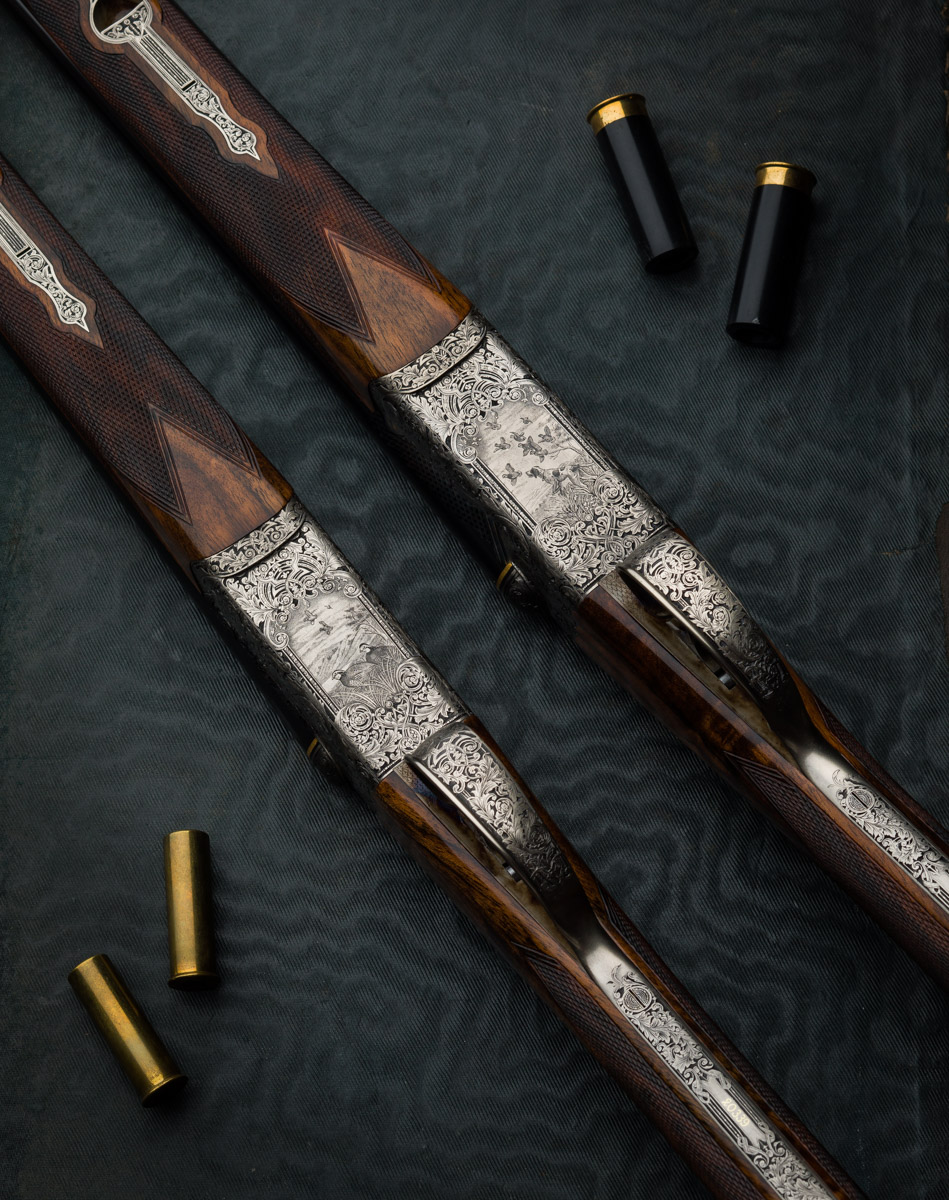 The wood on this pair is naturally rich in colour and has that fabulous contrast that we so often like to see here at the factory.  It has always been our goal to provide our clients with the very best selection of wood from which to make their choice.  Lets face it, we only build around 35 guns and rifles a year so we had best make each one very special.  What better starting point than a fabulous piece of wood!
As the other guns come through, you will see just how diverse peoples taste can be which is why building bespoke guns and rifles is so much fun.