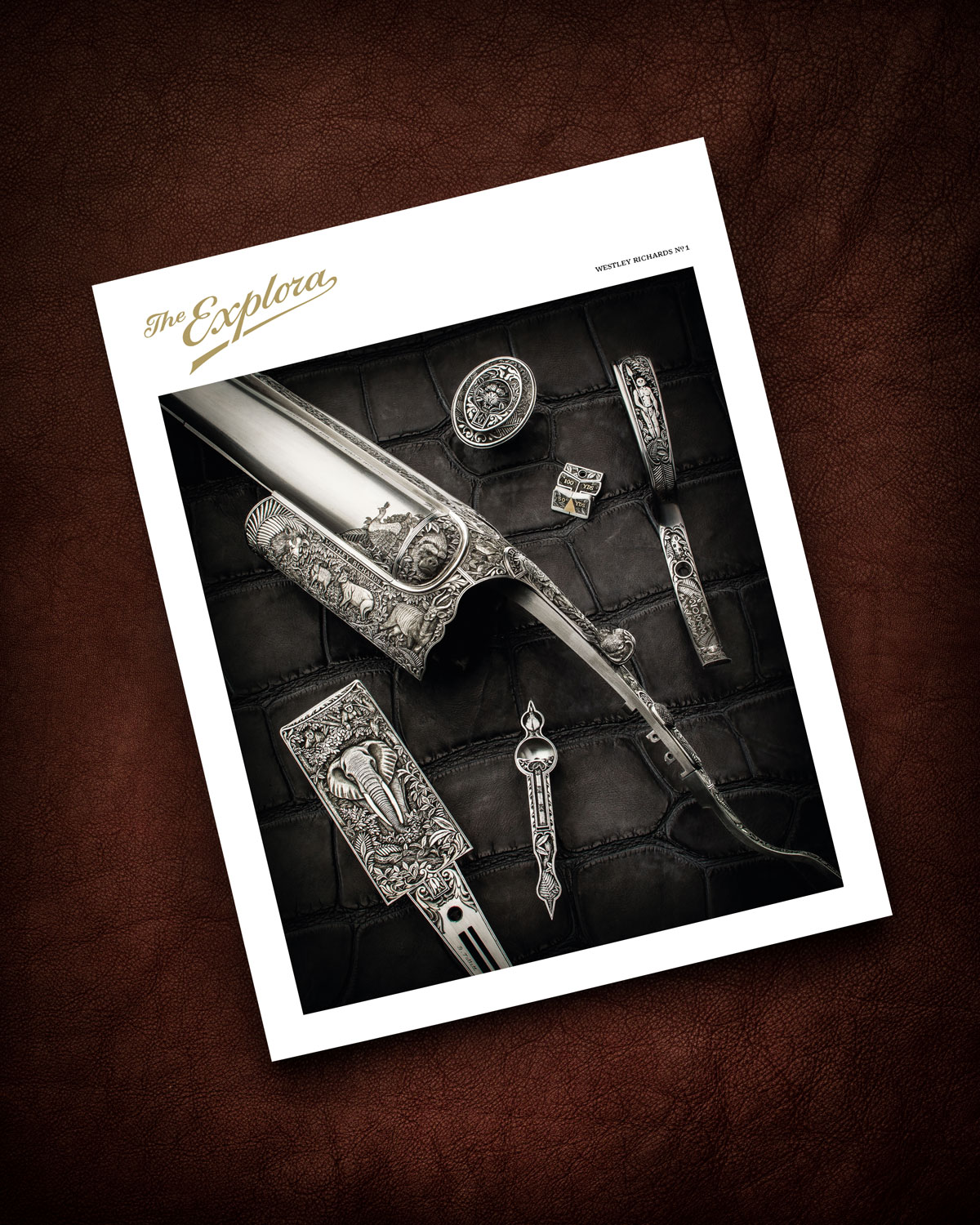 Since the introduction of Westley Richards blog The Explora in July 2013 much discussion has centred around the exceptional photography and unique insight that the blog has given to the world of fine guns and the shooting community at large. We were often asked by our followers whether a printed edition of The Explora would ever see the light of day and that it seemed such a shame that the great imagery associated with the blog would never become available in a printed hard copy. With so much else going on at the factory and the constant quest to build better and finer guns a priority, the idea of bringing The Explora to print seemed but a distant thought.
With the passing of former Chairman and Managing Director Simon D Clode in 2016, we thought it only fitting to pay tribute to him by bringing to print the vision he had started in 2013. And so began the seriously hard work of putting together something that was not only visually stunning but also of genuine interest. A true labour of love this journal has taken almost as long to put together as one of our fine guns and as with all things Westley Richards the final product is second to none.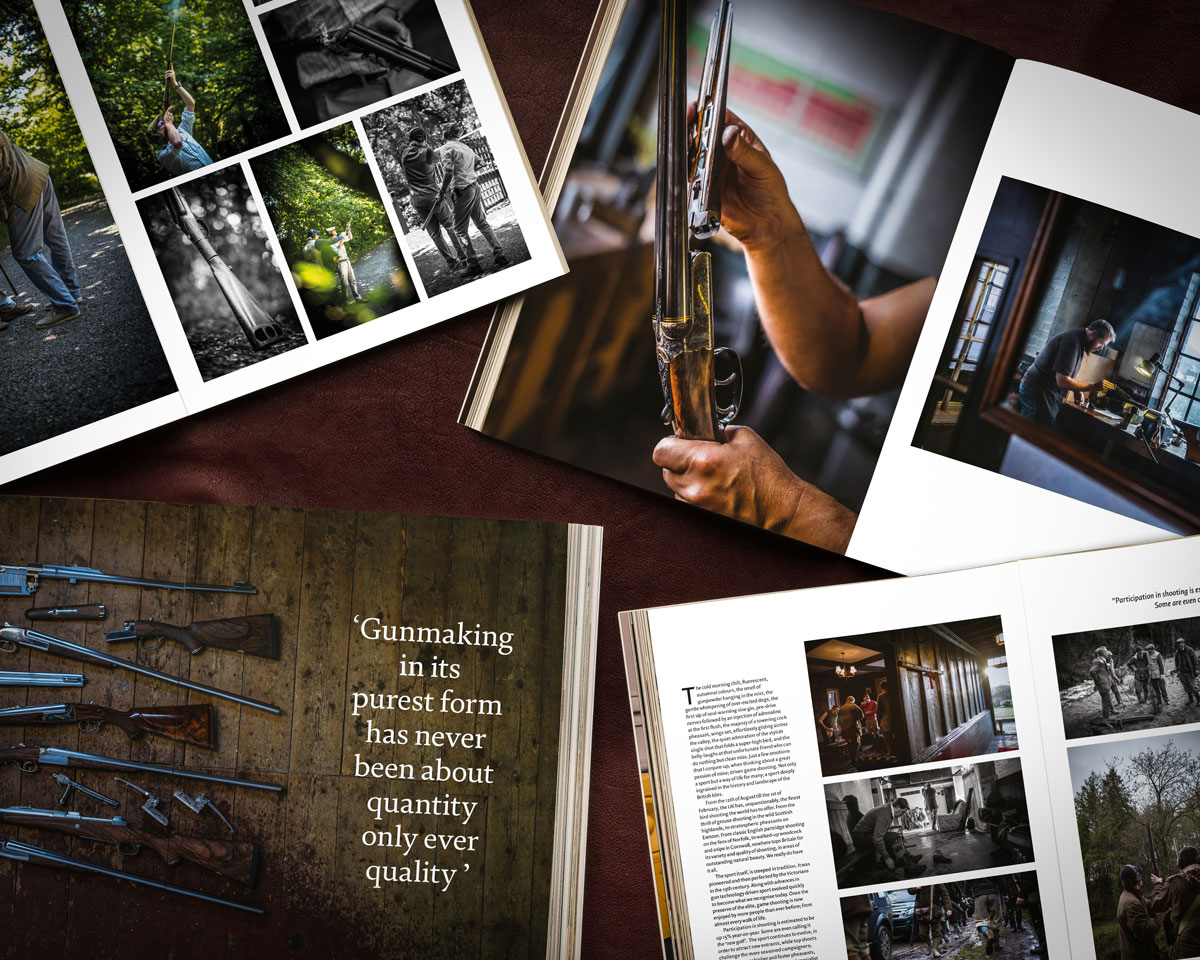 So what can you really expect from The Explora journal? Well it goes without saying that the journal is lavishly illustrated throughout with superb colour and monochrome imagery, 90% of which has never been seen before as it was specially commissioned for the journal. Sumptuous photo essays from the Westley Richards factory accompany detailed articles that delve into aspects of the gun and shooting world, topics we are sure you will find as equally interesting as we do. Guns and rifles naturally grace the pages as do the gunmakers that build such works of art. All of this capped off with in the field imagery and of course wonderful touches of ephemera and nostalgia.
Presented in a beautifully-designed luxury format with a combination of high quality uncoated and gloss coated paper stock and an outer cover finished with soft coat laminate and gold foil embossed logo. The 180-page, advertisement free journal, epitomises the exceptional standards and painstaking attention to detail synonymous with Westley Richards and is certain not to disappoint the avid sportsman and gun enthusiast.
With a strictly limited edition print run The Explora journal is certain to become a collectors item so you would be wise to place your order sooner rather than later. There will be no reprint once we sell out. For all those loyal followers of this blog whom we have kept entertained for years, you can now finally get to hold something of The Explora truly in your hands!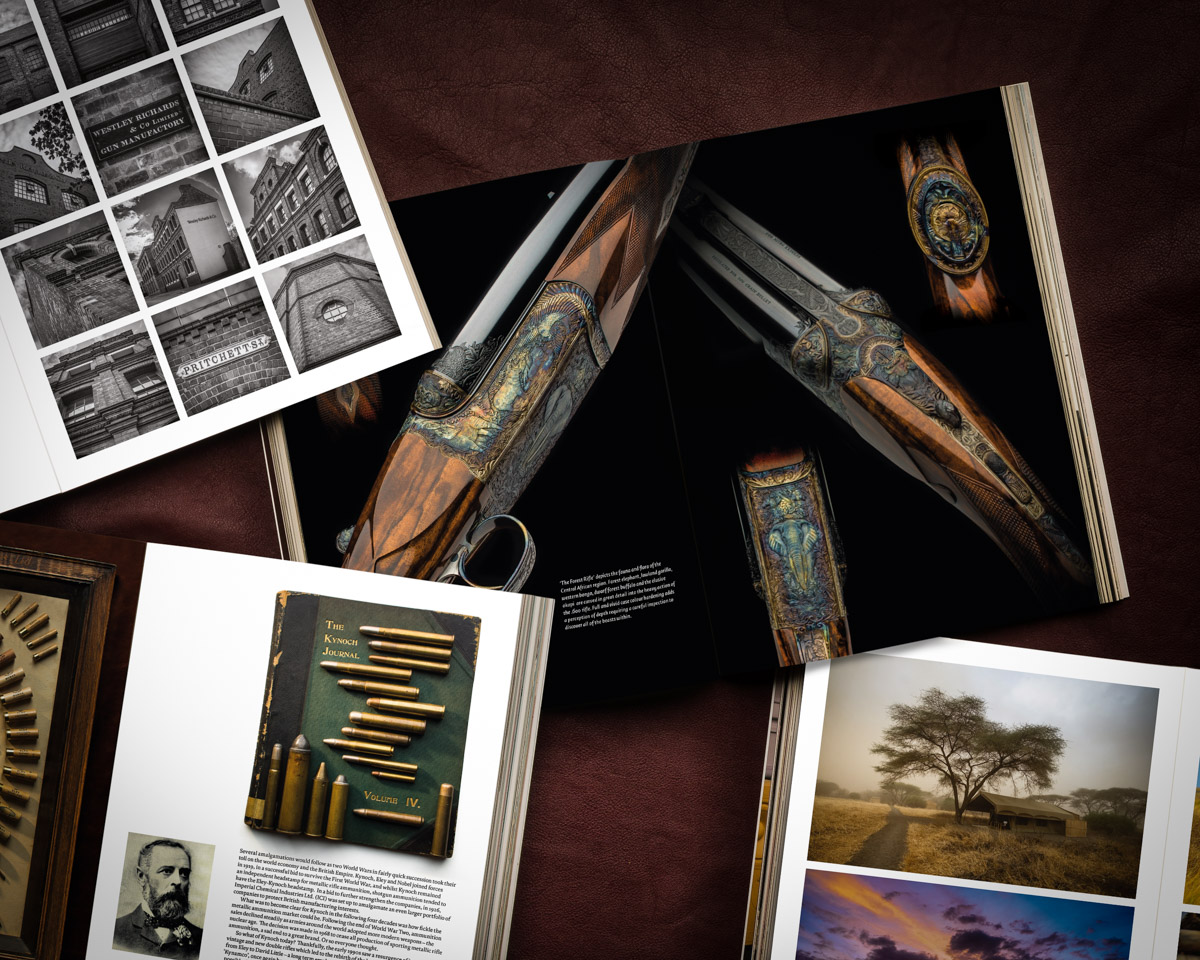 To advance order your copy of The Explora journal click here
Or
Telephone:  UK 0121 333 1900   USA +1 850 677 3688
Email: retail@westleyrichards.co.uk