The cartridges scattered around the rifle in these photographs are brand new. They are especially commissioned by Westley Richards to ensure continuity of supply to customers who want a classic rifle in an iconic chambering; something that nobody else can make for them.
The rifle, serial number 43712, was finished in May of this year and surpasses anything that the company would have made back in the .318's 1920s heyday. While mechanically very much recognisable, the 2023 version of the Mauser '98 we use today is of higher precision, has a more sophisticated safety and is made with much greater attention to detail, from the smallest screw to the action itself.
A leopard at rest, high in a tree, is the sole animal depicted on this rifle. It is situated on the magazine floor plate. All other steel surfaces, apart from the barrel itself, are fully covered with bold and intricate scrolls on a black background. The sharp-eyed viewer might notice a leopard's paw print on the hinged grip cap.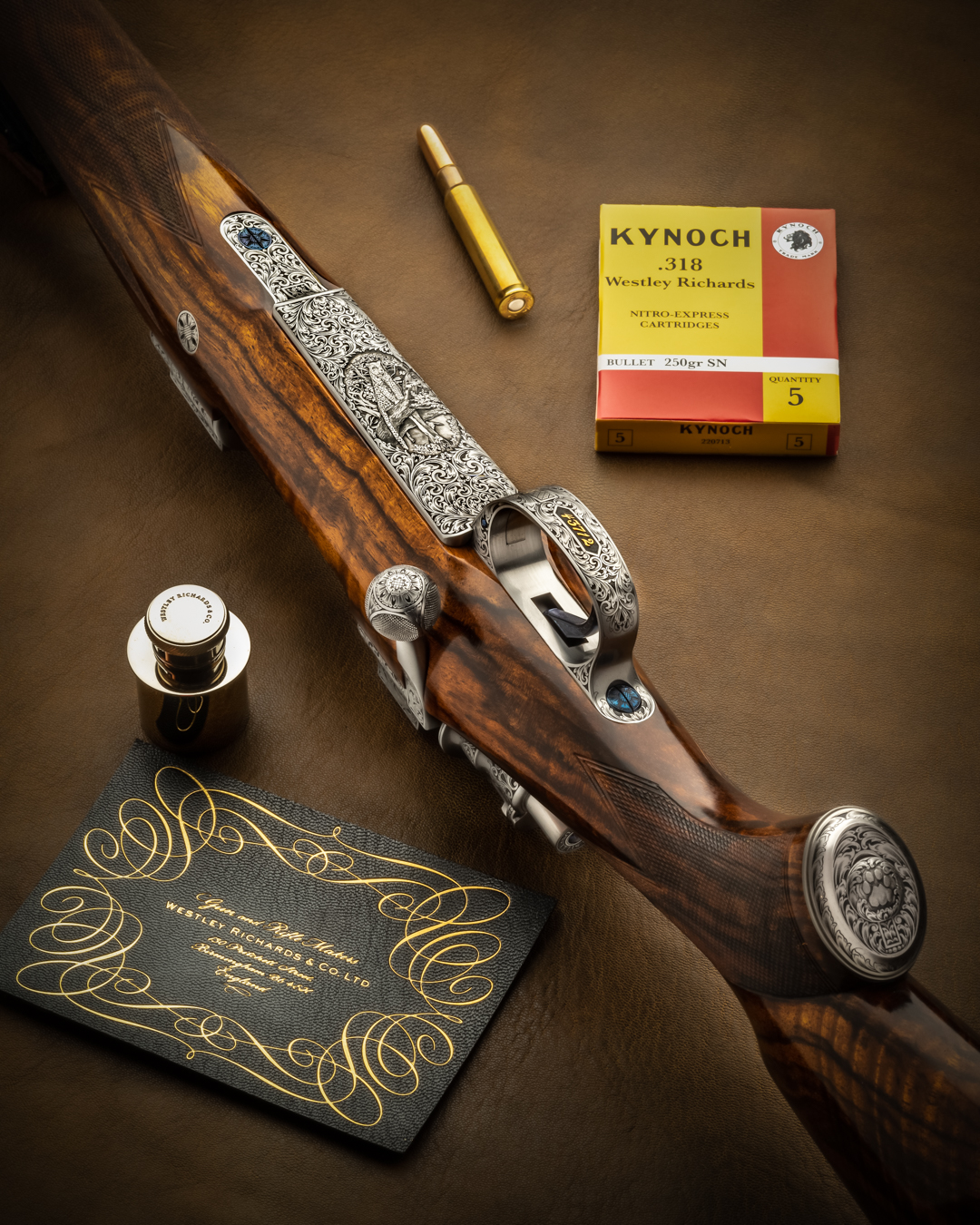 We accessorise with as much attention to detail as we build our rifles. Our current case label, seen in the photographs, was designed in-house and produced in England, from finest grained hide, with gold-embossed lettering and scrolls.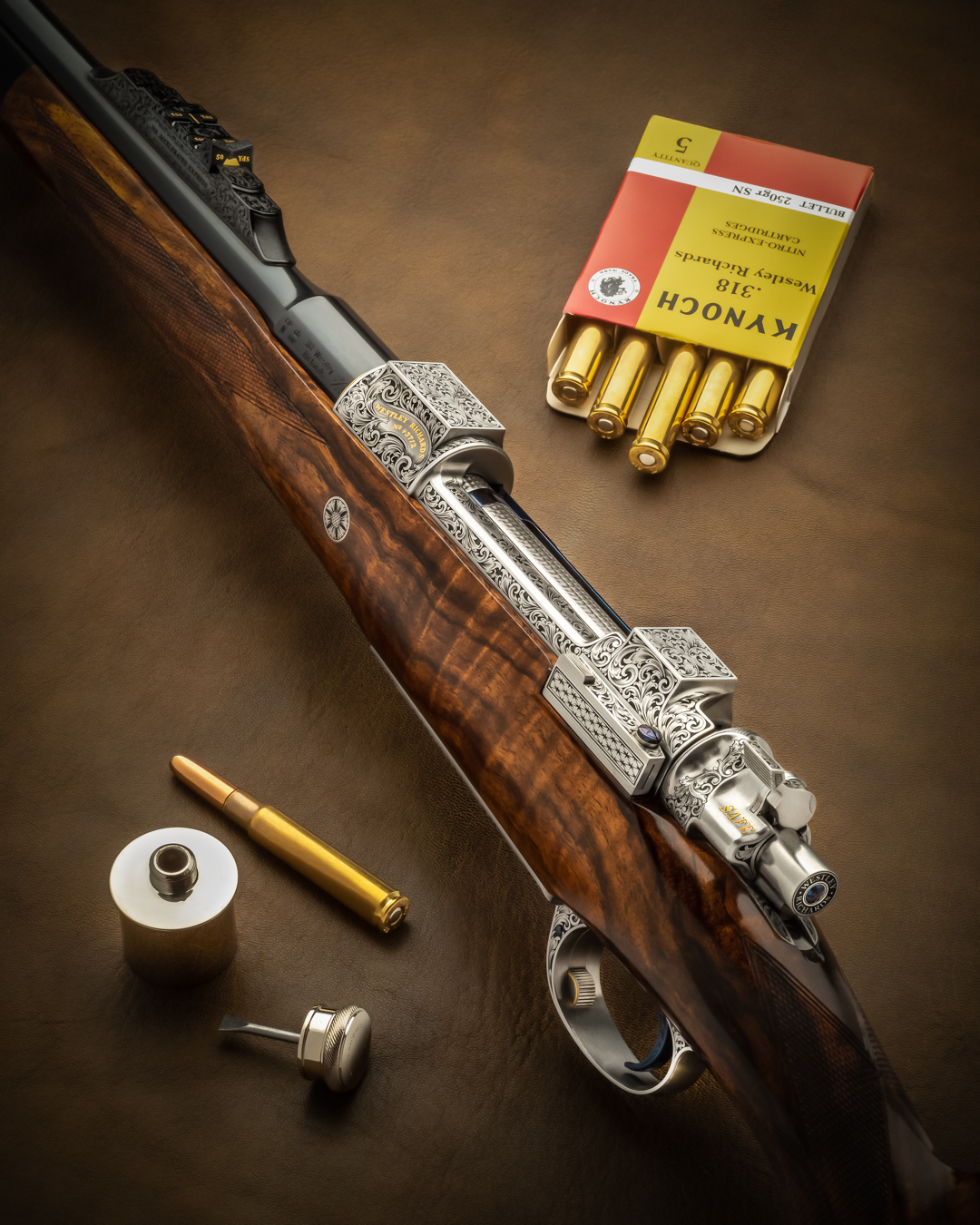 The walnut stock with pistol grip and horn finial, is of a deep, fiery hue, with bold dark contrast and some fiddle-back striping above the magazine. Its clean lines and mirror finish complement the gloss black and the precision of the engraved scrolls.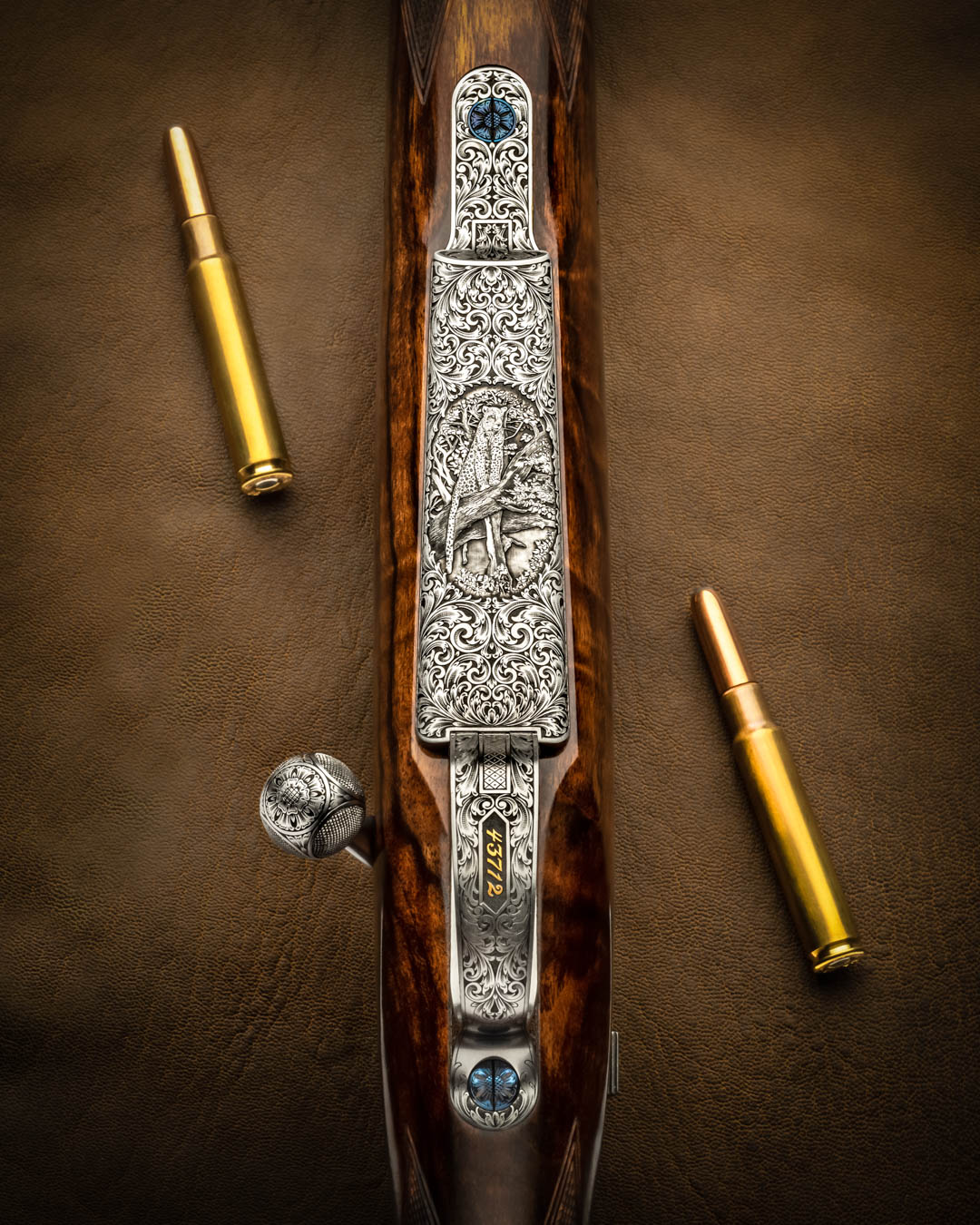 The use of gold is minimised but used to stunning effect on the numbers, the rear sights and the inlay of the maker's name. Nowhere will close inspection of the details of the rifle disappoint. The fit of wood to metal is perfection. Every tiny steel component is meticulously shaped, fitted and aligned.
Sharp eyed readers will have noticed the safety is atypical. Known as a 'Buehler Safety' (single position) it is modified version of the original flag safety which allows the use of a 'scope, as it will not be impeded by the position of the tube. This may seem an unusual choice for a rifle made without 'scope mounts but it does look rather sleek and handsome.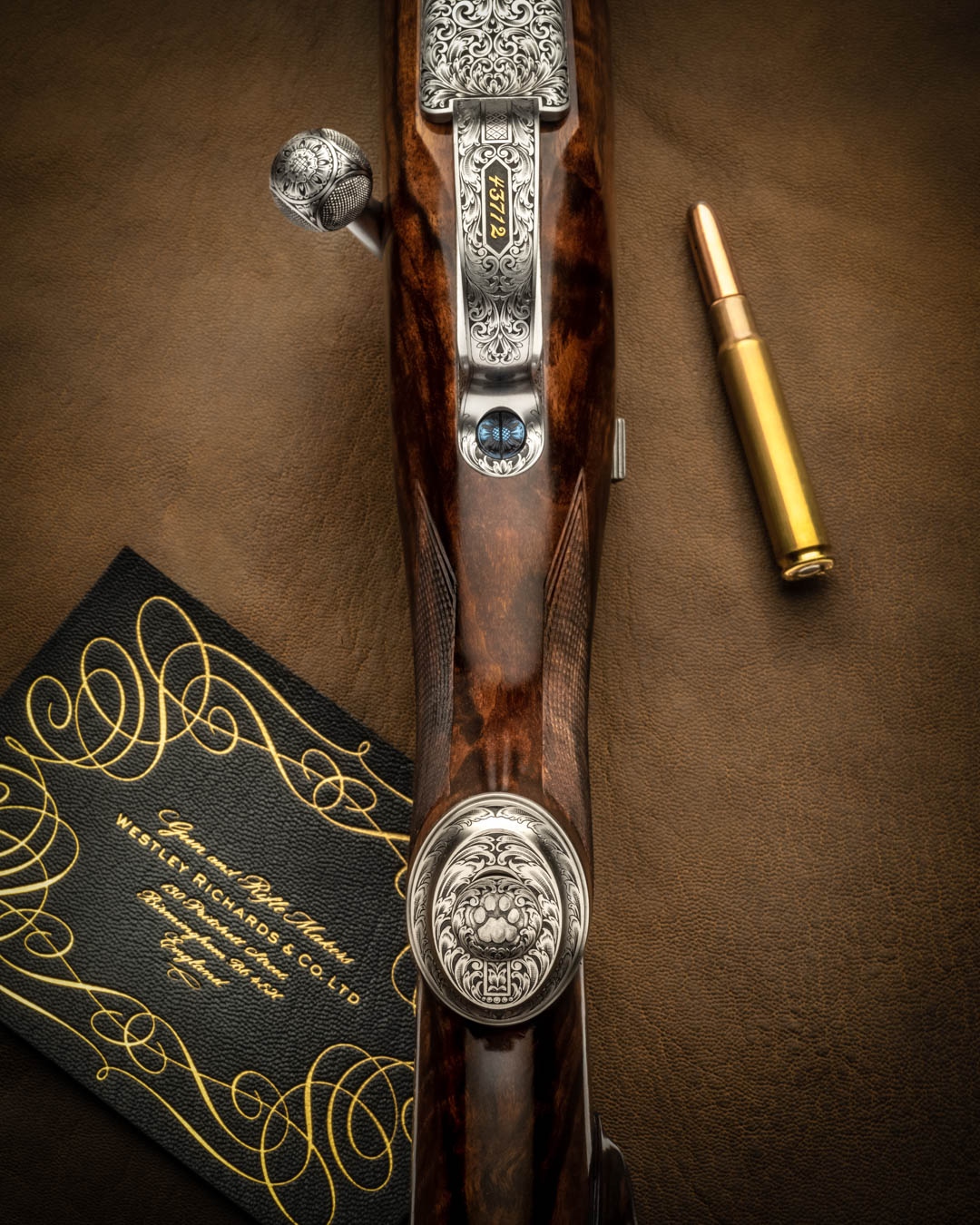 An oft-desired but rarely achieved aim is to create a rifle which is both impressively decorative yet eminently shootable. Too much embellishment detracts from the practicality, disincentivizing proper use in the bush. Leaving it conservatively engraved and finished might leave the possessor thinking his rifle was too much alike with those of his fellows.
This rifle gets the balance just right. The gold is just enough to elevate it to the heights of sophistication is deserves, while the scrolls imbue the steel parts with class and quality that clearly took time, skill and artistry to execute. Note the subtle delight of the leopard's footprint carved into the grip-cap.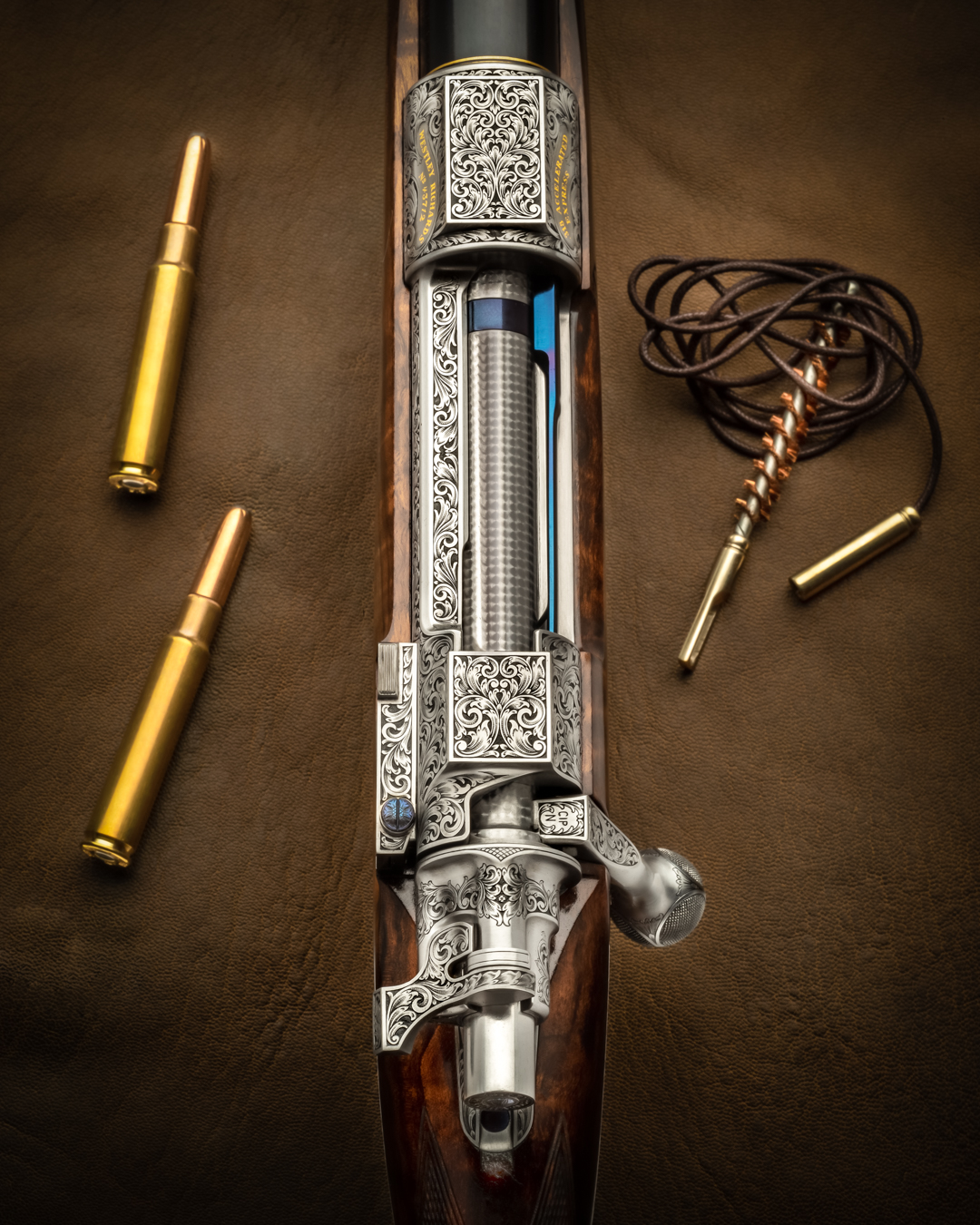 There is no mistaking its deadly serious sense of purpose, yet it bears close inspection as a work of considerable artistry. It is a masculine rifle with a confident sense of aesthetic balance without being boring or underwhelming.
Regulated for the Kynoch 250-grain Woodleigh soft nose, it is supplied with 200 rounds from the same batch, to ensure pinpoint accuracy for years of hunting. With its 25" barrel, it weighs a handy 8lbs 6oz. The trigger pull is a crisp 3lbs.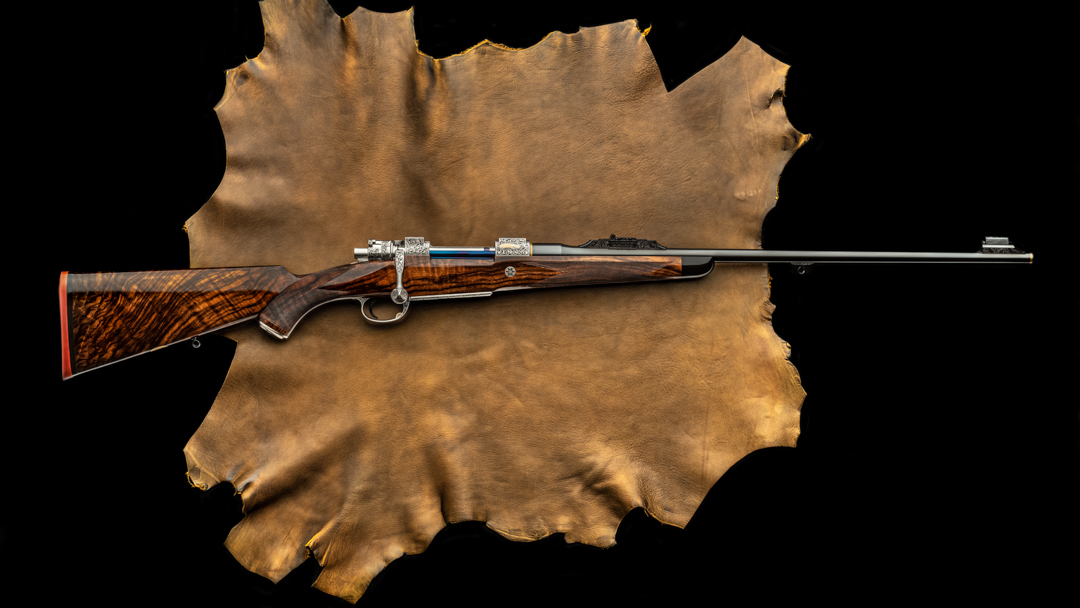 When we build our hunting rifles we do so with an eye on the future. What will this 'Modele de Grande Luxe' rifle look like five safaris and ten years from now? It will not look new, for a rifle only ever looks new once; on the day it leaves the factory and begins life with its owner.
The finish may get rubbed or scored, dented or scratched, yet to should retain its sense of proportion and beauty. Steel parts may start to lose their blue over time but beneath it the polish and precision of each part ensures it remains purposeful and attractive.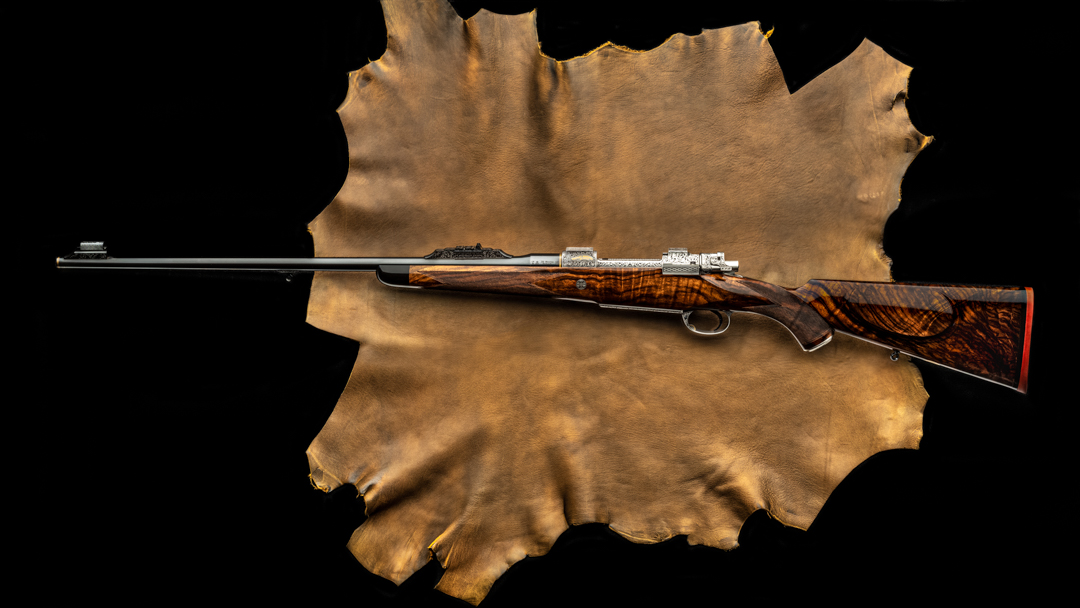 As for that resurrected classic, the .318, a cartridge that Karamojo Bell once said "approaches most nearly the big game hunter's idea bullet" and with which he once shot nine elephants with nine shots (using a pair), it is again exciting customers who take seriously the great man's historic accounts of genuine hunting scenarios.
Bell is best known for his exploits with his .275 Rigby-Mausers but by 1913 he was using a Westley Richards .318 in preference. Although no longer permitted in Africa for elephant hunting, the old-timers loved it for long shots in open country, where, using nickel-plated solid bullets, they found it very effective on all manner of big game, including rhino and elephant.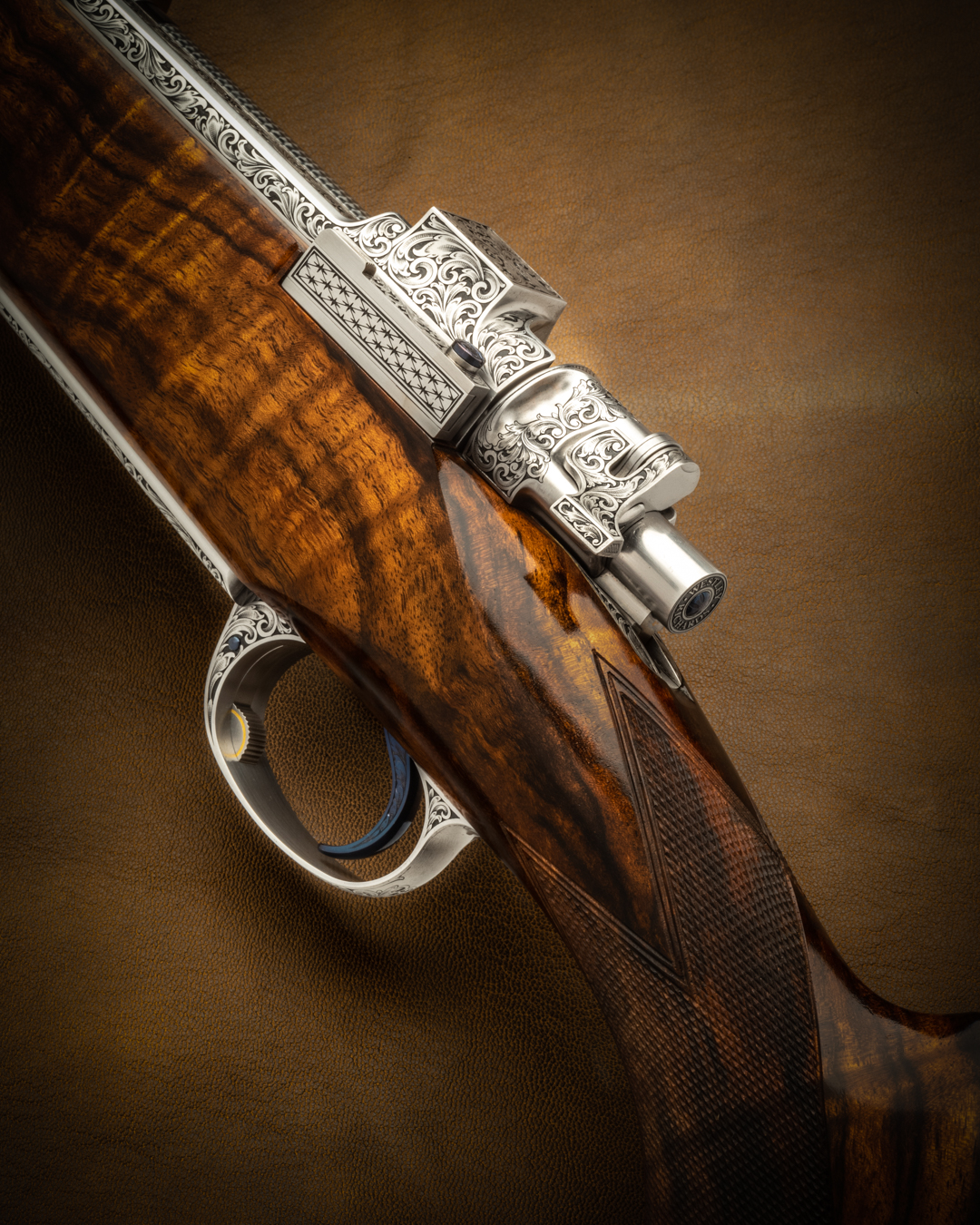 As a modern classic, No.43712 epitomises the homage to historic rifles and cartridges typical of Westley Richards' current commissions. Passionate hunters and aficionados of fine rifles want the essence of the best the past has to offer with the addition of modern best rifle production values and the highest degree of artistic expression, created engravers whose talents, combined with generous time allowances, enable the finished products to exceed anything the likes of Bell and Blixen might have dreamed when shouldering their pre-war Mausers and heading for the bush.
Now, before you go, just have another look at that incredible piece of walnut!
Wood like that does not grow on trees!