While we cannot claim to have made guns for all these monarchs, it is likely that we have made them for, or sold them to, members of most of the royal households during the reign of every one.
It helped that Westley Richards had a shop in London's New Bond Street and that the fashionable young men of the day would pass it frequently while going about their business and leisure activities. 170 New Bond Street is a mere seven-minute walk from Buckingham Palace, whose first resident monarch was Queen Victoria, who started her reign there, in 1837.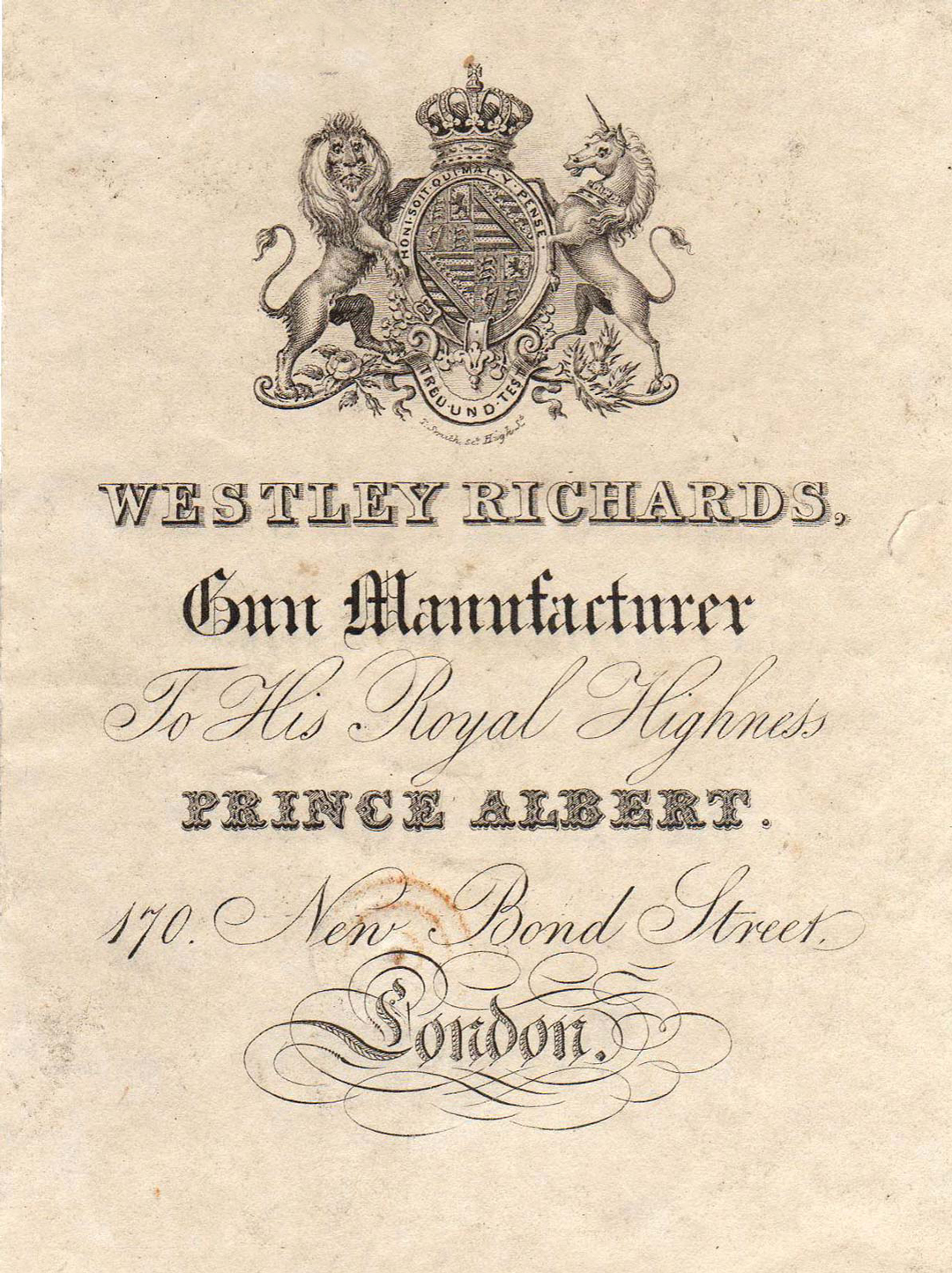 Victoria and Albert's oldest son, Albert Edward, known as Bertie to his friends and, later, as King Edward VII, when he succeeded his mother to the throne in 1901, was an avid sportsman.
While not the crack shot like his son King George V was, King Edward VII's enthusiasm for the sport was prodigious and his personal enthusiasm for pheasant shooting added to the fashion for late 19th and early 20th century shooting house parties. They allowed him to indulge his passions for shooting, eating and 'entertaining' ladies, preferably those married to other people.
Long before he became the rotund character of the popular public imagination, young Prince Albert Edward was gifted a 28-bore Westley Richards muzzle-loading single barrel shotgun. His brother, Prince Alfred was given another identical to it.
Prince Edward's gun resides in the Royal Gunroom at Sandringham, while Prince Alfred's has returned home to Westley Richards, where it now forms part of our collection.
These guns date from the 1840s; the entry for Prince Alfred's 28-bore, serial number 7183, comes from the Bond Street shop and is dated July 26th 1849. It is a diminutive, perfectly proportioned and beautifully made sporting gun, neatly engraved and with ivory detailing to the stock.
That gun was certainly not the first the Royal household had purchased from The Bishop of Bond Street, as William Bishop, Westley Richards' London agent was universally known, nor the last.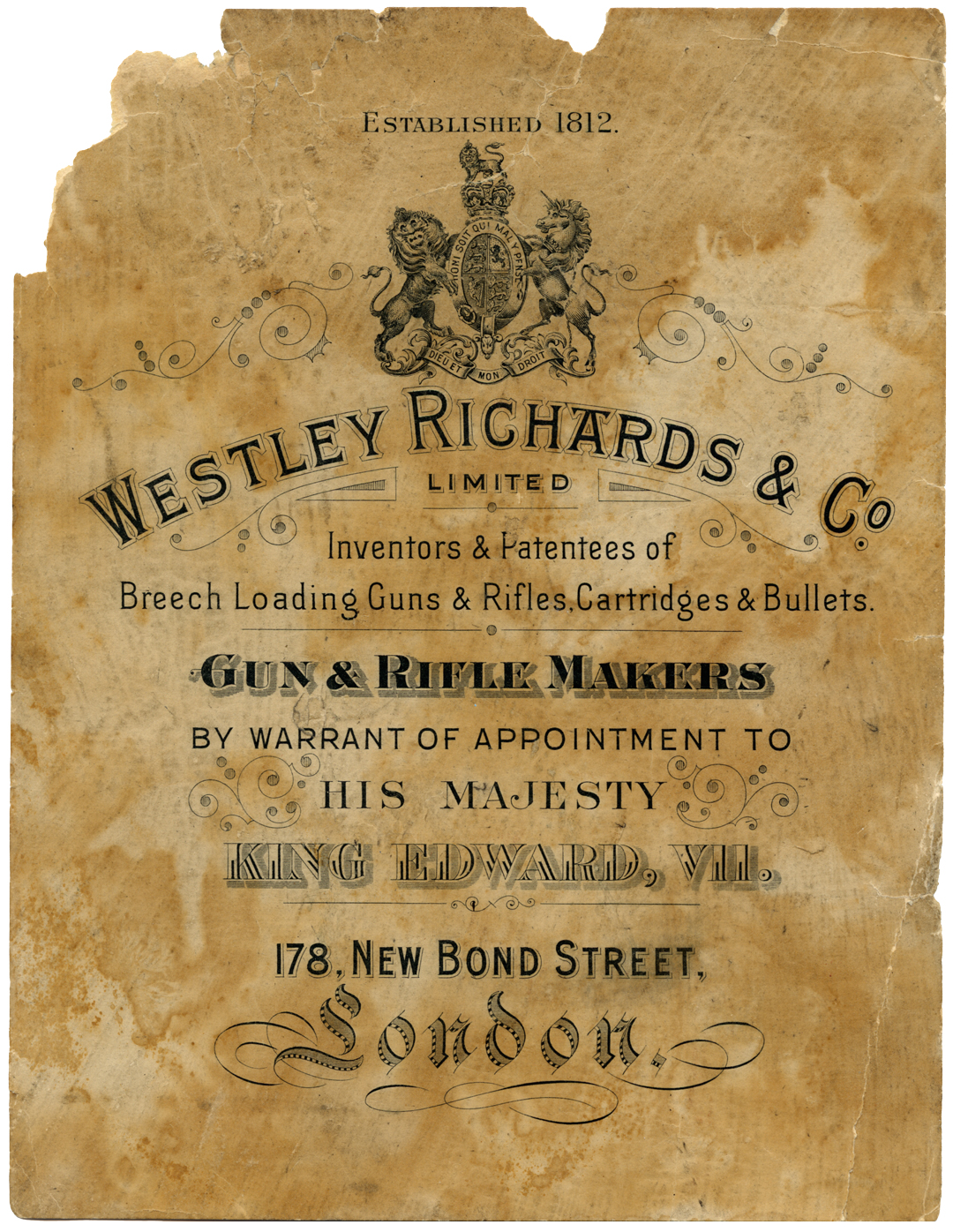 Prince Albert had bestowed the Royal Warrant on the firm in 1840, nine years earlier. The original document confirming that appointment hangs on our wall today. The Prince of Wales also owned a .450 Westley Richards rifle, which can also be seen in the Sandringham Gun Room.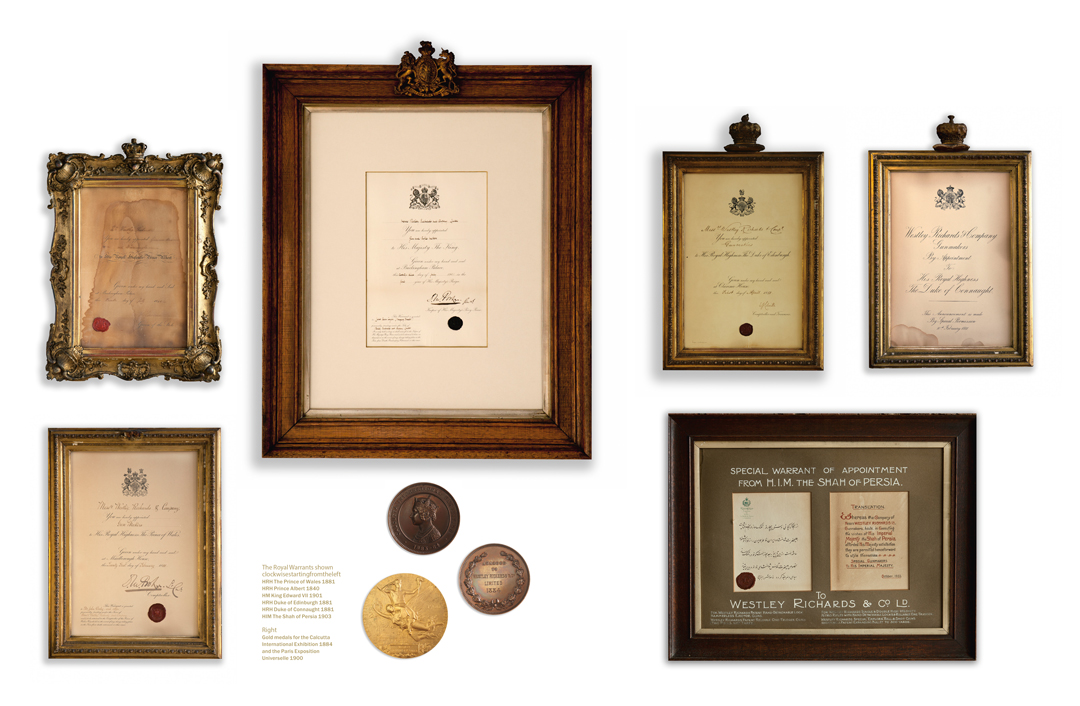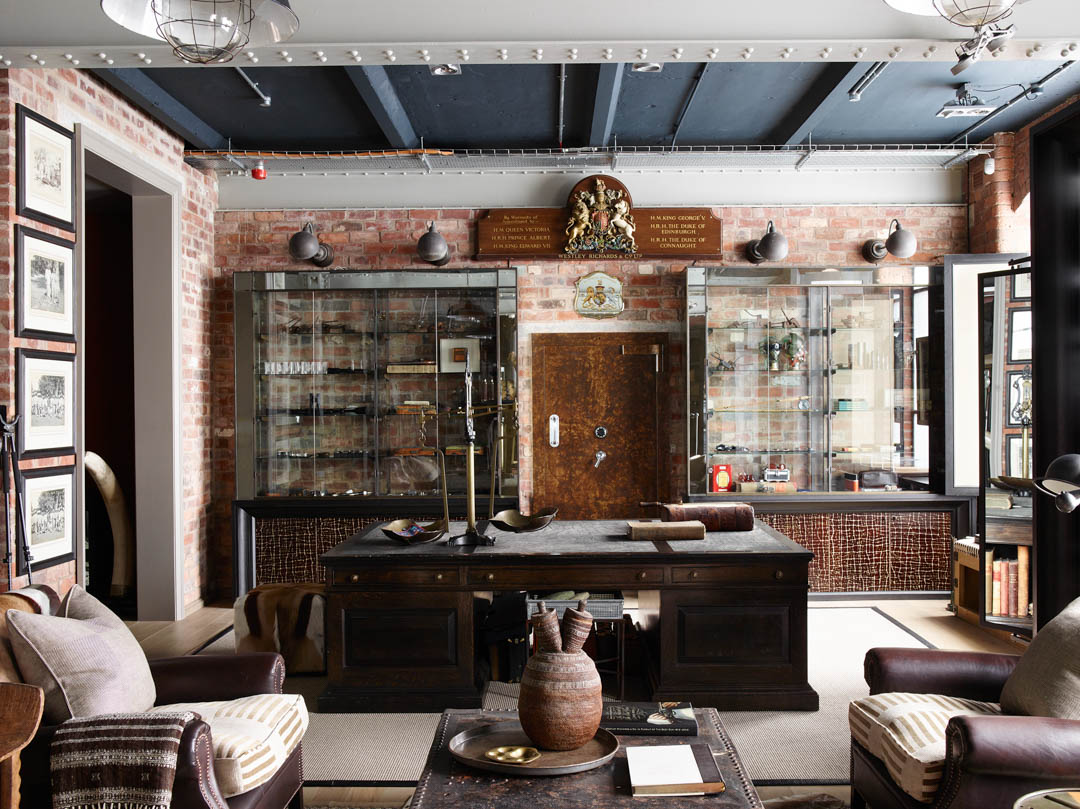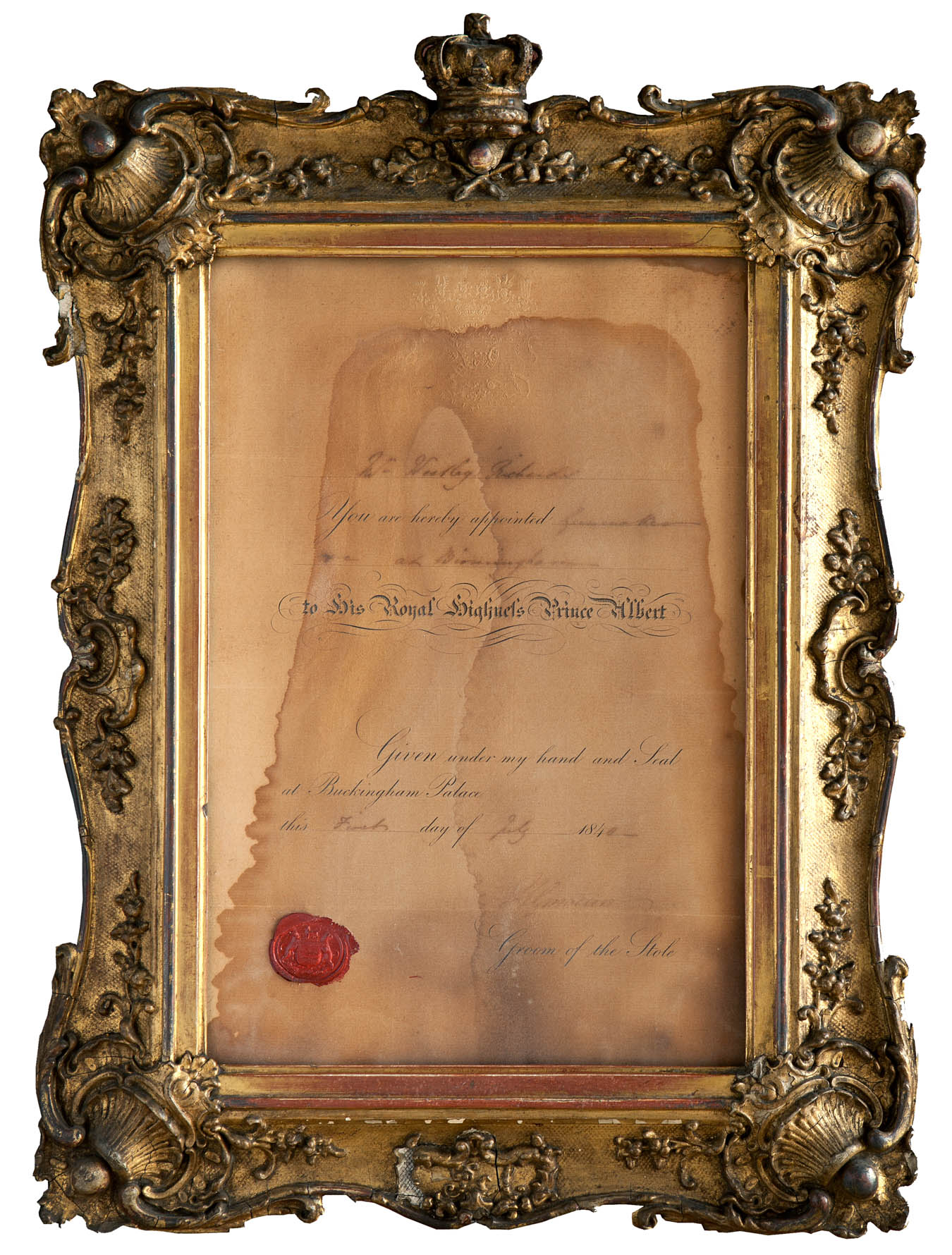 In time, Westley Richards gained additional Royal Warrants from the Duke of Connaught, the Duke of Edinburgh, Queen Victoria and King Edward VII, who regularly shot with our guns.
The company's last Royal Warrant was presented by King George V, himself an internationally famous sporting shot. Interestingly, both he and his son King George VI learnt to shoot with Prince Albert Edward's Westley Richards 28 bore muzzle-loader.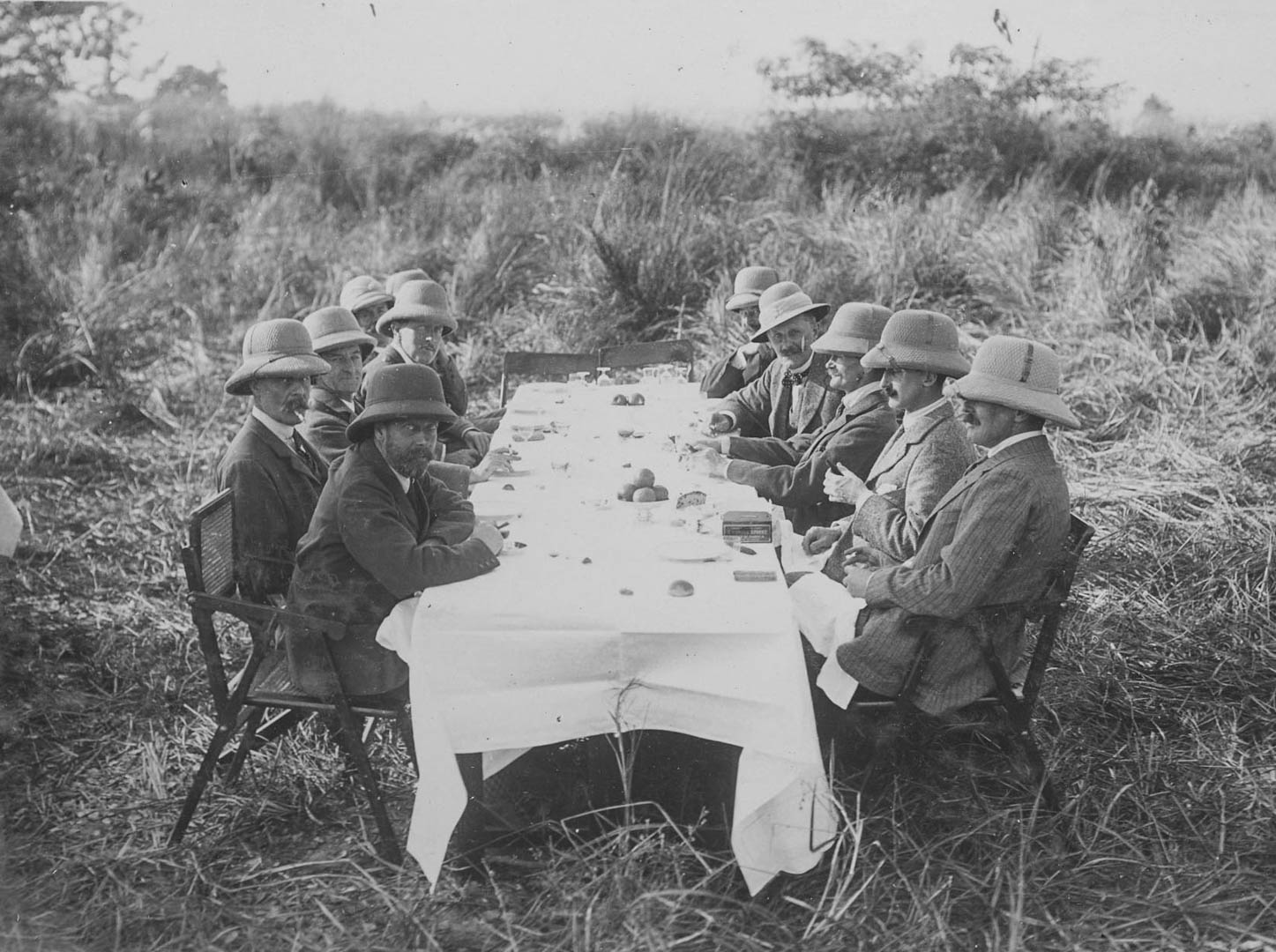 The Royal connection in Britain did no harm to the order book, with overseas monarchs and the rulers of Indian princely states becoming regular customers.
Their influence reaches into the modern era, with many of today's guns and rifles commissioned by the royal families of several countries in the manner of the most lavishly decorated presentation pieces of the Victorian and Edwardian eras.
Perhaps one day, another British monarch will commission Westley Richards to build a new gun or rifle. Whenever that may be, we are ready. We have done it before, we can do it again.