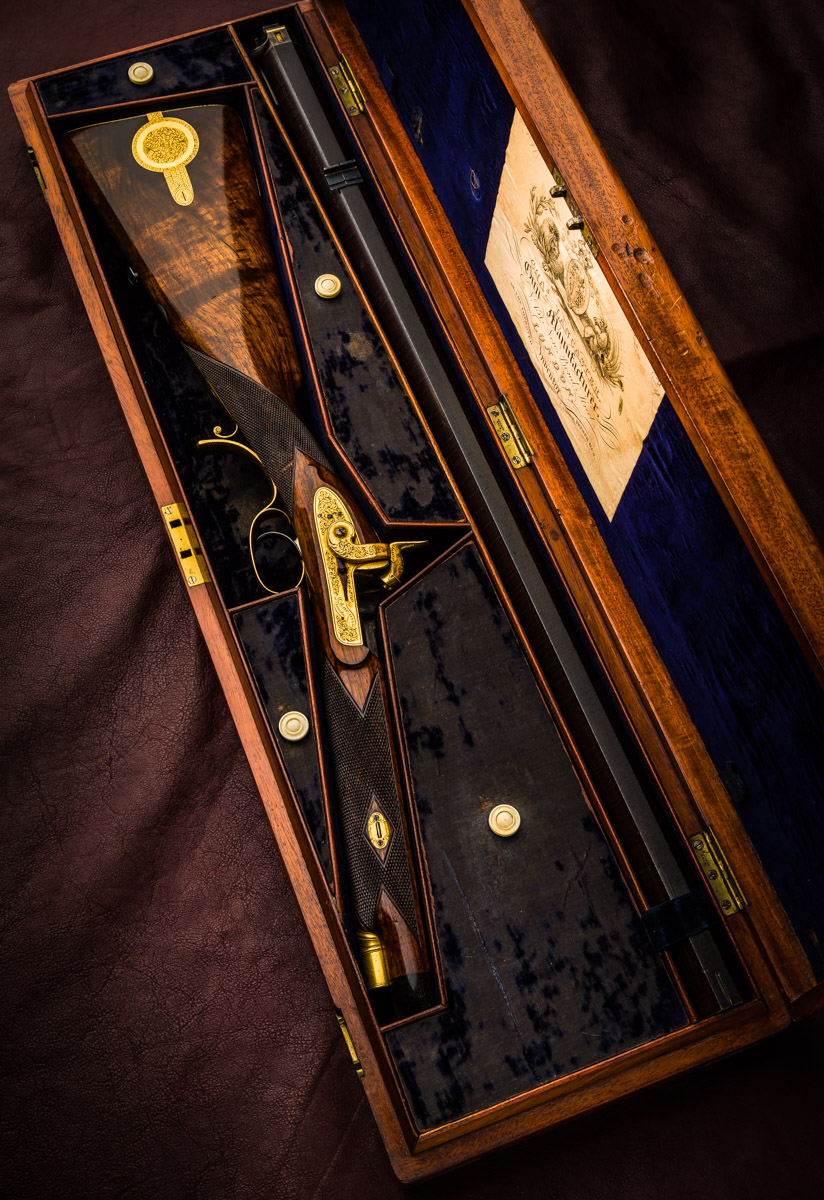 Clearly the nobility of India was infatuated by the guns and rifles being built by the great British gun houses and all credit must be given to Charles Lancaster for producing such superb examples of the gun and rifle makers craft. Founded in 1811 in the City of London, Charles Lancaster Snr was renowned as a barrel maker and soon established himself as one of the capitals premier makers. With the expansion of empire so followed the expansion of the company and in particular an association with the Indian continent. Royal patronage both at home and abroad was very much a part of the company's history from the mid 1800's up until the 1930's when the company amalgamated with Grant & Lang.
This particular percussion rifle is a 6 bore single barrel big game rifle with all furniture and lock work gold washed, as much for display of wealth as for protection from the Indian environment. Certainly unfired to this day, the rifle in its original case with every tool necessary to keep the rifle in service, is a wonderful time capsule and probably more valuable today than when it was originally built.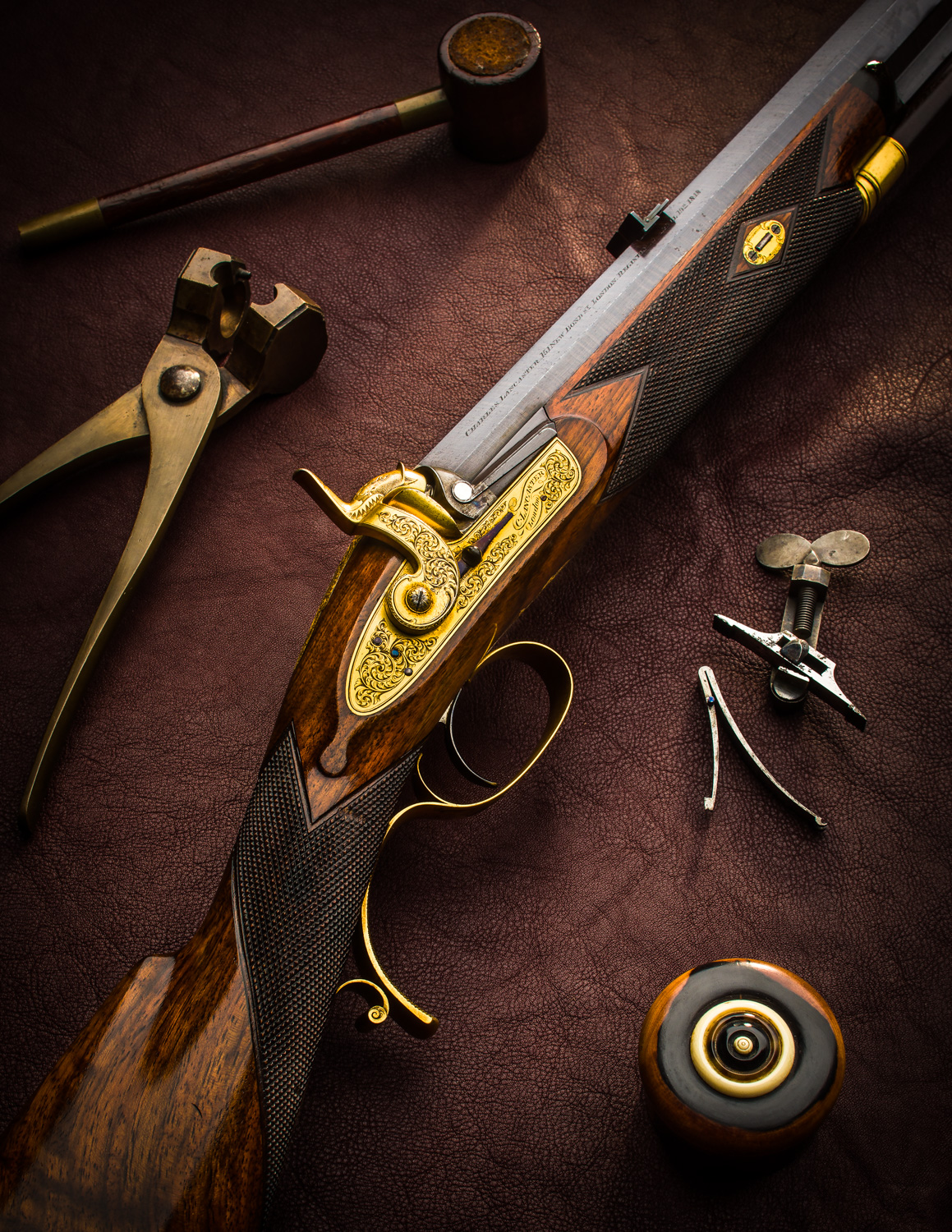 Stunning gold washed lock work and furniture.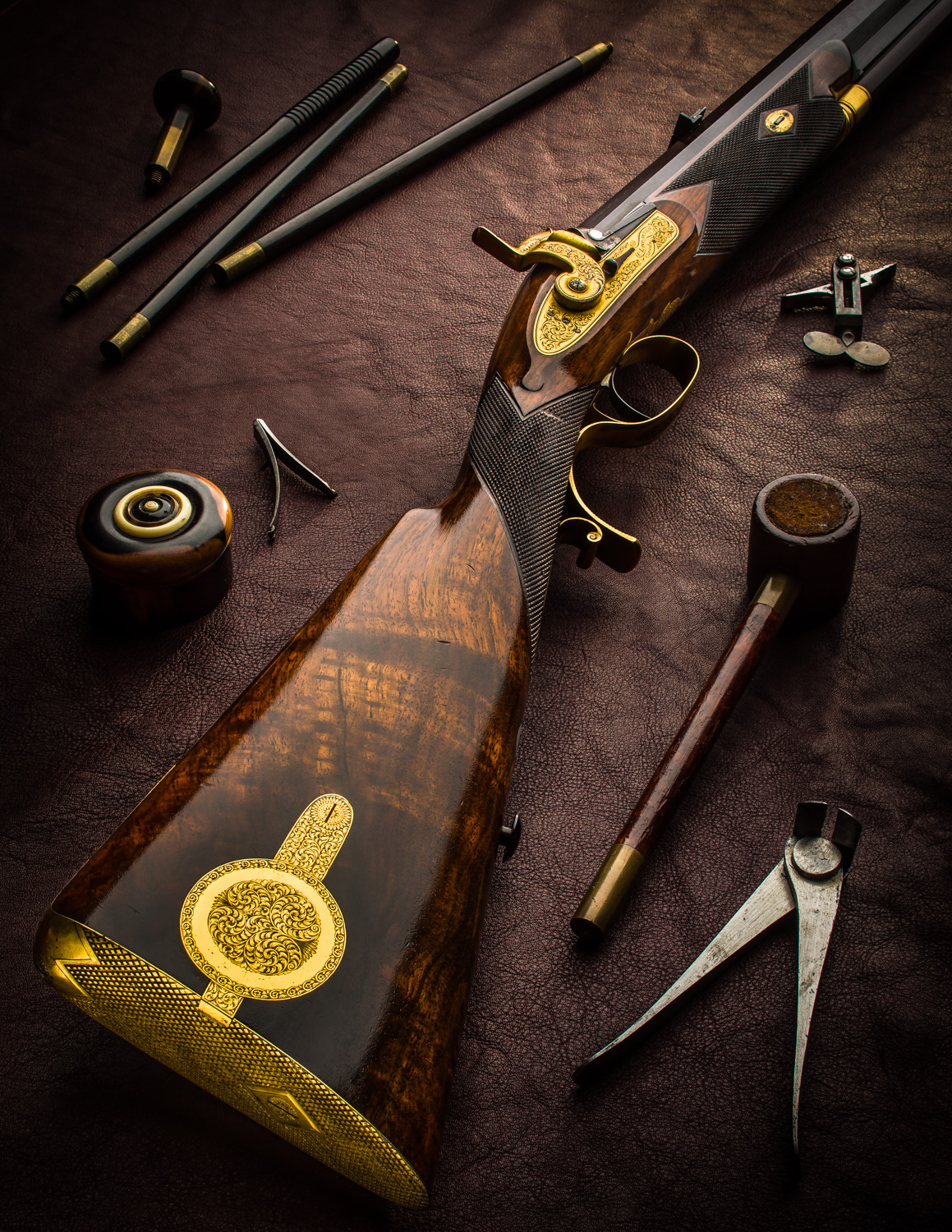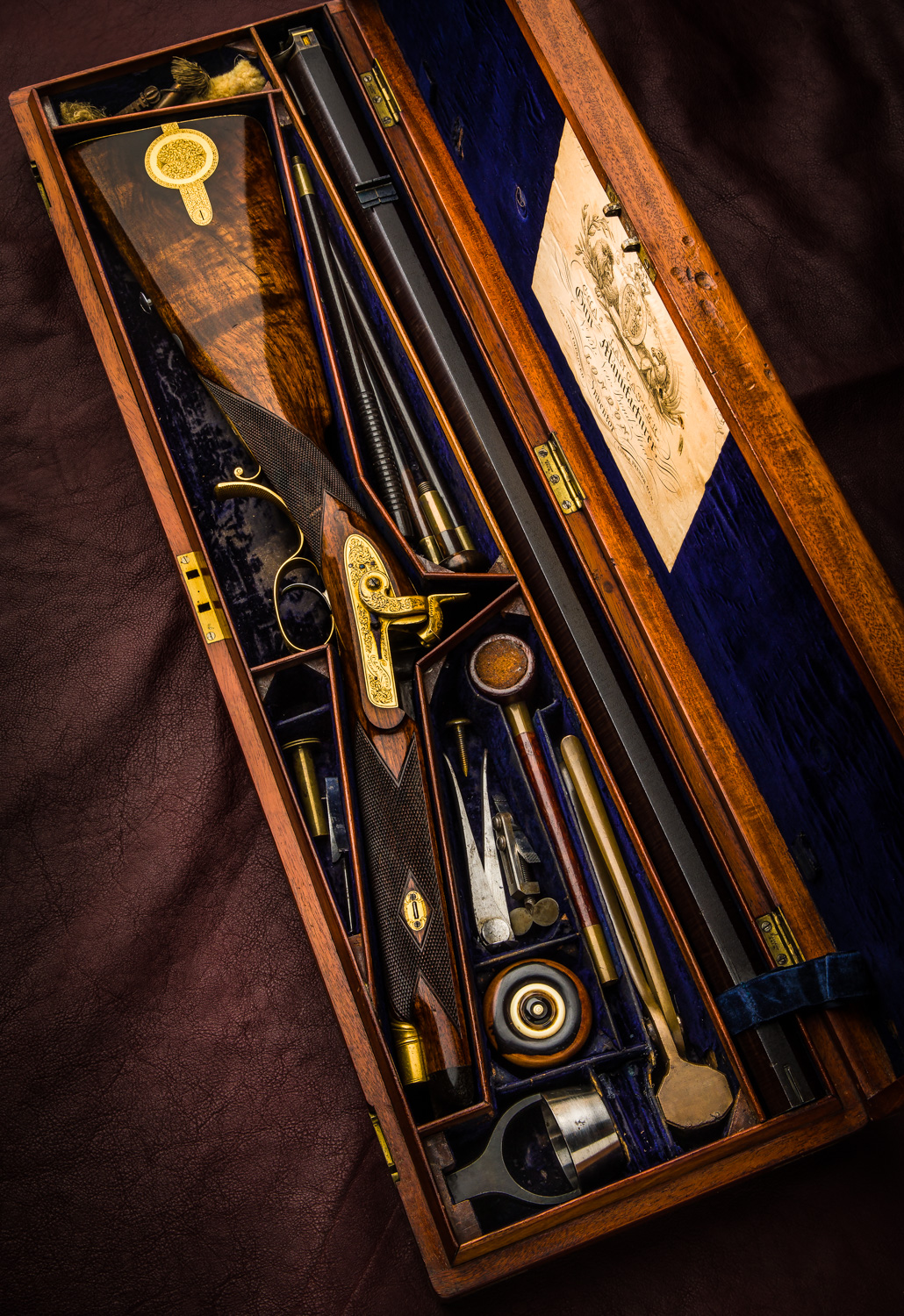 Wonderful array of tools to keep the rifle in service.