One of, if not 'the' hardest aspects of making bespoke guns today is managing peoples expectations regarding time. People want something superb, unique and bespoke but without the wait, an impossible combination. You can, I am sure go out today and buy something superb but it will certainly not be unique and bespoke for you. There will have to be a compromise, perhaps accepting 28 inch instead of 30 inch barrels, perhaps engraving you like but not love, you will be buying something made for someone else, not for you.
There is, I am afraid, no solution for the time it takes to make a best gun, I have said it before, it takes what it takes and the gun cannot leave until it is absolutely perfect. Modern gunmaking introduced CNC machining to make better parts but these still have to be fitted together by hand and eye and filed up in a similar manner. The gunmaking houses each has only a small team of craftsmen, each working on an individual gun at any one time. Time guides are set, but rarely met. A good example is perhaps in the stocking, if you head up a blank of beautiful wood, start pulling it off to find a shake, a hole or other problem, there is only one solution, you have to start again, more time is needed! If the blacking of barrels is not right it has to be done again, if the engraving is not detailed enough it needs further work, the finished stock is scratched by the case maker and has to be redone. The problems and minor details I promise you are endless!
I know from my experience that the very best guns have, and always will go to those who understand this process and are prepared to wait, to the people who allow the craftsmen, engravers and finishers the time to do their very best work, allowing them time to make a  truly bespoke gun for an especially unique customer.
We are, as always, very thankful for your orders and totally admire your patience!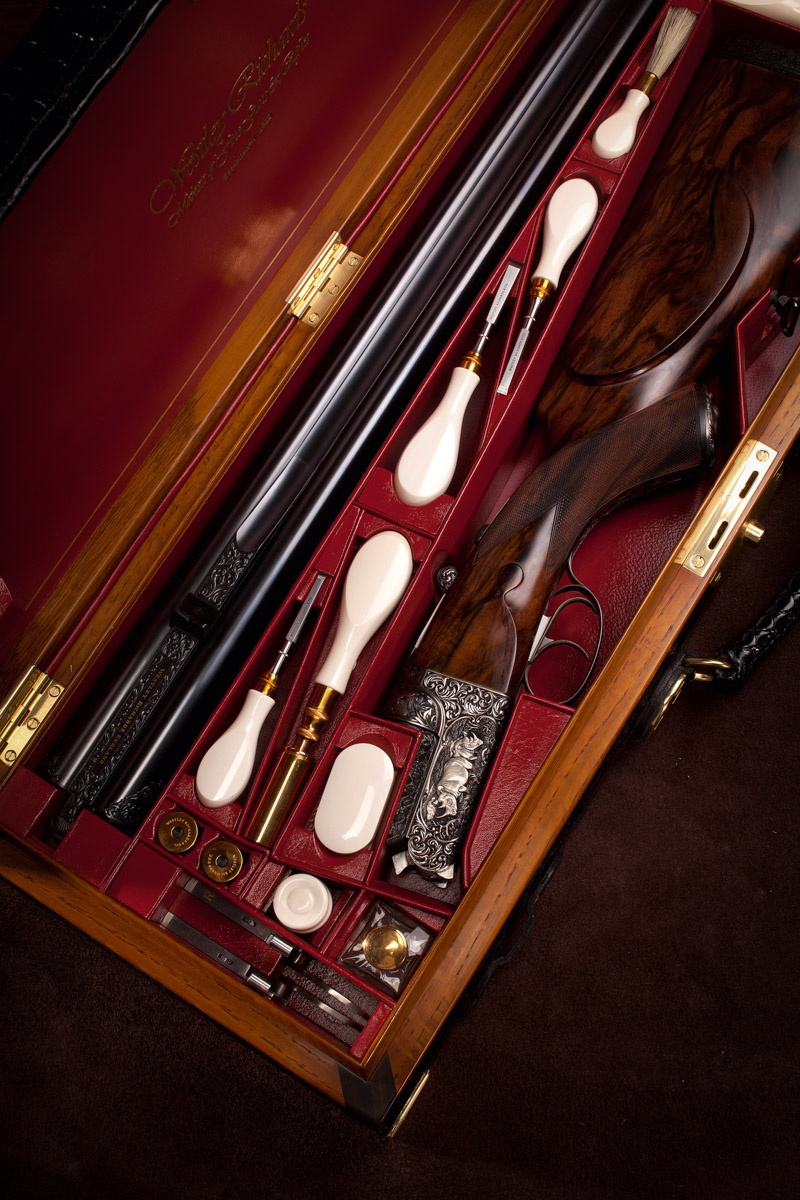 Westley Richards 600NE Droplock Rifle Engraved by A. M. Brown circa 1992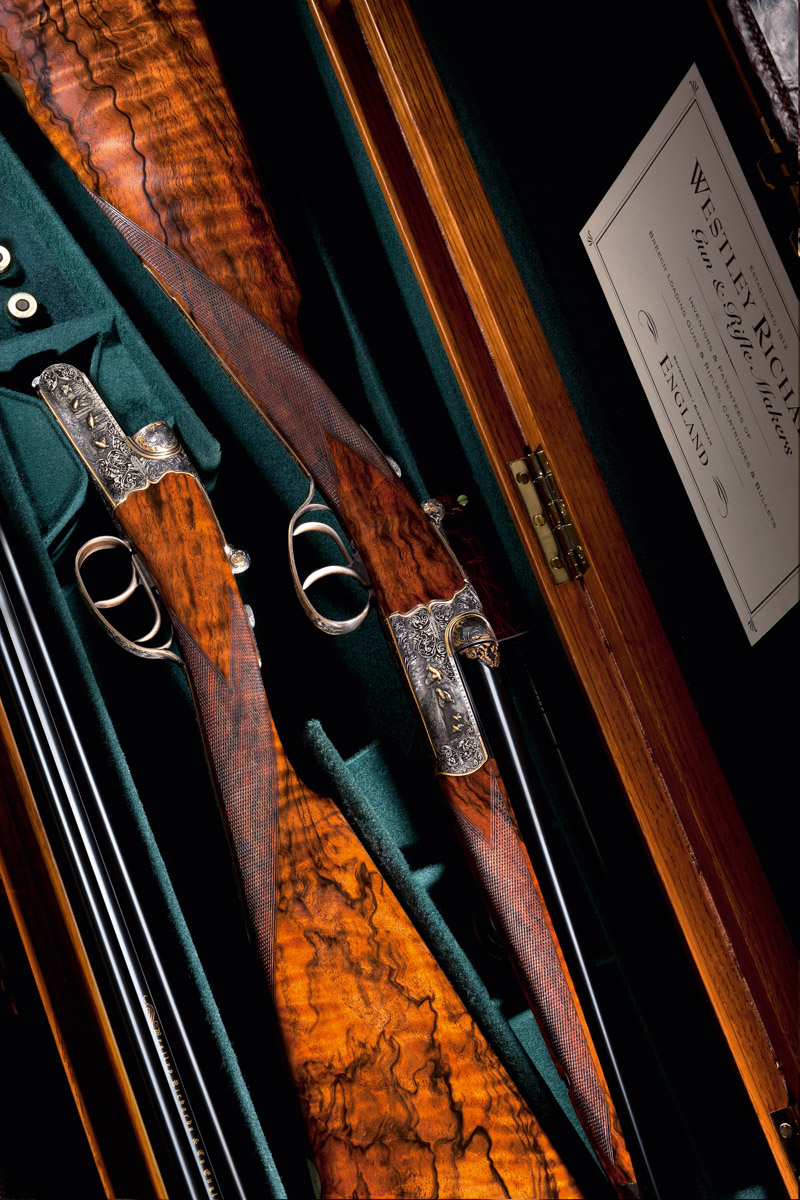 Pair of Westley Richards 20g Droplock Guns Engraved by Vince Crowley.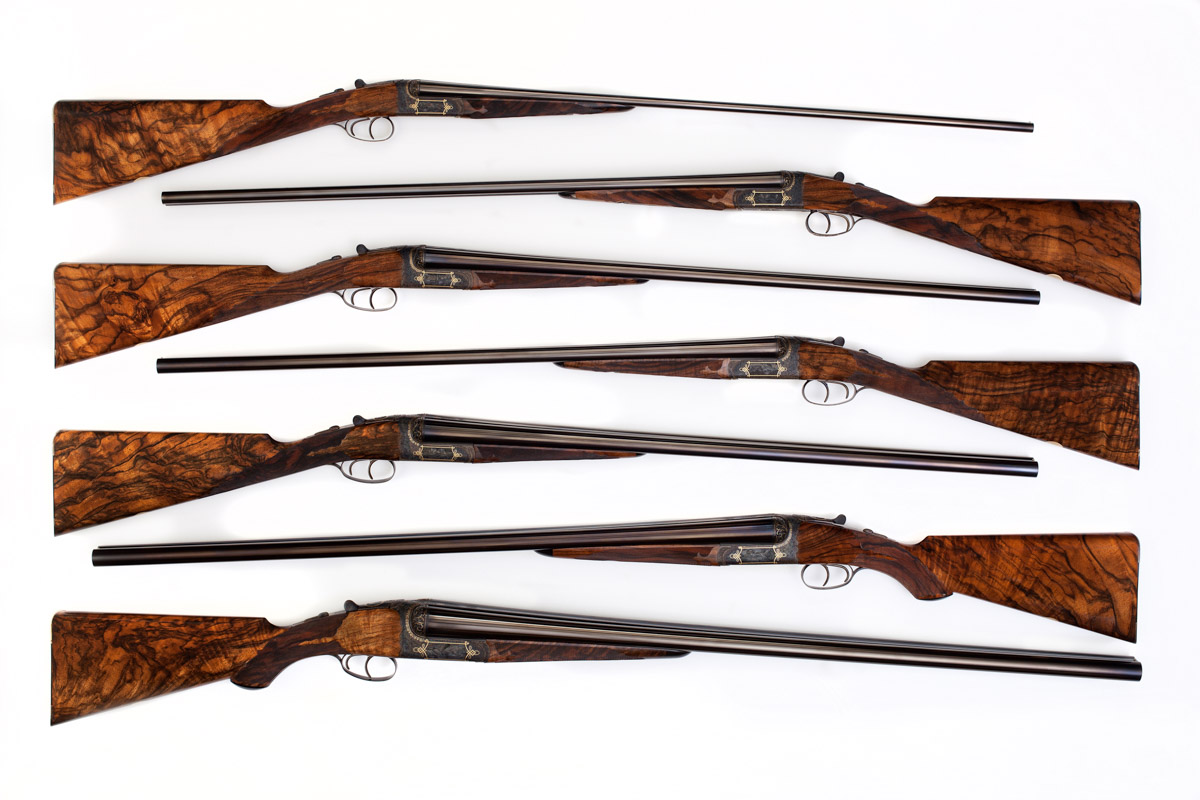 Set of 7 Westley Richards Droplock Shotguns Engraved by Peter Spode and the late Shaun Banks.