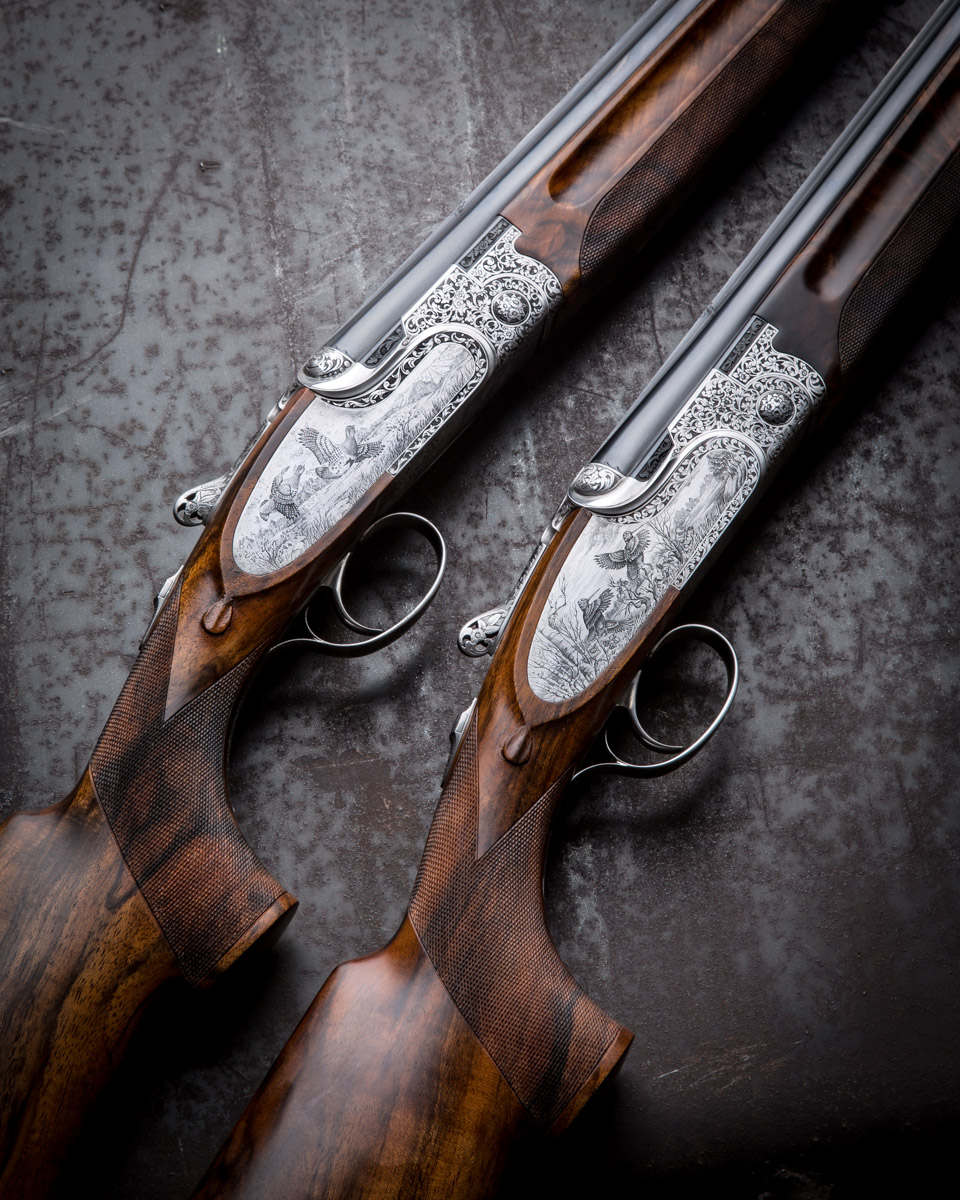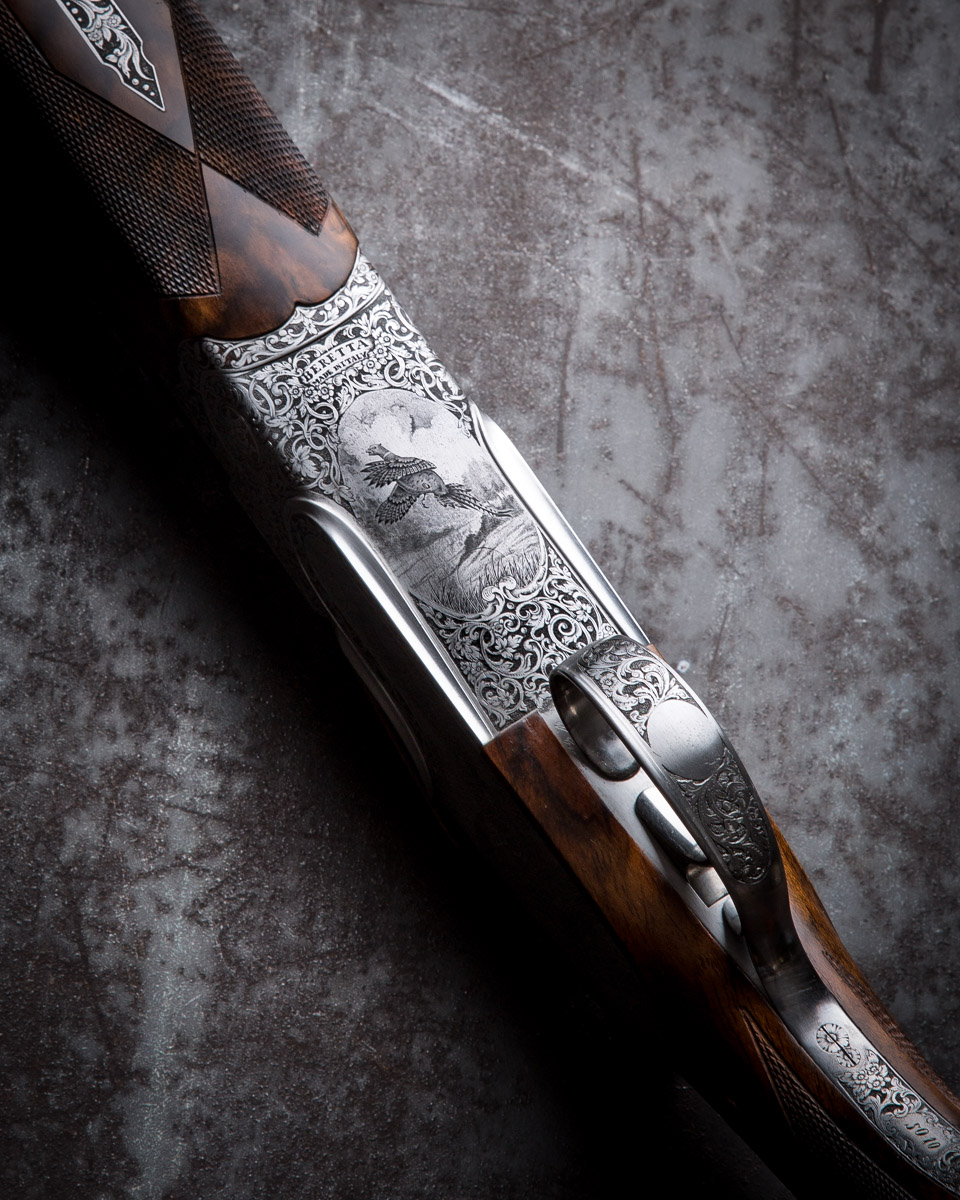 Typically fine Italian engraving depicting Cock Pheasant.
Machined from a solid piece of steel this hand detachable sidelock design is unique to Beretta. Using a bifurcated lump like the famous Boss & Co. and J.Woodward designs, the low profile SO actions are instantly recognised by the opposing shoulders of the receiver and barrels. Each action is scaled specifically to its gauge and reinforced with a Kersten type double cross bolt. The design makes the actions exceptionally robust yet slim, trim and a delight to handle. The graceful shape of the action is complemented by a pinless surface with hidden detachment levers making them an uninterrupted canvas for the World class engraving the Italians are famous for.
Two wonderful examples of the SO10 have recently walked into the U.S. Agency. A true pair of 20g SO10 EELL, Beretta's highest grade guns. The pair is beautifully engraved by Maestro Dario Cortini in unbelievably realistic bulino engraving of English partridge, woodcock and pheasants complemented by a decorative Italian scroll. The 30" barrels, solid top and side ribs, with great stock dimensions make these guns a practical choice for the driven bird hunter.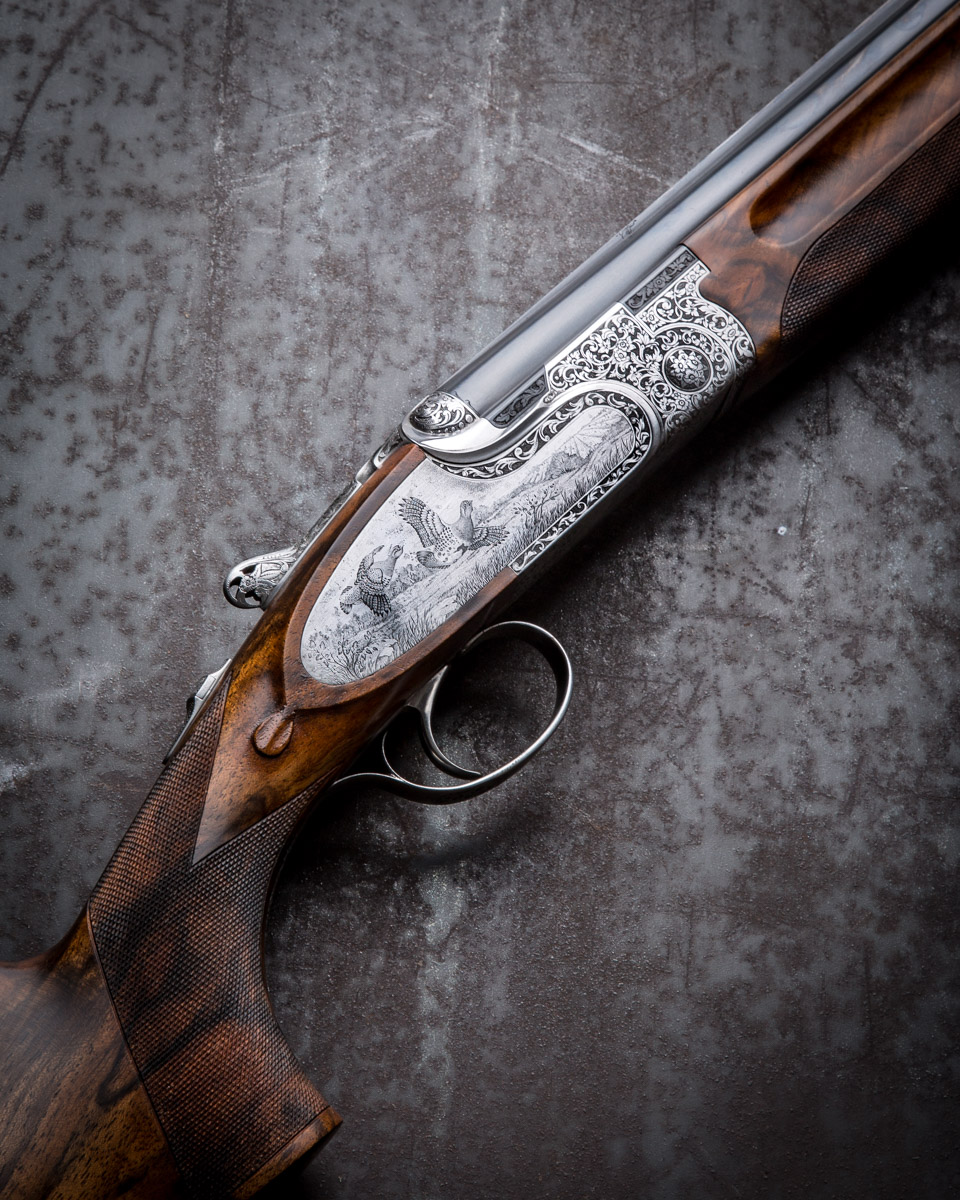 English partridge and woodcock grace the opposing locks on each gun.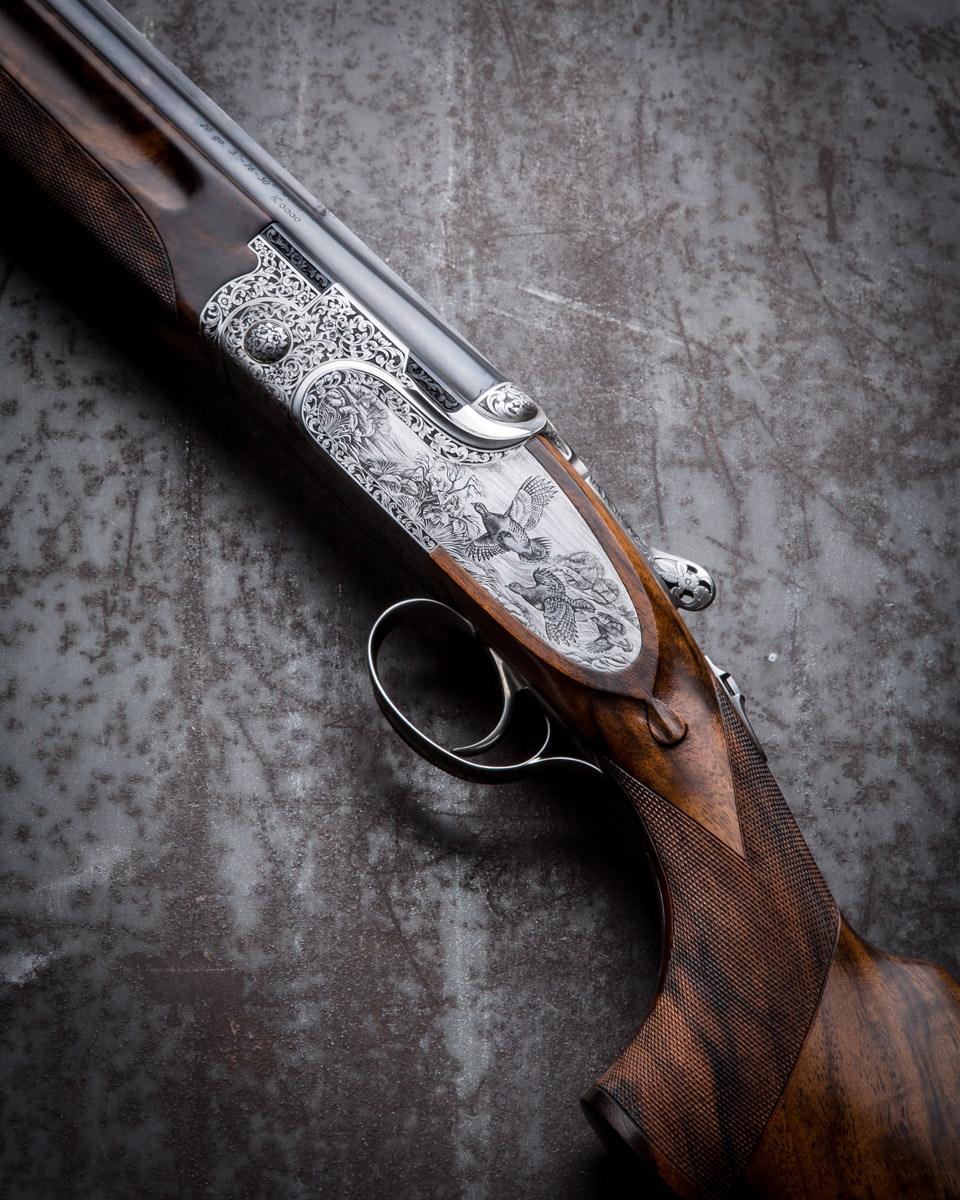 For further information please contact: ld@westleyrichards.com