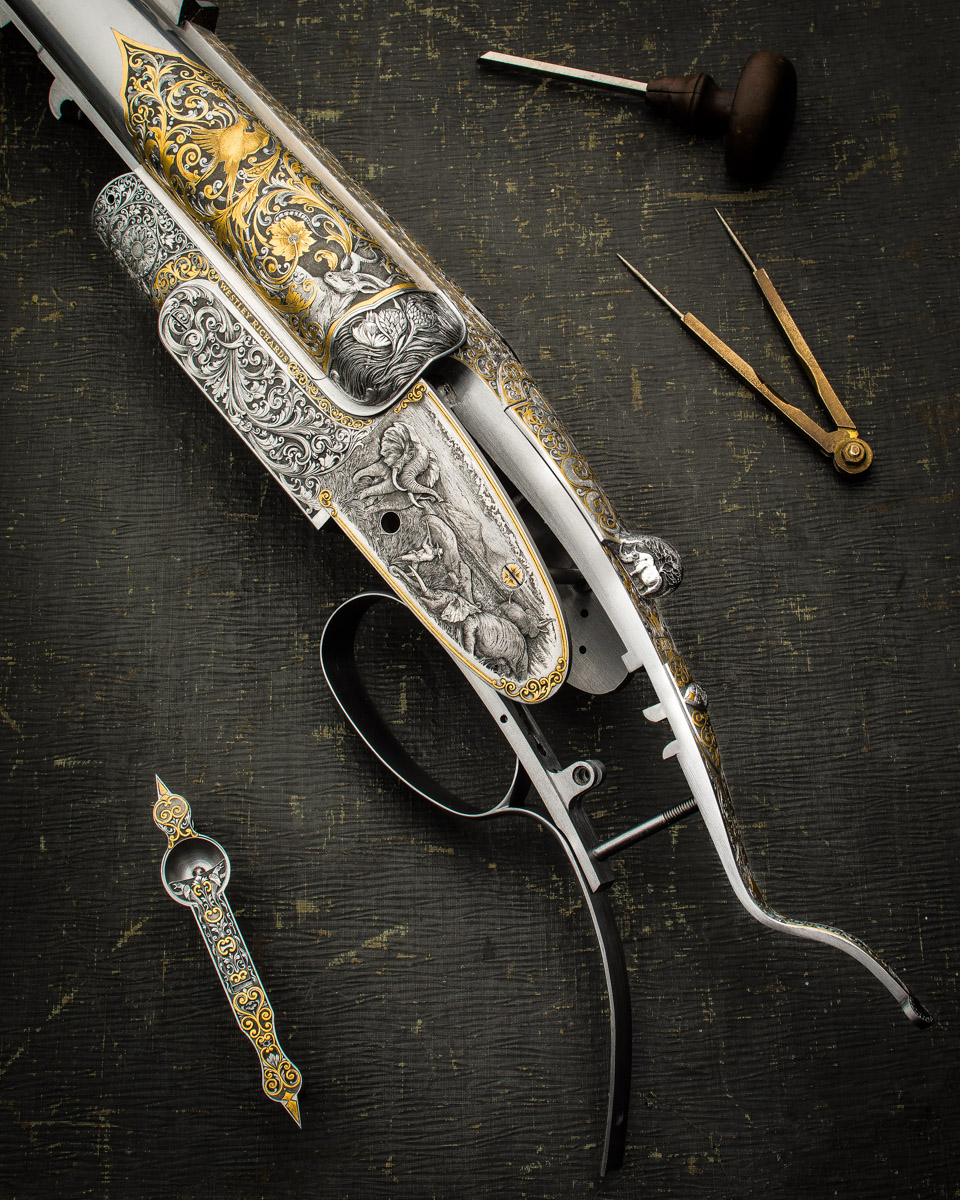 I remember fondly the first time I met Vince when in truth we were both kids just starting out in the gun trade.  He approached the door at the old Westley Richards factory in Bournbrook like a scrawny Oliver Twist and rather quietly asked 'Do you have any engravers that can help me?  I would like to be a gun engraver.' Lucky for Vince we had one of finest of the day Rashid El Hadi on site who took Vince under his wing and as the saying goes 'the rest is history'.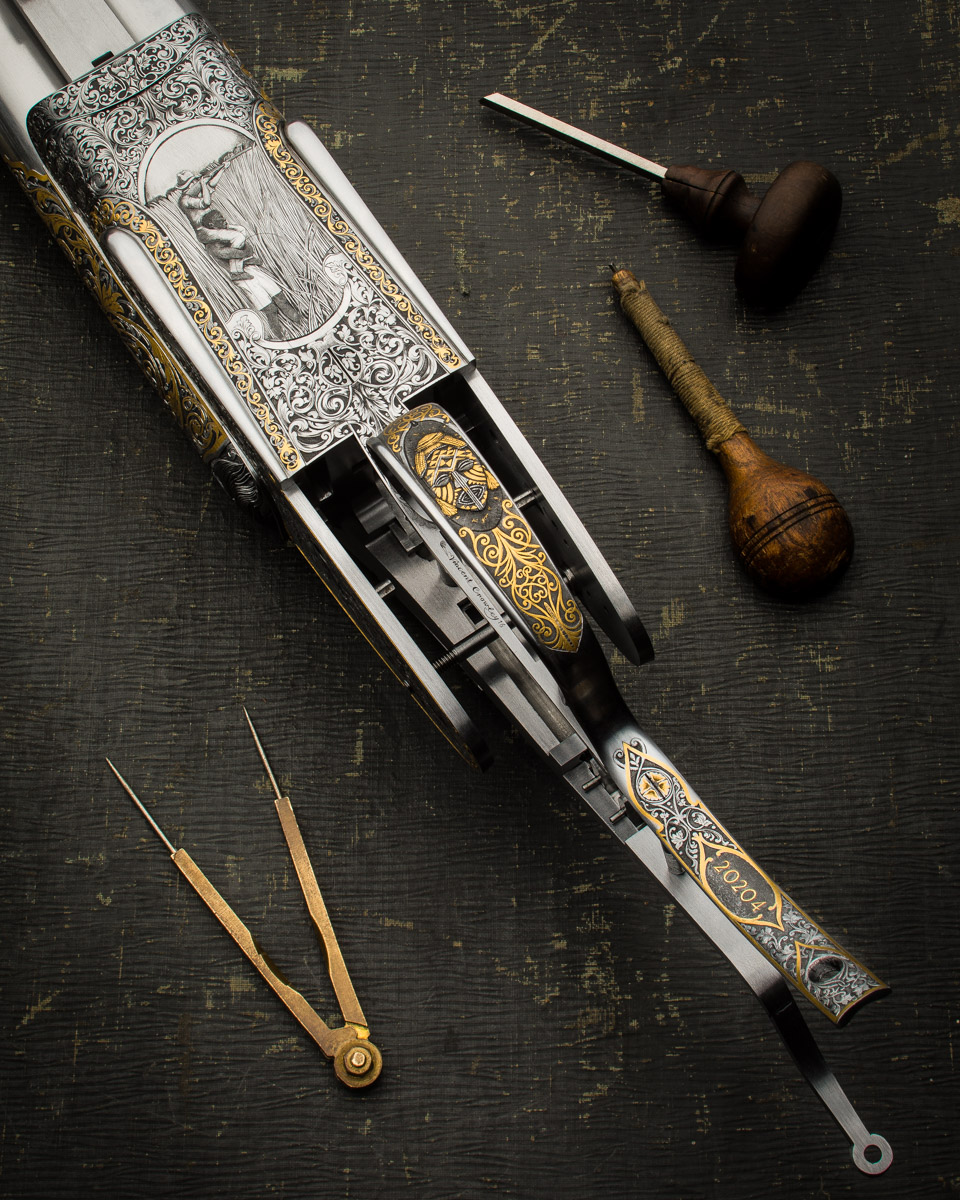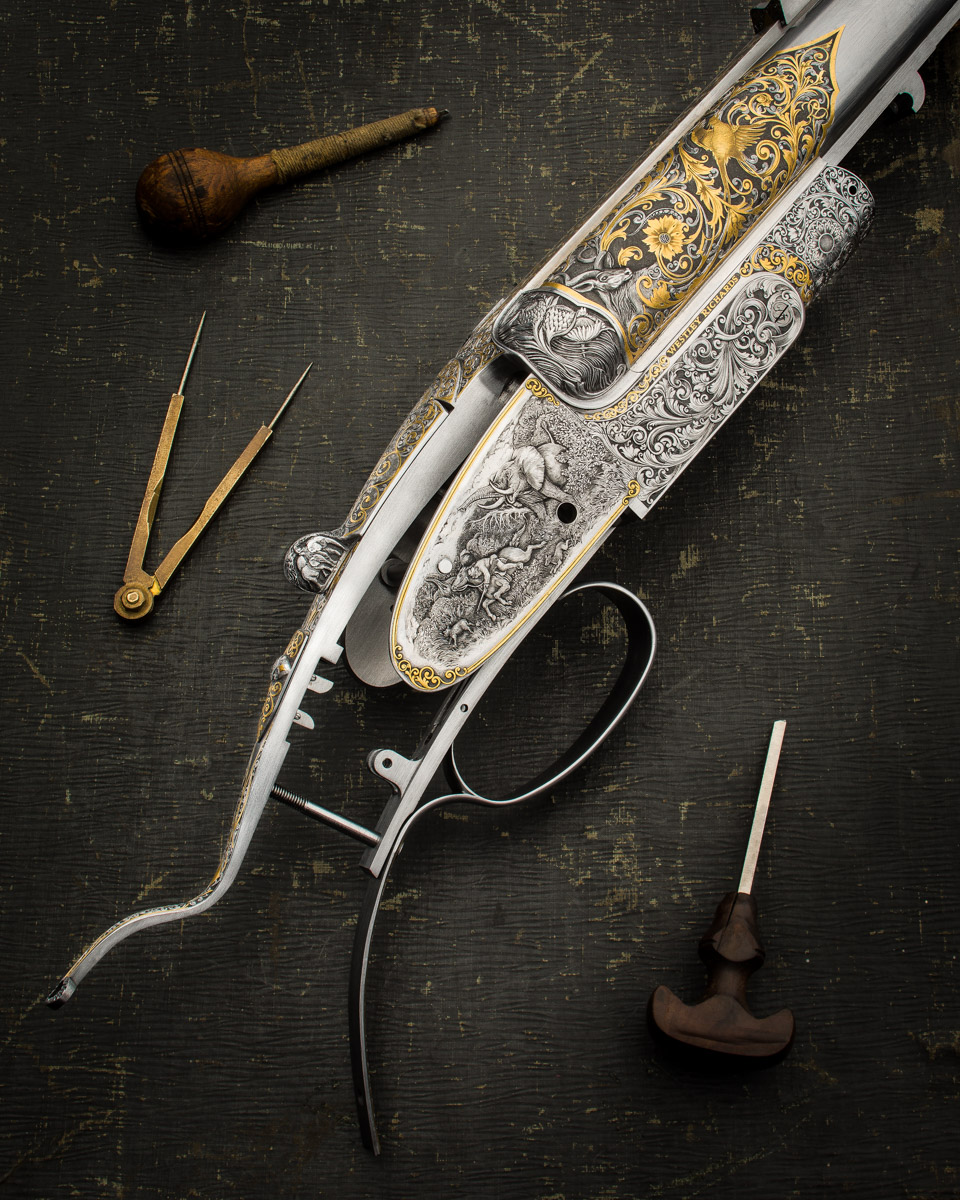 The basis for this exhibition project is our .600 sidelock ejector double rifle action, with extended tang, back action locks, model 'C' dolls head fastener and snap action lever work.  These heavy action .600's really do make a statement and they provide a huge canvas upon which to work.  The gunmakers here at the factory put many hundreds of hours of patience and skill into building and preparing this magnificent rifle for Vince.
The theme of the rifle is classic hunting scenes from the 'Dark Continent' combined with a general feel for the flora and fauna. Vince himself estimates that he spent somewhere in the region of 3000 hours engraving this monster.  Hard to believe?  Just take a look. Practically every single inch of the action has been embellished and what you find on closer inspection is a delicate mixture of fine scroll, sculptured scroll, carving, flush gold inlay, raised gold, and game scenes. The grip trap you saw in an earlier post ('A singular piece of engraving skill') and we have yet to show you the butt plate!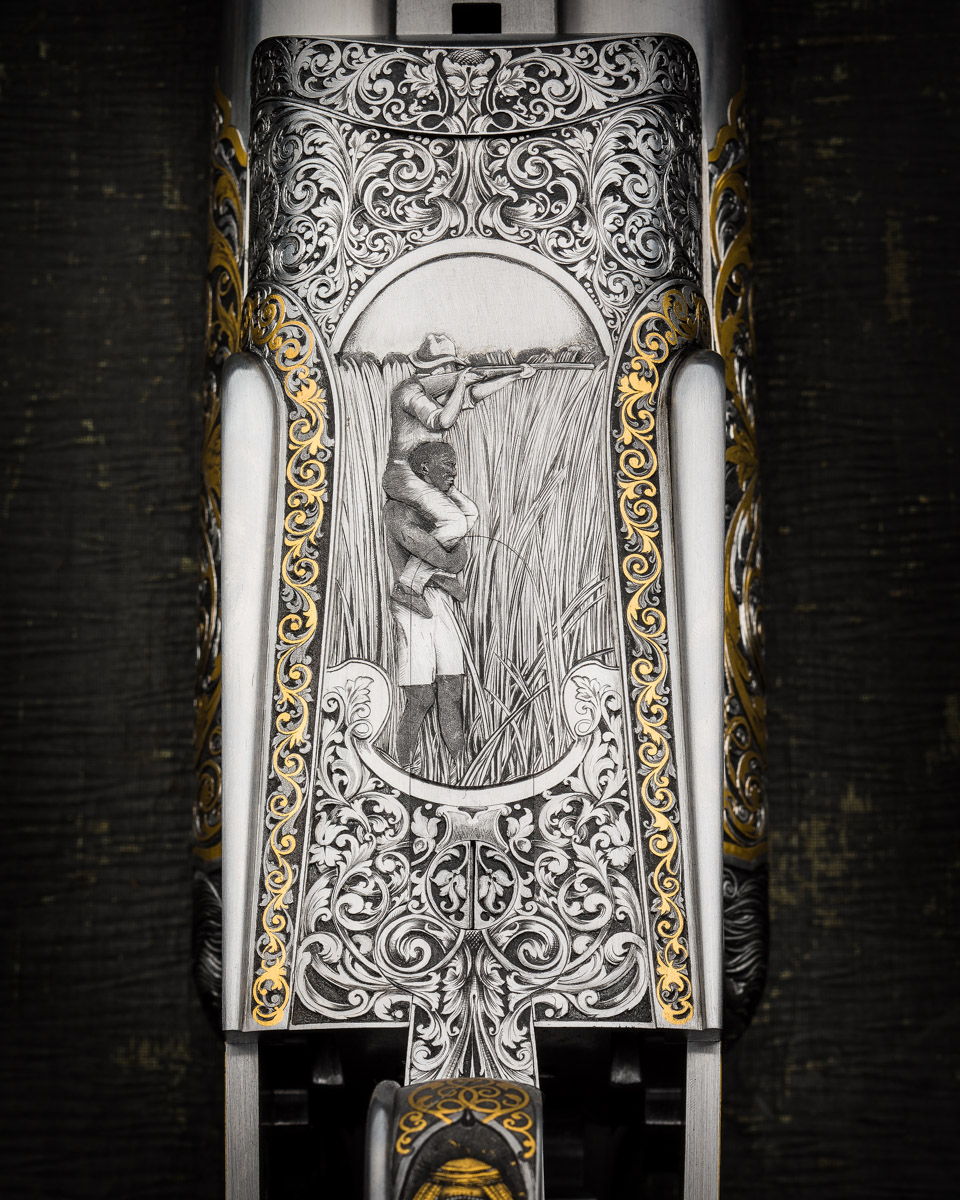 Some of the most outstanding workmanship is on the barrels where a combination of flush and raised gold work along with fine game scene detailing and carved animals is pretty spectacular.  Once complete the rifle should make quite a statement about the level of gunmaking and craftsmanship achievable today.