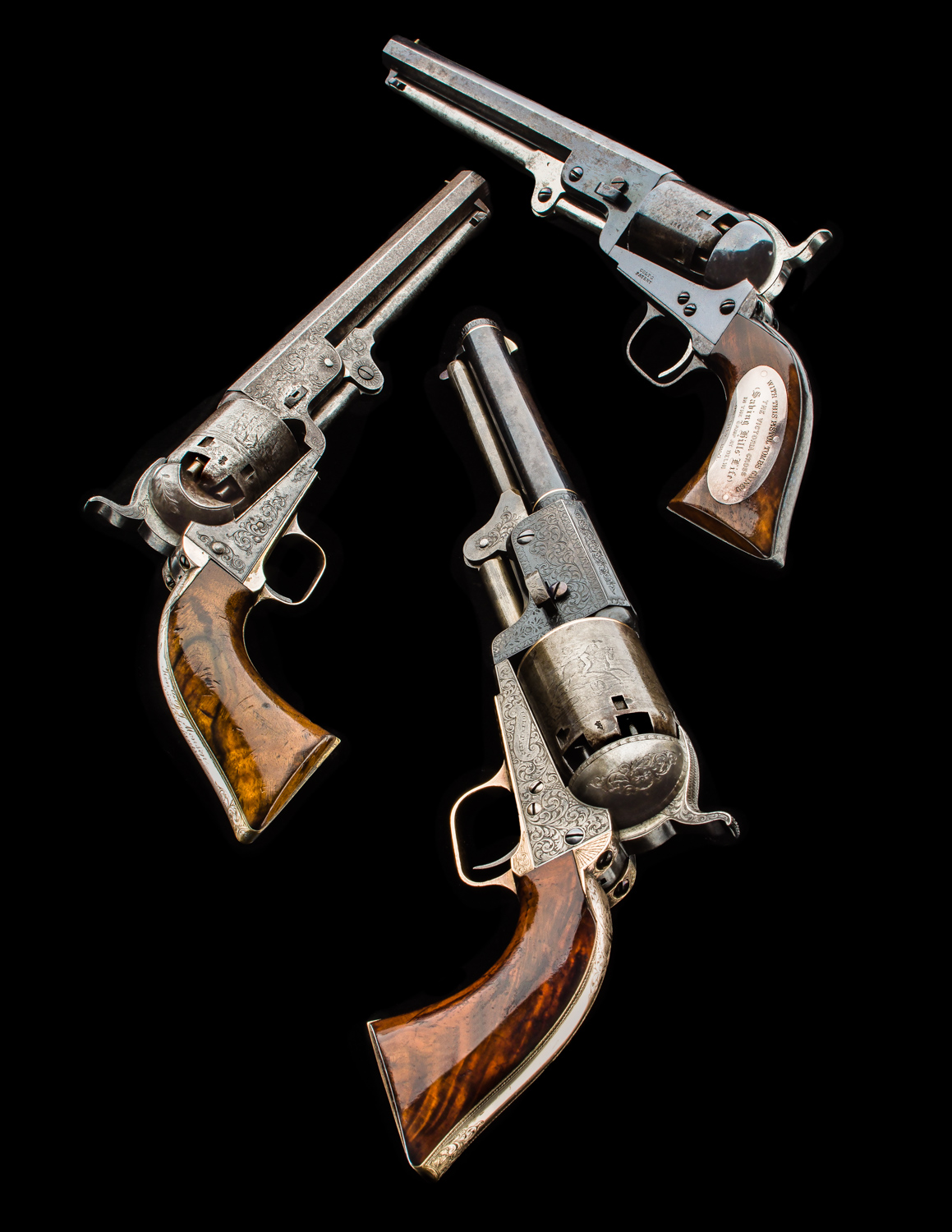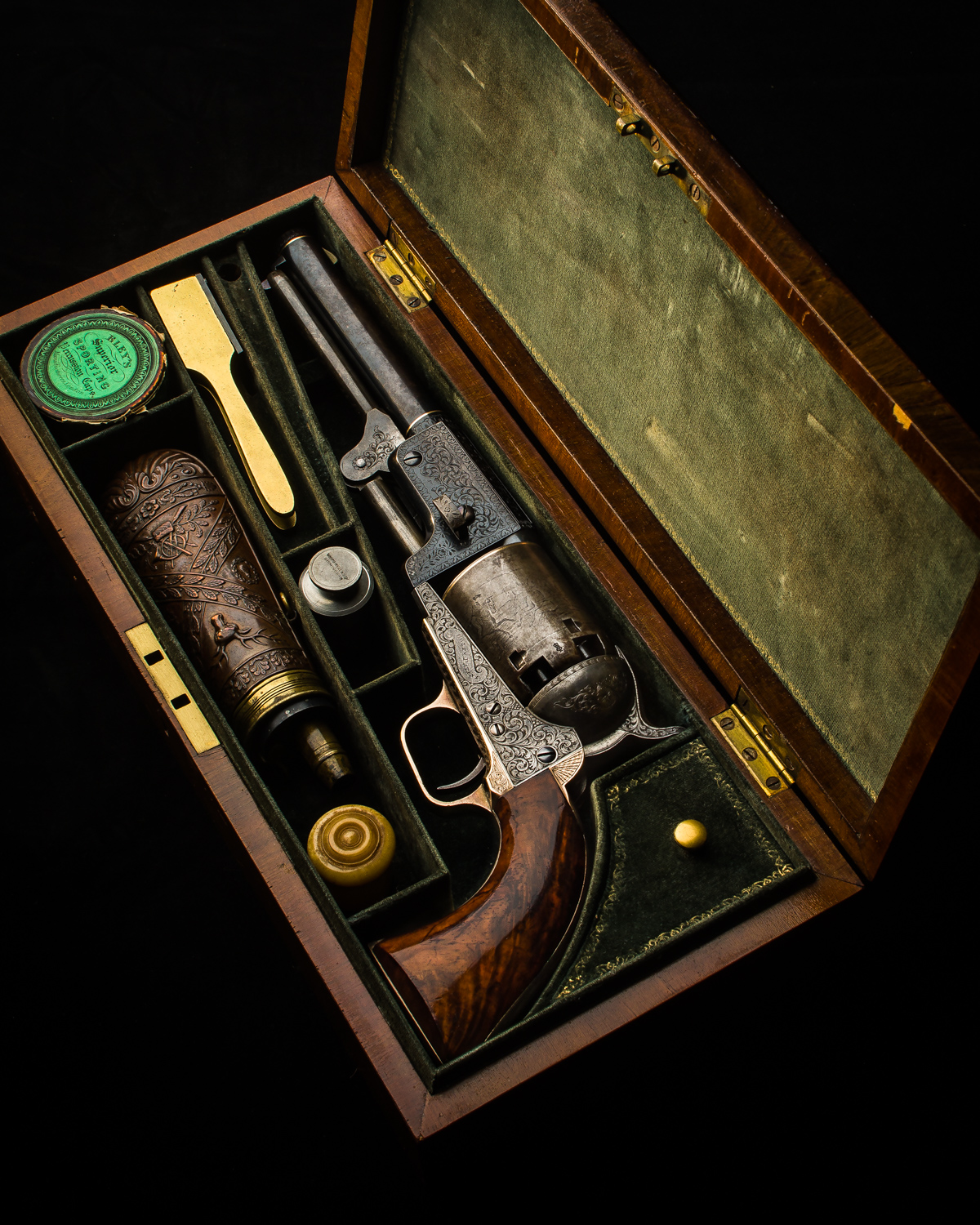 This fabulous .44 Colt 'Dragoon' is by all accounts special as it is a fully engraved or 'Presentation' model. Three models of dragoon were manufactured between the period 1848 and 1860 all with subtle variations. Numbers manufactured between all models was fairly low by modern production standards, which makes any of them highly collectible today. This revolver has the serial number 20.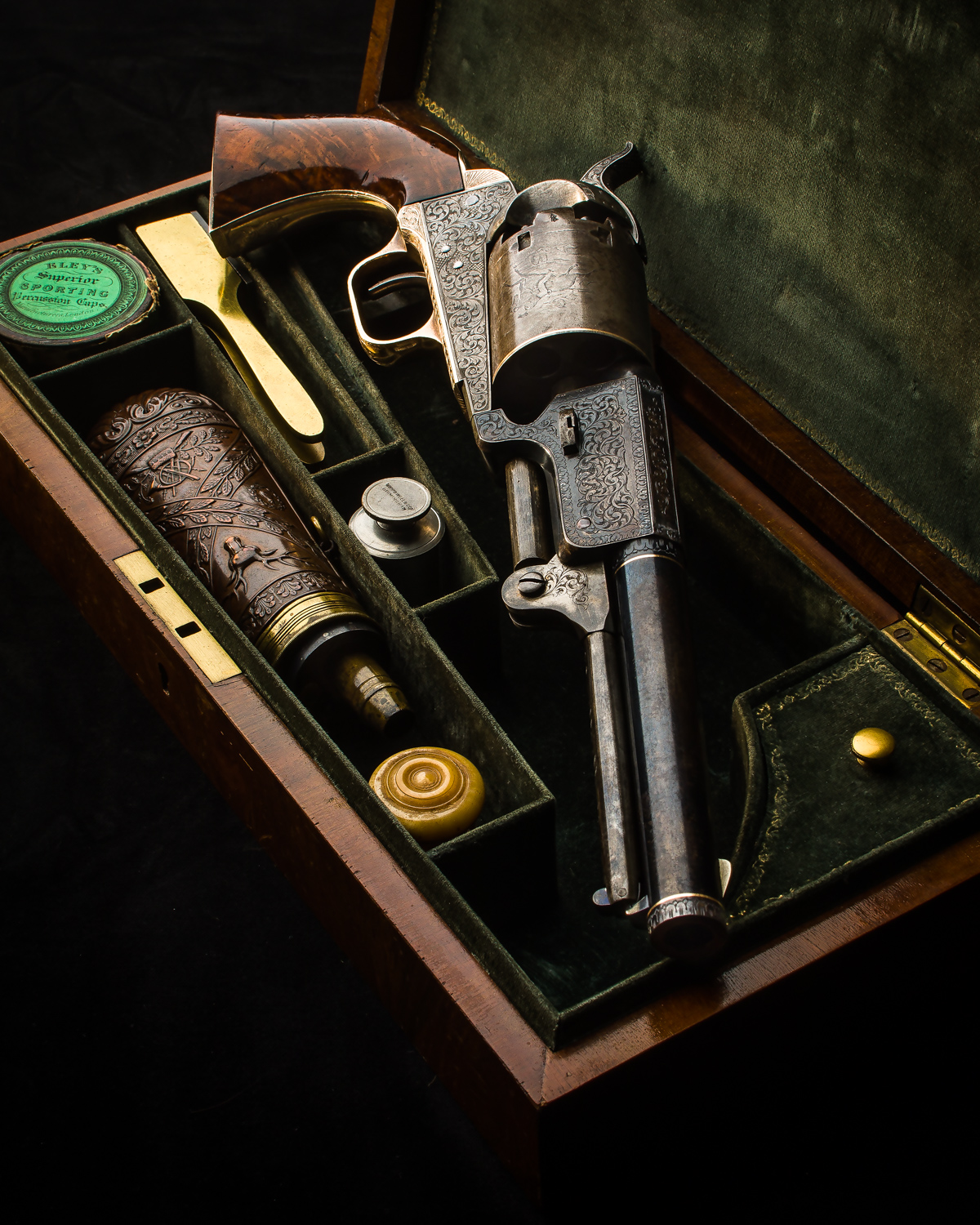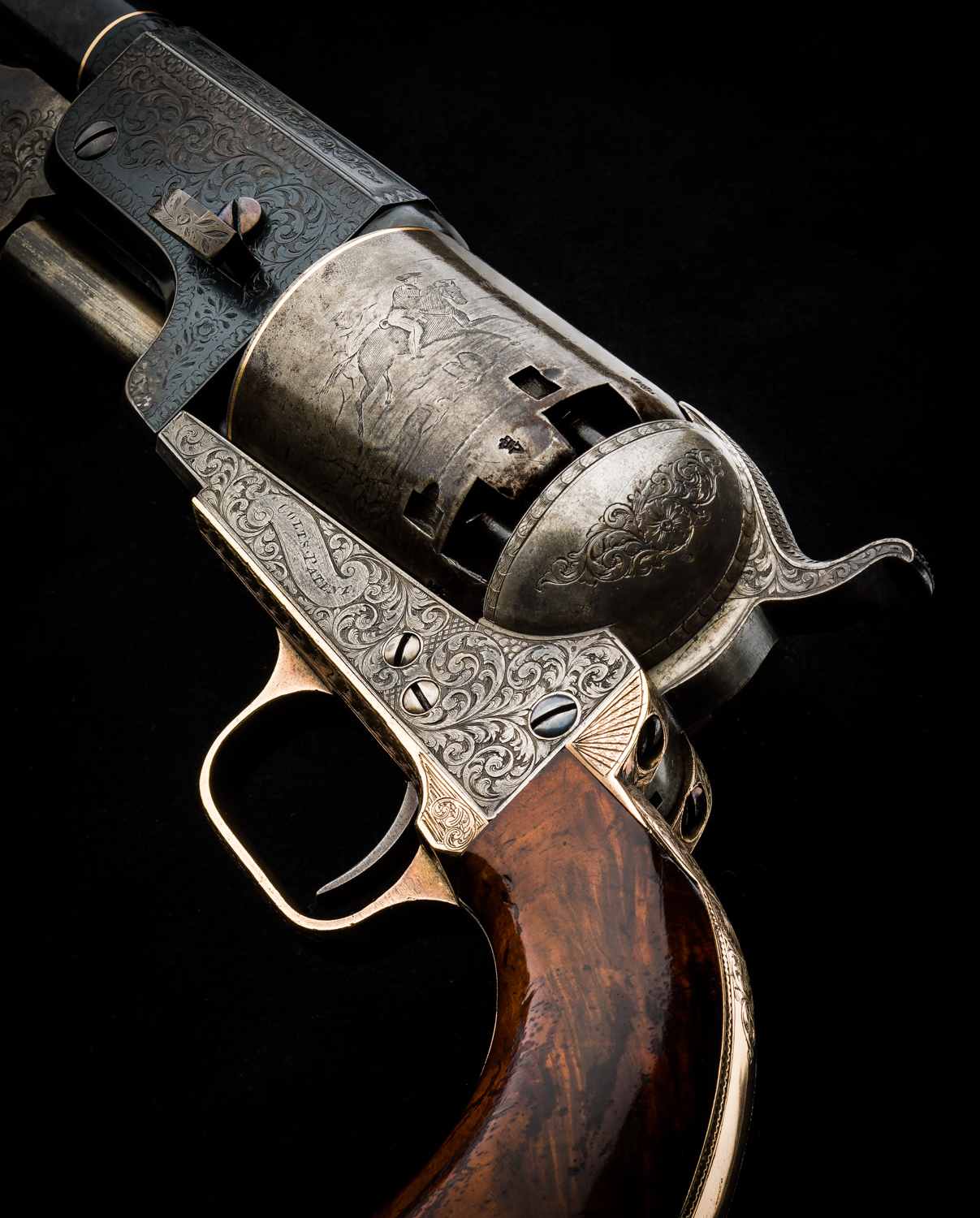 The wonderful 'English' style engraving on the 'Dragoon' revolver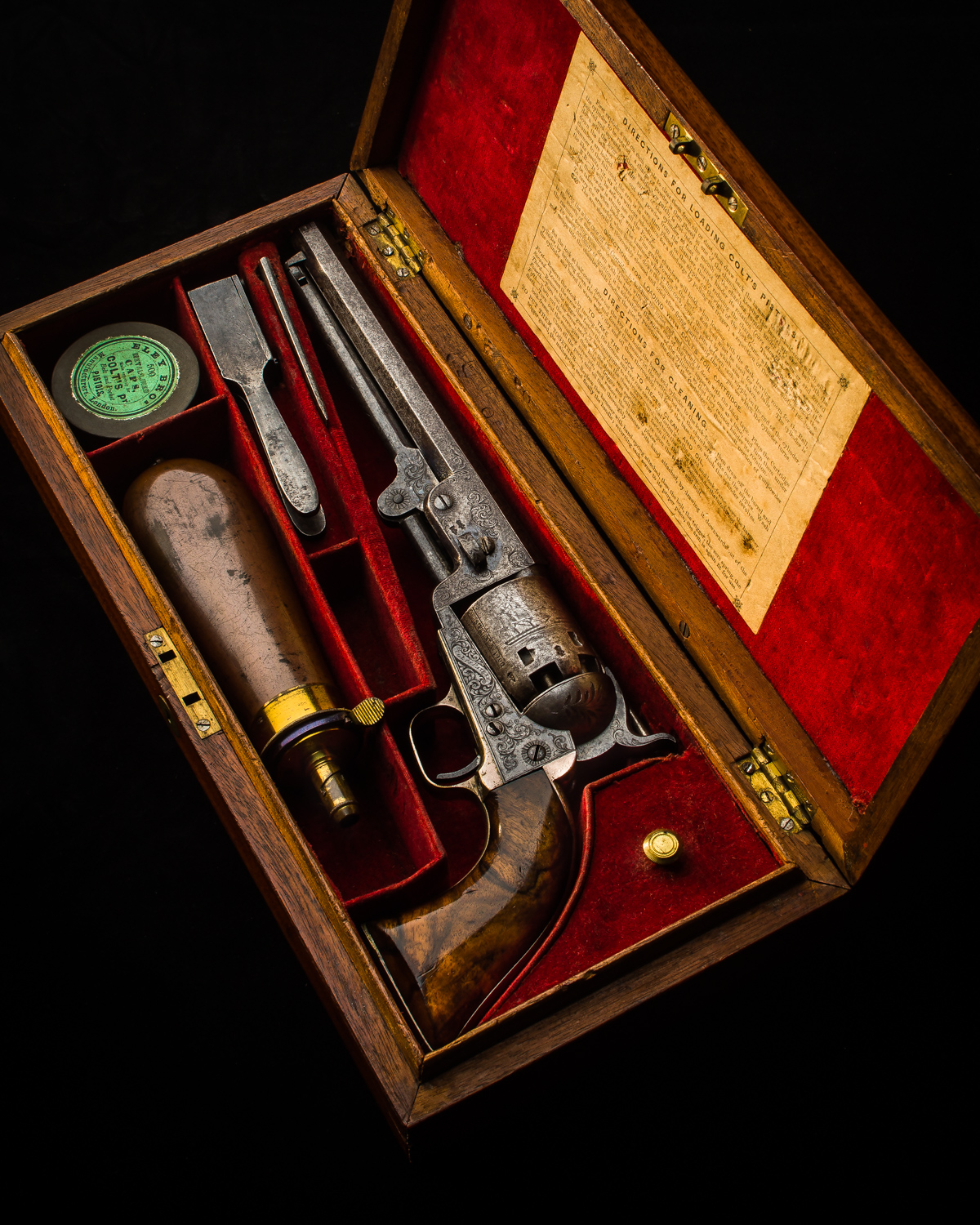 This .36 Navy Colt revolver was manufactured at Colt's factory in London between 1853-1856 and was later used in the siege of Delhi in 1857. The British navy and army ordered a combined 18,000 of these pistols but the British never adopted the revolver as the official sidearm of the military establishment. This accounts for the short term manufacture of these pistols in London, as Samuel Colt closed the factory and shipped all the manufacturing machinery back to the USA. Clearly British interests were at stake and needed protecting!
This final .36 Navy Colt really is unique as with this revolver Major Henry Tombs (later Major General Sir Henry Tombs) was awarded Britain and the Commonwealths highest award for gallantry, the 'Victoria Cross'. It was during the Indian Mutiny of 1857, on 9th July at the siege of Delhi, that Tombs twice came to the aid of Lieutenant James Hill saving his life with this very revolver. Interestingly this was the same year that the Victoria Cross was officially introduced and awarded. The revolver comes in a fabulous Manton & Co, Calcutta case and really is a great piece of British military history.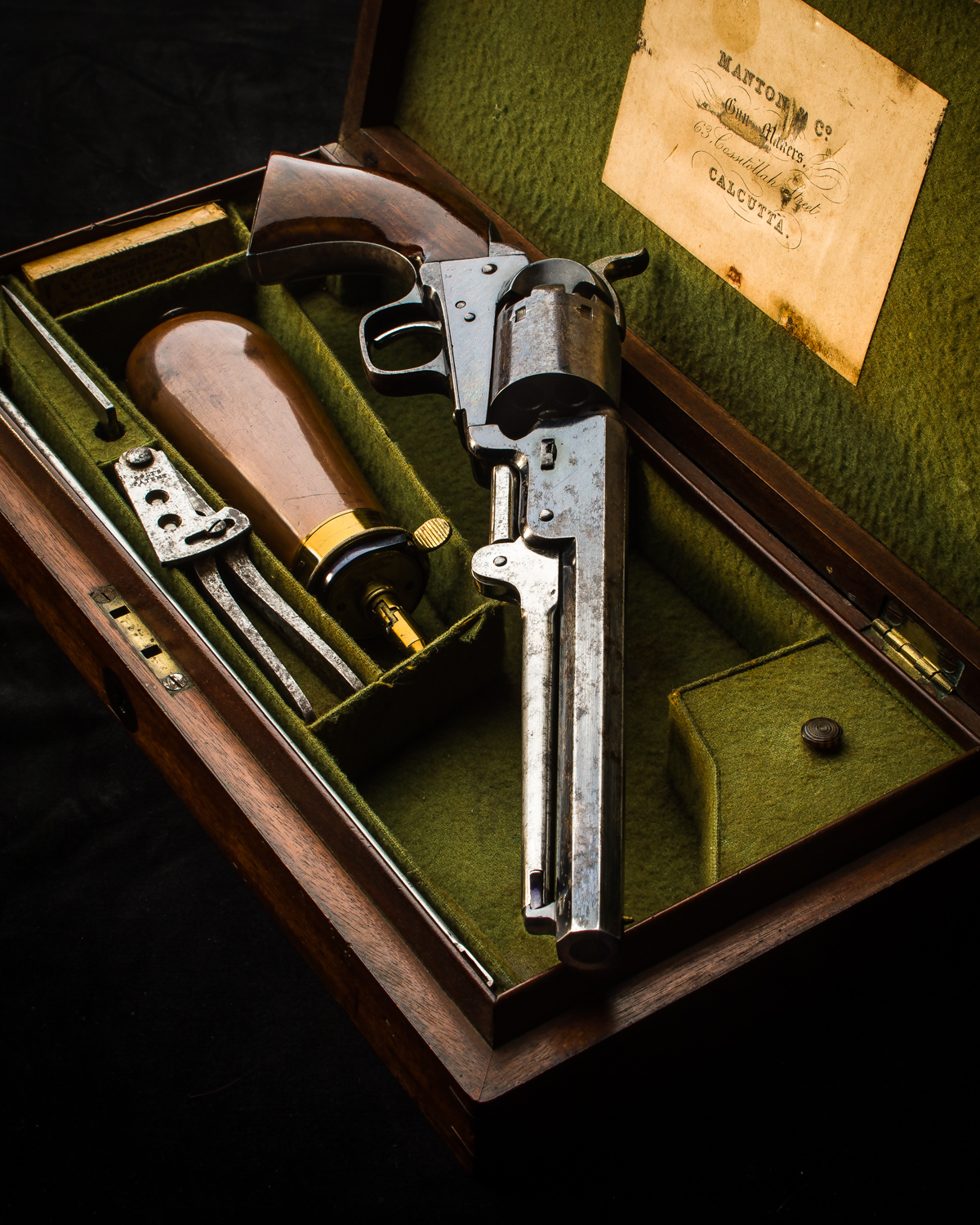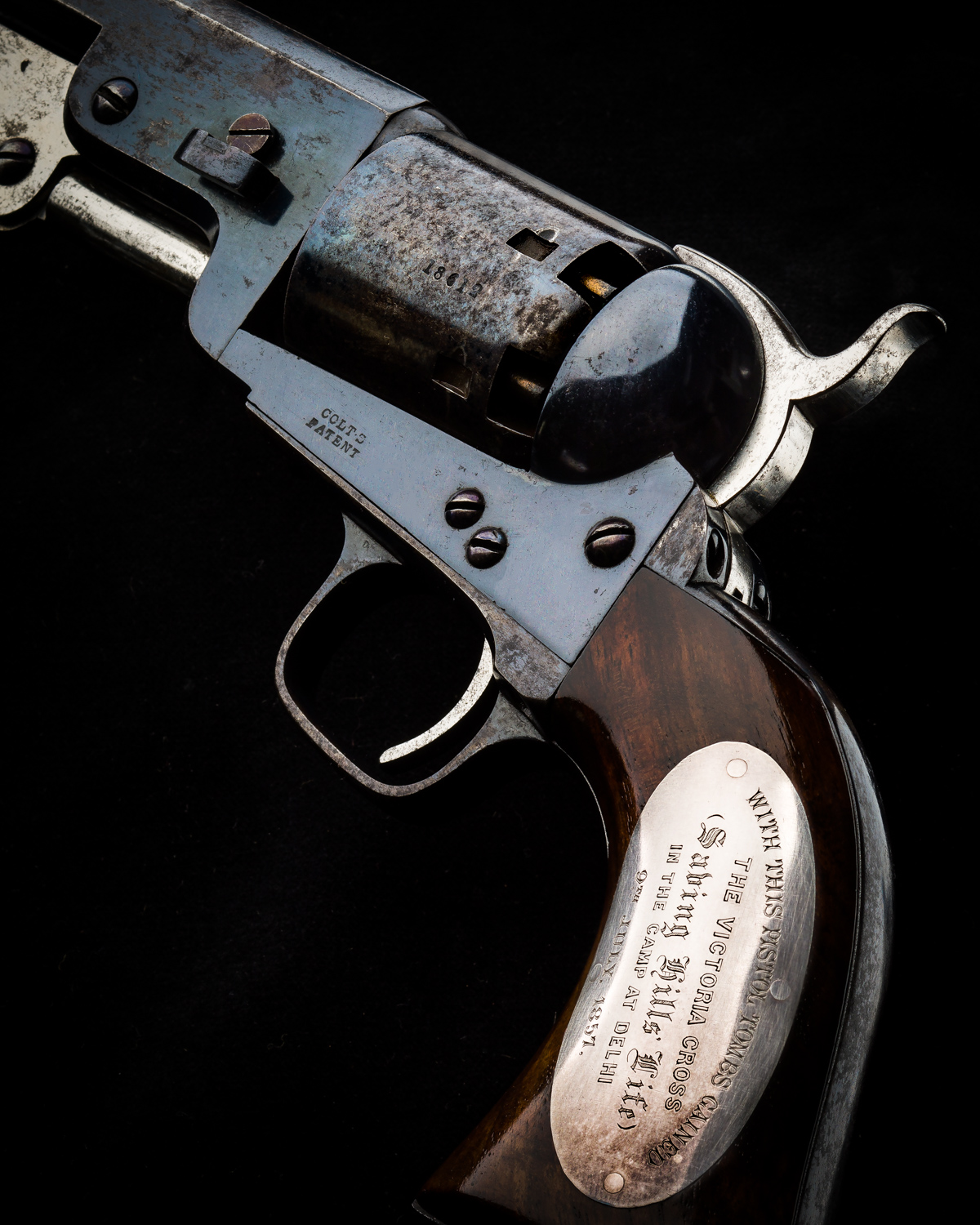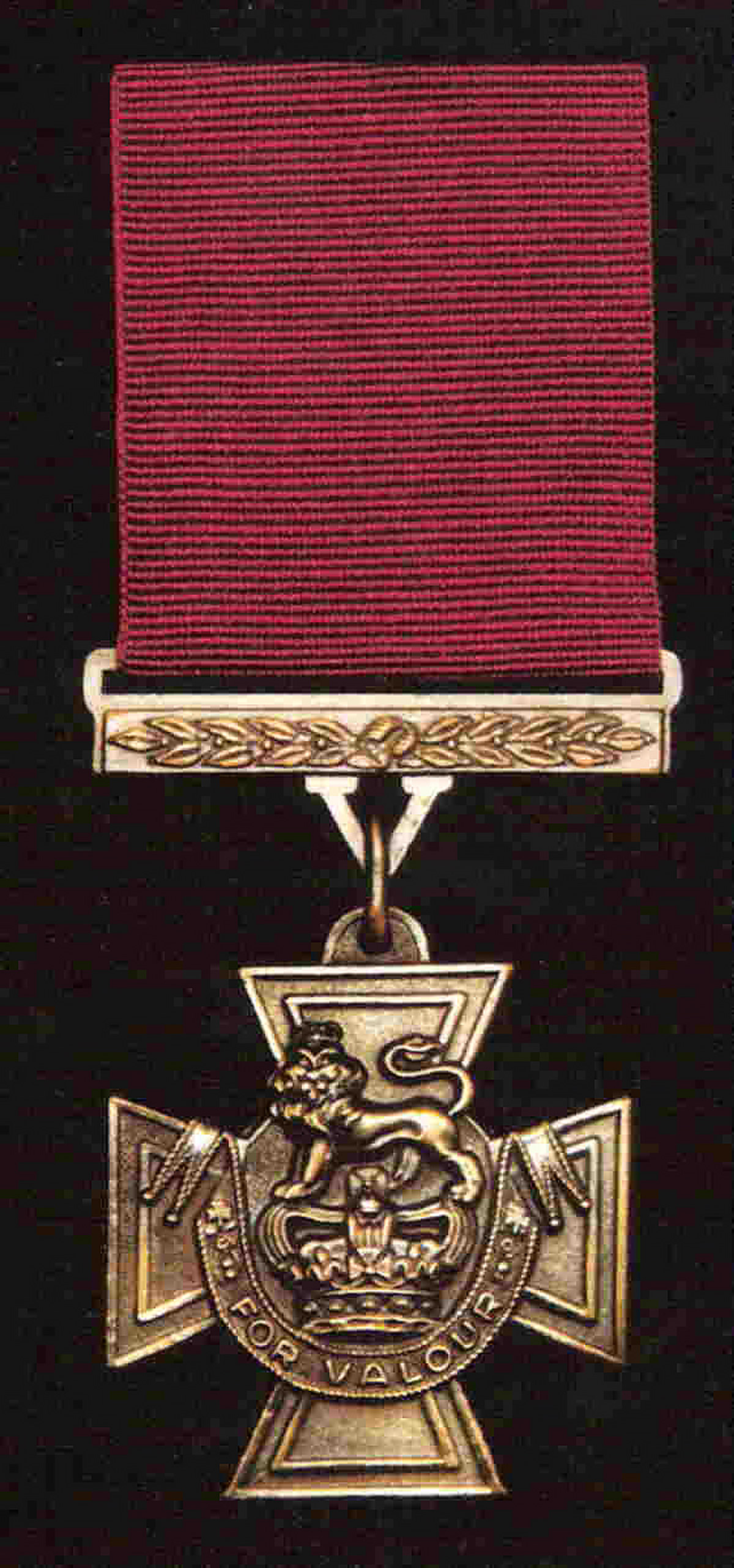 The 'Victoria Cross' - Britain and the Commonwealths highest award for gallantry