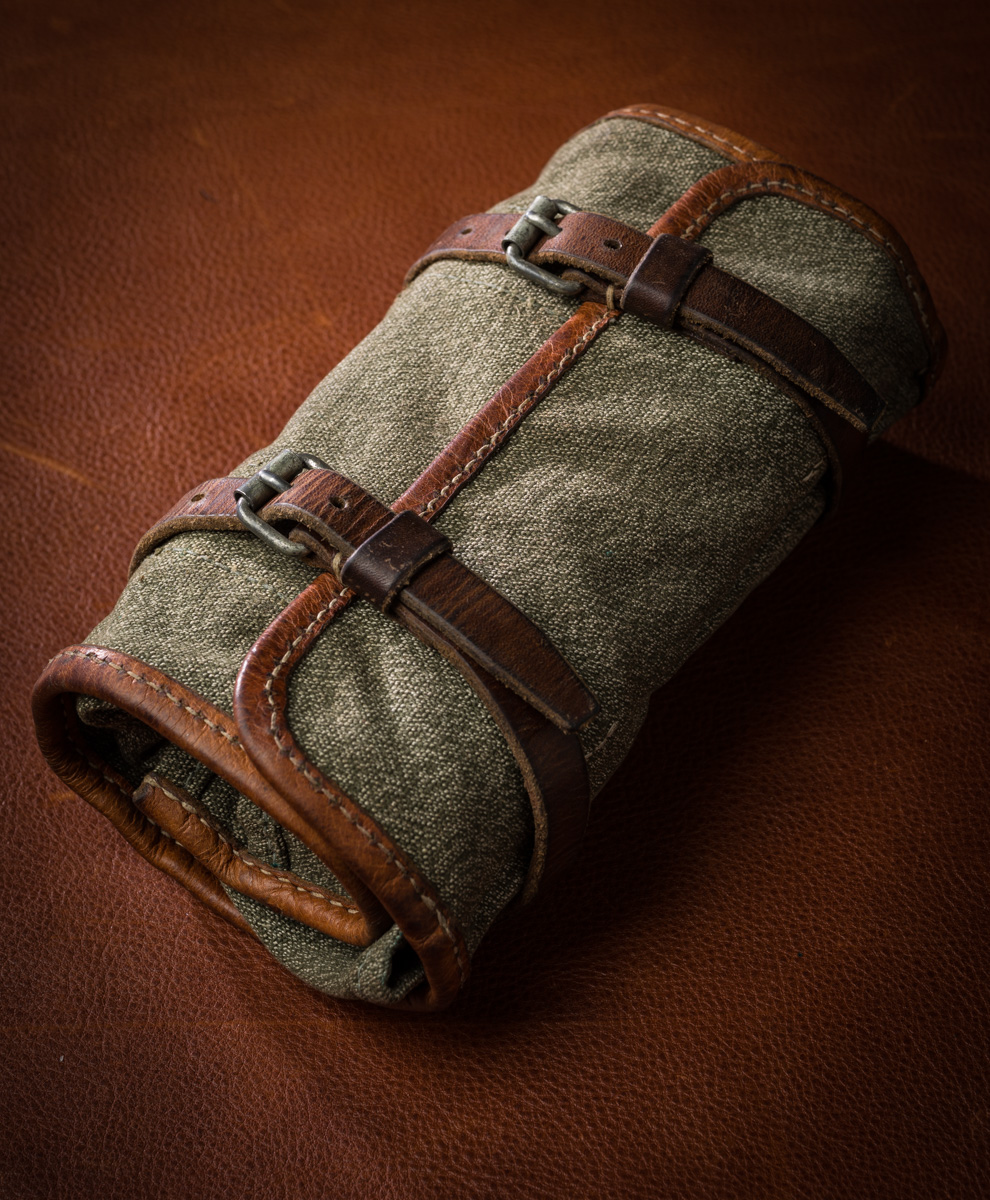 Vintage leather has always been very desirable to a leather shop like ours. We are not so much trying to design something new but rather authentically reproduce and reintroduce items which was very well made, nicely detailed, and which had a distinct purpose use, just like this Swiss Army tool roll, a totally practical and nicely presented piece of kit.
Having sourced all the materials to do just that for this tool roll including the correct canvas, I am now left with the dilemma as to exactly what to put in it. I personally always take a small bag of tools and cleaning kit on safari with me, I can strip a rifle, clean a rifle and try and fix a camera with the bits I carry.  I think that this roll with the correctly edited contents will make a much nicer piece to take with me on future expeditions.
I wonder if anyone has any bright ideas as to what should or could be included, besides of course the obvious ( essential tools and cleaning kit)? So far a Leatherman, torch, turn-screws, disc key, cocking tool, allen keys, a small cleaning rod, bore snake and various jags come to mind.
Please leave suggestions in the comments box!