The engravers are now appreciating the work that goes into building each one of our guns and rifles and they are keen not to let down the gunmakers who are putting in so much effort in the first place. This combination is really paying off and continues to emphasise the high standards set by all those involved with the company.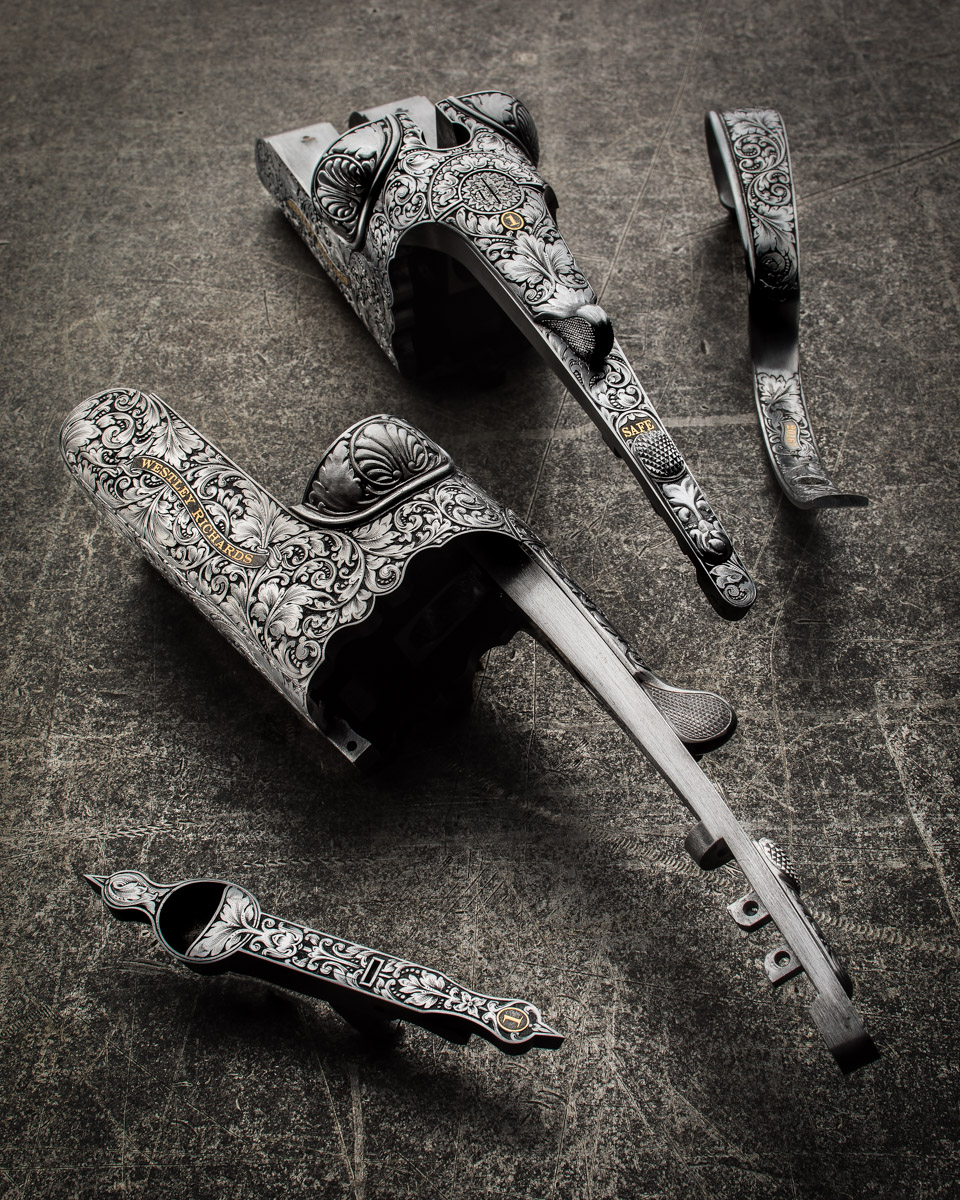 What is becoming more evident is how truly 'bespoke' Westley Richards is becoming. Our aim now is to build individually and uniquely for every client and that nothing we do is of the 'norm'. Looking back at the guns and rifles in recent weeks with the exception of this matched pair all of them have variations in the build and execution, sometimes subtle, often quite significant. Whilst from a manufacturing point of view this can be at times slow going, it is far more inspirational for the gunmakers, engravers and more importantly the clients. At the end of the day we aim to please!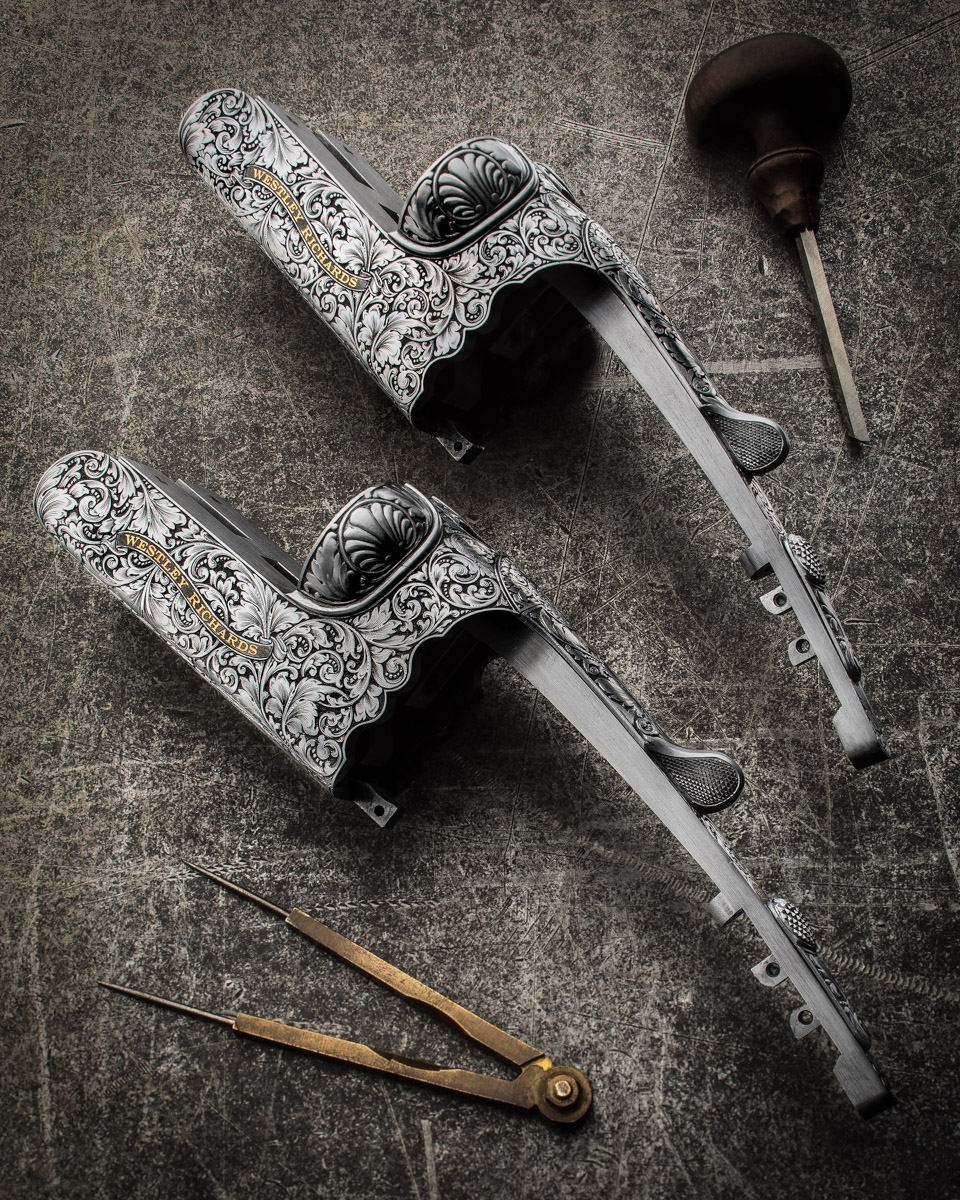 The pair of guns shown here are engraved with a beautiful floral and scroll design that was in fact inspired by a single barrel muzzle loading gun built by the company over 150 years ago. In this modern instance the engraver has re-designed the pattern to work with double barrel hammerless guns adding carved elements and gold lettering to create a very elegant coverage. Of course such work does take time, but as they say 'you can never rush quality'.