It is always very hard to judge how Safari Club has been, every business will judge the show by its own order book, so for some it will have been spectacular and some dreadful. Certainly for Westley Richards business was better than last year, sales of our boots, leather goods and clothing were up significantly. On the gun side of the stand we sold some very nice used guns and took orders for new ones, both shotguns and rifles. I was certainly too busy to get out and get any photographs of the show this year.
The African operators I know and talked to, the bigger operators, appeared to be quiet on the whole but that said, one  had a superb show with many bookings, so who knows!
Whilst it does seem that attendance was significantly down from last and previous years, I am sure the organisers will strongly deny that! I personally don't see a lot of new faces coming to the show, by which I mean first timers, mostly it seems to be people who have attended either for many years or at least for a few. The show unfortunately appears to have lost its buzz, so we will see in future years if that is just a temporary blip or a permanent problem for the organisers.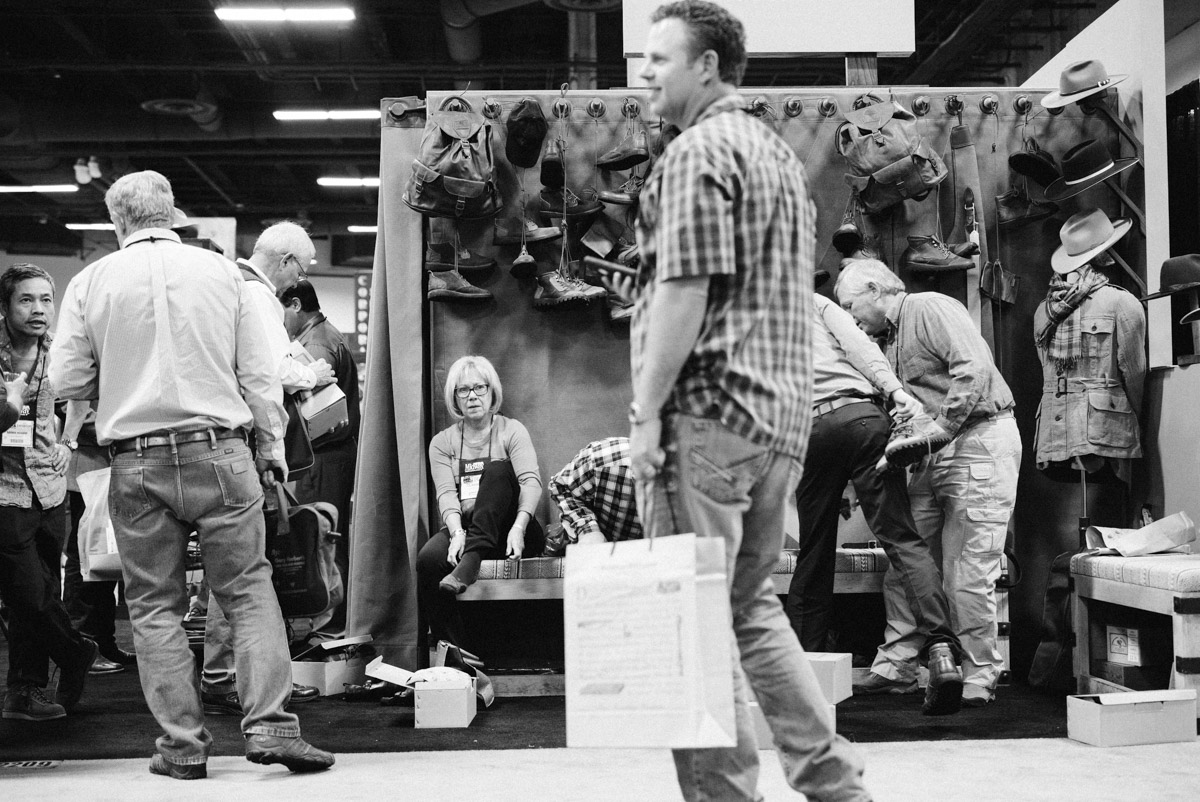 There was always a good crowd trying on Courteney boots, buying leather and clothes.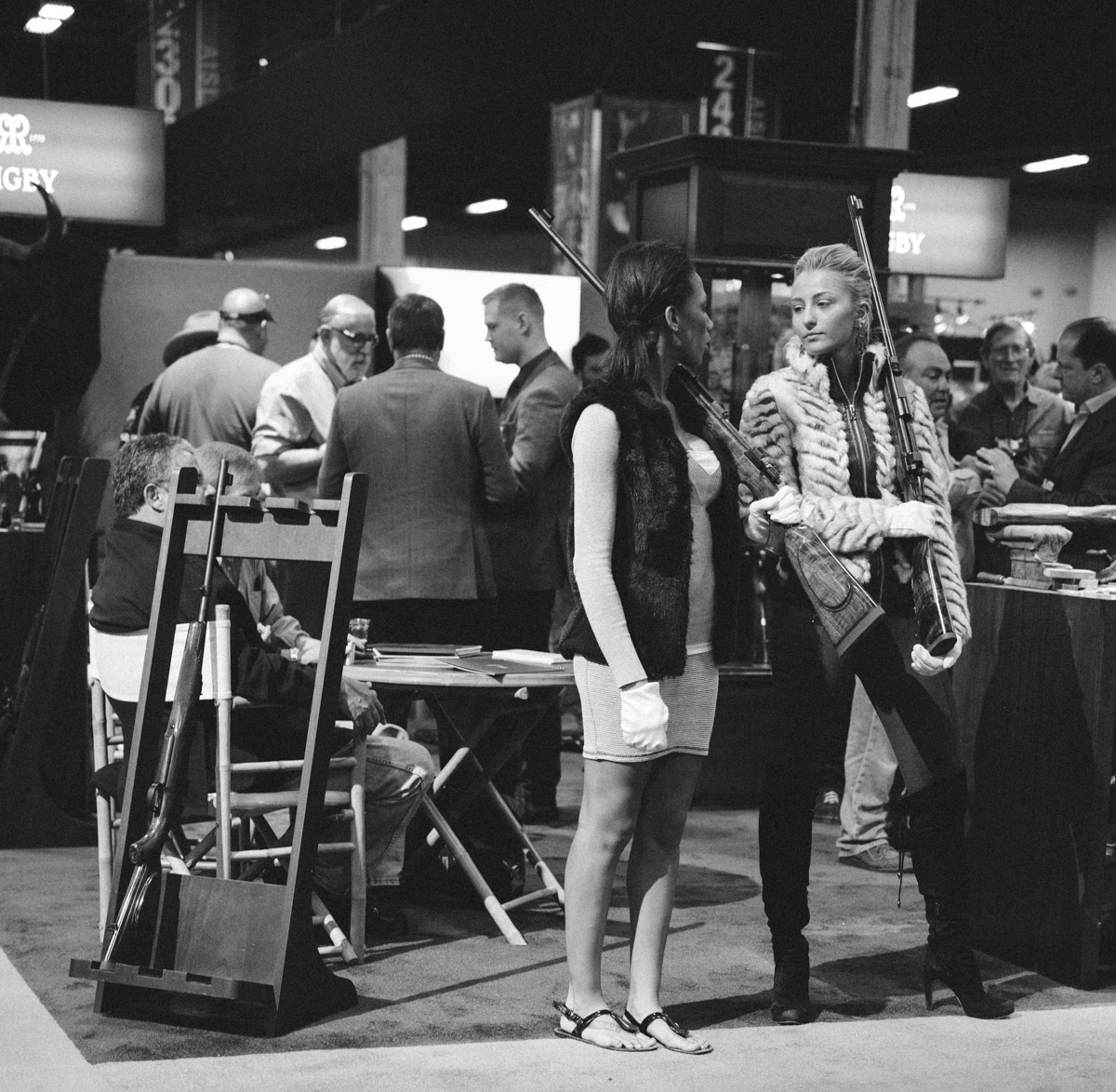 And the nicest looking item at the party on the Rigby stand was....? Correct the girls.
So the 2015 Safari Club Convention has come to a close, time for us to pack up and head back home. A sincere 'thank you' from all of us at Westley Richards to all those people who visited our booth during the convention to see our guns, rifles and leather goods, and in many cases buy or order them! We appreciate it very much and look forward to welcoming you once again next year.