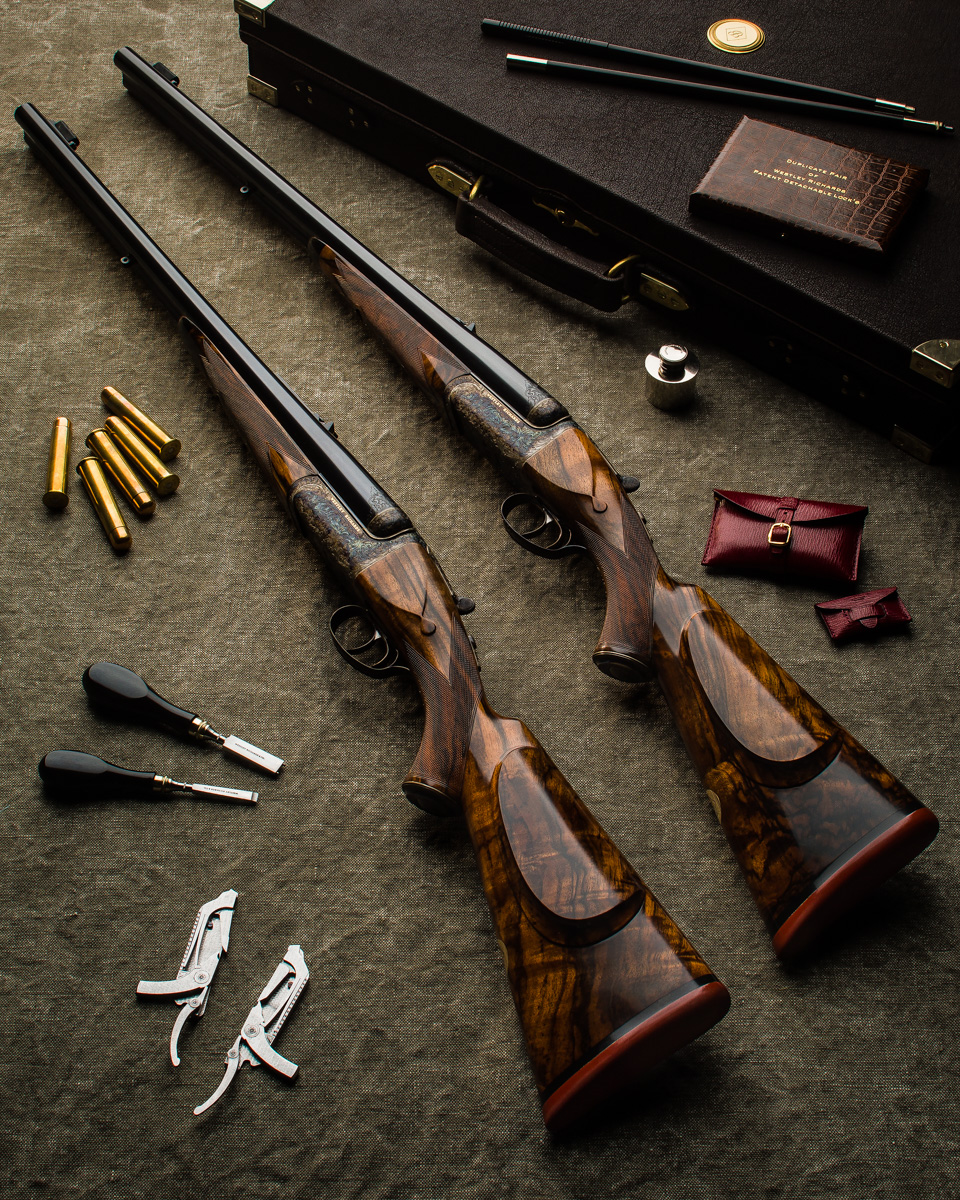 In this case we are proud to present our very first pair of .600 droplock double rifles!  You really don't get much bigger.  When we first embarked on this project a few years ago, my client a young and enthusiastic hunter of big and dangerous game came to me with the request for a new .600 droplock double rifle. Nothing out of the ordinary really until I suggested 'why don't we do a pair?'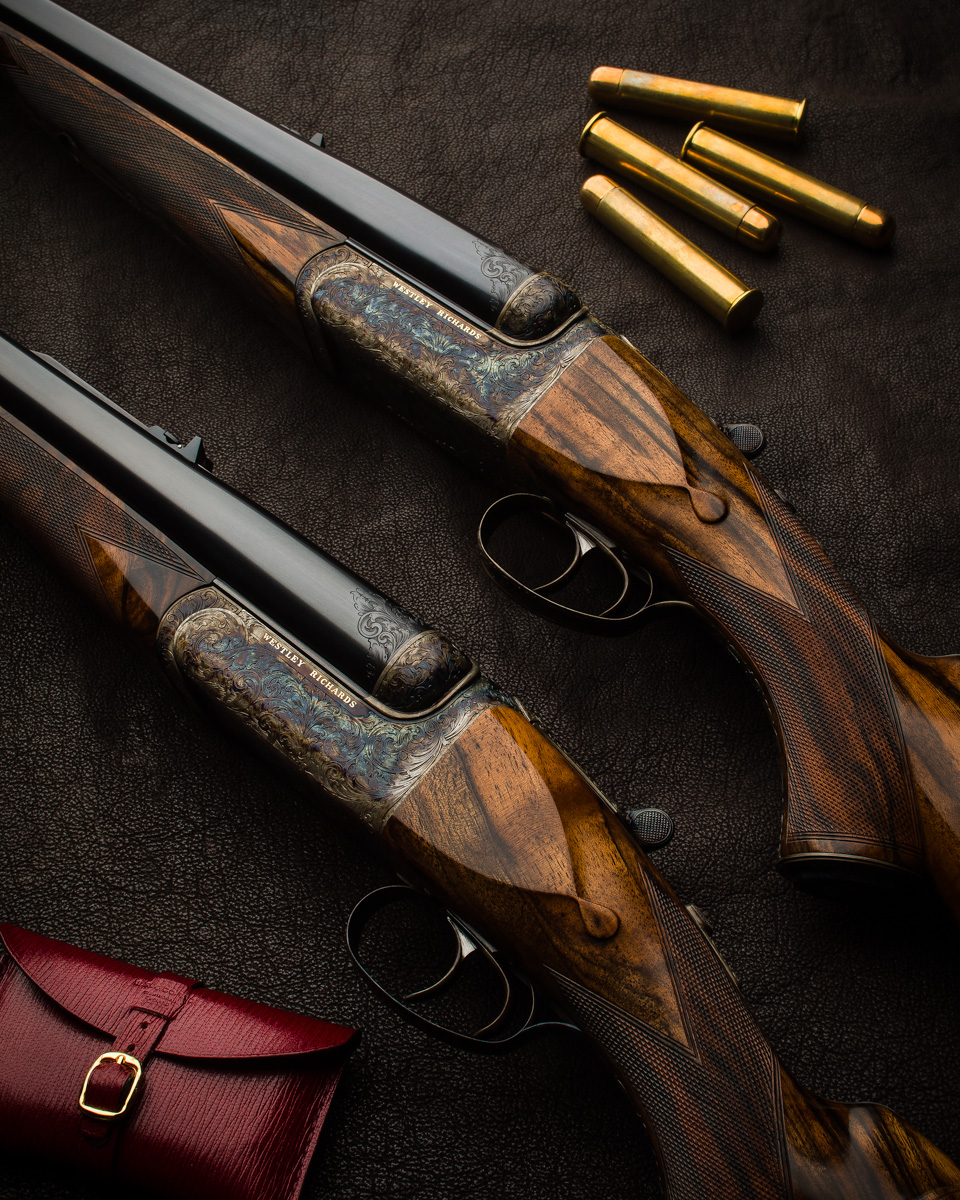 I am sure many of you, just like my client did at the time are asking 'why do a pair?' the reason was really quite simple, because we could!  The client thought it a great idea and this is not somebody who wants them just to look at.  We have hunted before with single .505's, .577's and .600's, this new pair of rifles are going to get used and that was really in many ways the stimulus for the project in the first place.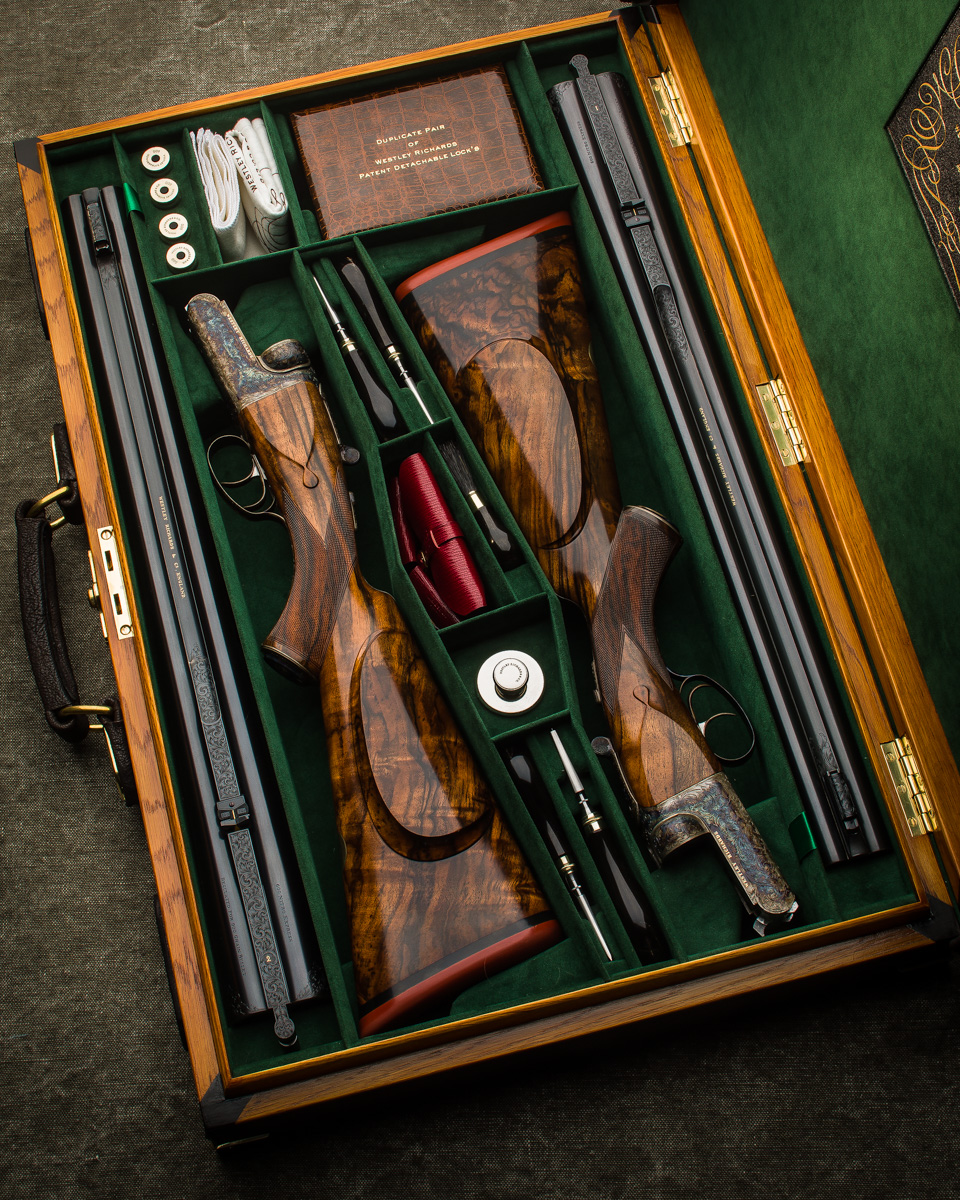 Now to the rifles themselves.  A matched pair of deluxe .600 droplock double rifles with 24" barrels, extra hand detachable locks, deluxe scroll engraving with full case colour hardening, complete in a buffalo skin oak & leather case with full complement of horn handled tools.  Matching grained leather slips made to measure for transporting the rifles in the hunting truck.  Overall a lovely package and unquestionably a very unique one!