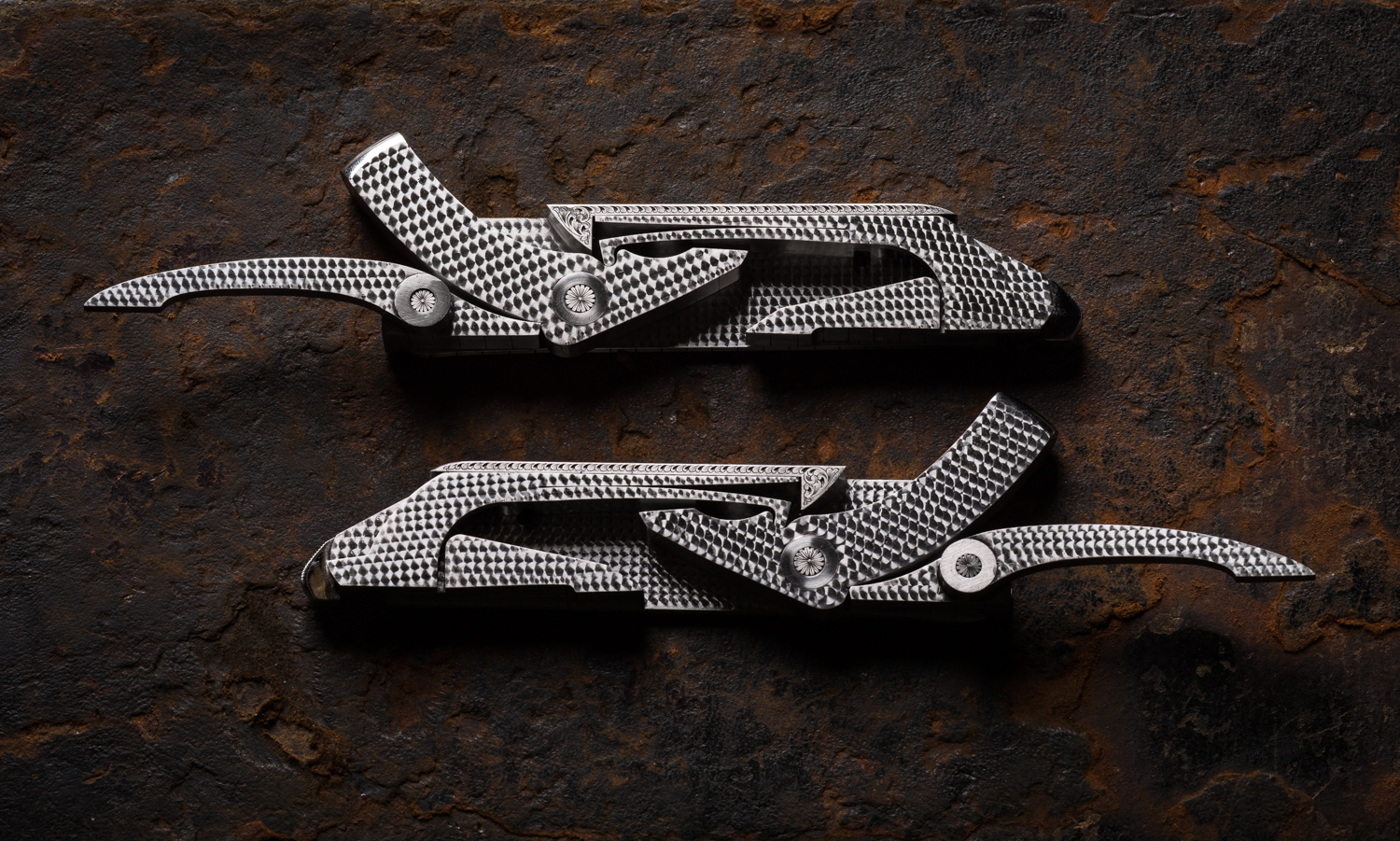 Jason has been sitting at one of 3 machines it has required to complete this job for endless days now. The first lock he completed, the spots were slightly too large so he started again. The second attempt was also slightly large as well so a 3rd size of spot was chosen. This final size worked well on the plates and all the limbs of the lock.
So how many individual spots are on a lock? This is how he has filled his time, counting carefully!
Lock Plate 3360, Dog 428, Main Spring 519, Hammer 719, Sear 396, Lock Plate 3360 The total for one lock is 5422 individual overlapping spots. Four pairs of locks 21688. Then there are 2 cover plates with 1755 spots and a top bolt with 113 making a grand total of 25,424.
2 More lock plates to go and he is done. I should have had a competition on the number of spots, I know I would not have come close!