The Westley Richards single shot box lock and detachable lock rifles seem to be a rare beast indeed. Over the time I have been here I think I have only seen 3 or 4 really nice examples, one of which was a detachable lock Explora. I haven't seen that many bad examples in that time either.
On the continent the single shot rifle seem to be a very popular item, at least I always see plenty of  very elaborate examples made by the Austrian makers at the shows. I admit I am not sure who actually uses them, how many people do or if the people making them do actually sell them!
I have been asked on occasion to make this type of rifle but the price has been a problem always and whilst I think they are a beautiful rifle I have never expected demand to be that much. From a gunmakers point there is not a huge difference in work between this single shot and a double barrel, there is still the barrel filing, actioning, engraving and stocking. Adding another barrel adds to the barrel work and a bit of extra lock work but besides that the same amount of time is required. When it comes to the question of price there is the common misconception that with only one barrel, it will be half the price of a double, and that explains why we have never made any in recent times!
I have always really liked this type of rifle, it makes for a very elegant firearm. A large collection I purchased years ago in Australia had within it a single barrelled James Purdey .246 which had been built on their over and under action by the look of it and whilst quite bulky was one of the nicest vintage rifles I ever bought, perhaps just because it was so unique. The new owner of that rifle was lucky enough some years later to find the consecutive serial numbered double barrel rifle in the same calibre.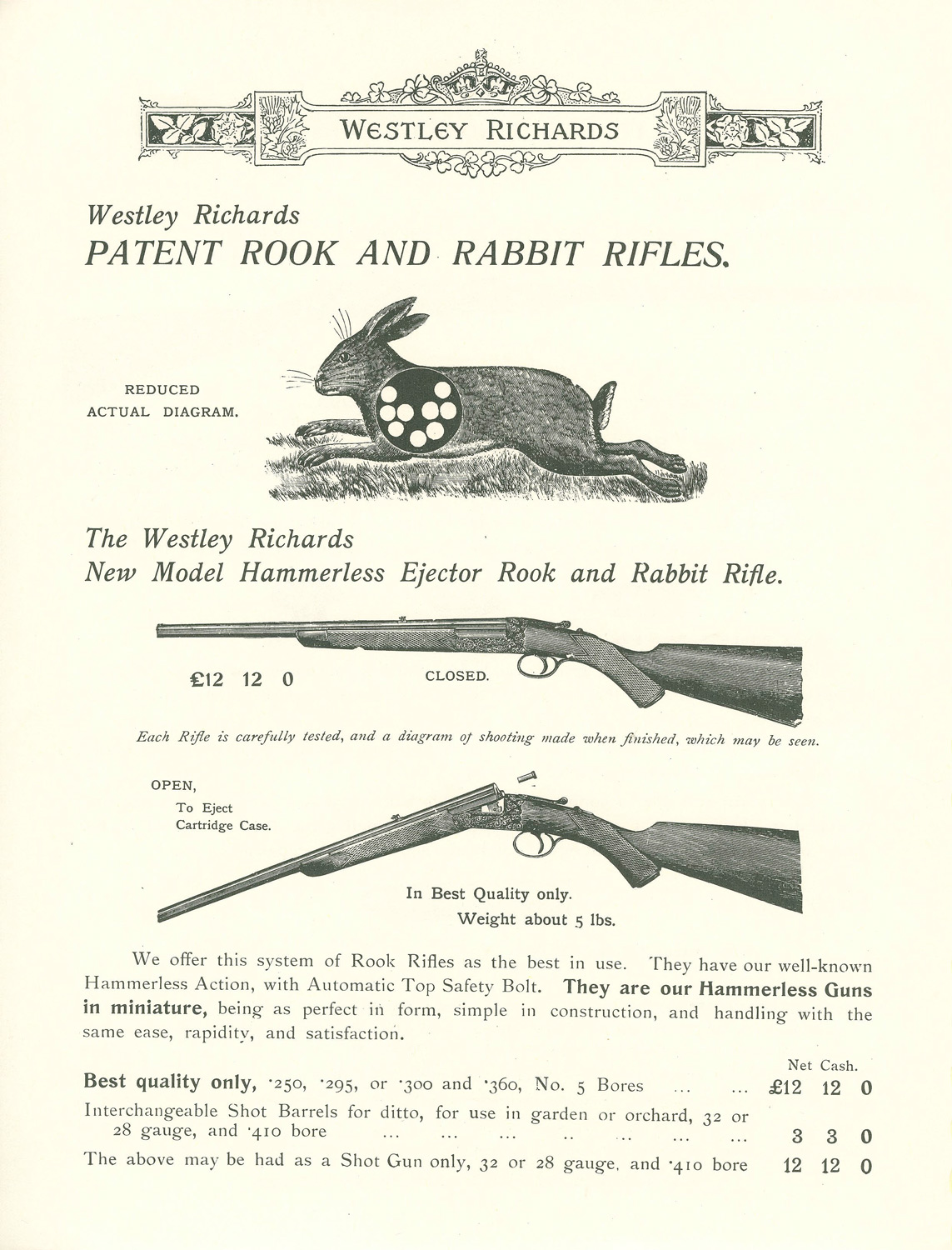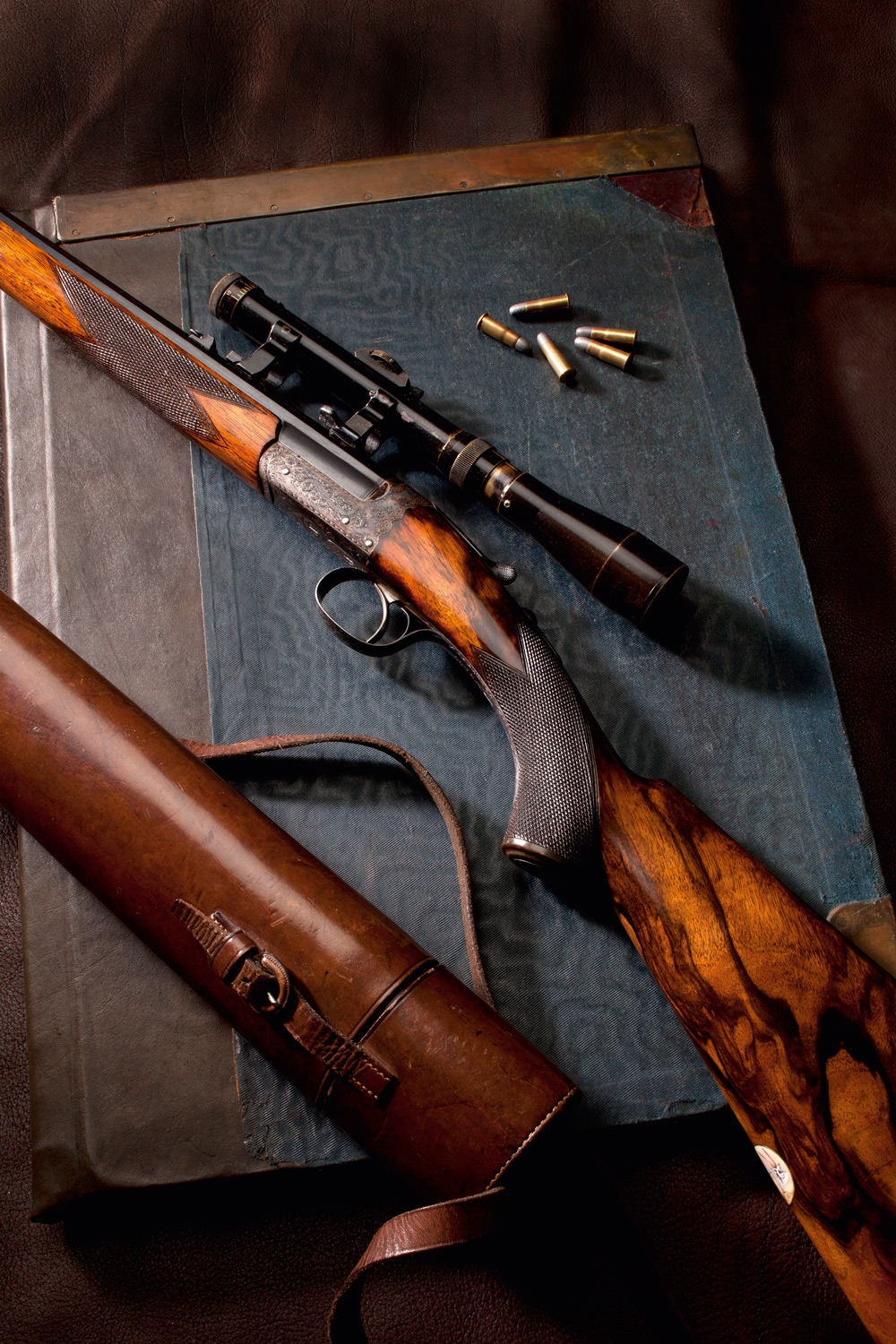 A Westley Richards Rook & Rabbit Rifle with original telescope.