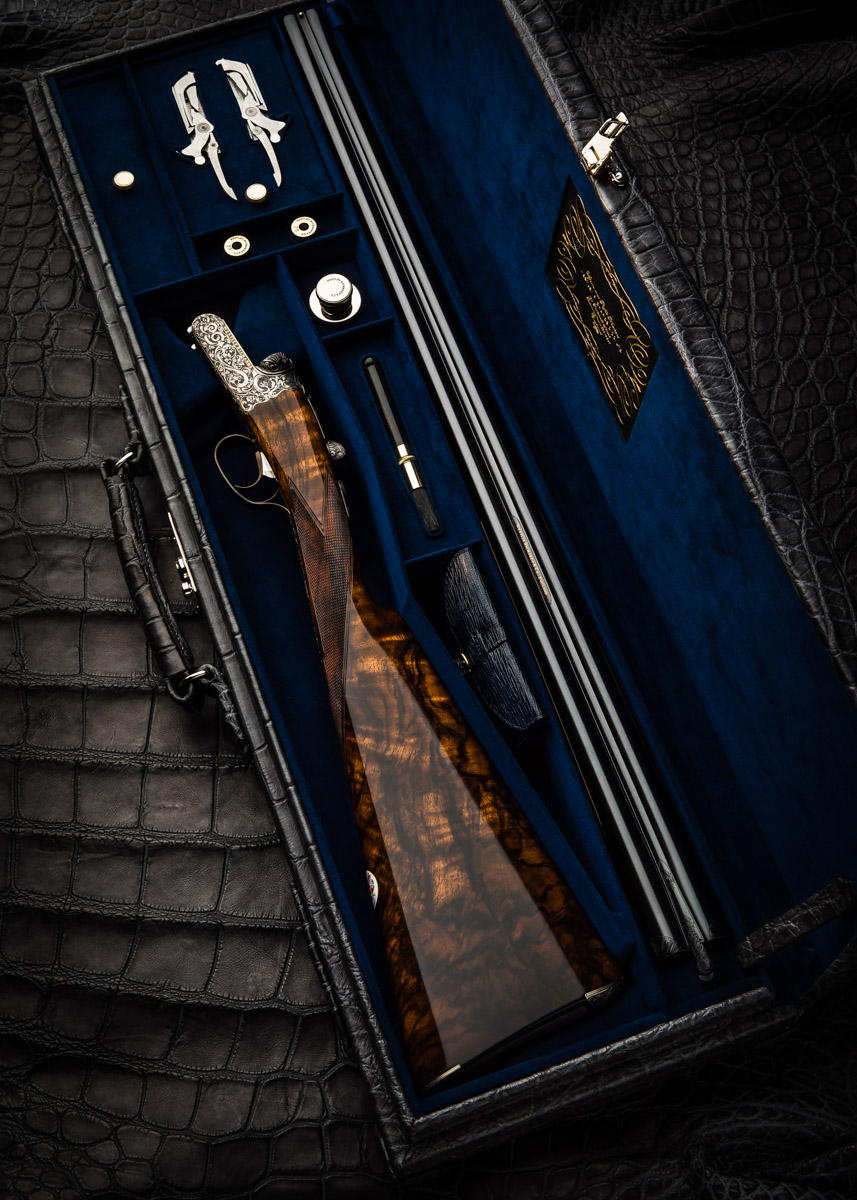 The gun is a special project commissioned by a father for his son and it is always a pleasure for the team here at the factory to bring such a project to fruition, especially for the gift of a life time. As a 'Modele de Luxe' gun it features Westley Richards model 'C' dolls head fastener, single selective trigger, drop locks, scroll back, exhibition wood, heel/toe plates with a slim horn centre, and a hand painted enamel oval with family crest. Teague multi chokes were fitted from the guns inception to give it real versatility in the field, for a lifetime of use.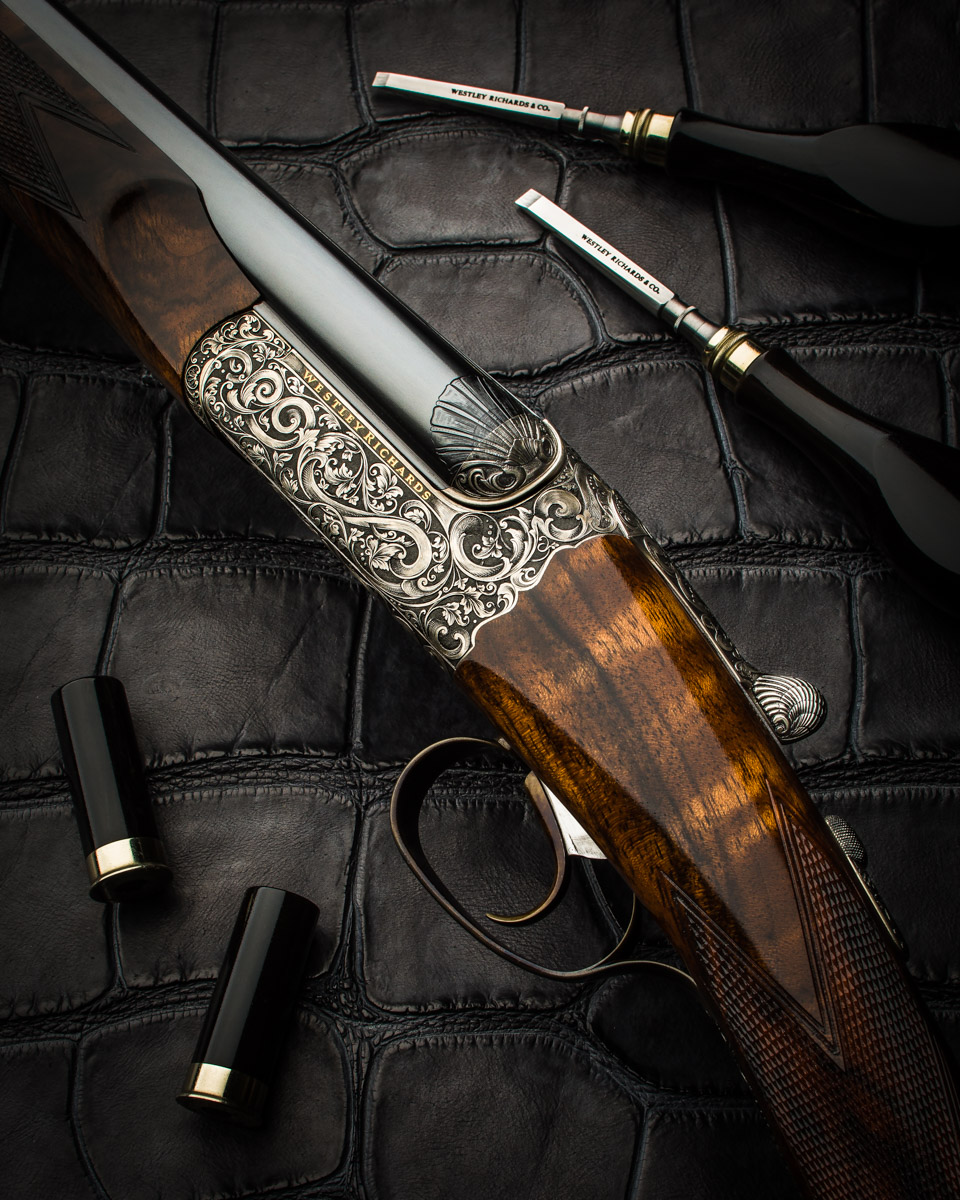 Exquisite elaborate scroll design with carved shell features.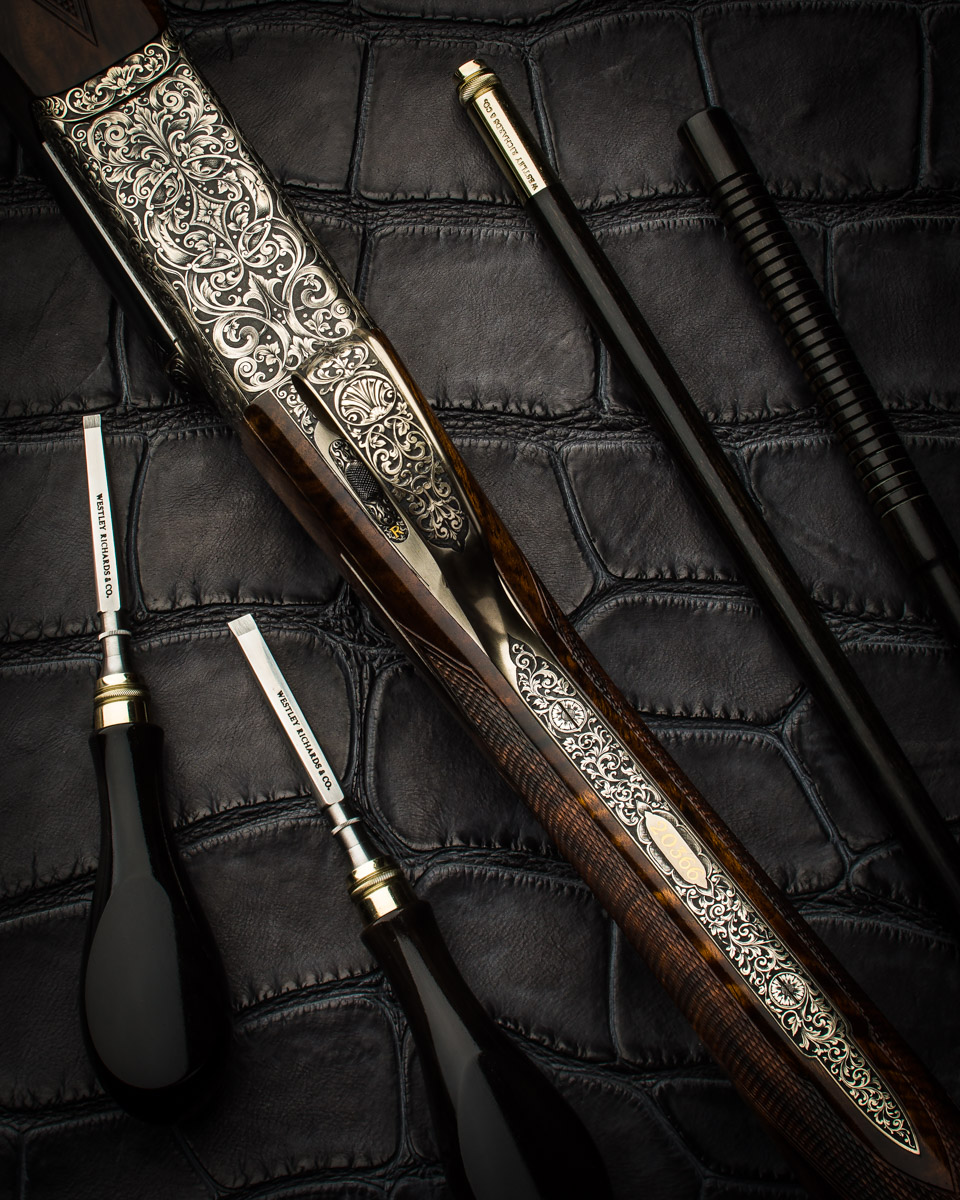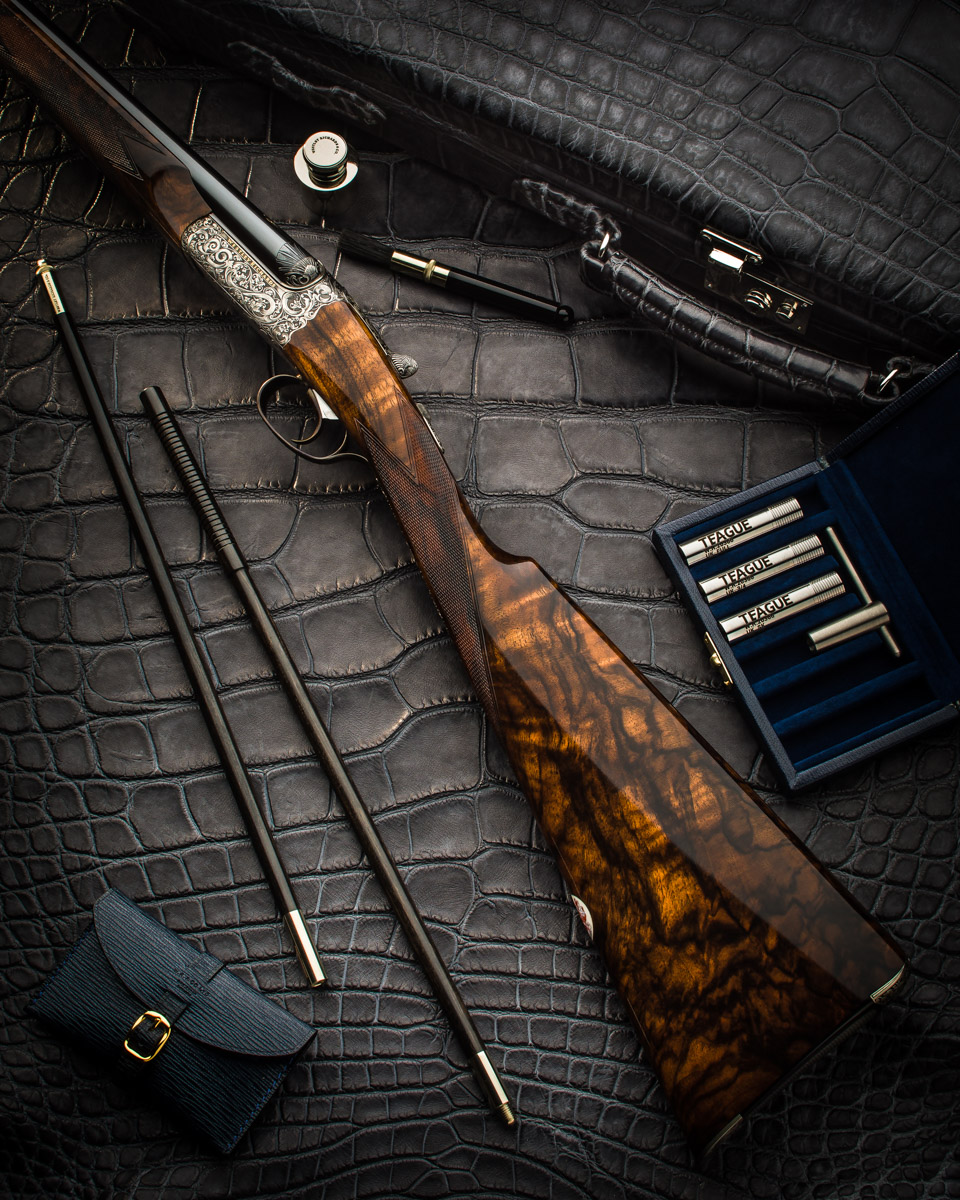 Teague multi chokes contained in a hand made pocket case.
The whole package could only be complete with a super bespoke made case, covered in black antique finish alligator skin. The interior has been tastefully lined in blue alcantara, with inset case label and an assortment of functional tooling. The extra drop locks have been French fitted into one of the compartment lids under which sits a hand made choke box.
Merry Christmas from us all here to one very lucky new owner!