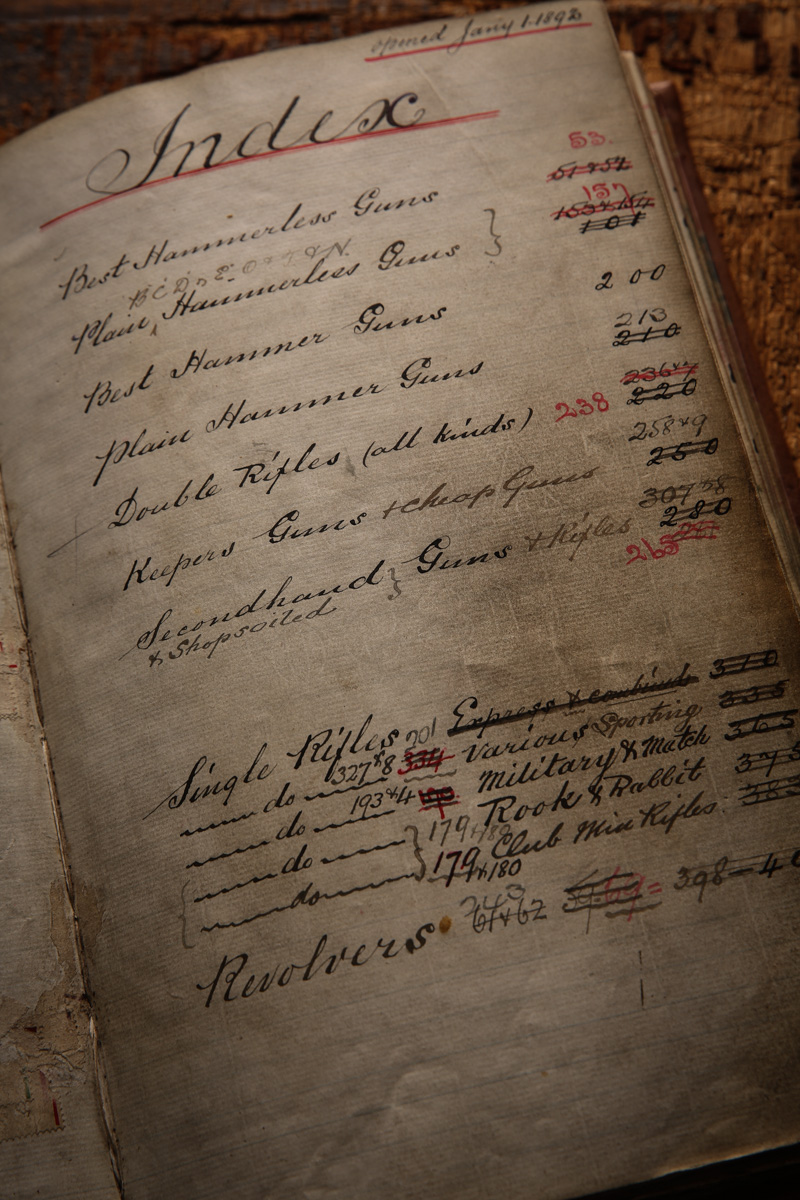 I picked 1907 for no particular reason just to have a look what the London stock gun sales were in those days. 1914 would have been 100 years ago but also the start of the War so I jumped back a few years to what would have been 100 years before we left the Grange Road premises.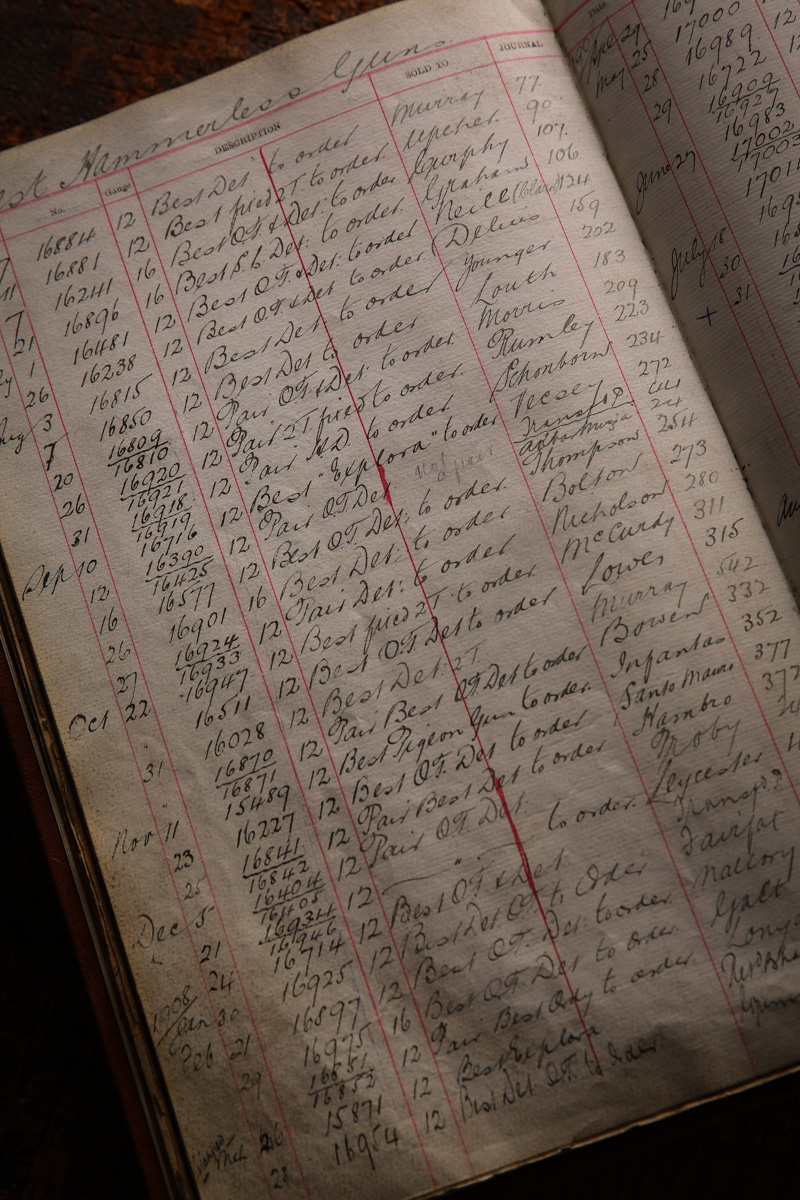 The guns are all listed in columns by serial number and the totals sold were:
Best Hammerless Guns   45
Plain Hammerless Guns  84
Best Hammer Guns  0
Plain Hammer Guns  1
Double Rifles All Kinds  23
Keepers Guns and Cheap Guns  16
Secondhand Guns   41
Single Rifles  2 Best, 56 Bolt Action, 5 Lee Enfield, 35 Rook &Rabbit.
Revolvers  46
A brief overview is that most of the shotguns were 12g, the double rifles were .303, .318, .450, .476, .500 and .577's (4). The bolt actions were mainly 318's with .275, .303 and .375 being the largest with 3 sold. Rook rifles were .22 and .300 and the odd .250. In the revolver section you find Colts, S&W, Mauser, Webley and Bergman.
As with any old journals I cannot be sure how accurate the information is and how well it was kept, but I imagine it is actually totally accurate! Certainly it is also much easier to find than on the modern computer. It is just a shame we cannot write as elegantly as they did 100 years ago and maintain such perfect records for the future.