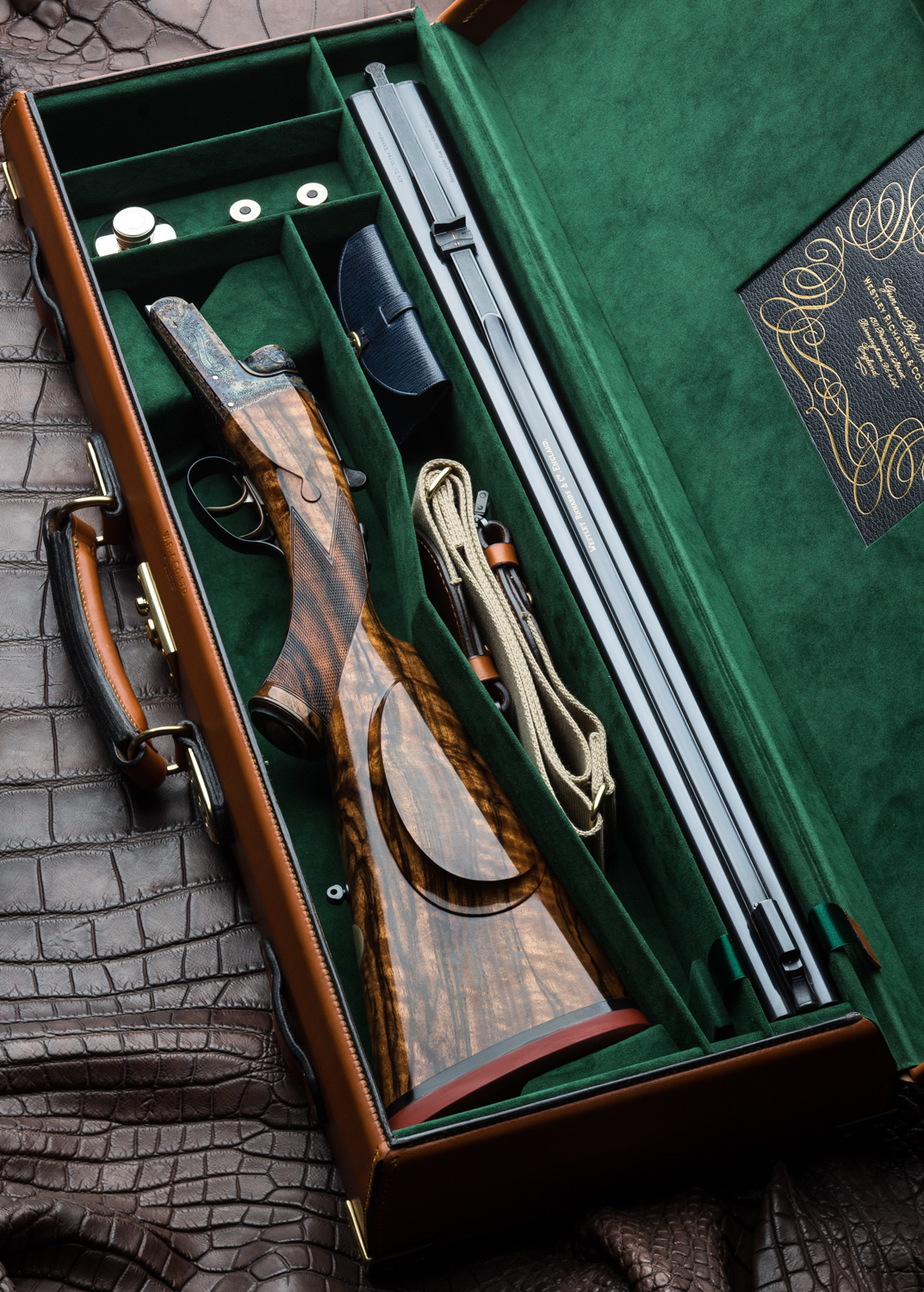 The barrels are chopper lump, the action is a removable hinge pin, A&D action with Model C bolting, manual safe work and Southgate ejectors. Sights were kept simple with a ramp front sight and a standing and folding rear sight. In its original PH offering the wood grade was plainer and the standard format engraving was Gold Name and case colour hardening.
Over the years since introduction we have built a variety of these rifles in .577, .500 and .470 some Gold Name and some fully engraved.
Upgrade the original format too much and the distance to the hand Detachable lock rifle is closed quickly and for this reason we build relatively few of this model. By the time best wood, WR front sight, traditional engraving and other things are added it becomes ever closer to the cost of our standard droplock double which includes these options.