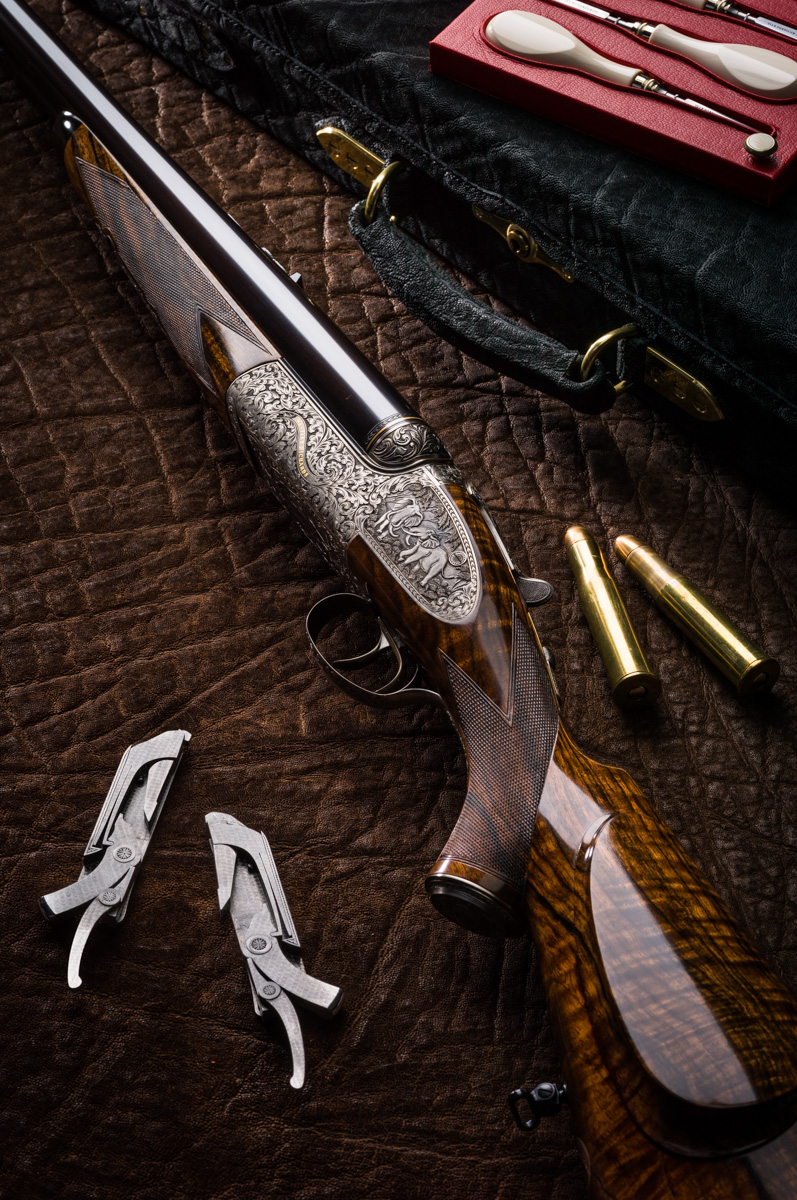 Bill Feldstein was one such man, and when he found he was unable to get Holland's to make him a .600 he decided to get them to make an even bigger calibre, the .700. This order was filled by Holland's I believe in the late 80's and they have been offering the rifle ever since.
The world of rifle ammunition has always been based around certain brass cases, these being used for a multitude of different calibres, the brass necked down for certain bullets and powder charges. The 500, 470, 476, 500/450 and 500/465 for instance, all use common brass, as do the belted cases. The .458, 375 H&H, 300 H&H, 300 Win Mag 300 Weatherby etc. are all based on the .375 belted case.
When we were asked to build a .700 we said no, be we will do a variation on it. Taking the 700 brass case, necking it down to .577 and using a 950grn. bullet.
Here is the most recent rifle we have built in that calibre, a hand detachable lock rifle, extra locks and carved engraving by Peter Spode. The rifle is cased using the clients Elephant skin and the ivory for tooling.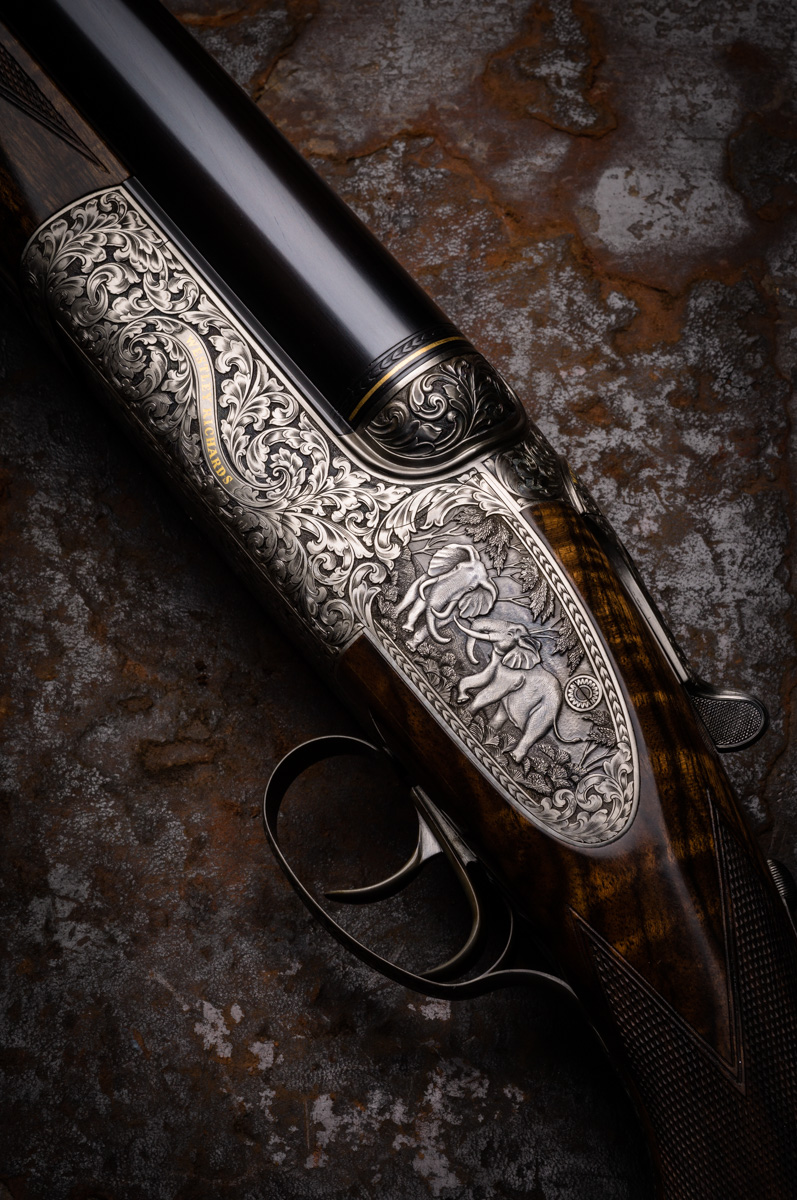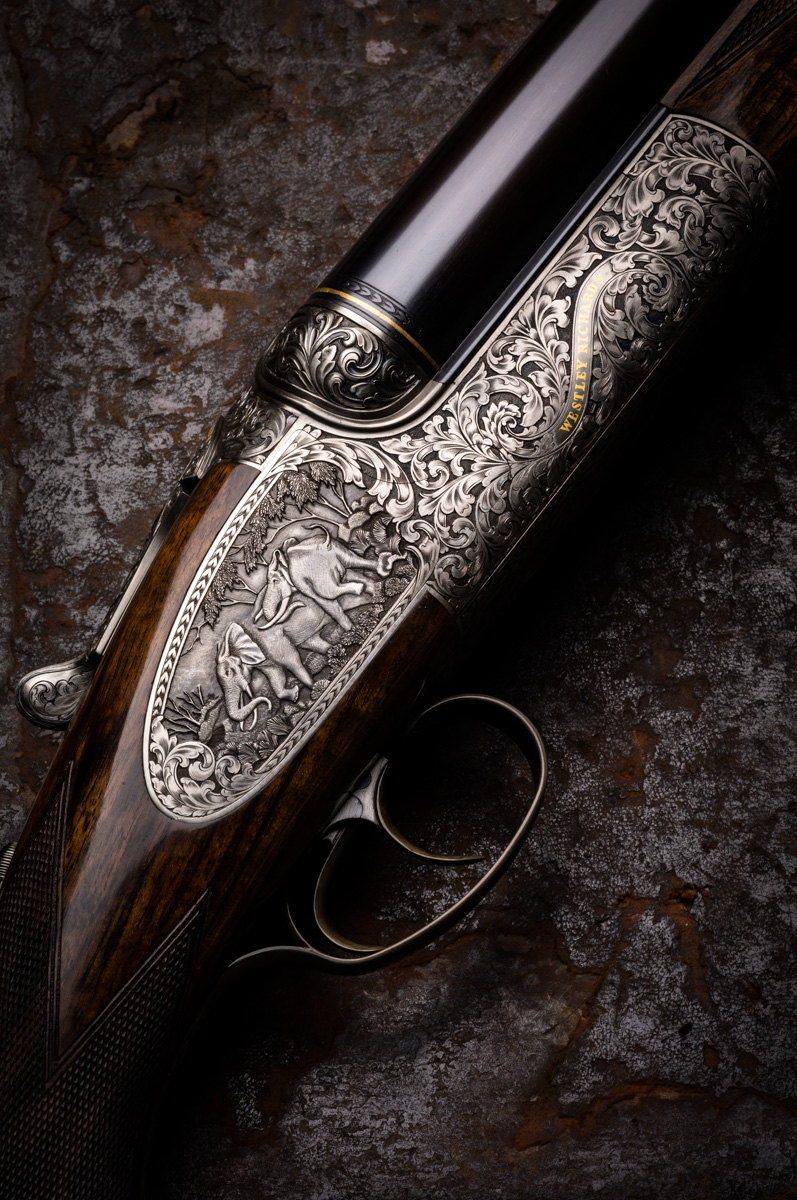 Footnote. Holland & Holland were able to purchase back "The Last .600" and have subsequently started offering the calibre again.