The 470 is quite a common calibre now, a multitude of gunmakers are turning them out in one form or other, some of them very nice and some I wouldn't wish to pull the trigger of. There is no Jeremy Clarkson of the gun world, the reviewer who tells it like it is, a person not influenced by the advertisers $ or £, but rather gives an honest opinion based on many similar products, at least products designed and manufactured to do the same job. I think in a way it's a shame, it would keep every manufacturer on his toes.
The .577 however, is quite an uncommon calibre and there are, to my knowledge, only a handful of gunmakers remaining who undertake to make this and other similar 'large' bore double rifles. These makers are the ones with a long and solid history of making double rifles, ones who bring years of experience to the bench and ultimately to the rifle. This is a calibre the owner of which wants to get up close to something, something that wants to kill him, he wants a rifle with pedigree, a rifle that he can entrust his life upon. Of these few gunmakers, I believe Westley Richards has probably made more rifles in this calibre than any other.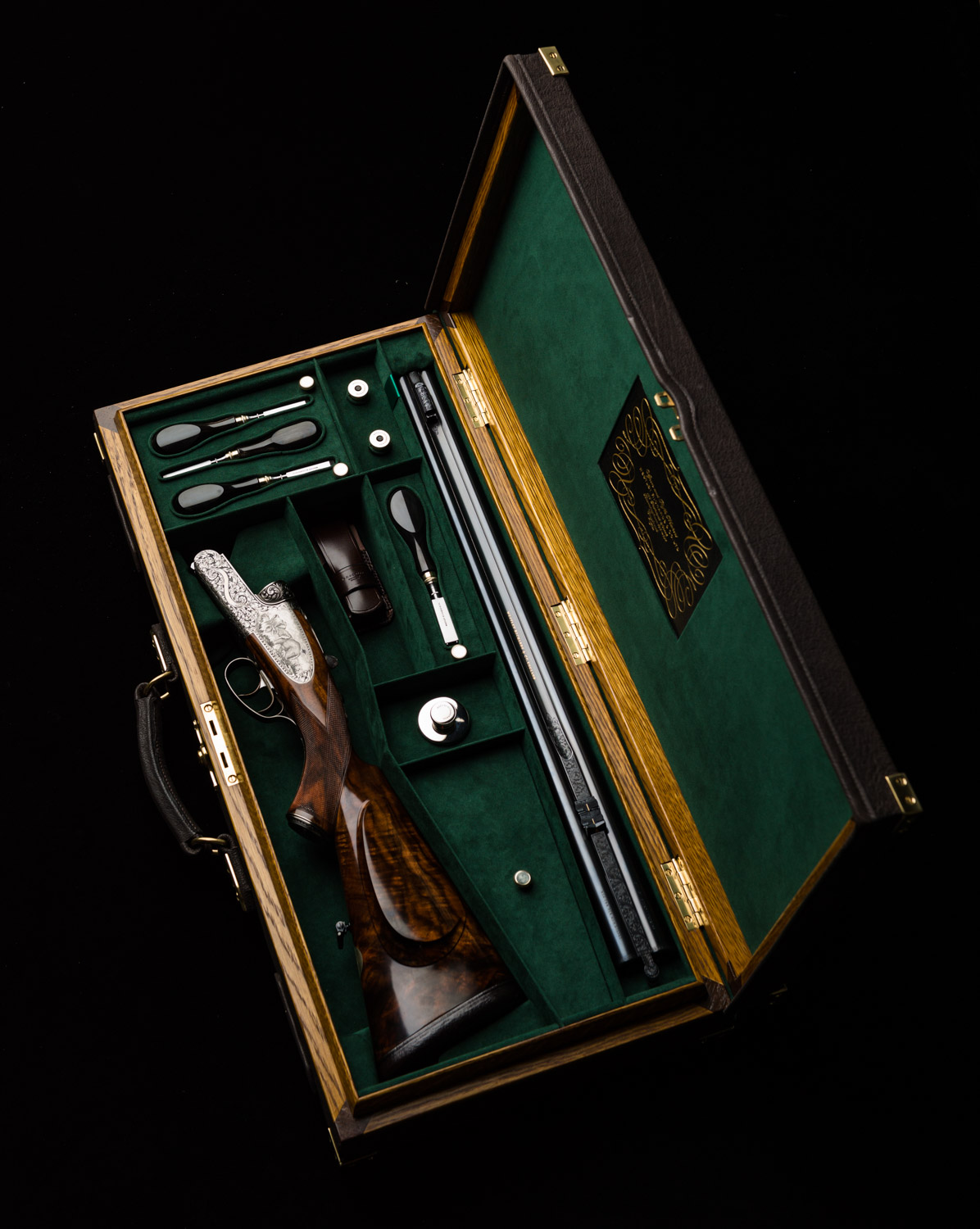 Potocki, Sutherland, Hemingway, Granger are just 4 of the many famous hunters who have taken delivery of a .577 droplock rifle over the last 100 or so years and we continue today to deliver these on a fairly regular basis, I think at least a dozen .577 & .600 rifles are making the slow journey through the factory at the moment. It may not sound like a lot but in best gunmaking terms it is a lot, I assure you!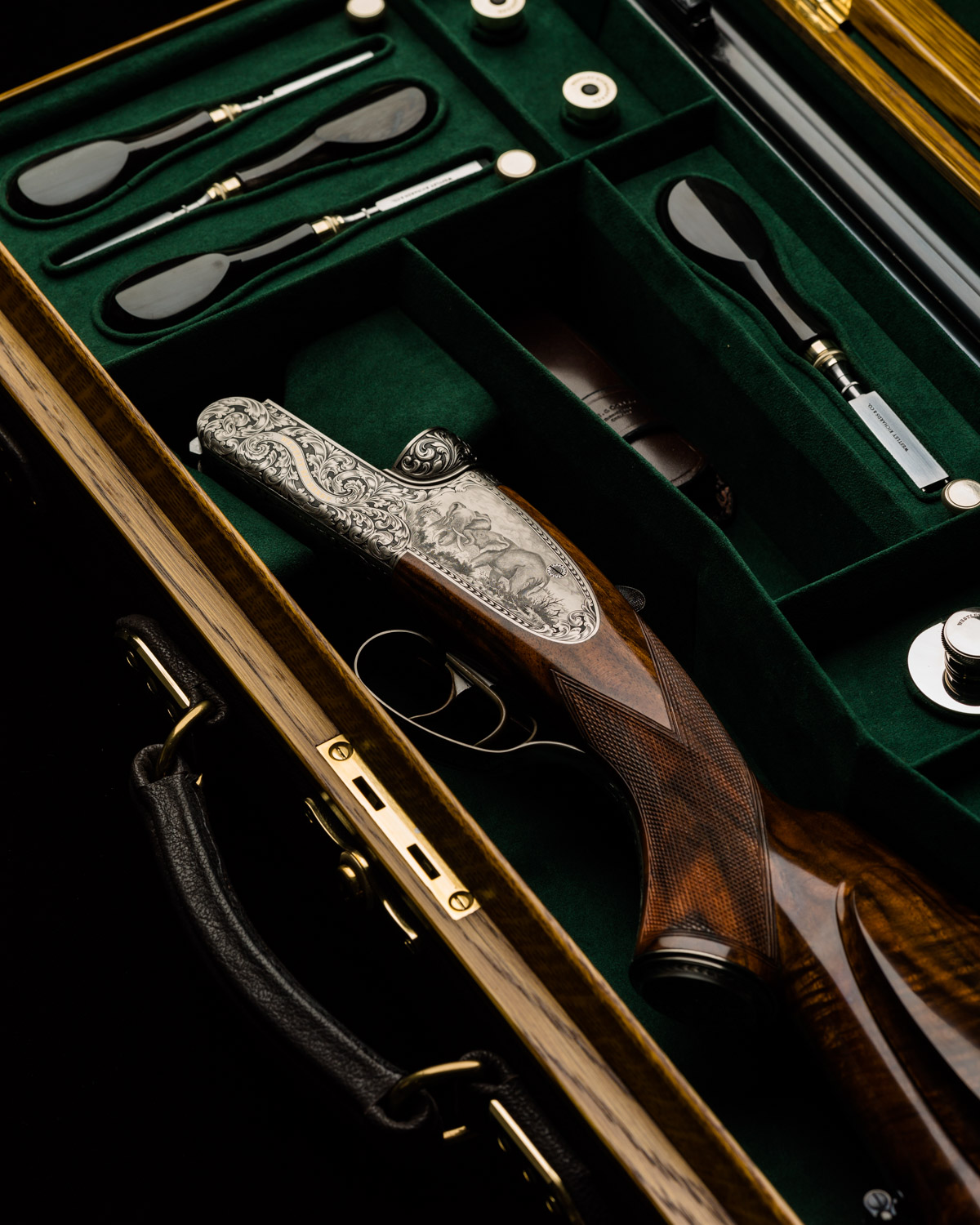 This Westley Richards .577 Droplock Double Rifle is the most recent one completed and leaving the factory this week. Fitted with sideplates which have been beautifully engraved by Peter Spode, extra Hand Detachable locks and fitted in a buffalo skin covered oak and leather case with outer cover. This is a rifle of which we are proud to be among the few remaining makers with both the capabilities and customers trust to make.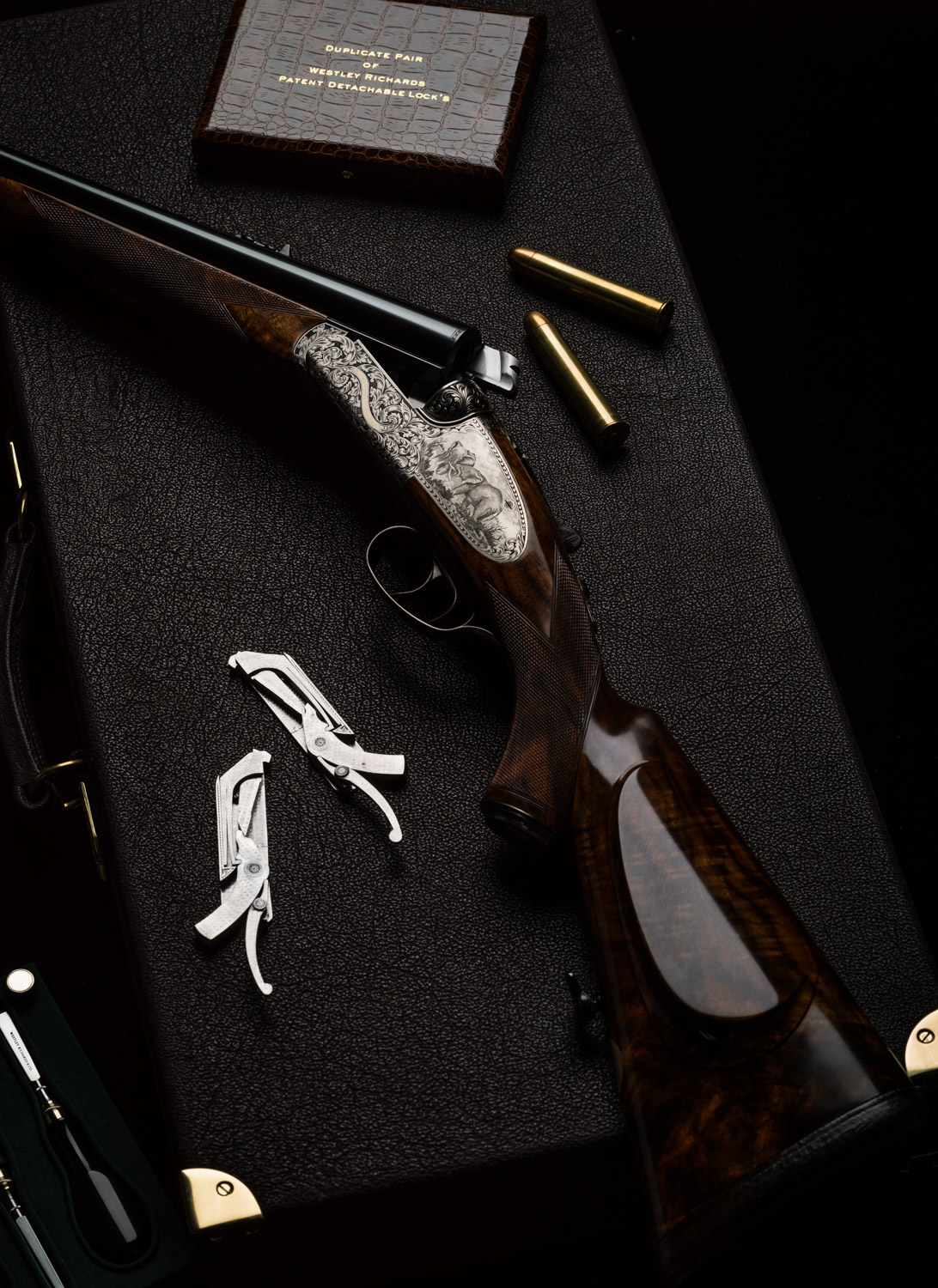 The Westley Richards .577 Droplock Double Rifle costs from £59,500.00 + VAT