Here, at last, we see the finished rifle together with the final choice of the client, the case colour left on, the rifle ready for the bush and the natural wear that will occur over time.
In my opinion the correct choice, I always liked the big carved R.B.Rodda rifles with their case colours and I believe this rifle continues in that vein. In the opinion of Paul Lantuch the engraver, the incorrect choice as I know he wanted to see the rifle showing off the engraving at its best!
Either way this engraving work is spectacular and the rifle has, and I am sure will continue to receive many favourable comments from people who have seen it. Not a bad slab of timber also!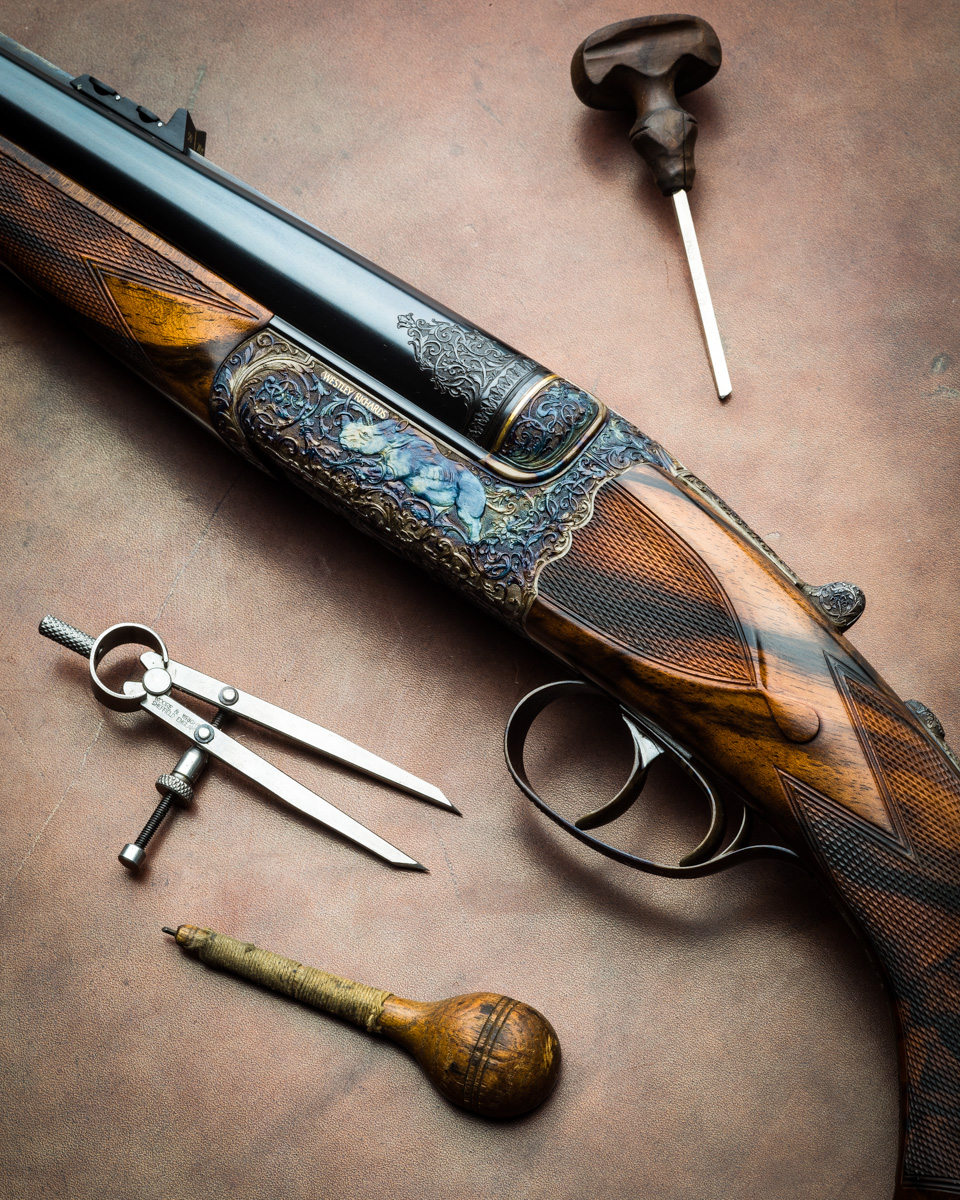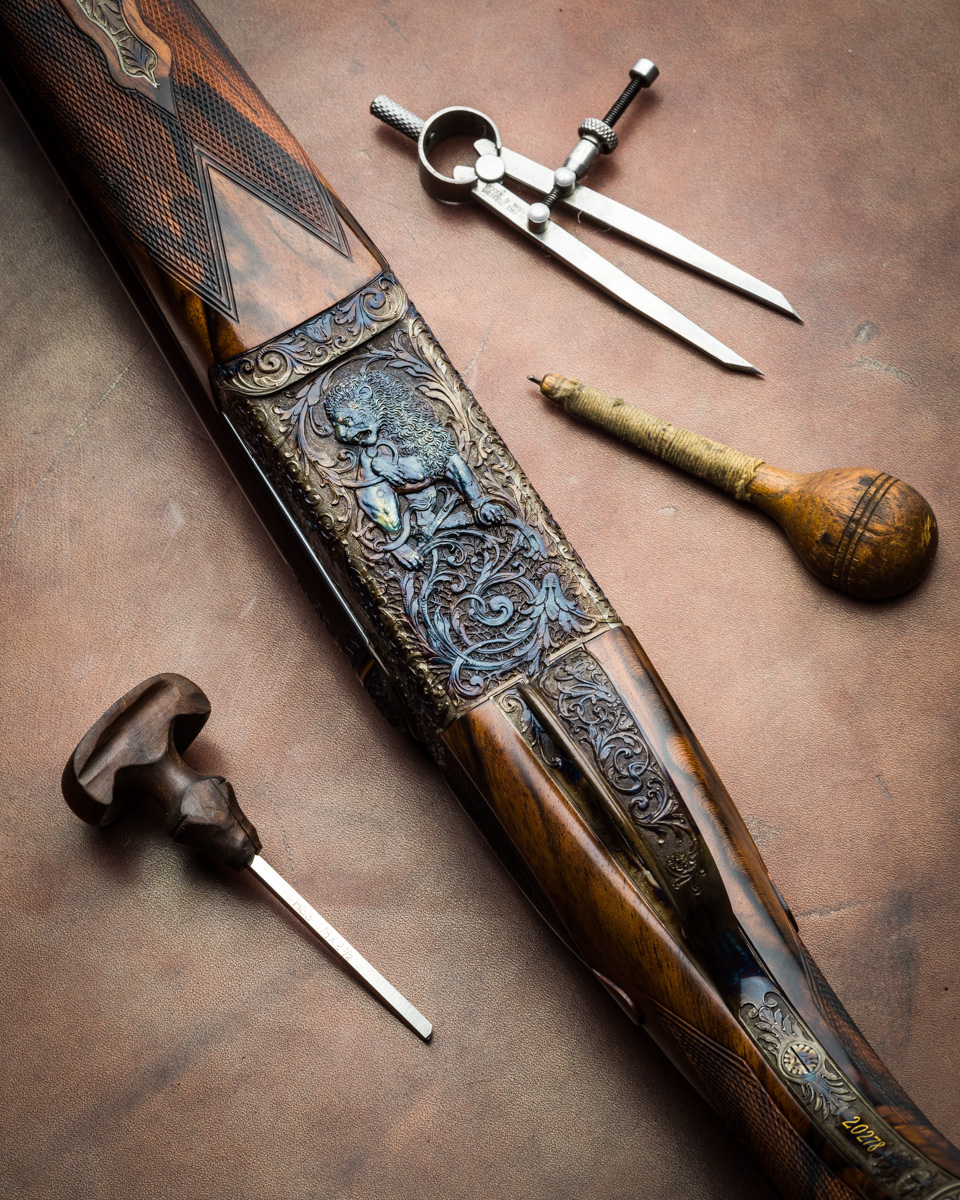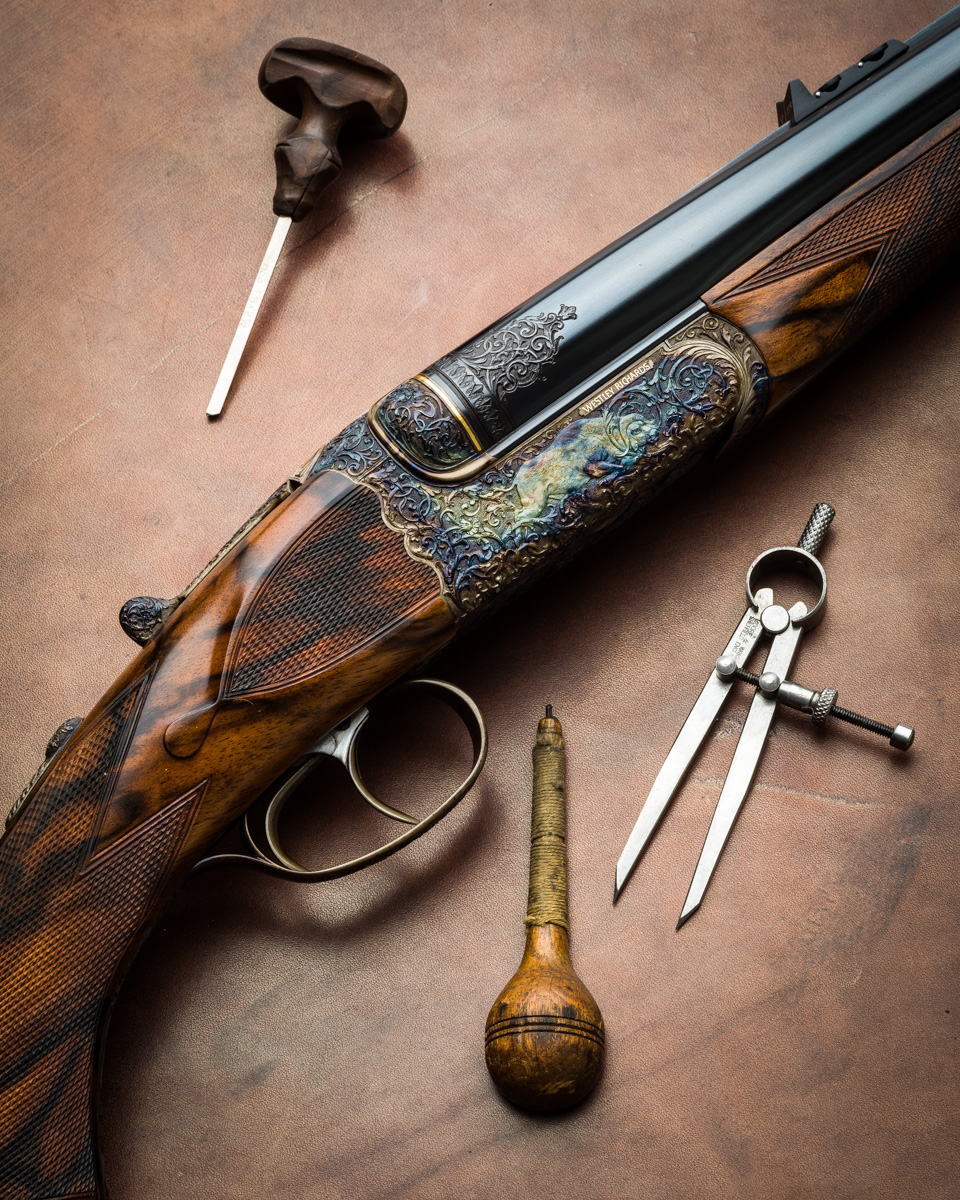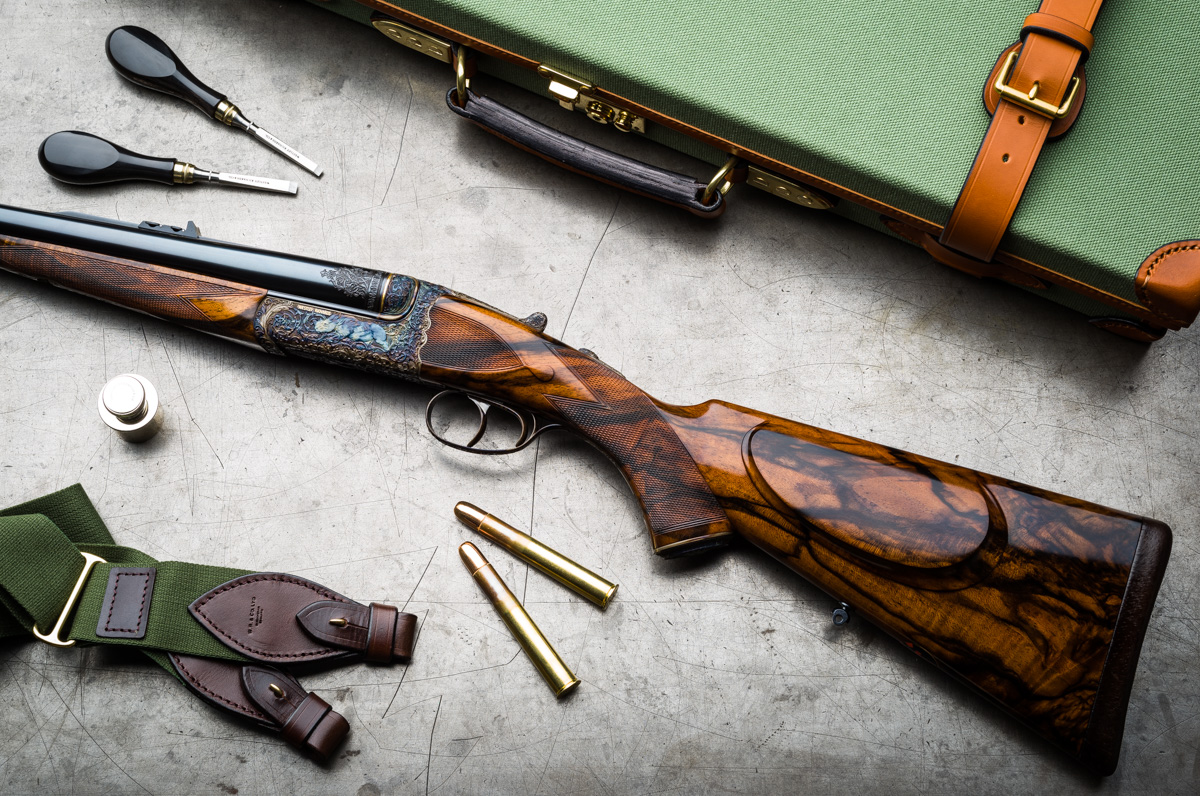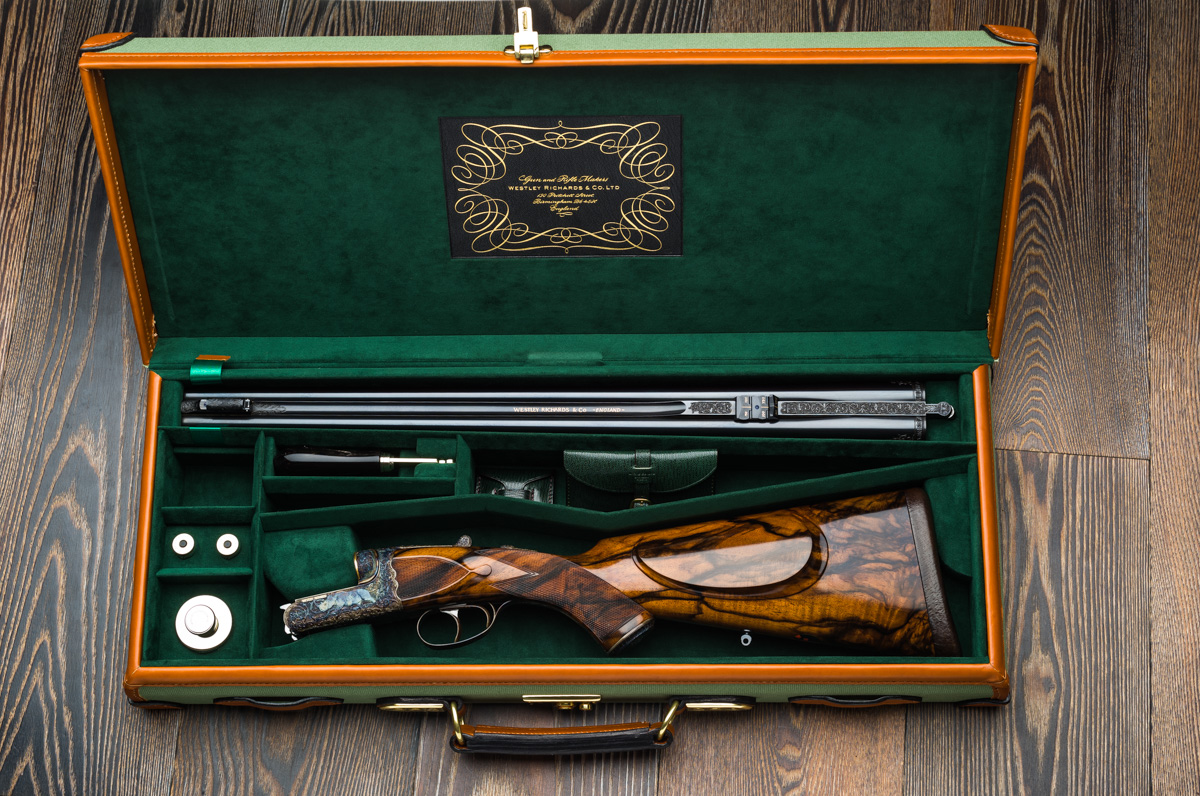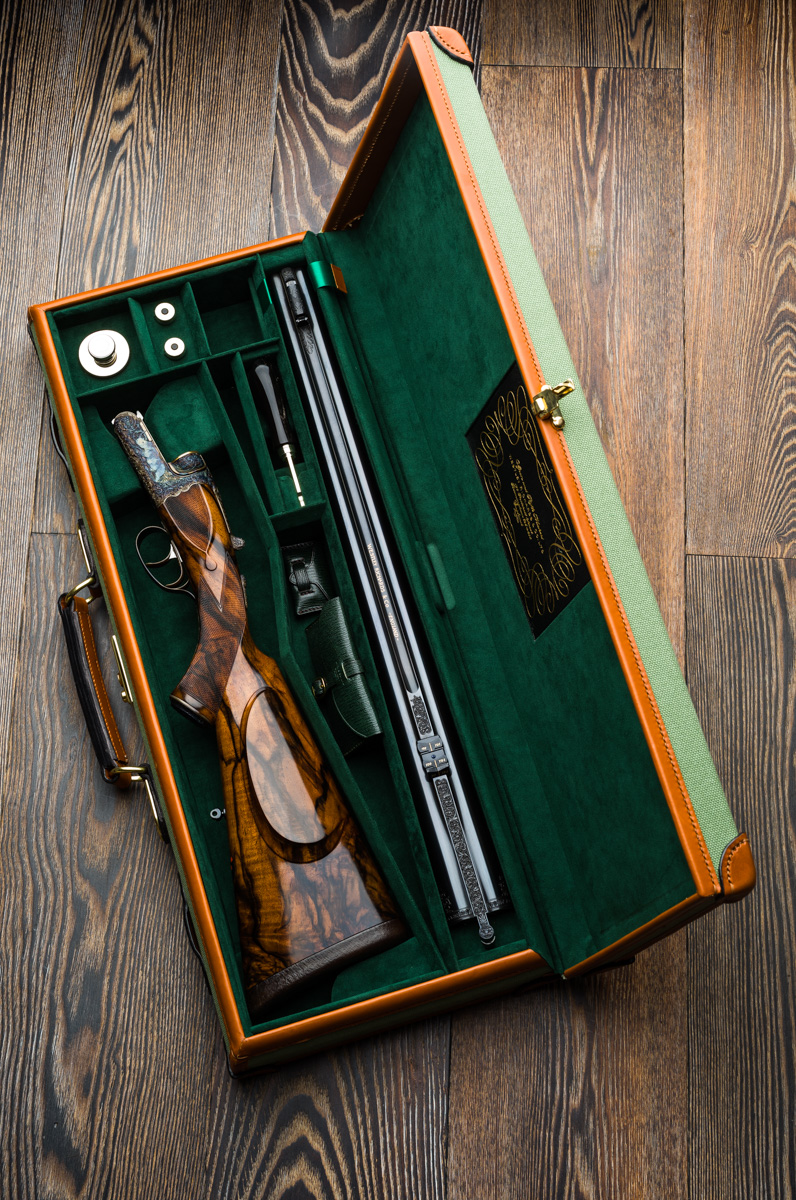 A Westley Richards .470 Hand Detachable Lock double rifle. Engraving by Paul Lantuch. Cased by Westley Richards leather shop in a traditional lightweight green canvas Safari style case.