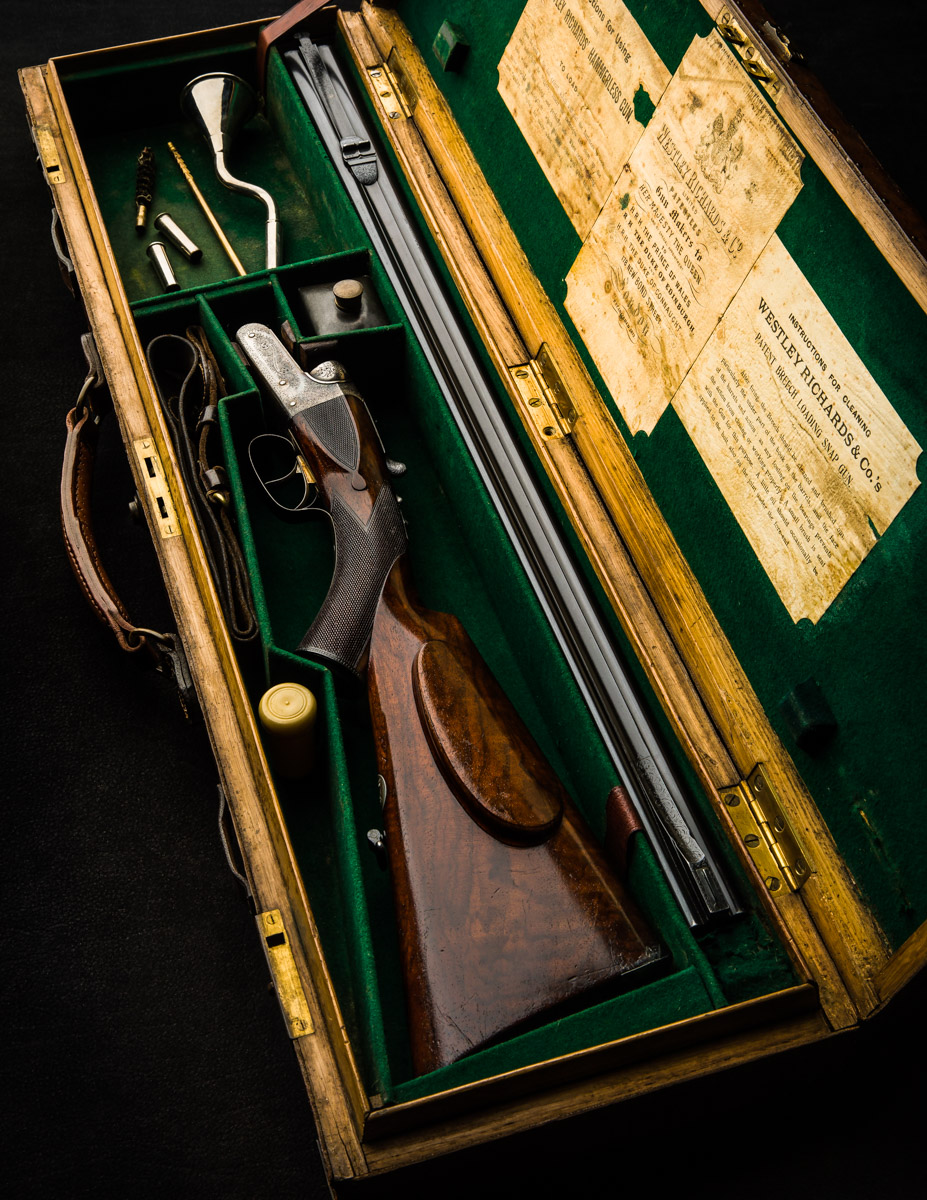 All the British makers initially offered the .303, but as each developed their own calibres to feed an imaginative market so the .318, .350, .375 2 1/2" and others started to take a share of the market in small bores. Another theory is the ban on .450 calibre rifles by the British Government in 1907, may have worried makers about the adoption of anything too military based and so the .303 fell out of favour.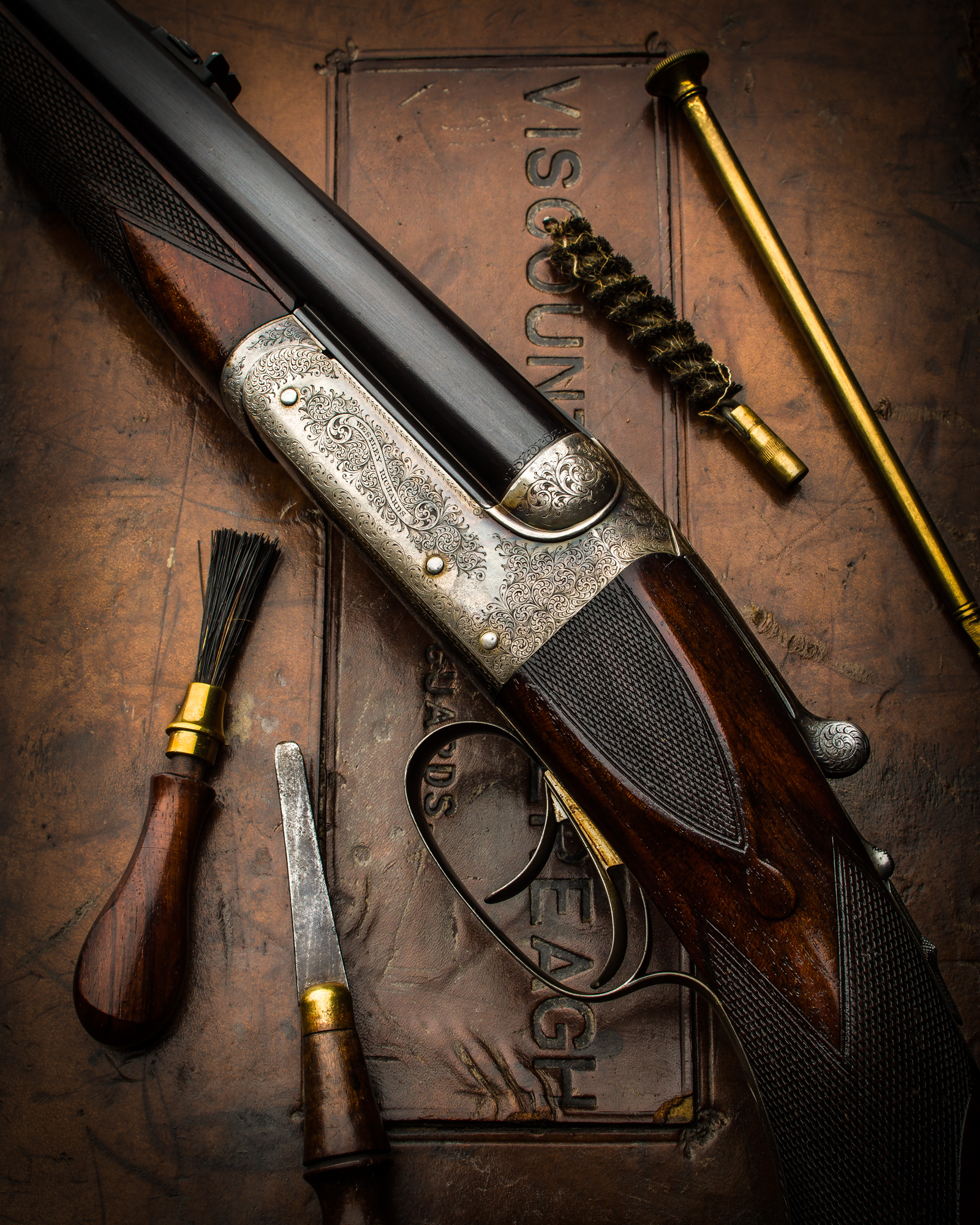 The rifle here is a lovely Westley Richards fixed lock ejector that was completed in 1900 and sold via our London, Bond Street address. Often the giveaway of these pre 1900 rifles is the lovely swamped ribs which have a short raised island holding the express sight as opposed to the later adoption of a full quarter rib. This particular rifle has all the hallmarks of the period, including fine house scroll engraving, checkered side panels and the distinctive Westley Richards kidney cheek piece. The 'bolted' safety is another of those lovely features that existed on many pre-war double rifles built by Westley Richards, H & H and J.Rigby.
In unmolested condition, complete in its oak and leather case the rifle is another of those classic time capsules that we all like to stumble across from time to time.