The Holland & Holland Royal double rifle is the most copied double rifle in the world, with very good reason, it is a beautiful looking and handling rifle, a rifle that set the standard many years ago as the very finest English sidelock express rifle available. It seems if anyone embarks on making an express rifle nowadays or even over the past 30 years the Holland Royal is the rifle they try to emulate, none in my opinion have ever succeeded.
The shape, weight and every little detail can be copied and made with superb craftsmanship but without the magic name they are but that, good copies, like a Chinese Rolex, just not the same as the real deal.
So here is a selection of Vintage Holland Royal and Royal Deluxe double rifles from our collection which help keep us focused as we produce our own very unique model of Express rifle, The Hand Detachable Lock or Droplock.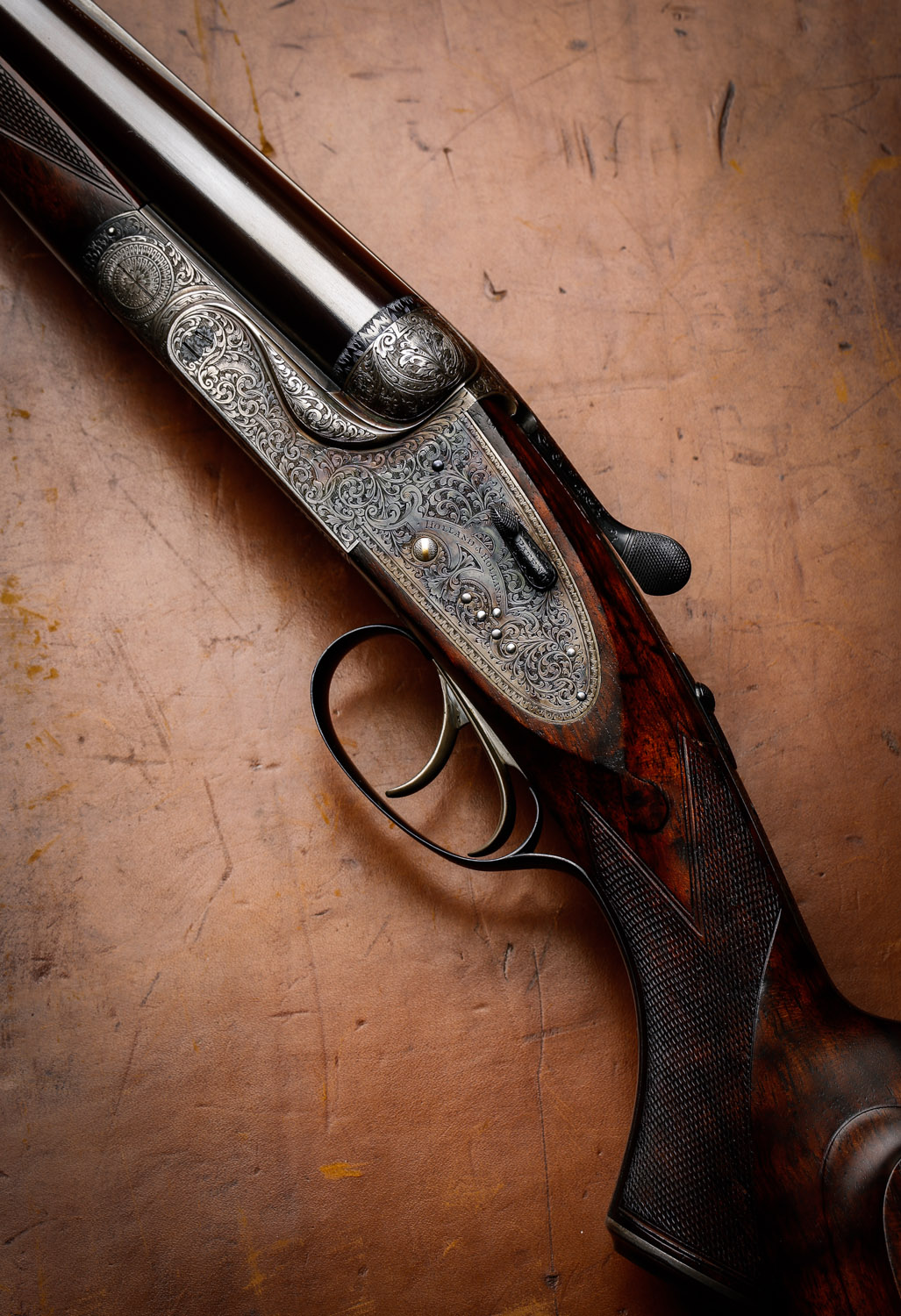 Holland & Holland Royal .375 H&H Magnum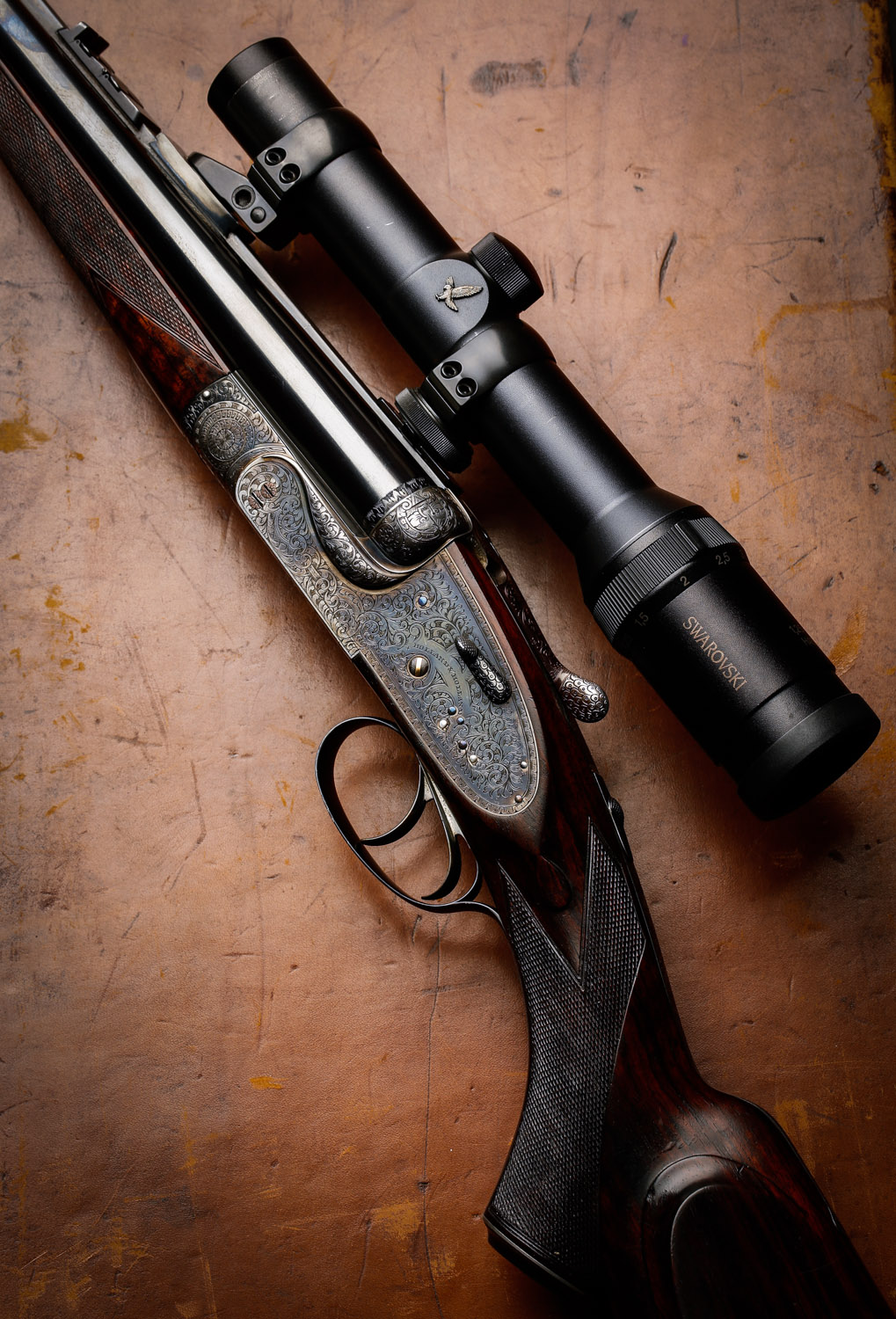 Holland & Holland Royal .240 H&H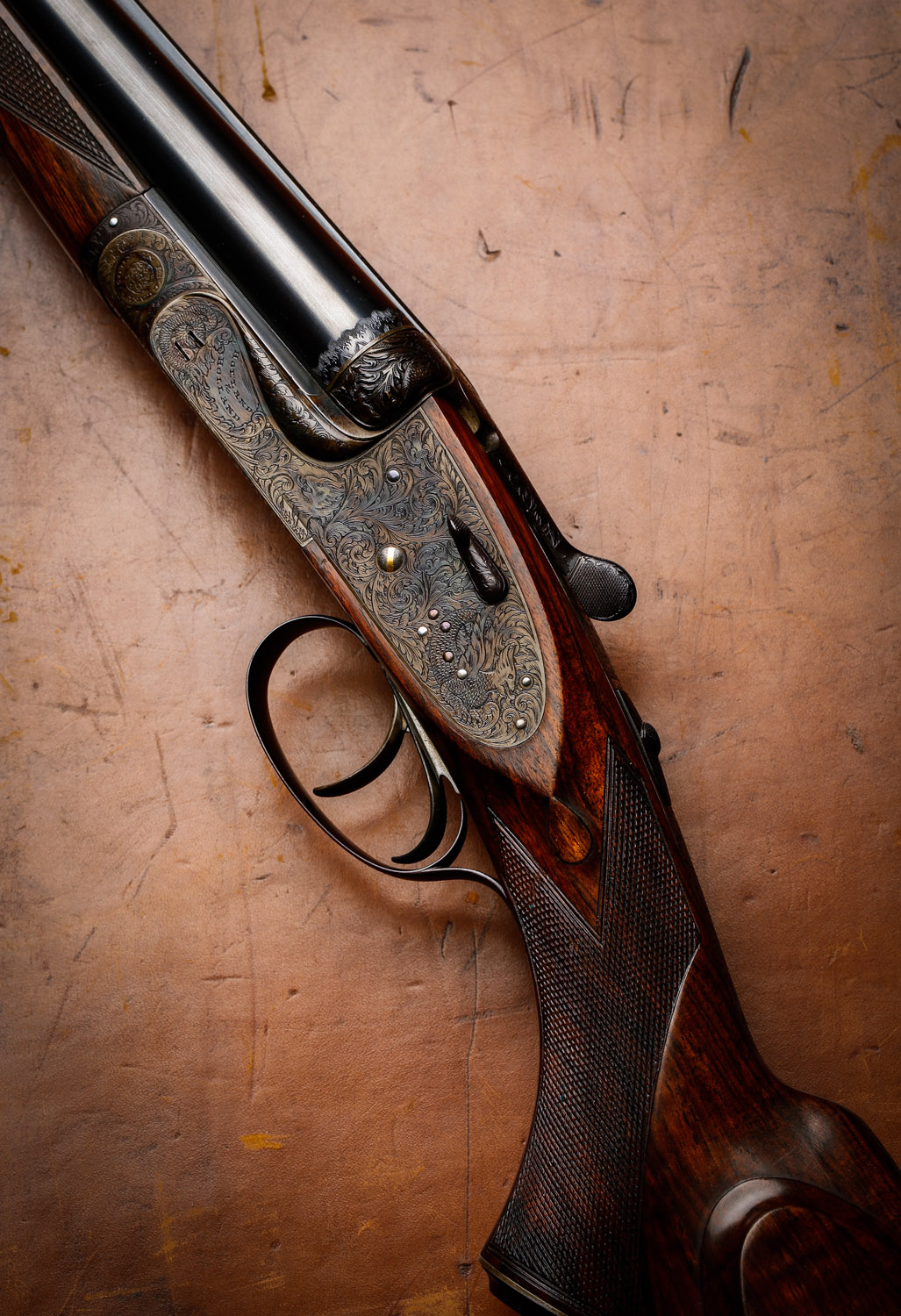 Holland & Holland Royal Deluxe 375 H&H Magnum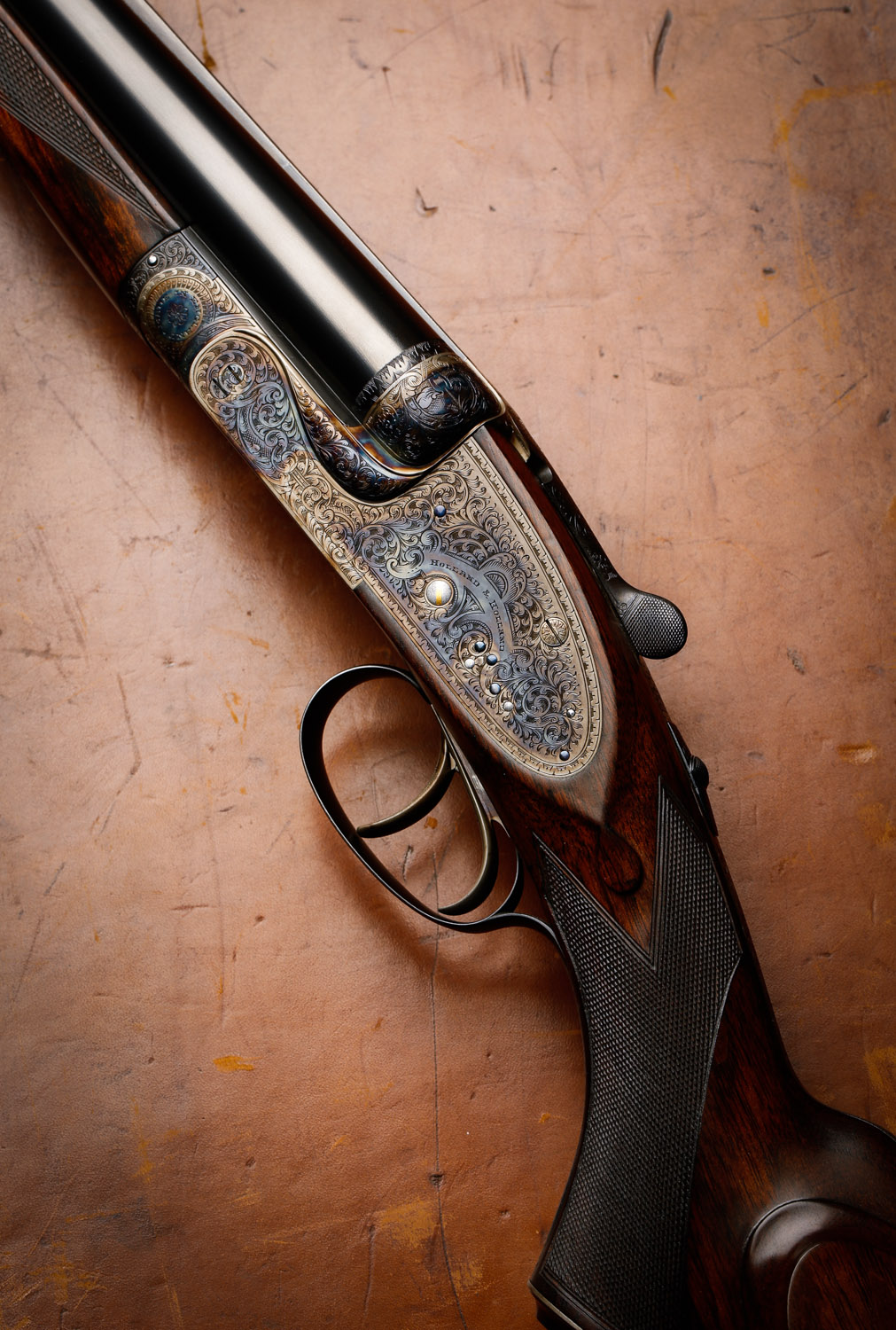 Holland & Holland Royal 500/465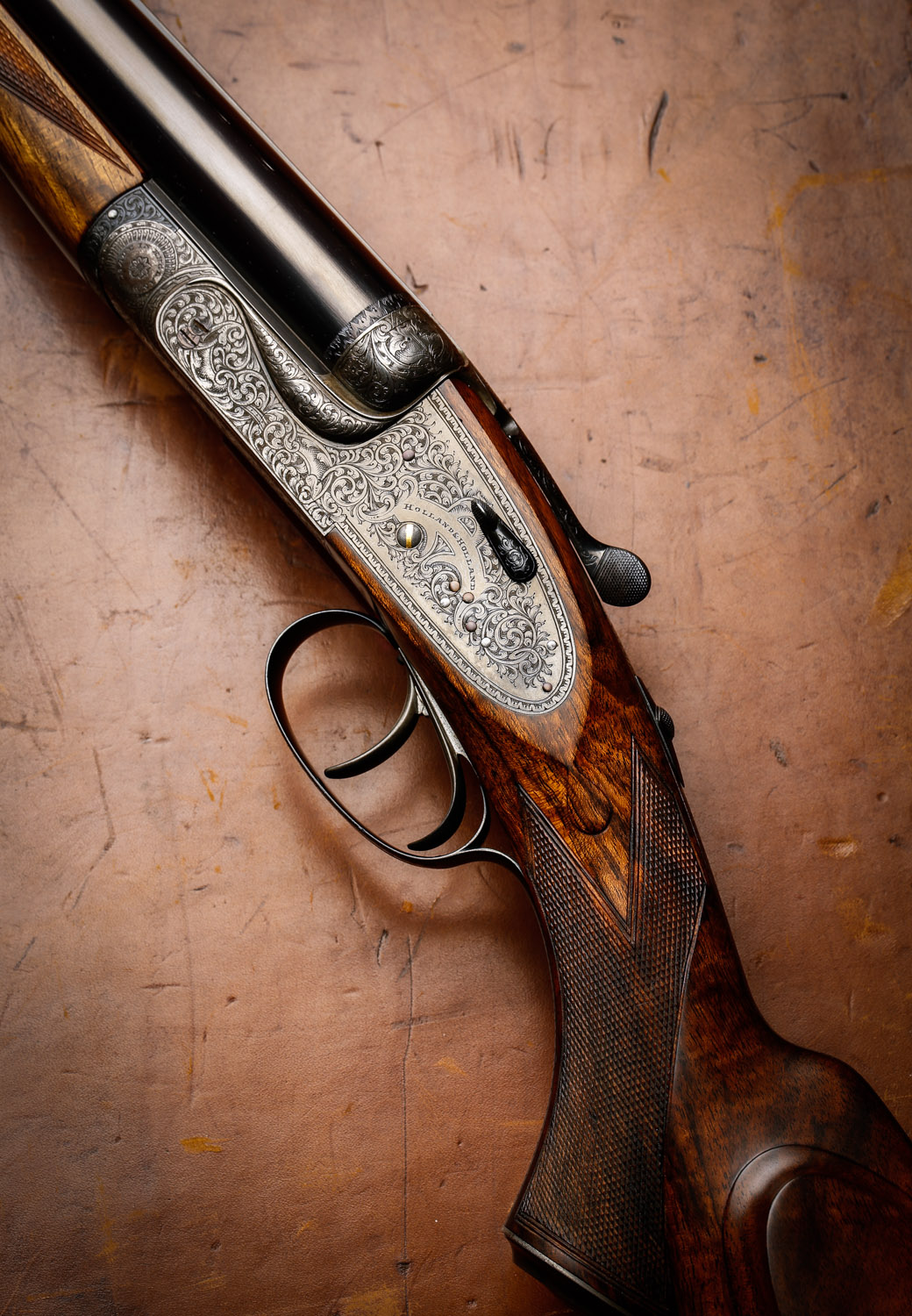 Holland & Holland Royal .475