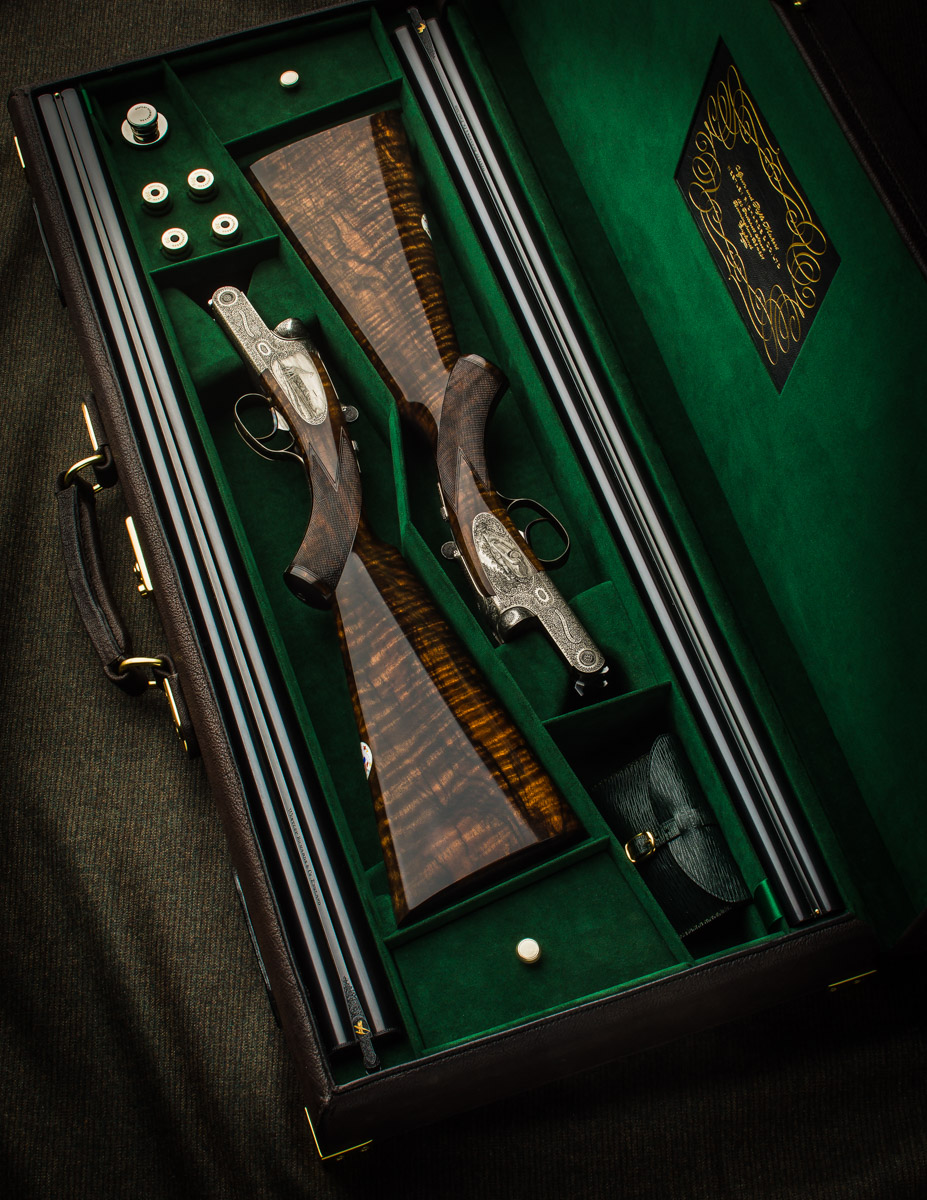 The pair of guns shown here would appear at first glance to be a pair of sidelock shotguns, but are in fact a pair of our side plated droplock shotguns in 20 bore, fitted with all the usual Westley Richards features, including our single selective trigger. As an alternative to the traditional sidelock shotgun they make for a great gun and are without question unique to Westley Richards.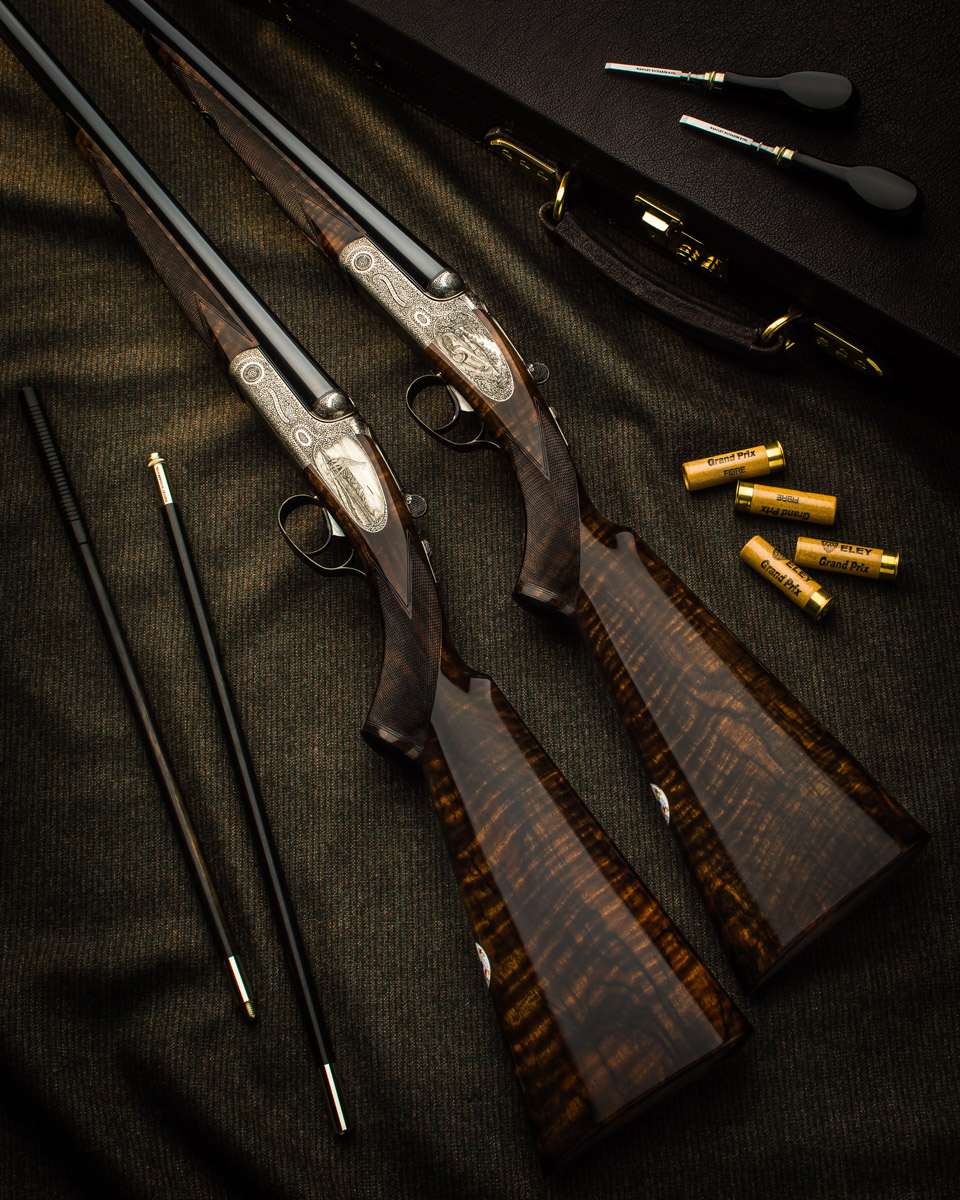 As you begin to scroll down through the images you'll begin to notice just how different the engraving is! The client in this instance lives both in the UK and South Africa these guns being a reflection on his various passions. In the UK he has a wonderful Aston Martin DB5 and regular fly's around in his Squirrel helicopter. Down in South Africa he keeps a vintage Willy's Jeep from World War II and lives within view of Table Mountain one of the most easily recognisable landmarks. The Giraffe is a favourite animal of the family and we had to be very carefully in the selection of the correct sub species as the various giraffe found throughout Africa have quite distinct markings.
The guns are wrapped in a tight rose and fine scroll pattern with the usual 1 and 2 numbering replaced with a single pheasant flying and a pair of pheasant flying. Complemented with a buffalo skin case the guns carry forward the Africa theme and should certainly make for an interesting conversation piece come the shooting season!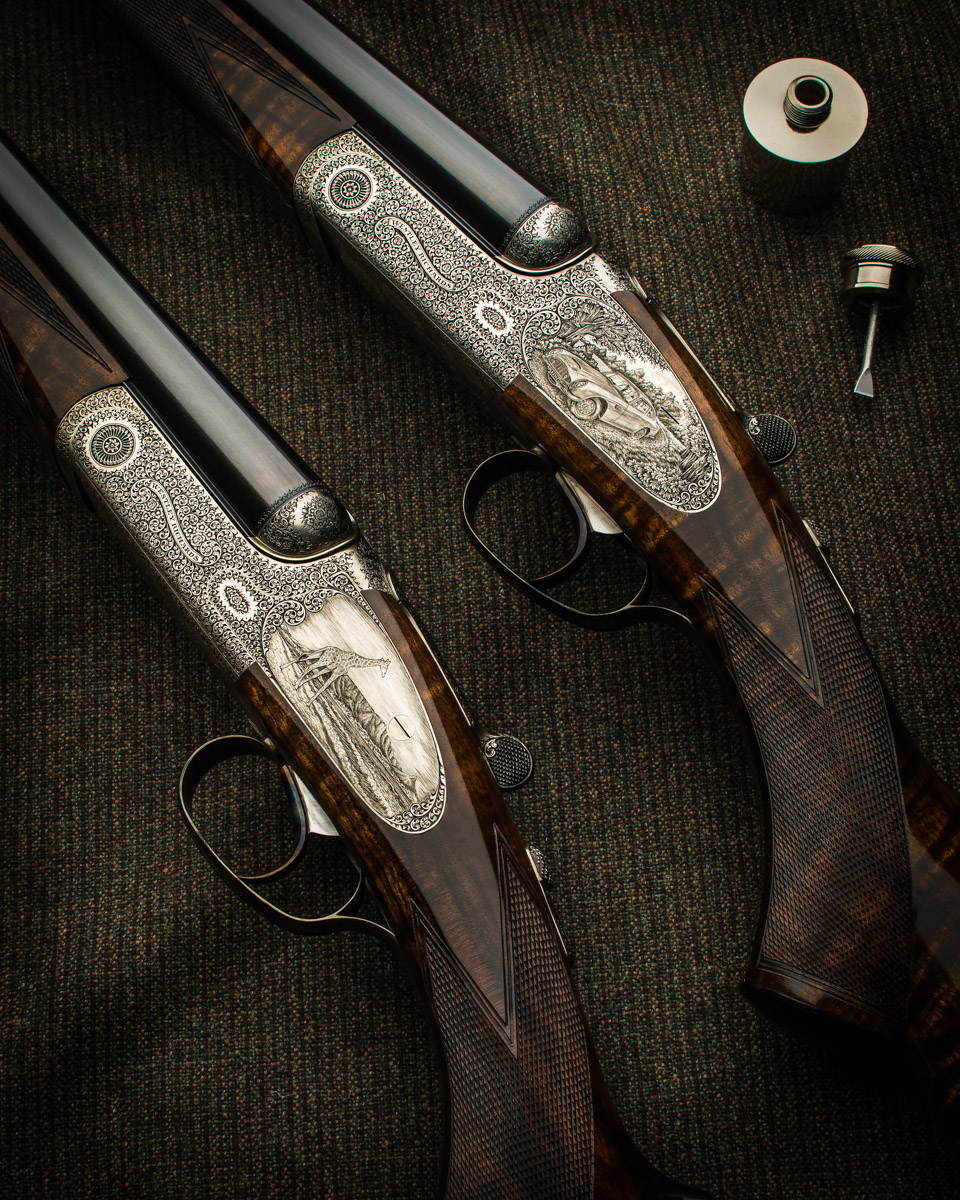 Aston Martin DB5 And The Southern Giraffe In View Of Table Mountain.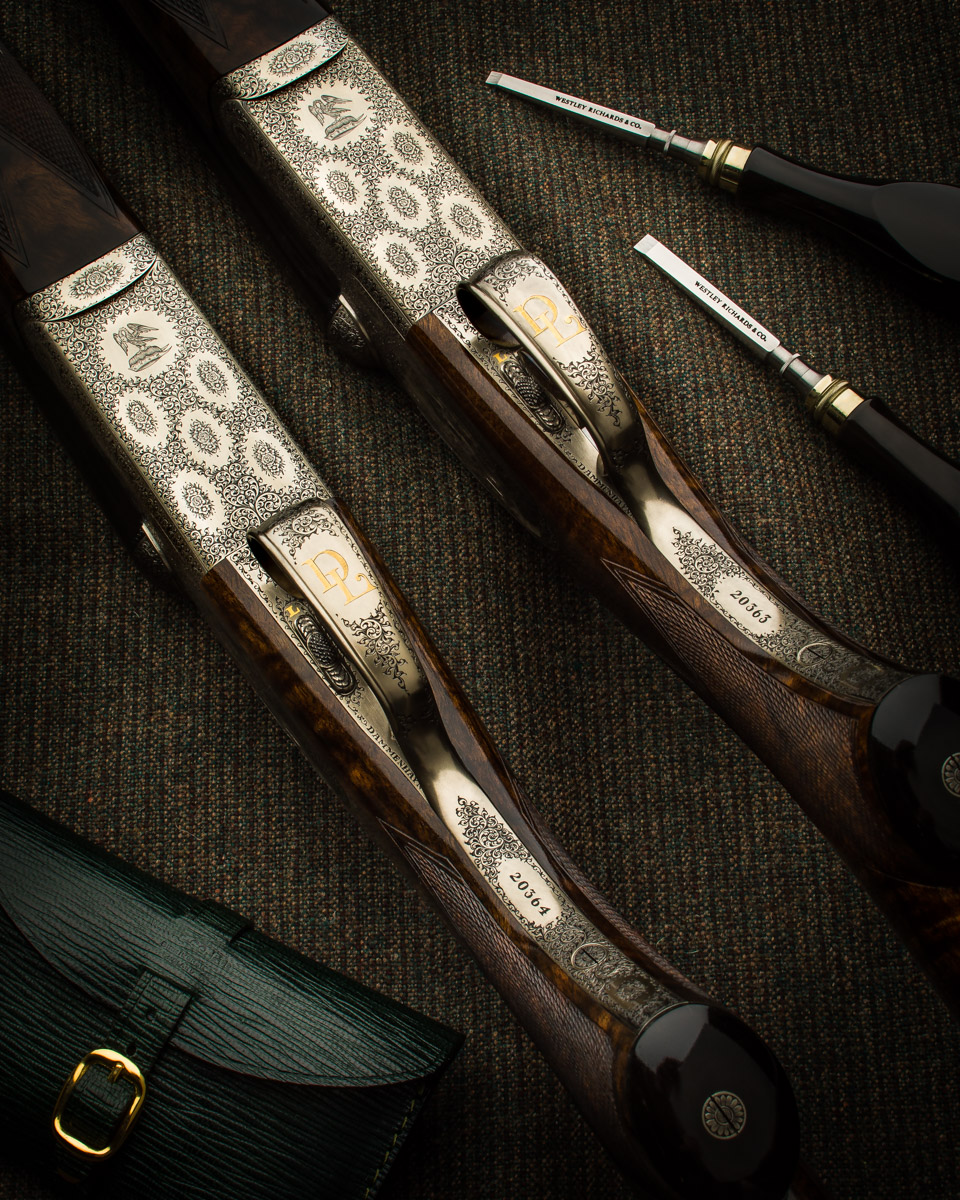 The Family Crest Adorns The Underside Of The Actions.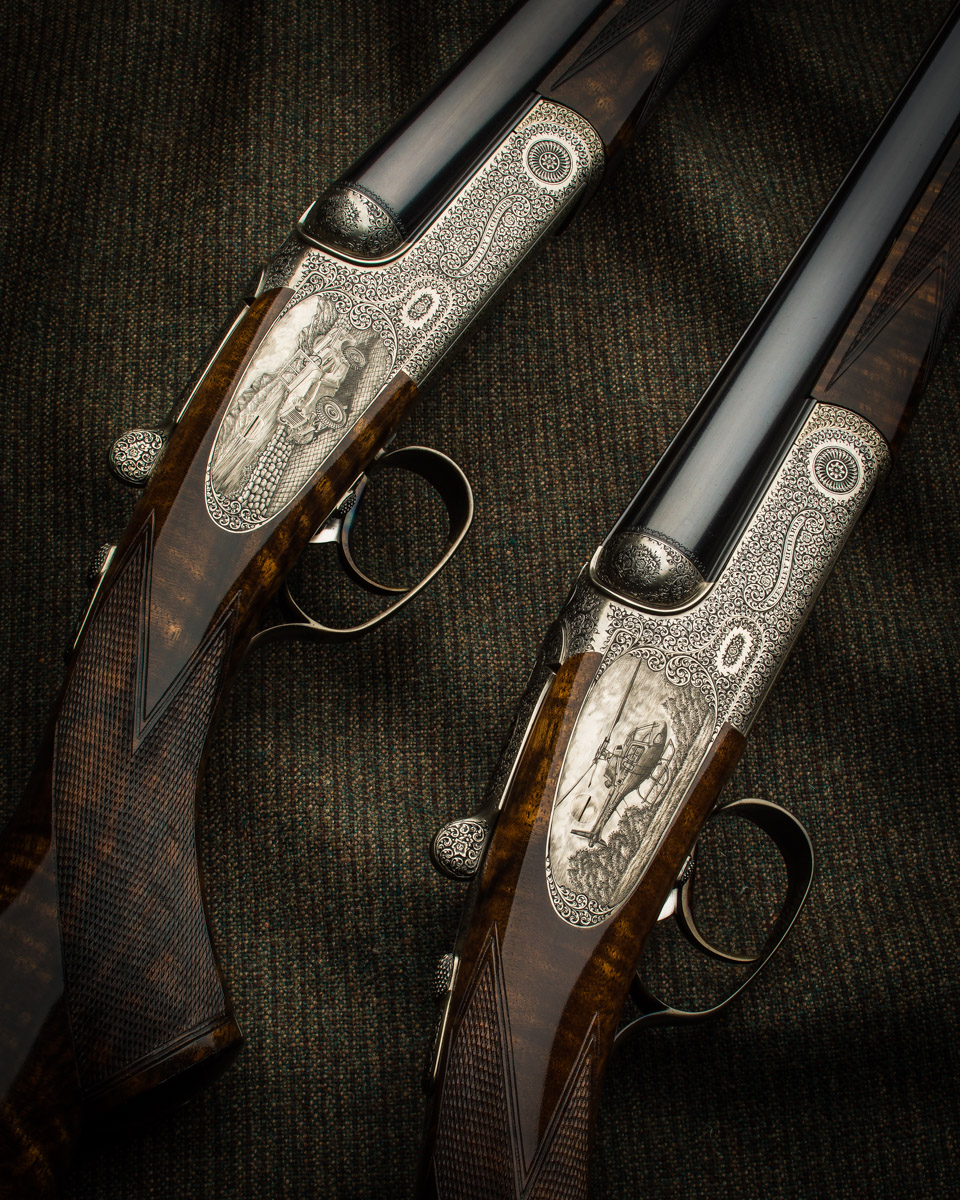 Vintage World War II Willy's Jeep And Squirrel Helicopter.