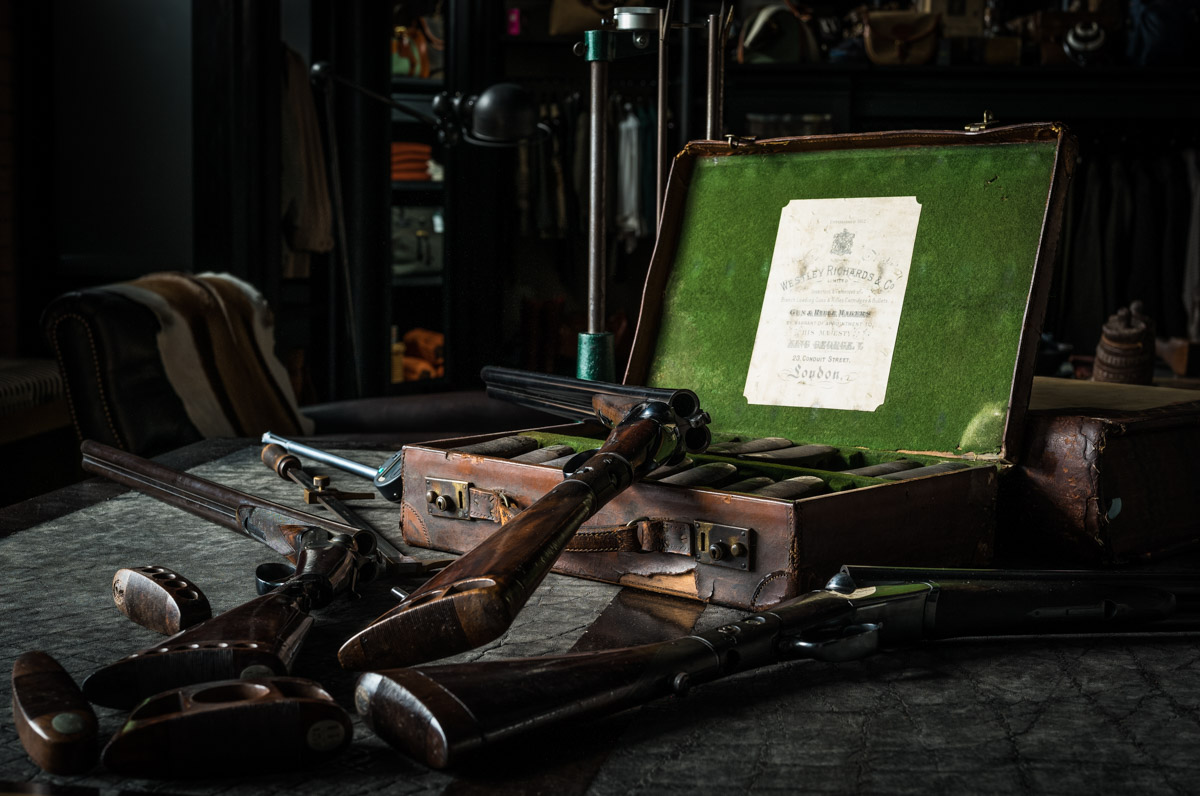 Here at the factory today we still have three of the original Westley Richards try guns, two 12g a single and double trigger version and one 20g single trigger, these are the guns we used before our departure from the old factory in Bournbrook. Fittings were done by Roy Hill who was the 'one armed' foreman of the gun factory, fondly remembered by many of our clients whom he started shooting to this day. Roy lost his arm during Field trials of the Westley Richards whaling harpoon gun in the early 1950's.
I have always found such guns an intriguing mechanical work of art with their concealed universal joint in the hand allowing adjustments. The gun had to be a fully functioning firearm but with the added benefit of a fully adjustable stock capable of taking length of pull, cast and drop measurements. The work that went into making such guns was clearly quite considerable, I have asked about making a new stock for many years but am yet to find anyone take on a modern version.
Westley Richards also had a barrel length try gun set so the various length barrels from 25" - 30" could be tested on the gun also. I have never seen this in the flesh but only in photographs. I have also fancied making a repeat of this but hard to justify at the cost of 7 pairs of new barrels today!