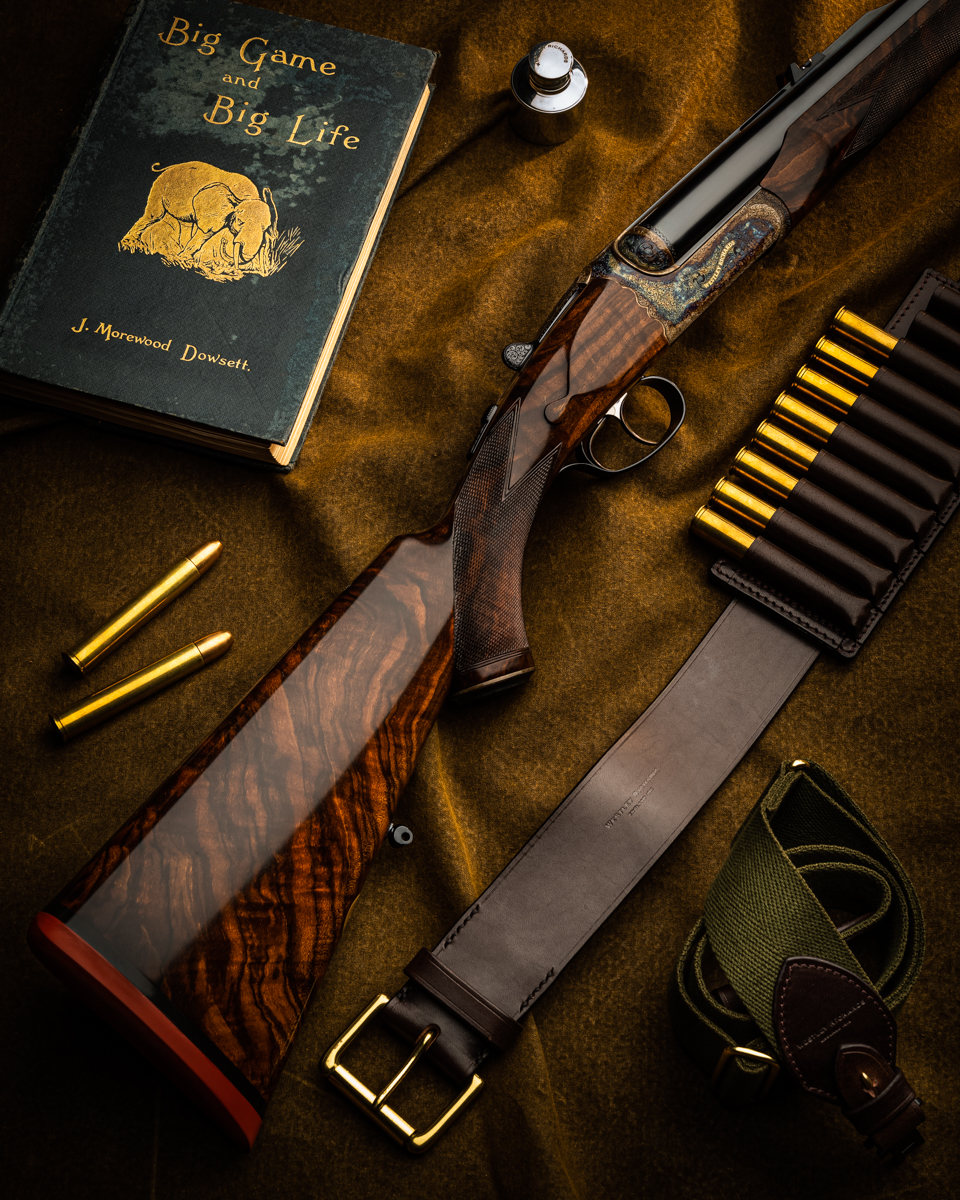 Westley Richards is credited with being the first to adapt the .500 Black Powder Express to a new smokeless propellant called Cordite, sometime around 1890. Offering a vast improvement in ballistics over the black powder loads best suited for deer or stag, the new nitro based smokeless powder load made the .500 Nitro Express a legitimate alternative to the much larger 8 and 4 bore black powder rifles historically used for animals such as elephant or buffalo.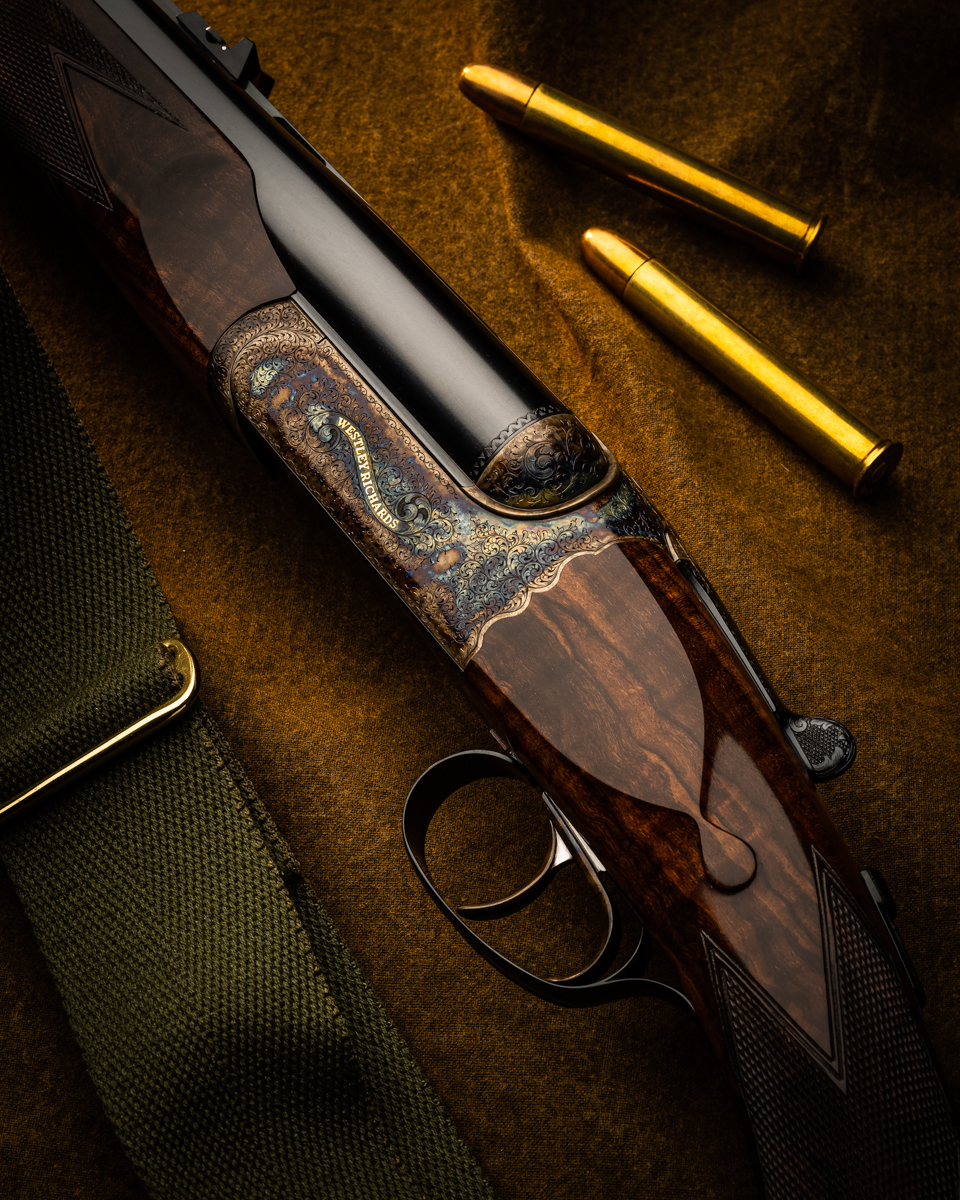 Today's .500 3" NE shoots a 570gr, .510" diameter bullet at a standard velocity of 2,100 fps delivering just shy of 6,000 ft lbs. of muzzle energy. However, the cartridge can be safely chambered in a rifle weighing about 11 lbs. For hunting large dangerous game, there are few rifles and cartridges that come in such a well-balanced package, combining such awesome ballistic performance in a manageable size and weight. This is the reason I believe the .500 NE remains one of the most popular double rifle cartridges ever produced.
With those new developments in propellants like Cordite, came improvements in the design and construction of rifles as well. Fast Forward over 100 years of gunmaking and we have what might be the pinnacle of double rifles, new Westley Richards rifles like this one.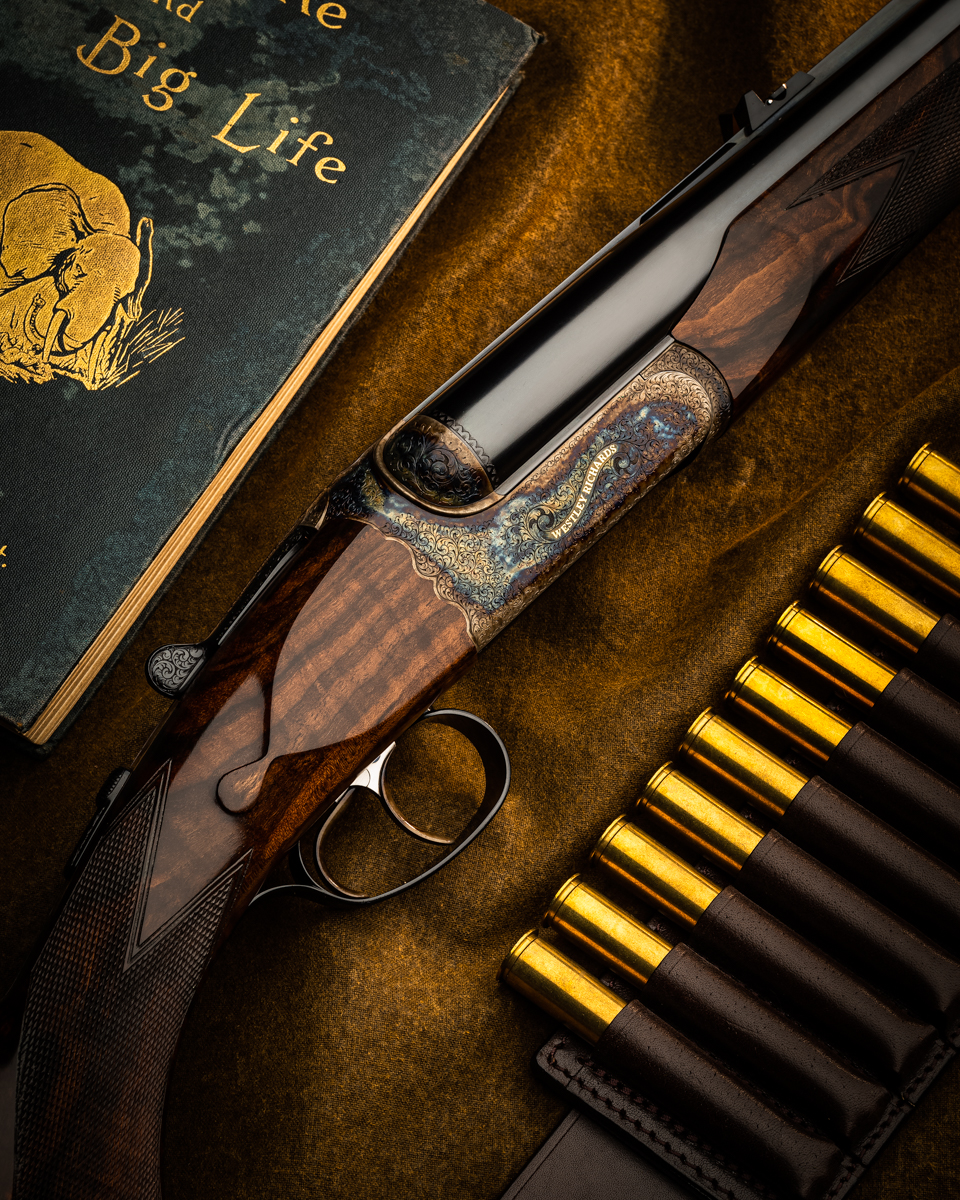 Ordered as a scroll back action with Westley's patented hand detachable locks, snap lever work and Model 'C' doll's head extension, these features were invented in the 19th century and remain the foundation of Westley Richards double guns and rifles today.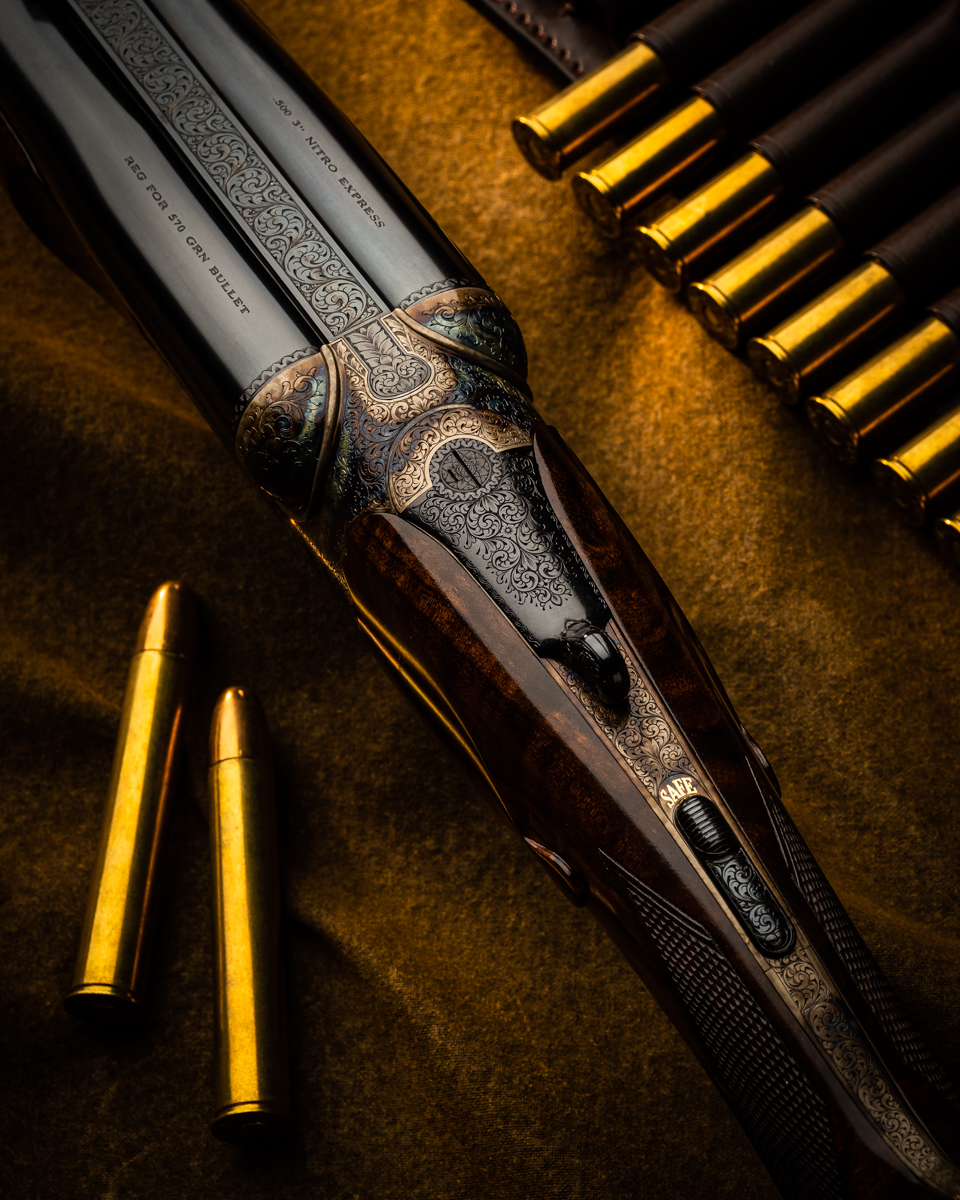 In addition, the rifle's standard features are disk set strikers, hinged front trigger, beaded trigger bow, extended guard tang, and a trap grip cap, beaded cheekpiece and drop points on a super deluxe walnut stock.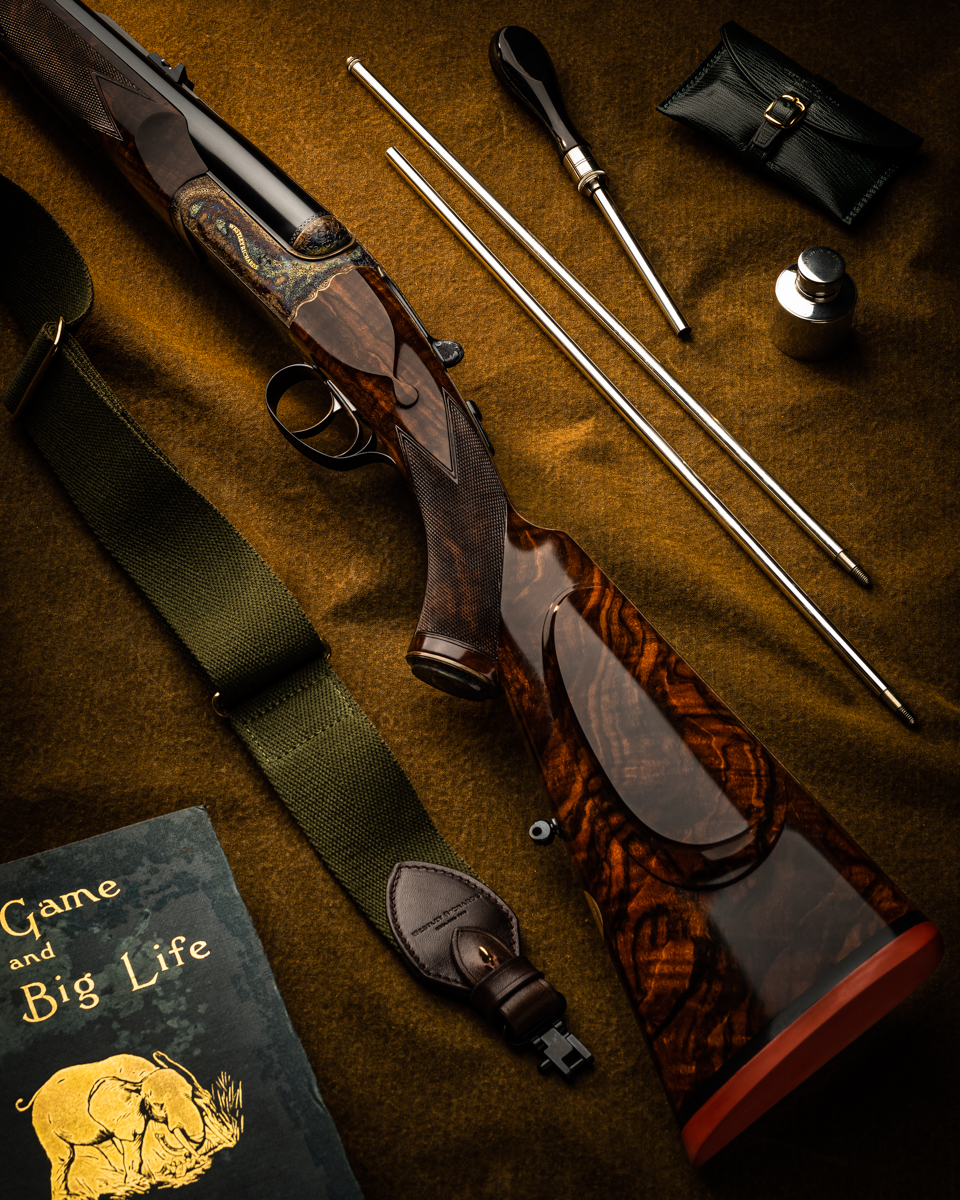 Finally, the rifle is tastefully adorned with Westley's house engraving, an elegant small traditional scroll surrounding the Maker's name in flowing banners on the sides of the action and, in this case, with an added pop of gold name engraving. This style of engraving, along with the geometric pattern on the cover plate, has been the firm's signature pattern on best quality guns since before 1900.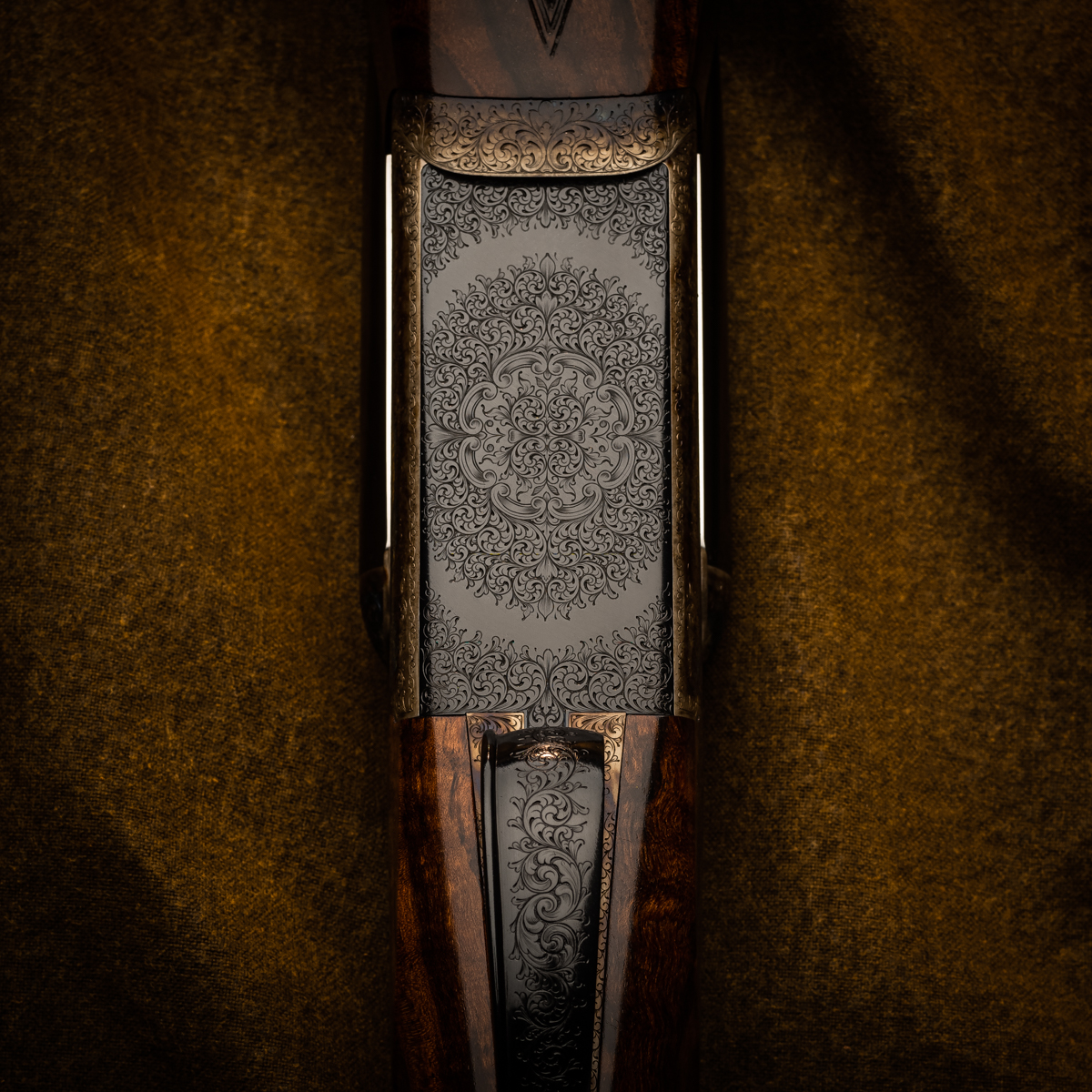 This is a modern interpretation of what the firm has been producing for well over a one hundred years and truly is the quintessential Westley Richards double rifle. From the cartridge it is chambered for, to the action's design and embellishments, this rifle encompasses so much of what has made Westley Richards such an enduring name in the world of gunmaking.