If you really don't have a history of failure upon which to reflect, those failures will not weigh upon your shoulders. If you approach your new task with a spring in the step, a sharp focus and a determination to try, you might just find that your natural aptitudes steer you in the right manner and that this uncomplicated plan gets results first time.
Dumb luck can, of course, play its part, like my friend's non-fishing brother who caught a near-record wahoo, while fishing on a charter, taken as an excuse to use up a spare day on holiday and top-up his tan.
"Is there a fish called a woo-woo?" he asked innocently as he described the thing all the locals seemed so excited by, over the 'phone that afternoon. To many a devoted angler, it would have been the fish of a lifetime.
We have all heard the tales of some non-shooter who turns up at a stag party at a shooting ground, picks up a gun for the first time and dusts every target. For me, two of the most difficult shooting sports came by way of a deceptively successful debut.
I killed my first ten pigeons out of the traps in North Carolina. Live pigeon trap shooting, of which so much has been said and written, didn't seem all that hard. My first brace of driven grouse fell dead in the heather, to one shot.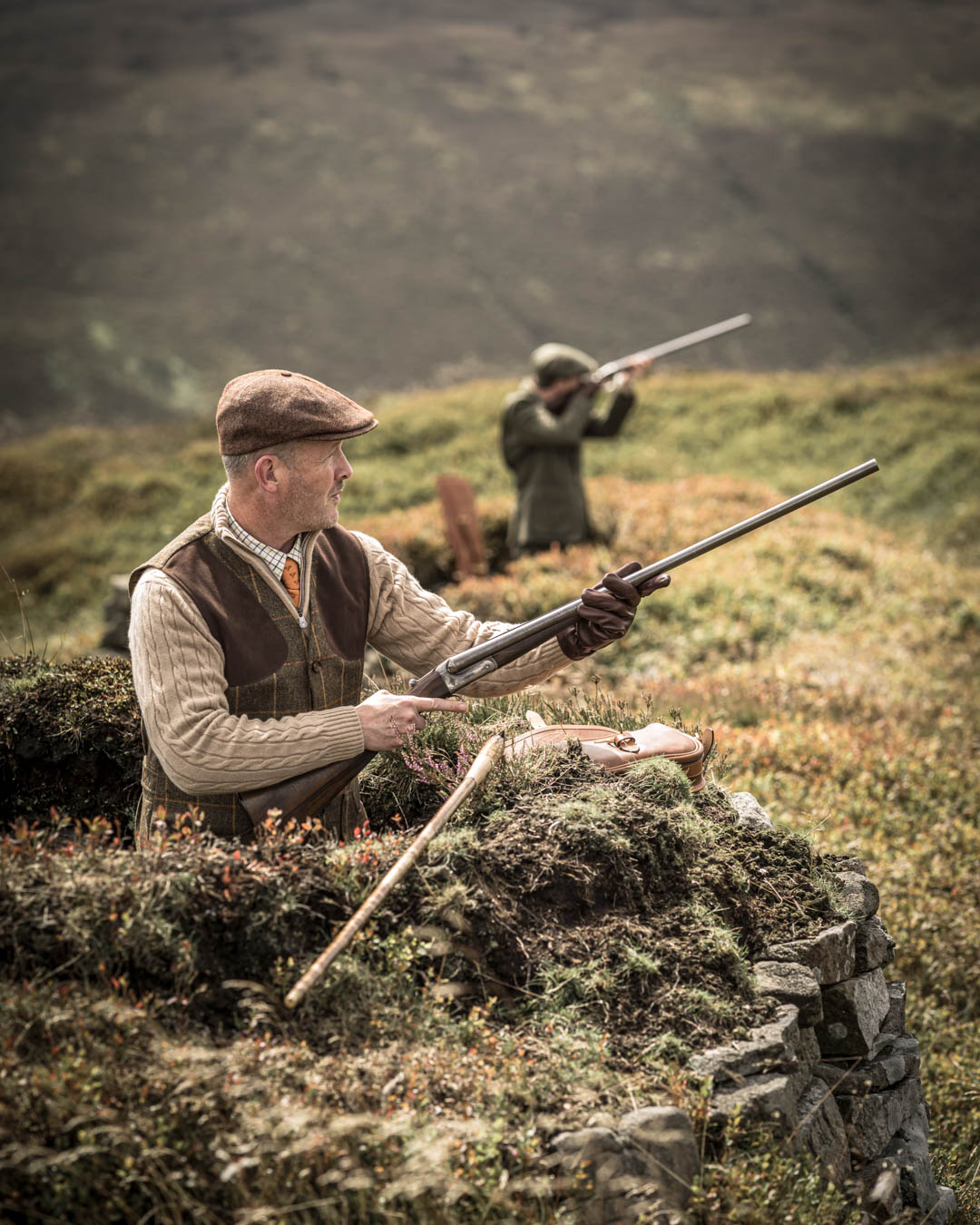 Both disciplines lured me into a false sense of adequacy from the start, only to delight in proving my hubris humiliatingly unwarranted later on. I now fully understand why live pigeon trap shooting and driven grouse are revered among the highest forms of shotgun sport.
Live pigeon shooting from traps is no longer allowed in Britain but, at least for now, driven grouse shooting remains an option to those fortunate enough to access it.
In my experience, successful grouse shooting requires speed, confidence and aggression. Hesitate and you are lost. Perhaps my early success in the butts can be attributed to sharp eyes, naturally decent hand-eye co-ordination and a willingness to trust my instincts.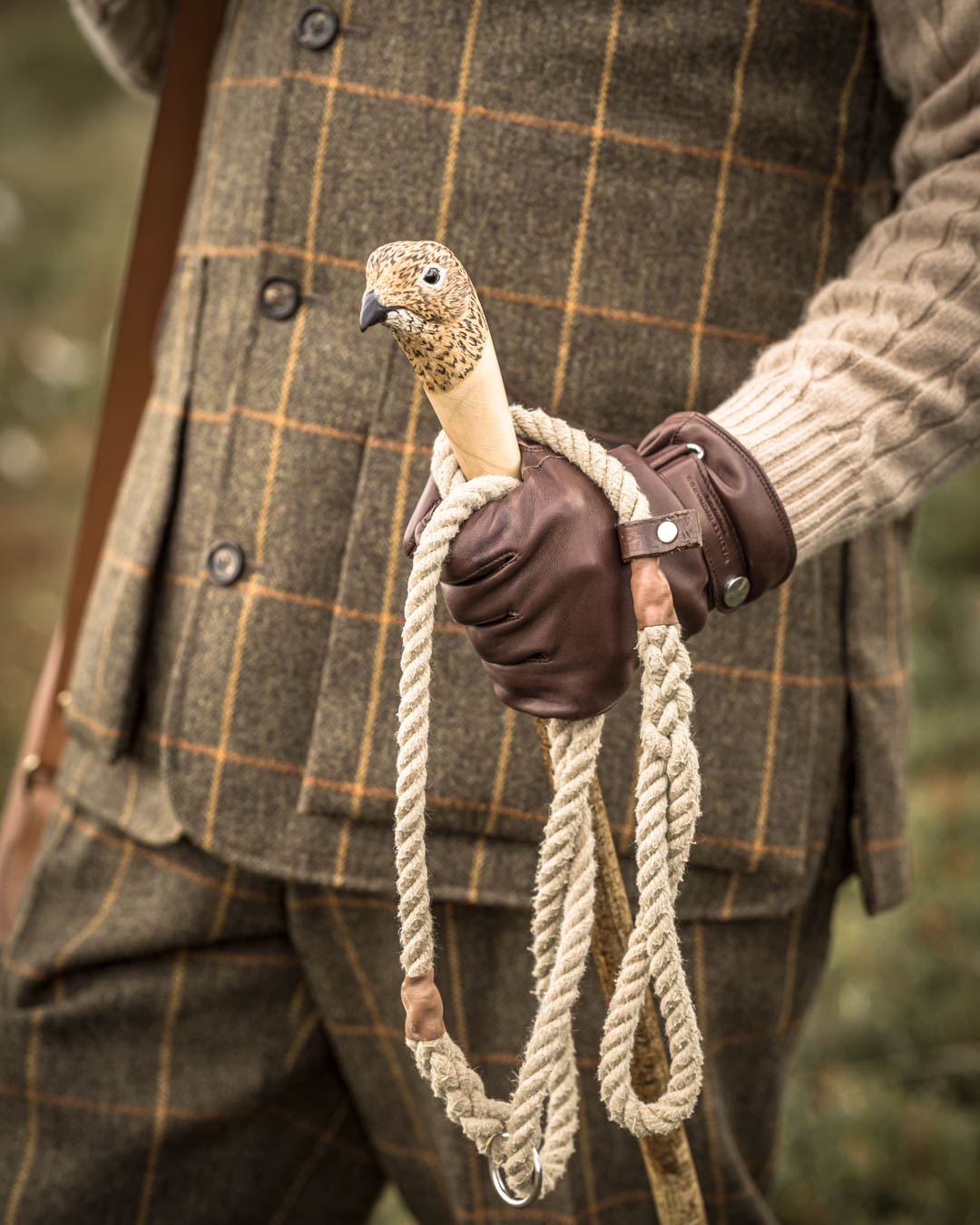 Driven grouse shooting is the opposite of 'extreme' pheasant shooting. You have no time to think or calculate your shot; decisions are made in a split second. I prefer it and I am better at it.
For a gun, I prefer one with a slightly shorter stock, for fast mounting in a confined space, and a drop showing me a flat rib, as most of us tend to miss grouse over the top. I want to be able to spot it, mount and shoot right through its line, in one fluid motion.
Though most of my guns have 30" barrels, I have no objection to short barrels in a grouse butt, where they do come into their own. If ever a pair of 12-bore Churchill XXV Premieres had its place, this is it, and let's face it, given the chance to double-gun with a good loader, why not take it on? With a little practice and a cool head, it is not difficult.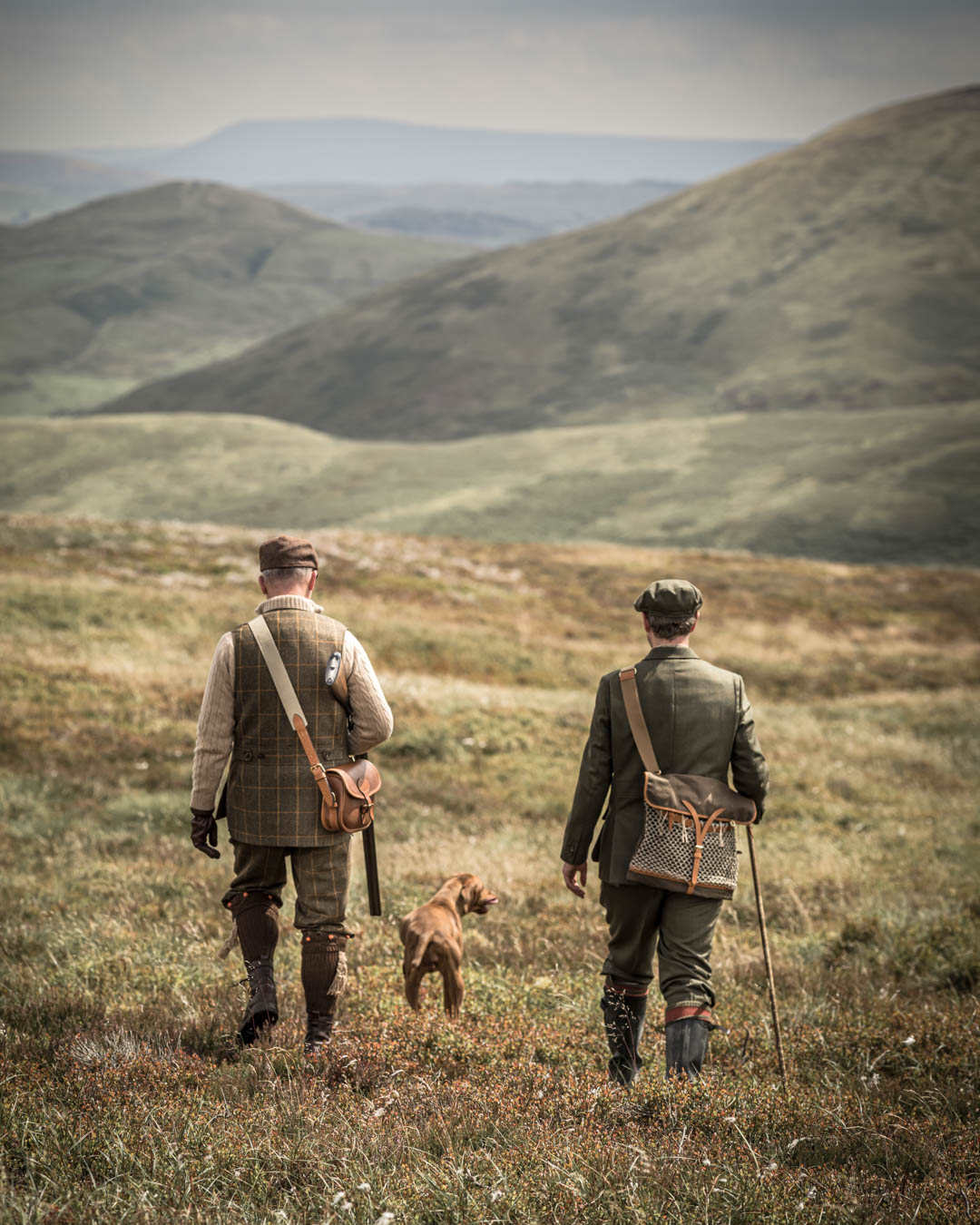 This season, I am again blessed to have two days in Cumbria as the guest of a generous friend, facing some of England's finest grouse in one of its most beautiful and rugged landscapes.
As usual, I shall be equipped with a pair of hammer guns and clad in tweed, which remains my favoured shooting cloth, despite the advance of modern fabrics and more casual attire.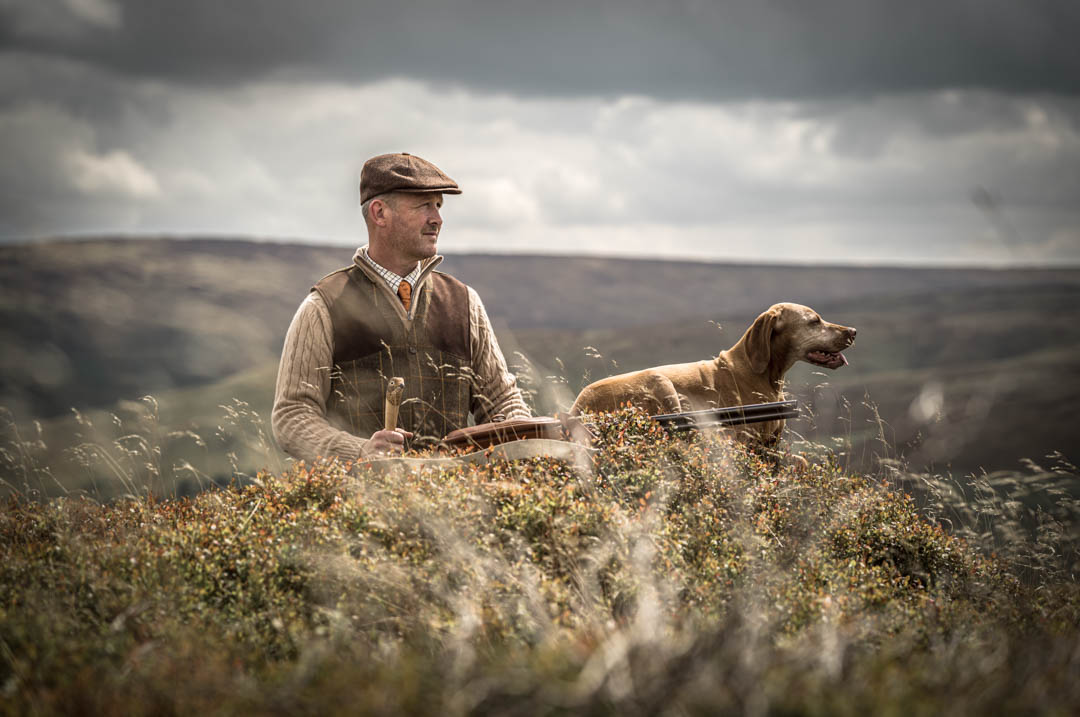 For me, an occasion as special as a day on the moor, with all the attendant work, by parties unseen for much of the day, and representing, as it does, the culmination of untold hours and funds to send these wonderful birds corkscrewing and tumbling on the wind past my head, making a sartorial effort is warranted. Indeed, it is demanded!
Tweed not only looks perfect on a grouse moor, it reacts to the changing weather of moorland perfectly, to boot. The day can morph from misty to blowy, to still and sunny, from squally to full-on showers in minutes. A tweed suit of jacket, breeks and waistcoat adapts in seconds, breathing when coolness is required, closing out the rain when wetted and drying quickly as soon as the rain passes, while remaining warm.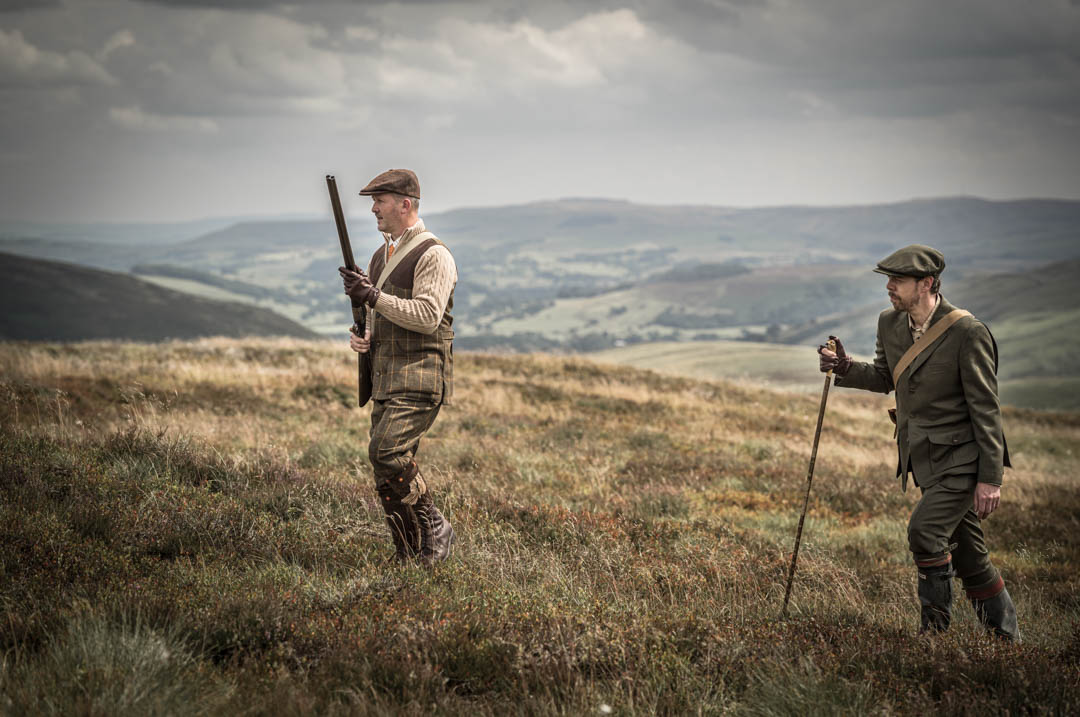 Lose the jacket and shoot in shirtsleeves and waistcoat if conditions demand. Early season shooting may call for a tweed gilet rather than a full jacket. Teamed with a woolen sweater or fleece, this has proven a popular and practical combination over the years, maximizing maneuverability while keeping out the weather.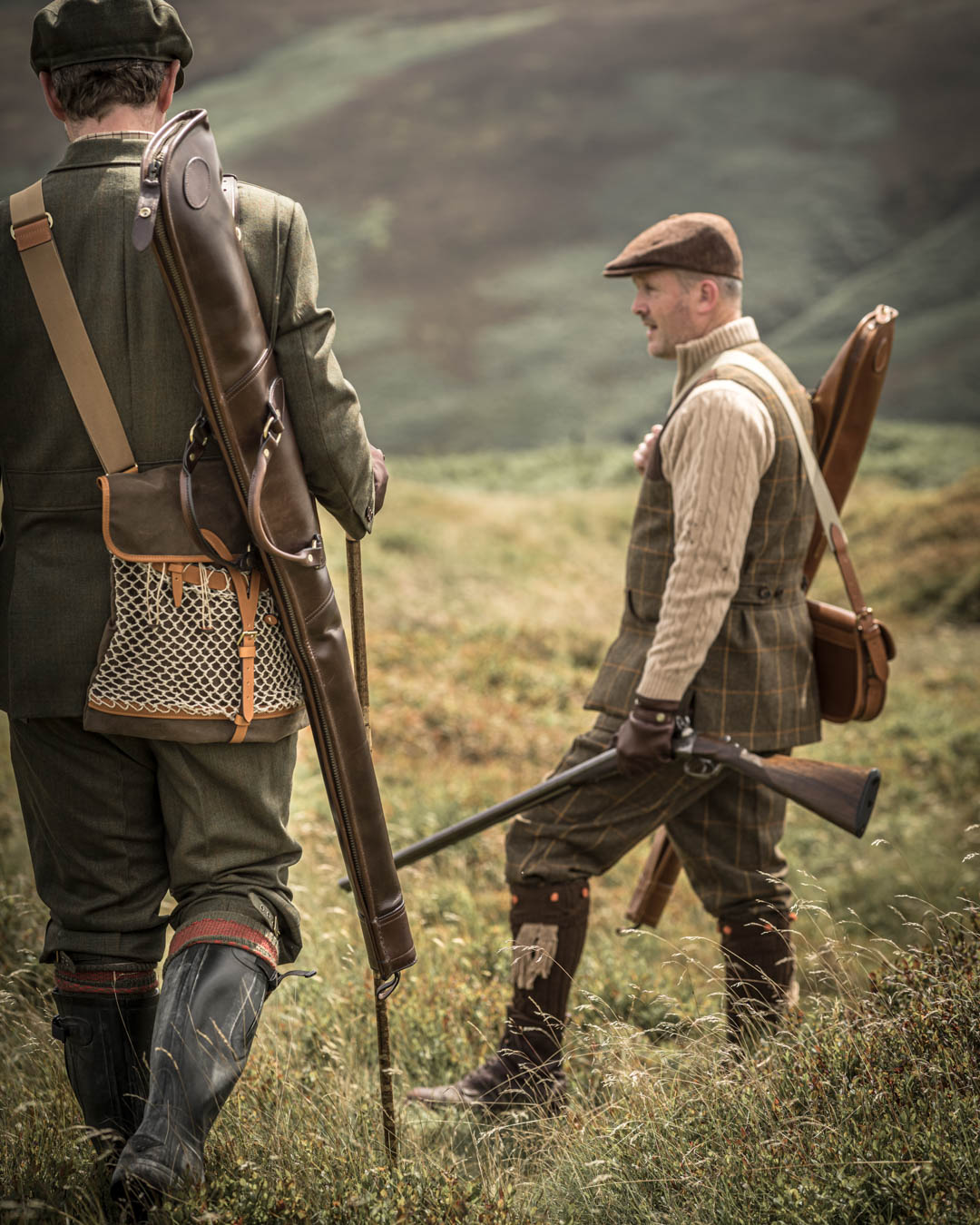 It just so happens that Westley Richards has introduced a new tweed to the shooting suit line-up, just in time for the grouse season. To complement the Rannoch pattern, with its purple heather highlights checked over a lichen grey-green background, the new Skipton tweed contrasts its moss-green base with a bold yellow over-check.
The close-weave, medium-heavyweight cloth is ideal for country sports, being snag-resistant, hard wearing and weather beating, as well as beautifully cut and totally smart.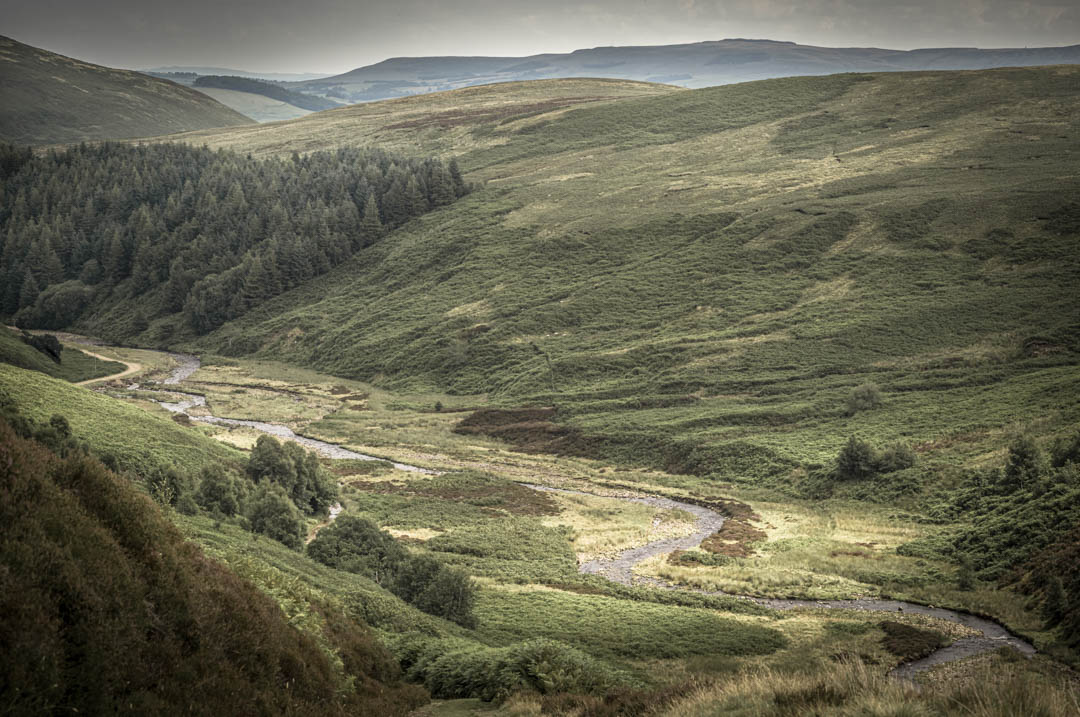 The gilet is cut to a practical length, providing effortless access to the generous cartridge pockets, while the front buttons, up high on the chest to allow for closing out the weather or loosening it when the temperature rises. Side tabs button looser or tighter, to better fit the waistline and adjust for more, or fewer, layers underneath.
The breeks ride quite high on the waist, with belt loops to ensure minimum slippage, while holding them nicely in place, even with full pockets.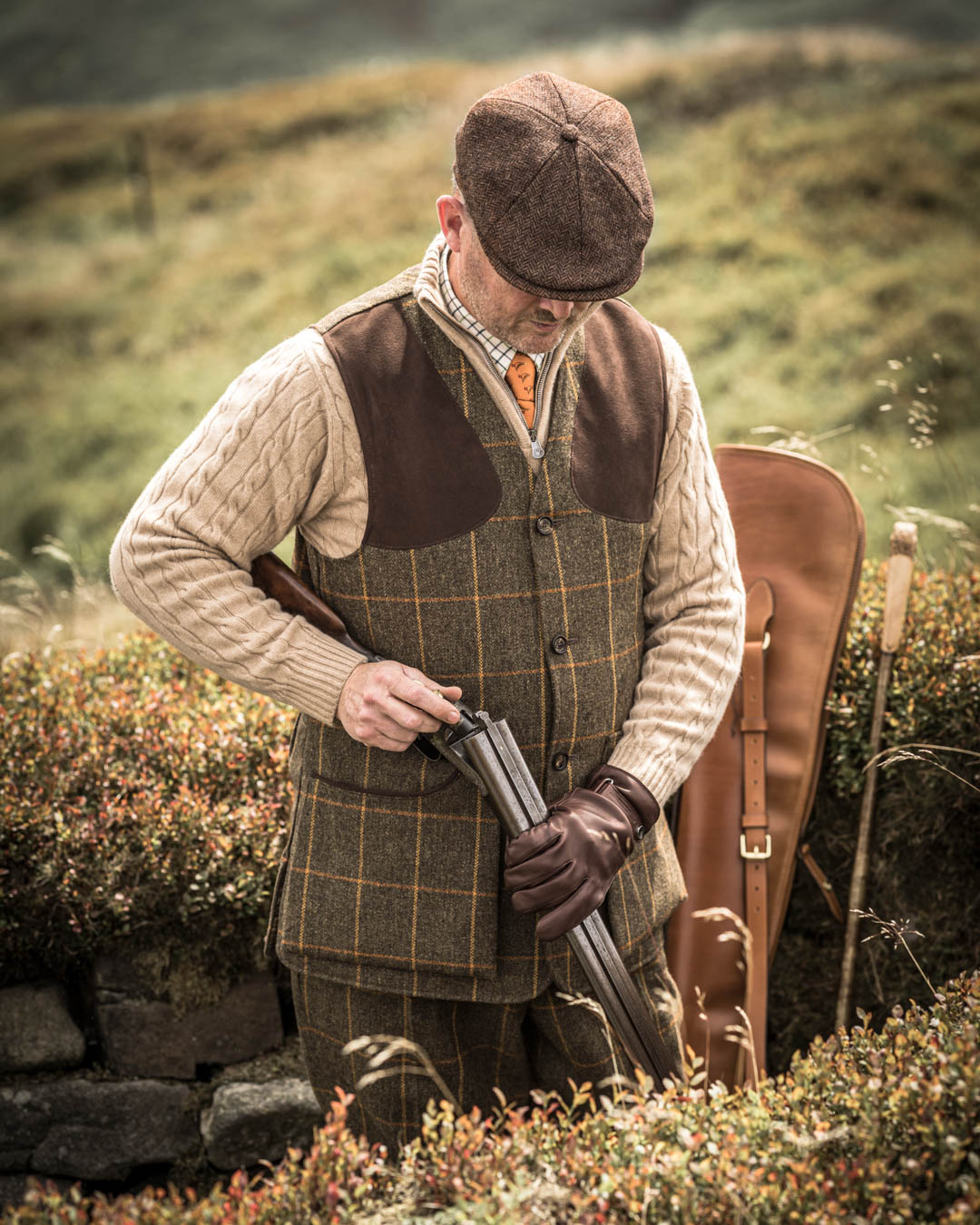 On the subject of cartridges, with lead shot likely to be legislated out of the picture this autumn, though there will probably be a period of grace of somewhere between 18 months and five years, we should all be looking to bismuth as a second-best option, particularly in our grouse guns.
Bismuth is 15% less dense than lead and requires no adjustment to chokes or chambers. Steel shot, which is 30% less dense than lead, is not safe on the moor, given the tendency for low shots and a preponderance of stone and flint in the terrain, which can cause dangerous ricochets.
Grouse provide the pinnacle of our sport. Naturally raised in the wild without undue human interference, free roaming and dependent on heather for their food, they are the ultimate quarry.
Every day spent in their pursuit is a special day indeed and should be approached with due ritual and reverence. With a classic grouse gun, a good set of tweeds and the right ammunition, you should be all set to go.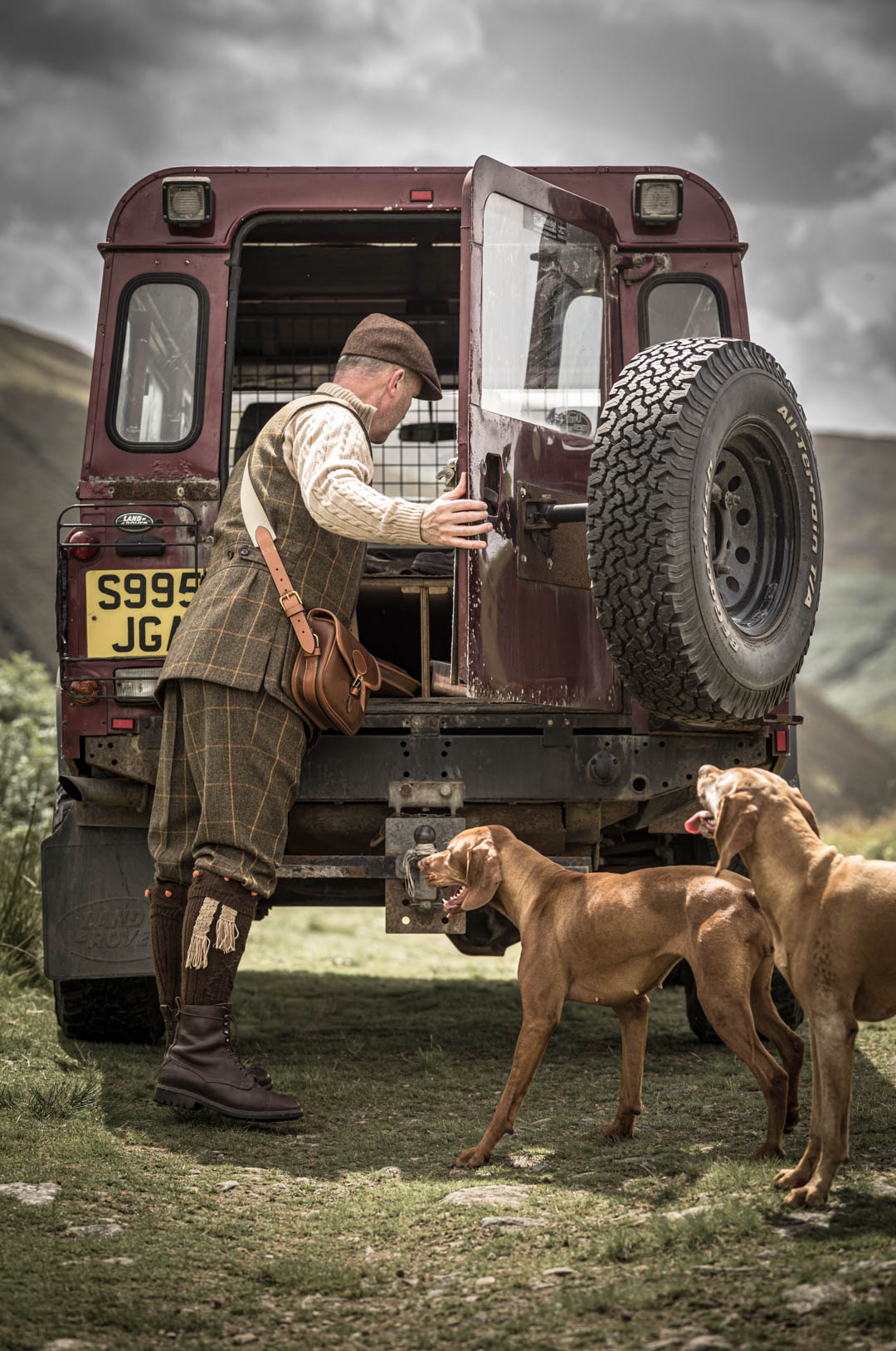 To view the Skipton Tweed Collection click here.