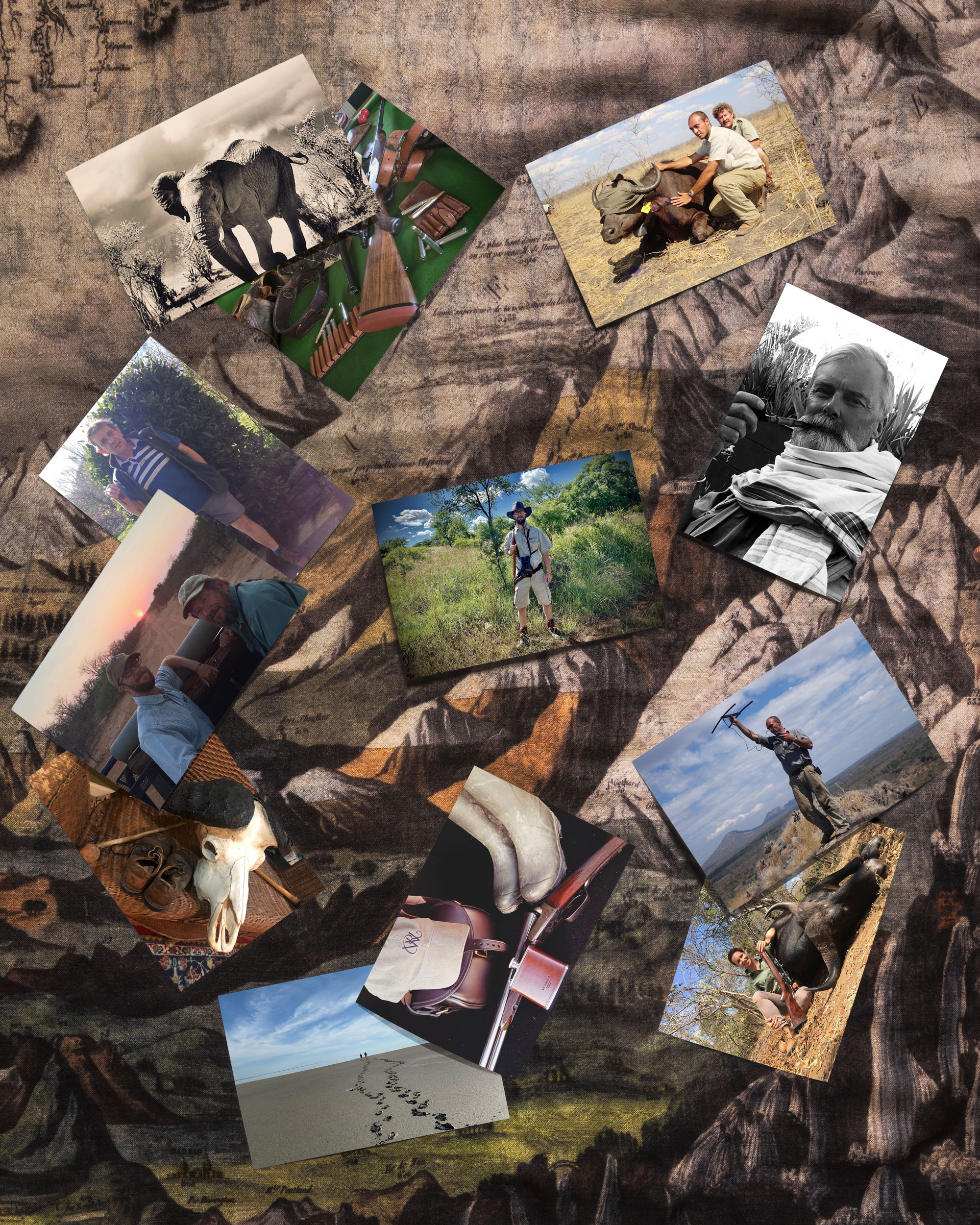 After much deliberation from the Westley Richards team, we all agreed John Fahl's intrepid tales on safari with his father, the worthy winner of our Sutherland travel bag. His winning entry is presented below.
Stephen.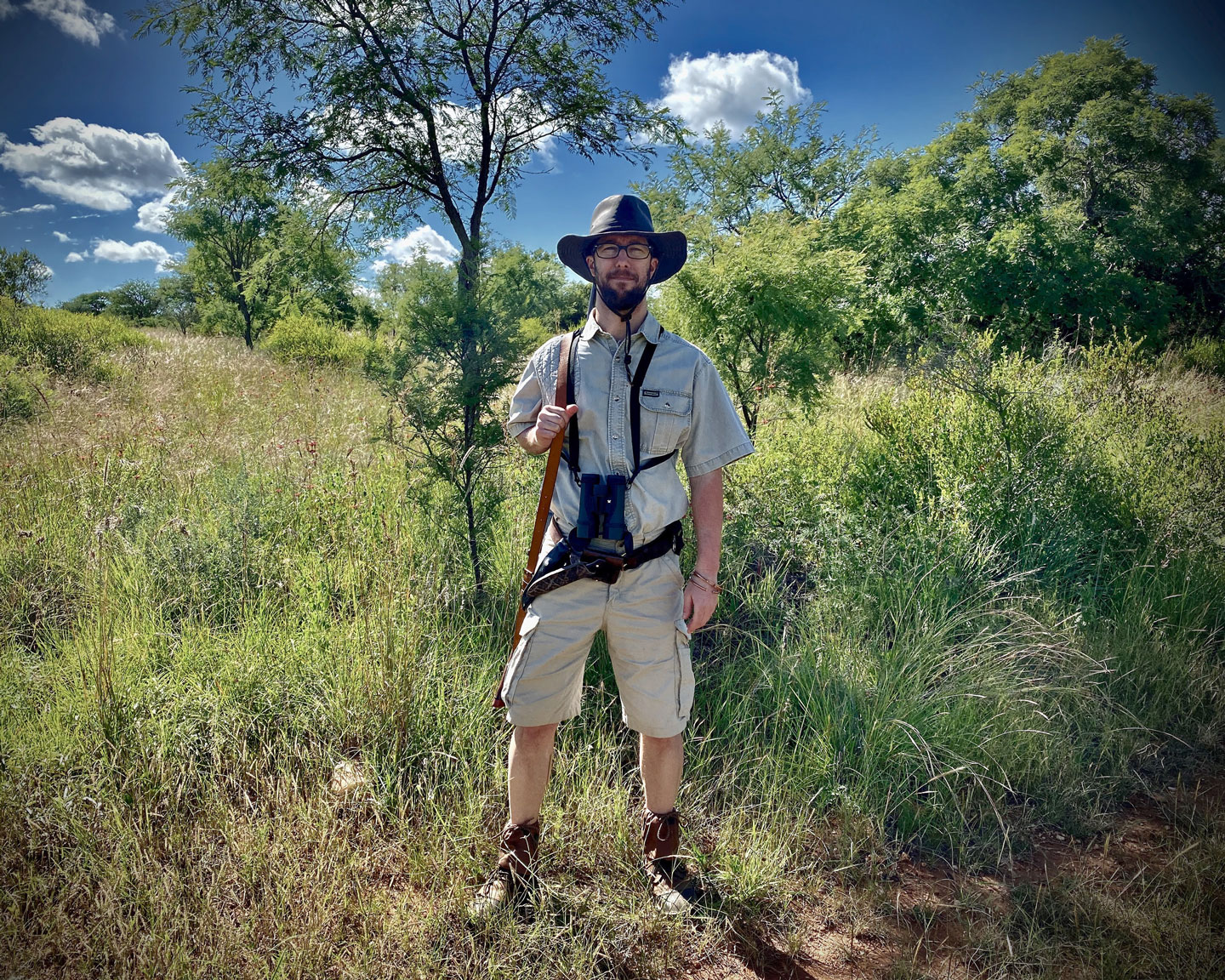 John Fahl's Winning Entry
I happen to know Westley Richard's greatest fan and adventurer… I am not that person, but I am an adventurer and a fan of Westley Richards. I've only been on three safari trips to Africa. Each I've come prepared thanks to Westley Richards. My gear consists of:
1906 Westley Richards .318
40 rounds of mixed soft and hard-tipped ammunition
1 heirloom knife and 1 custom made knife (just in case)
1 Westley Richards 5 round .318 cover belt pouch
1 Westley Richards wallet
1 Pair of Courteney boots that I wear everywhere
Clothes, flashlight, binocs, a proper hat and a lot of luck.
After all, if you're going to be out with dangerous game, you need good equipment, talented help, and some luck. I've been quite fortunate to have all three. Every time.
There were a few close calls though. They are my strongest memories. One of the first was realizing that after we were tracking elephants through the bush, I was being followed by a leopard. I never saw the great cat, but it definitely saw me. After hitting thicker brush, we started to walk back to the bakkie, I saw the leopard's tracks right on my own from five minutes prior.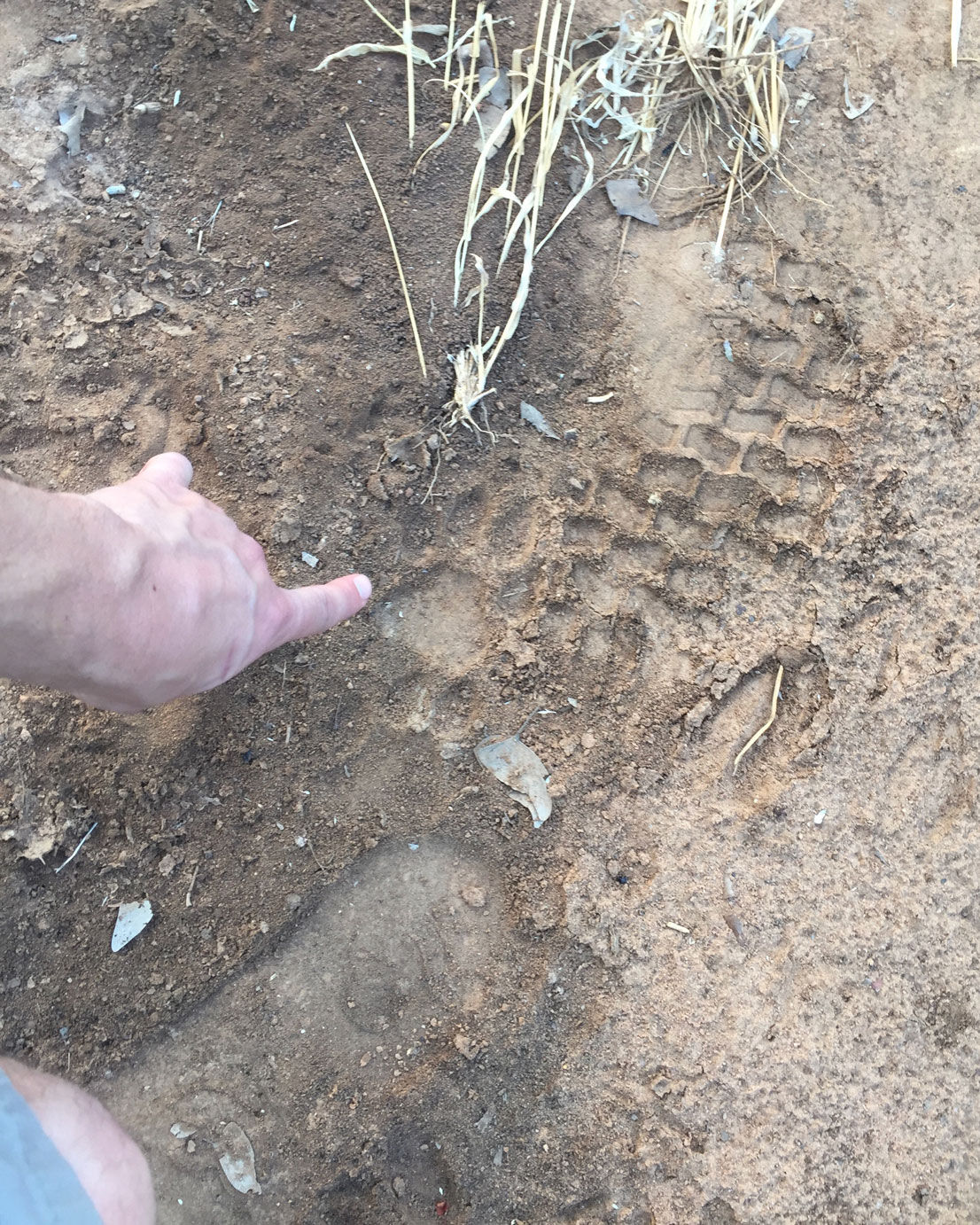 We finally found those elephants. It was four cows, and one of them was a bad-tempered tuskless cow. My father told me stories of how they are the meanest thing in the bush. She flared at us, even set a trap as they walked up from the dried riverbed to just beyond the Mpani trees. The wind was to our backs and there was no large baobab to hide behind. There they waited for us and we left them and went home (after getting stuck in the next dried river bed).
The next day we found the tracks of a bull elephant. It was an effective reminder of just how much they must be respected.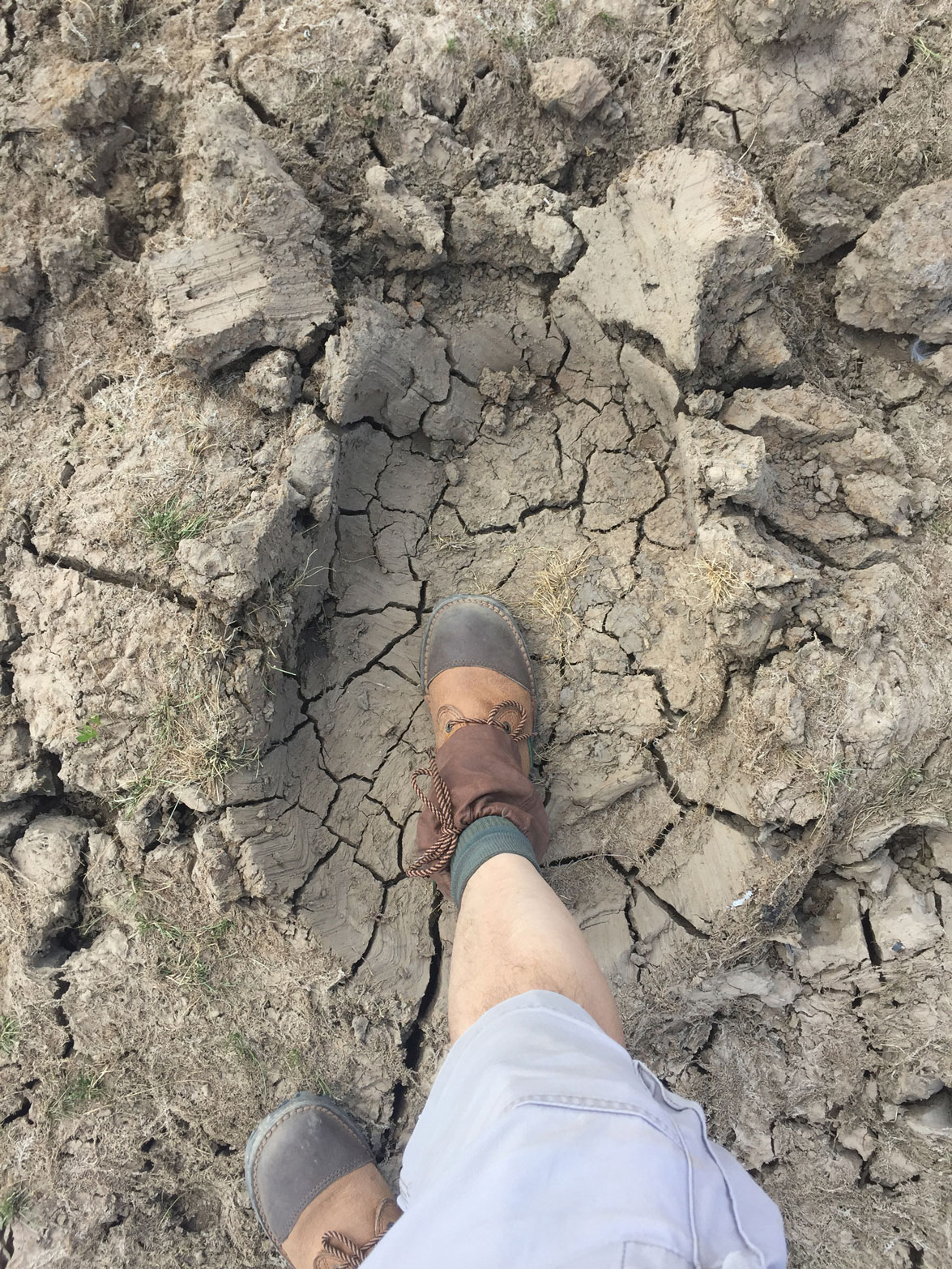 I saw very few elephants that safari but hundreds of animals. My next safari, I saw a lot of game and had one very close call. Most of the time, when we get off of the bakkie, we scouted the area. It's good to get a bearing and slow down to spot game and enjoy being in Africa. This time, we didn't. We saw three eland, and then I noticed this chongololo.
After snapping this picture. We got back in the bakkie and started off. No more than five seconds later we drove directly by a large black mamba that shot away from us. It hit the nearby rocks so hard you could hear it. We all jumped and I realized just how lucky we were. Had we wandered, it's likely I would have never returned.
My third safari was more relaxed. Sure, I saw hundreds of elephants. I went to four countries. I camped near wandering elephants. I rafted the Zambezi, fished it even. When the hippo surfaced 25m from us, I felt my blood pumping.  But there was also time to walk to the edge of the world, and just enjoy the adventure.
Now, I'm three safaris in. One day I'll take my daughter with me to Africa so that she can understand just how beautiful it is. One day she will carry Westley Richards. But for now, for today, I want to talk about the greatest adventurer and fan of Westley Richards, Keith Fahl. A man who regales people from tales of 21 safaris. He is a collector of over 20 antique Westley Richards rifles, a historian of the business, and the best father I could have ever asked for. Today he turns 72 and I want you to know that I am so grateful to have spent my time in Africa with him. I want to thank Westley Richards for helping us stay well geared on our adventures and the ones to come.