One thing about doing this blog which I occasionally find amusing is the comments from the 'trolls', the disgruntled, mostly spiteful, gun critiques who hide behind alias email address's. Every comment on the site has to be approved and I appreciate all the ones we get. Todays post on the Mauser rifles generated a comment I found particularly amusing, it was from Baron Radu von Goldman and read "theres no rifle in history that can compare to mauser m98 there english thiefs like jeffrey rigby holland&holland purdey westley richard have all stolen german rifles and cartridges since early 1900, now you tell me whats english?" The answer by the way is everything except the action!
So in response, as I cannot respond (to the alias email) on the merits of the Mauser vs Lee Enfield I thought I would take a few pictures of Germany's most respected maker Hartmann & Weiss's products.
As always fabulous guns and rifles, built with pride in Germany on the Boss & Co. over and under system which was of course designed and perfected by the firm in England..
Now you tell me what's English, Baron Radu!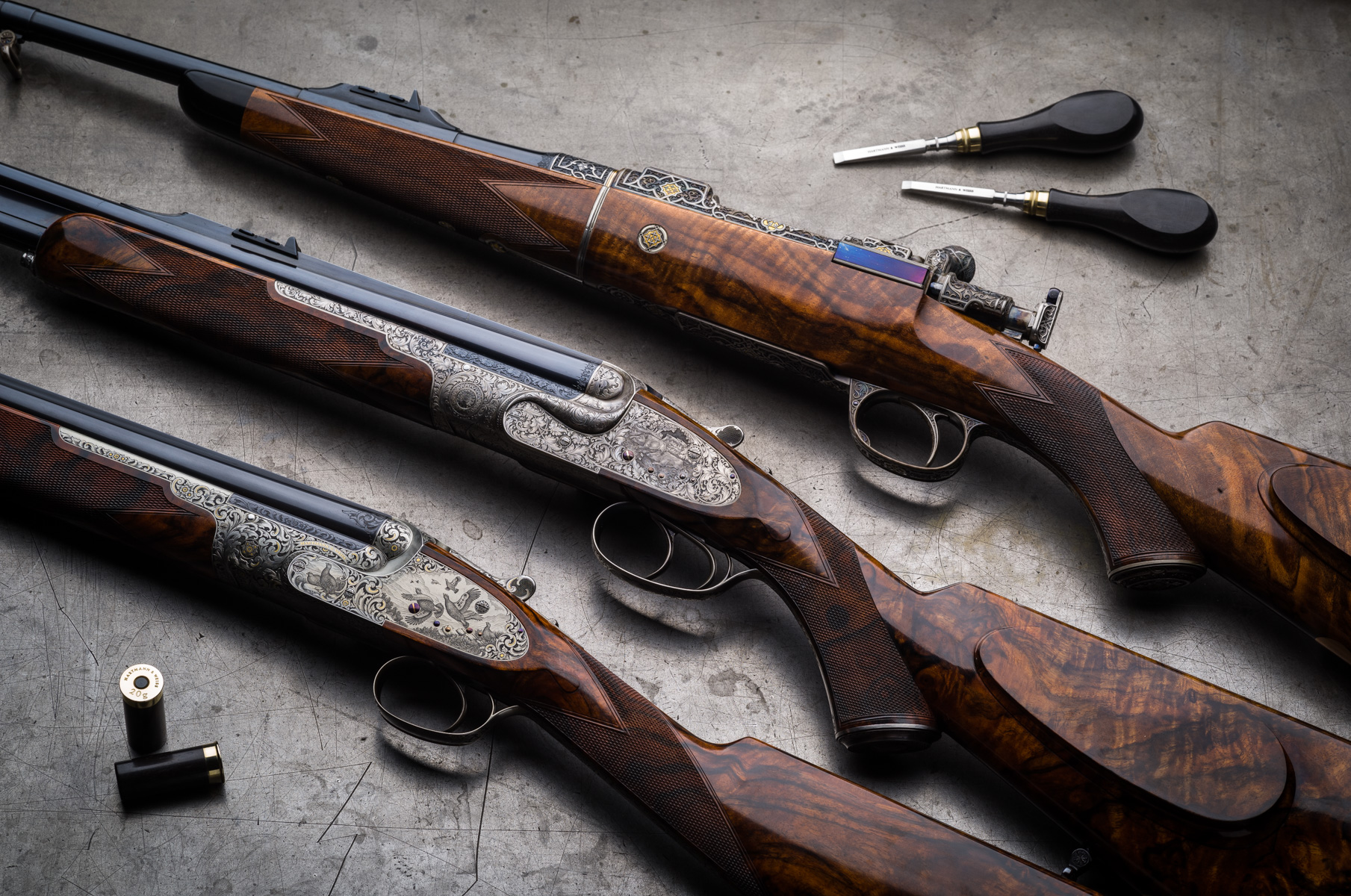 Hartmann & Weiss .375 Bolt Action Take Down, .375 Over Under Rifle and 20g Shotgun.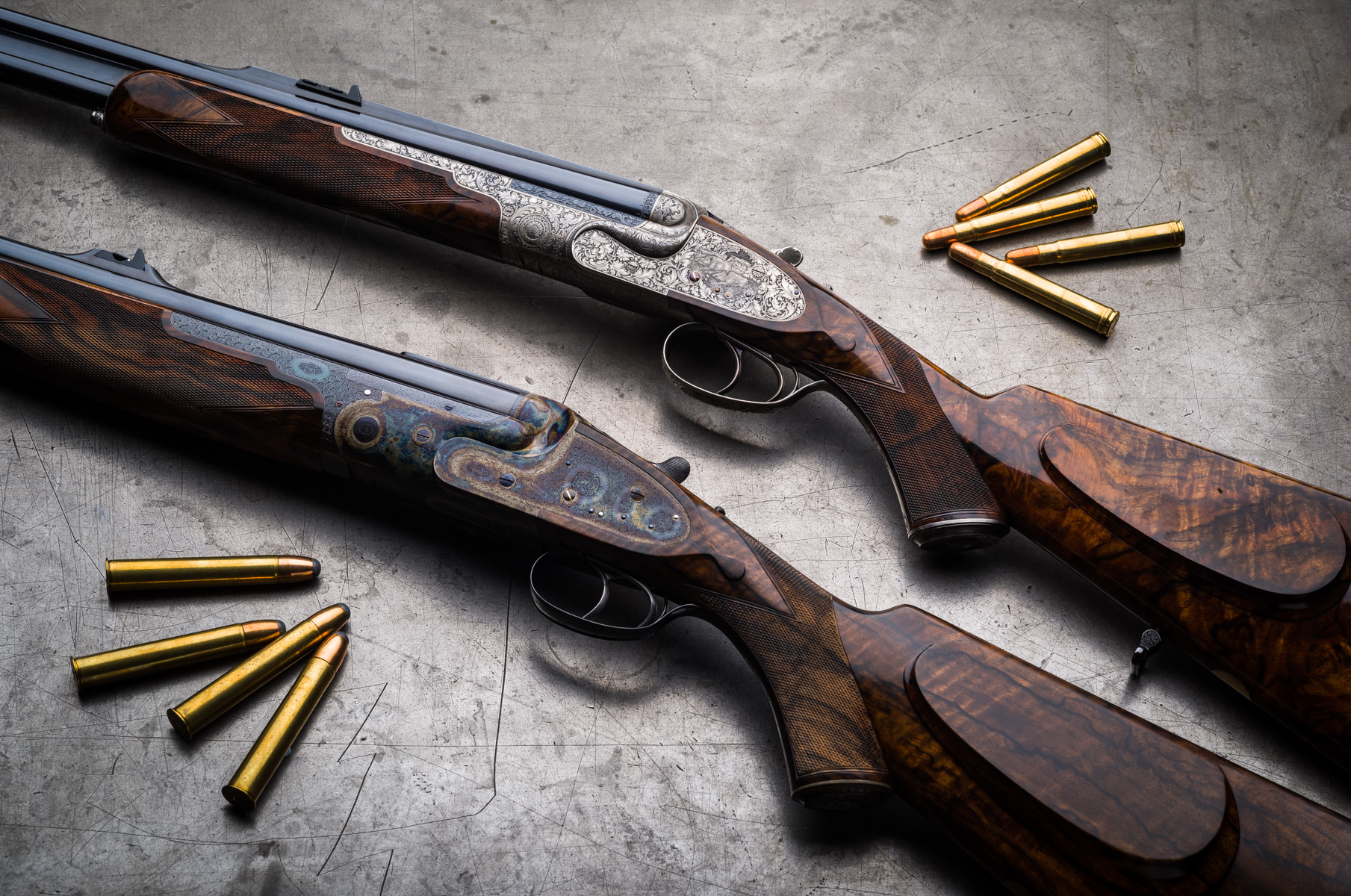 Hartmann & Weiss .375 Over and Under Rifle and a Boss & Co. .500 3" Over Under.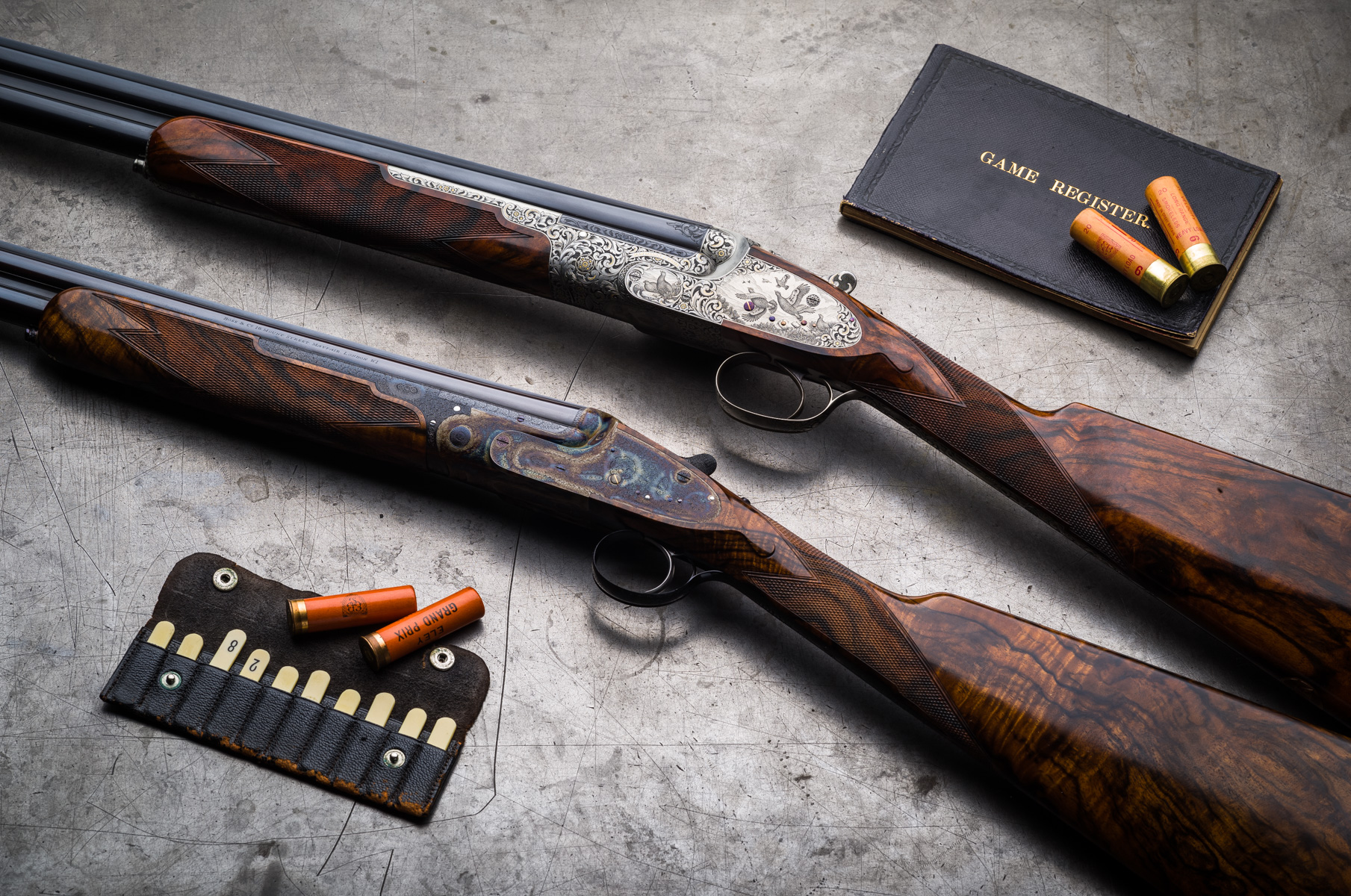 Hartmann & Weiss 20g Over and Under and a Boss & Co. 28g Over Under.
NB. If you click on an image it will enlarge in a new window.