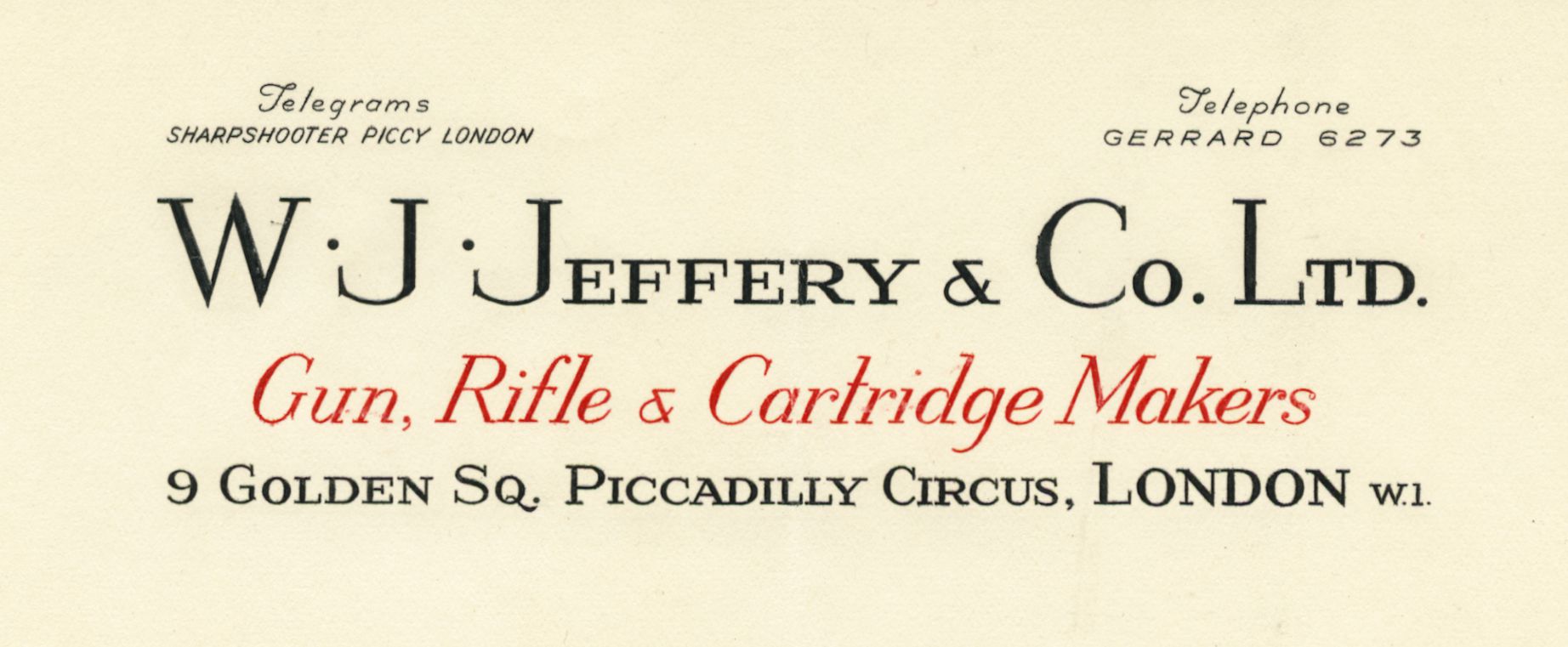 I am quite sure that many a sporting rifle collector can put 2 of the 3 classic W. J. Jeffery safari rifles on a table but not many out there can make up the whole set to include the mighty .500J! Jeffery only made a handful of these rifles pre war, I believe in the region of 23!
This complete set above are all built on Magnum Mauser actions and are the No. 1 Model as detailed below.
These rifles, along with some other new items will be going on our used gun website within the next few days.