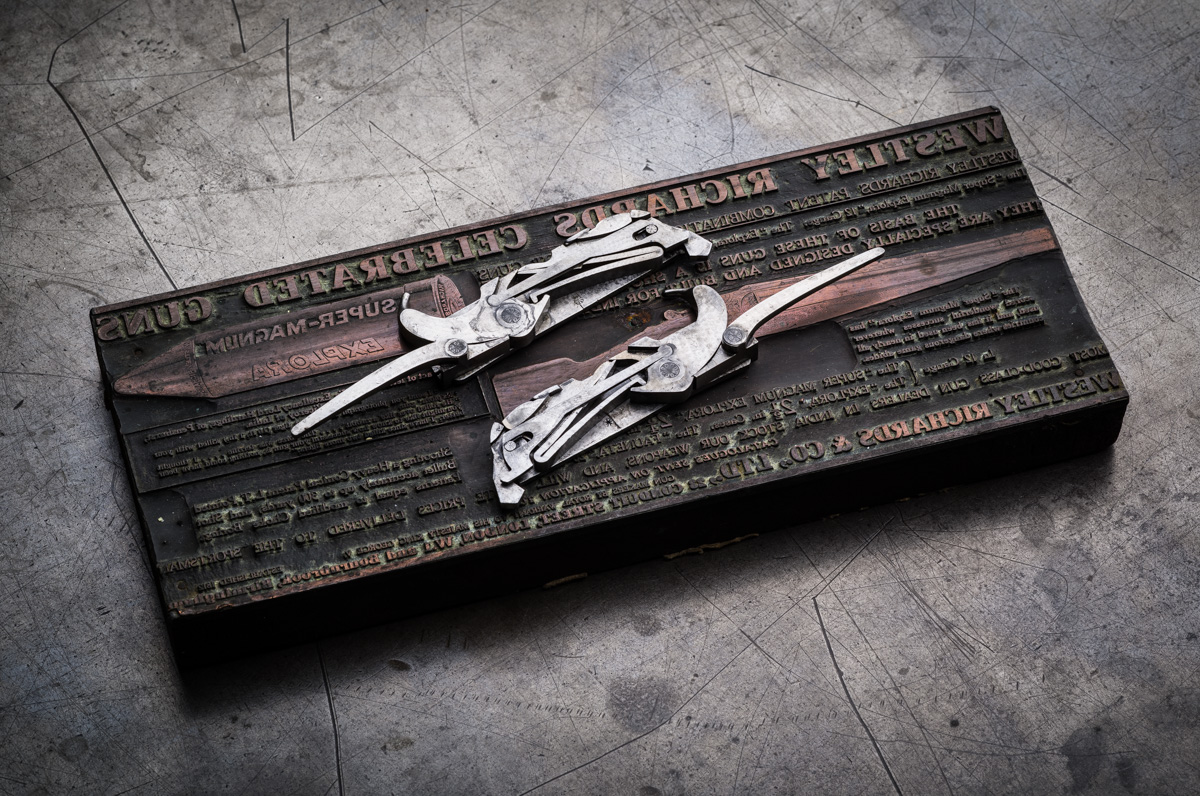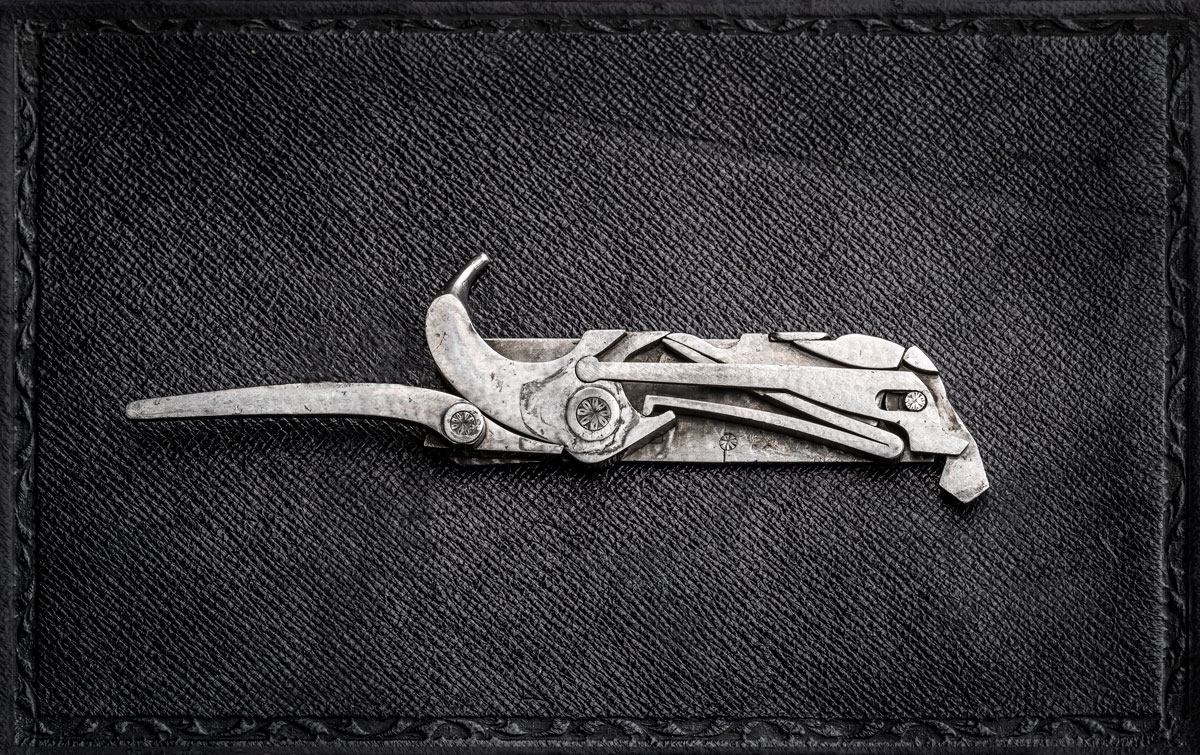 However I decided to present the locks to 3 of my gunmakers this afternoon, firstly to disassemble and clean so I could take some photos, I also asked if they would mind writing a technical description of how they worked, a challenge they embraced and for which they stayed behind late this evening in order for me to complete this post. I am grateful for both their interest in figuring it all out and the enthusiasm to do so!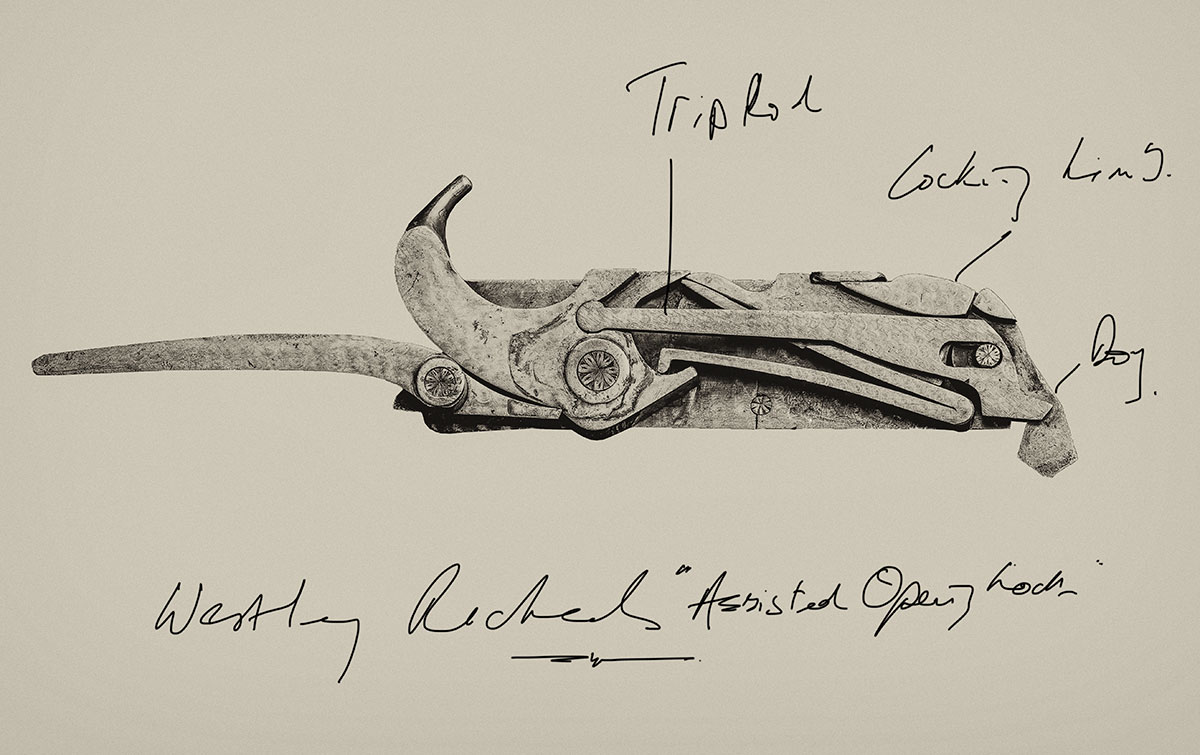 Gun Closed.
When the gun is closed, it is in the fully cocked position. When the trigger gets pulled it lifts the sear out of bent which allows the hammer to fire forward (firing the gun) which in turn takes the mainspring into its semi cocked position, as the bottom of the mainspring comes lower. The forward movement of the hammer pushes the 'ejector trip rod' forward and engages the ejector work.
Opening the Gun.
When the gun gets opened the barrels are forced open by the pivoting action of the 'dog' under pressure from the 'assisted opening limb' and the power of the 'mainspring'.  When the gun reaches full opening the hammer returns to the cocked position, so in 'bent' and the 'ejector trip rod' fires the ejector work so ejecting the spent case.  The gun is now in a half cocked position (as shown in the lock above).
Closing the Gun.
As the barrels are closed the 'assisted opening limb' brings the mainspring into the fully cocked position.  This pivoting action returns the bottom half of the mainspring to its original position while the top half moves higher creating the assisted opening.
This is one of those gunmaking oddities,  practically a one off, that just happens to still be in use to this day, it was never a practical idea to put into production. I am sure it would have been the companies reaction to the Purdey and Holland self openers.
My thanks to Sam, Stuart and Josef for working this out and all intelligent questions will be passed to them... I end this confused!