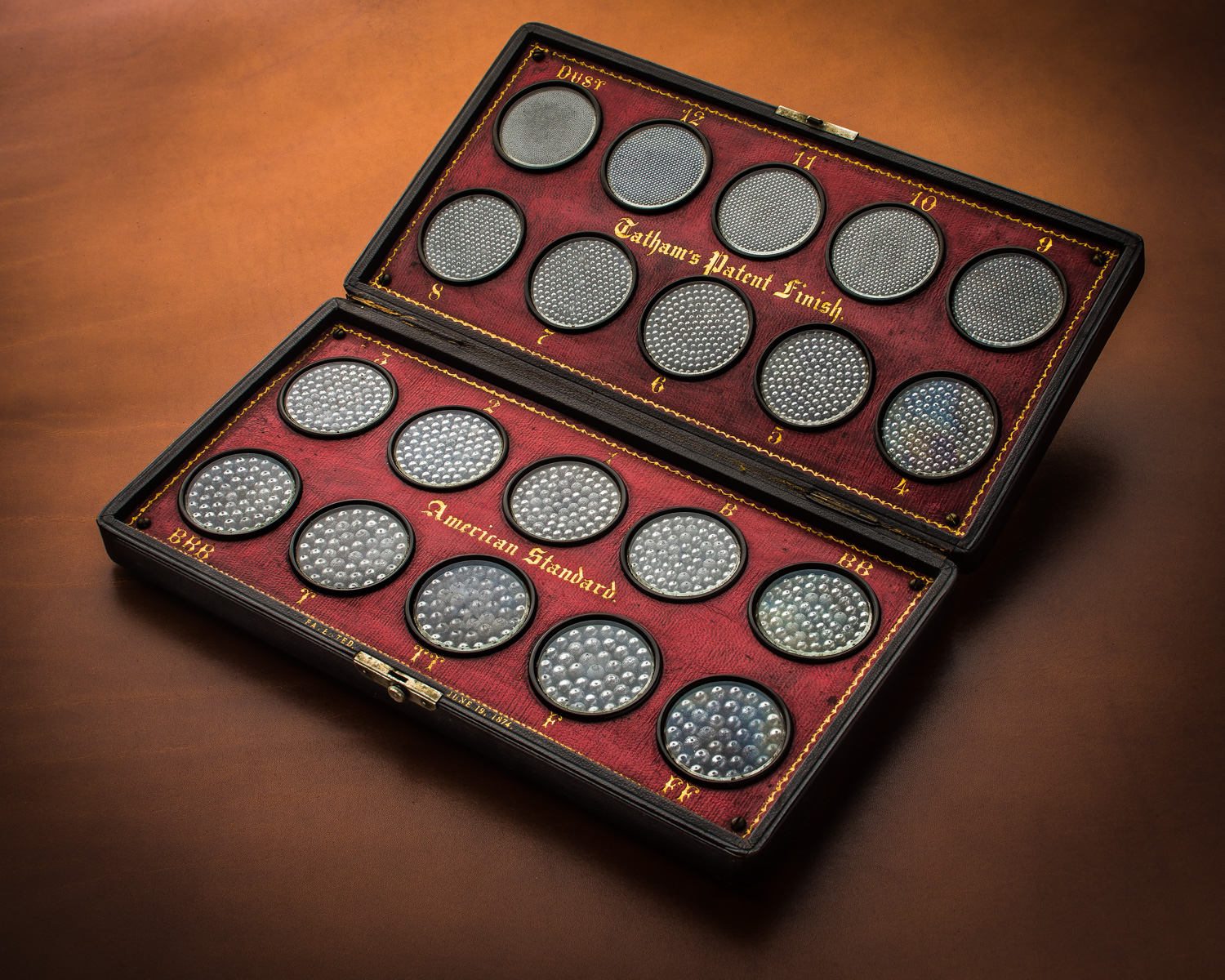 The USA was and still is one of the largest markets in the world for shooting and hunting related products.  At one time meat on the table was often through the efficient use of a favoured gun or rifle and the 'market gunners' of old kept a very healthy and expanding population fed with what many saw as an endless supply of game birds and animals.
Obviously where there was the need for shotguns and punt guns to take quarry so there was the need for powder and shot to take them.  It is therefore nice to see vintage items like the one illustrated here turn up from this now bygone era.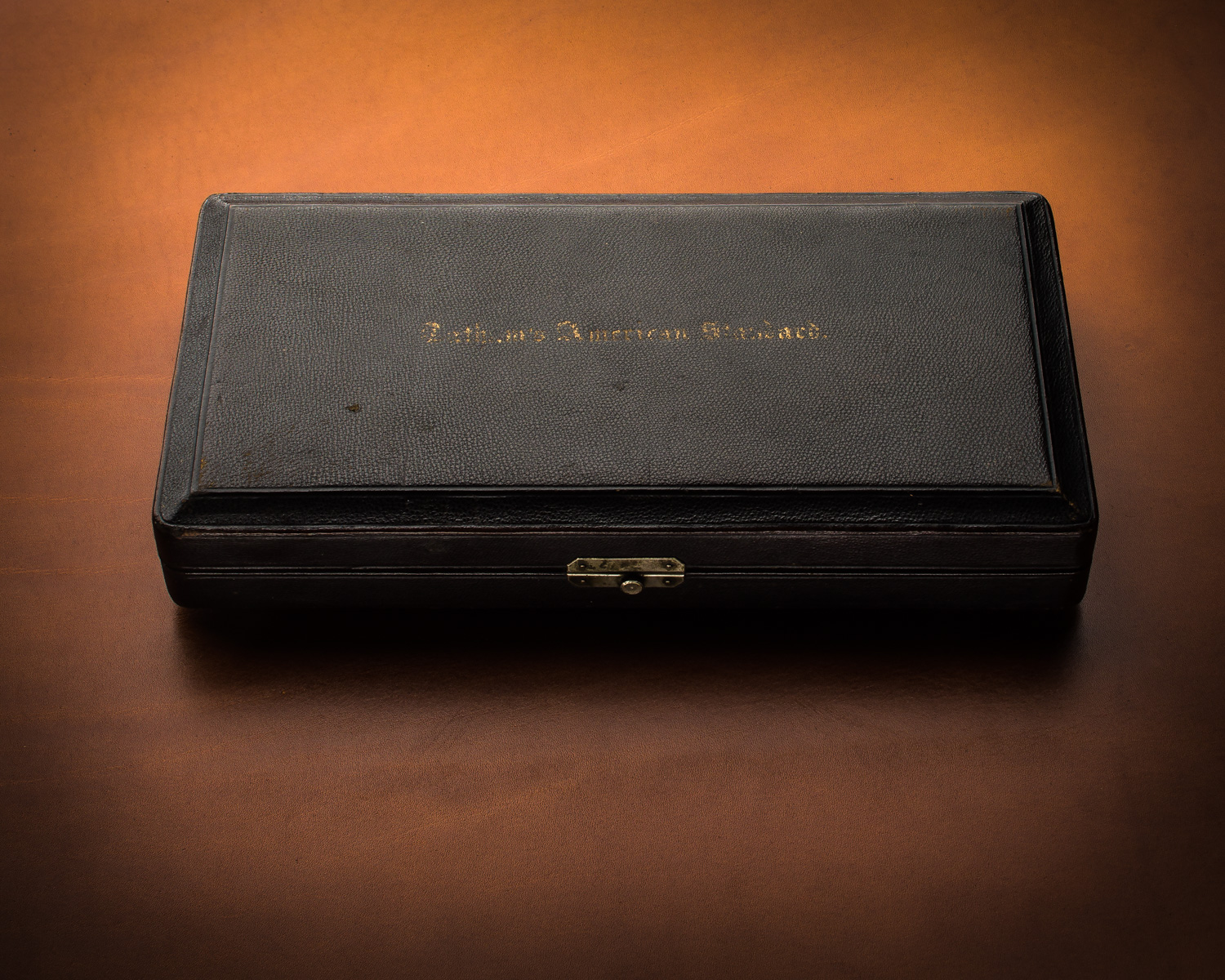 Clearly a salesman travelling companion this very neat case outside inscribed 'Tathams American Standard' is a wonderful fold over case that contains inside 20 samples of American shot sizes ranging from the very finest 'Dust' to 'FF'.  The quality of workmanship in the whole piece is superb and once again it goes to show the detail that companies once went into with everything they made.  The shot itself is perfectly round and was obviously made from a 'drop' tower so that the lead shot formed perfectly.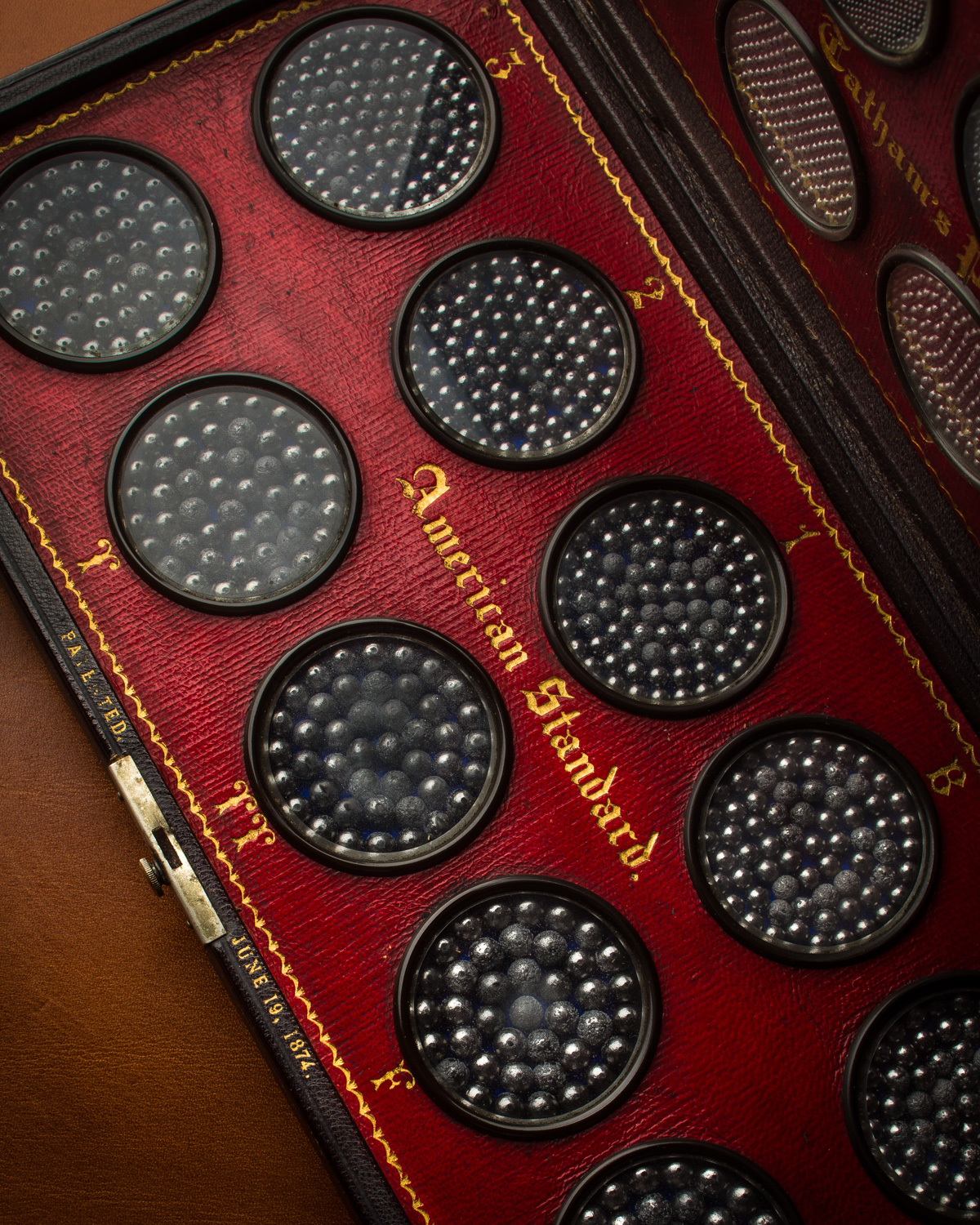 On the edge of the case you can clearly read Patented June 19 1874 which dates the whole thing very nicely. Tatham Brothers was a lead pipe, sheet lead and shot supplier based in 82 Beekman Street, New York.  In existence from the 1840's they appear to have patented many improvements in both the manufacture of shot, bullets and other projectiles, and were heavily involved in supplying the Union Army during the American Civil War of 1861 to 1865.  It would appear that the manufacture of lead shot with the company ceased prior to 1907 when their own 'shot tower' was demolished.  The rest as they say is history.