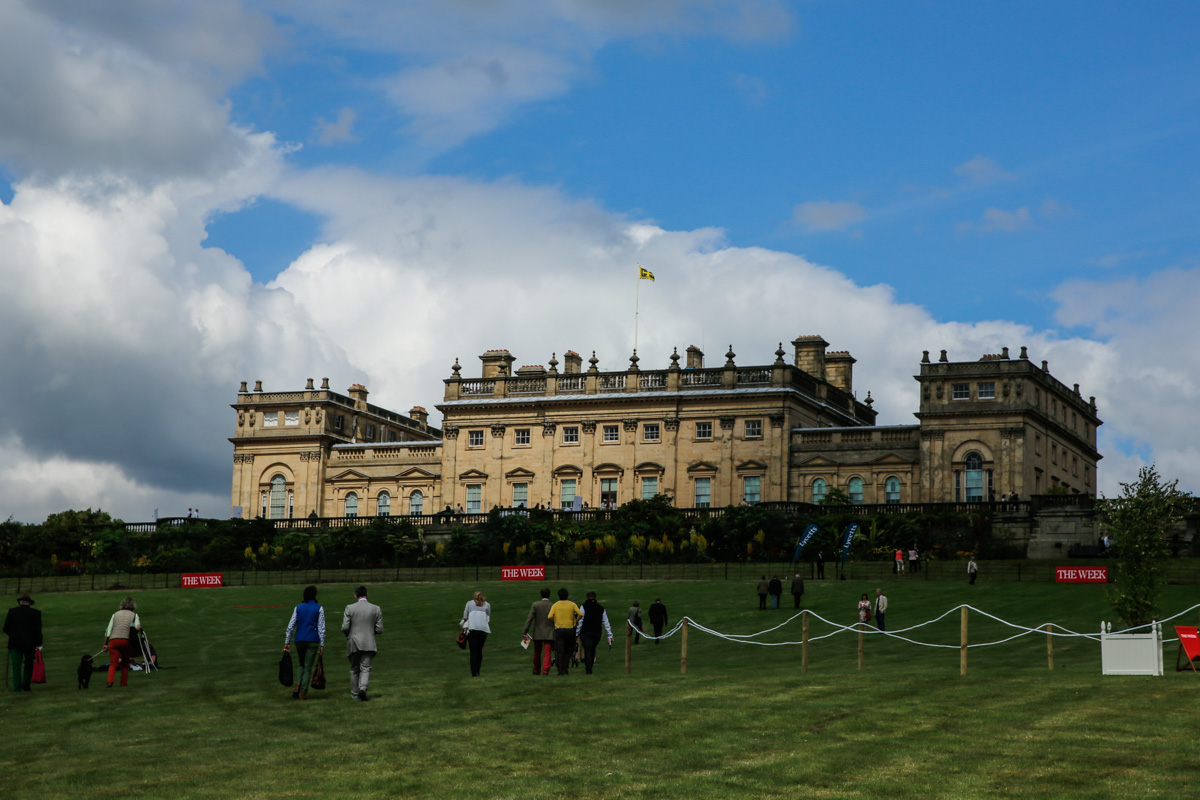 Of course with these discussions everyone is quite guarded about exactly what they are up to and how their business is going, but what never fails to come through, is the underlying confidence in the sport and thus their trade. It was apparent that the people who 'know who they are and what their companies represent' were upbeat and saying business was good and that they had confidence in the sport, those who were not quite so clear were much less confident, these were 'The Luxury Gun purveyors'.
William Asprey comes from a long line of superb retailers and has recently combined his 2 William & Son. Mount Street shops into one new, purpose built home, right next door and overlooking, Holland & Holland on Bruton Street. His doors are open and welcoming to anyone who is rattled by the prices in Holland's or who wants to sample the service the Asprey family are so famous for. William is a very keen shot and from his new gunroom you will find everything for a days shooting from fine guns to colourful gaiters. Everything is of great quality, chosen with good taste (by his wife!) and with a reason of practicality for the sport. William and Son offer a bespoke hand made sidelock shotgun which is built by their team of ex Holland and Holland workers for £57,000, this is some £30,000 less than next door or the short walk to South Audley Street.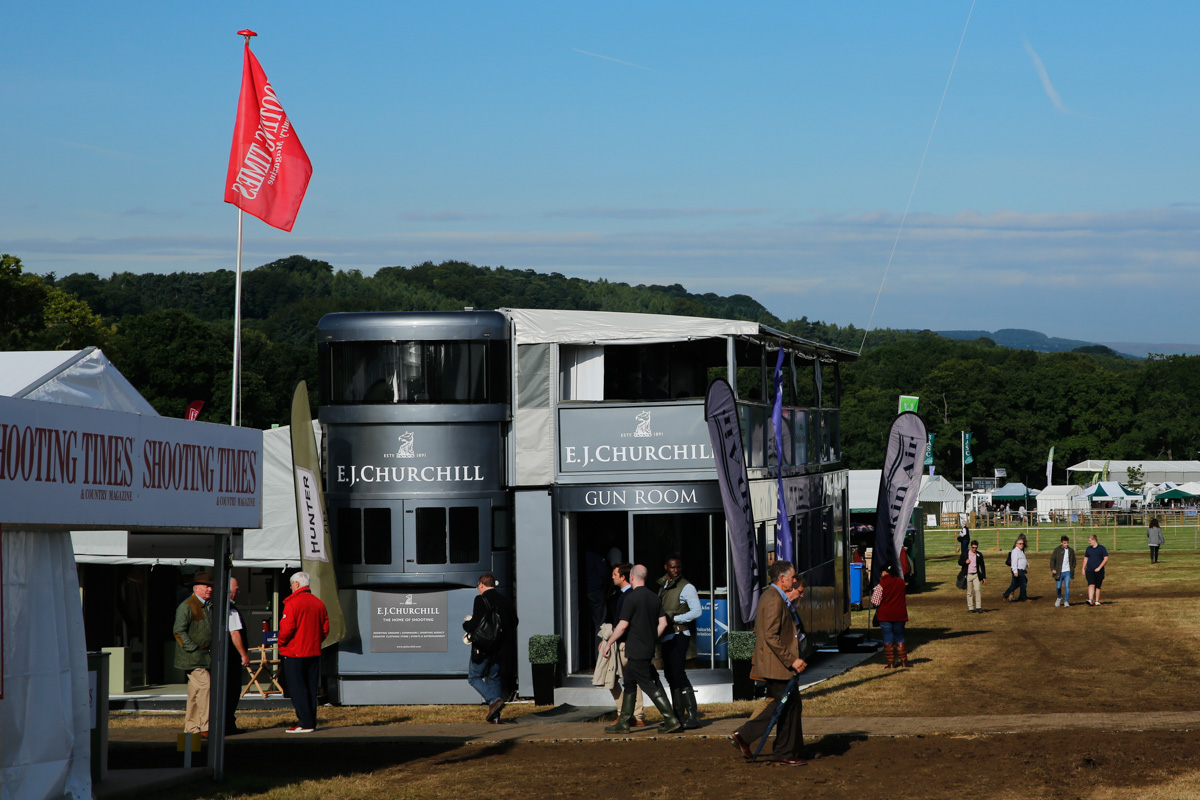 Sir Edwards' Churchill shooting grounds go from strength to strength under the direction of the enthusiastic and tireless Rob Fenwick. We talked over tea at the top of his battle bus which has a view over the whole of gunmakers row at CLA. Besides being upset at the 'terrible grouse season' that is shortly upon us and which is 'practically a wipe out' Sir Edward is upbeat and selling lots of guns to lots of newcomers to the sport. Churchill's threw in the towel with making new guns a few years ago and concentrated their efforts on the shooting grounds where they introduce 100's of new people to the sport as well as teach exisiting shots how to be better at their sport and thus enjoy it more, an invaluable resource for us all.
James Cox who took the helm of William Evans a few years ago told me of the plans to open a William Evans shop in Calgary based on the growth of the business over here which is encouraging news. They have been hiring new staff in London and with his newly diversified range of co branded guns and rifles is seeing a large pick up in trade from the St James' premises. William Evans continue to offer 'bespoke' English made guns and rifles and these represent the top of their 'something for everyone' range. I think that William Evans has always been the 'go to' gunshop if you wanted, guns, repairs, a reasonably priced shooting coat or whatever.
Peter Boxall was doing well at the show, here he introduced his new 16g over and under which now compliments his 12g and 20g. He has plans for a 28g and says that will be it as far as introducing new models for the time being. I admire what Peter has done getting this company going and offering such a well priced (£25,000) English made gun. I have absolutely no experience with the gun so you will have to read reviews to find out about it but I believe it has been very well received and written up. Peter was the man taking orders when I was at the show! At least that is what he told me!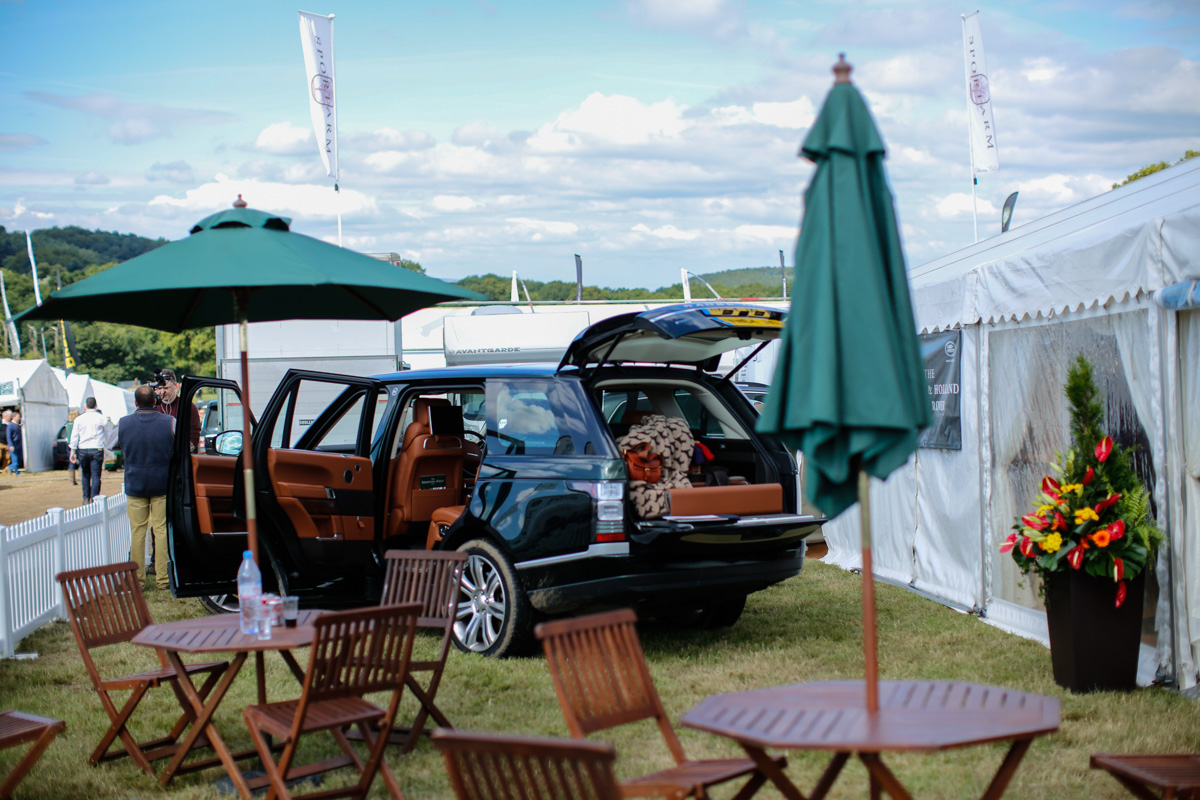 The Holland & Holland Range Rover dominated the stand at Holland's so you now have the choice of buying a £175,000 .577 rifle or a £180,000 car from the same tent. I certainly don't envy Daryl's task of getting the orders rolling in for either of them! Gone are the days when Holland's were a gunmaker selling a wide variety of new, used and antique guns, catering to every sportsman needs. These are the days of catering exclusively to the super rich field sportsman and I don't know how many these there are, especially considering the closure of the Russian market. Daryl was off on holiday the next day, I bet it is very well deserved!
James Purdey & Son did not attend the game fair this weekend with a stand, in hindsight not a bad move. They have a new factory and this weekend are refurbishing their South Audley Street premises, a job which is taking only 3 days, so cannot be extensive. The shop will open again next week with the Long Room now the gunroom a move advised years ago but ignored. James suggested that the prices of his guns need to go up and I guess that is to keep pace with Holland's recent 7.5% rise or perhaps to pay for the new factory and shop refurbishment. I can't remember the exact details of supply and demand but I always thought it was very dangerous to increase prices when you couldn't sell at the existing prices. I know that doesn't work in our engineering business, we just have to be more efficient and productive as the car companies demand a 2.5% price decrease annually! It is early days of James's tenure at Purdey so we can hope that with his business experience he can get the flag flying proudly outside the South Audley shop once again, something I suggested might not be done whilst wearing a 'Guns on Pegs' tie, his other business interest.
So what did I learn from my conversations? I think that those with clear focus on what they are, which is gunmakers, were positive, confident and thinking of the future whilst those with Luxury group masters were struggling to come to terms with filling their order books. Whilst not blowing the trumpet on my own rifles the fact that you could now get 3 hand detachable lock 577's for the price of one Holland or Purdey 577 shows that something strange has happened since the years when all our guns were priced extremely closely in the years before the war.